Rustic Table Decorations in Paverpol
Rustic Table Decorations in Paverpol
A polystyrene egg in a flower pot decorated with Paverpol mixed with paint and Paverpol Art Stone. The egg is patinated with Art Metal gold Paint and the nest is made of Paper Yarn. How to do it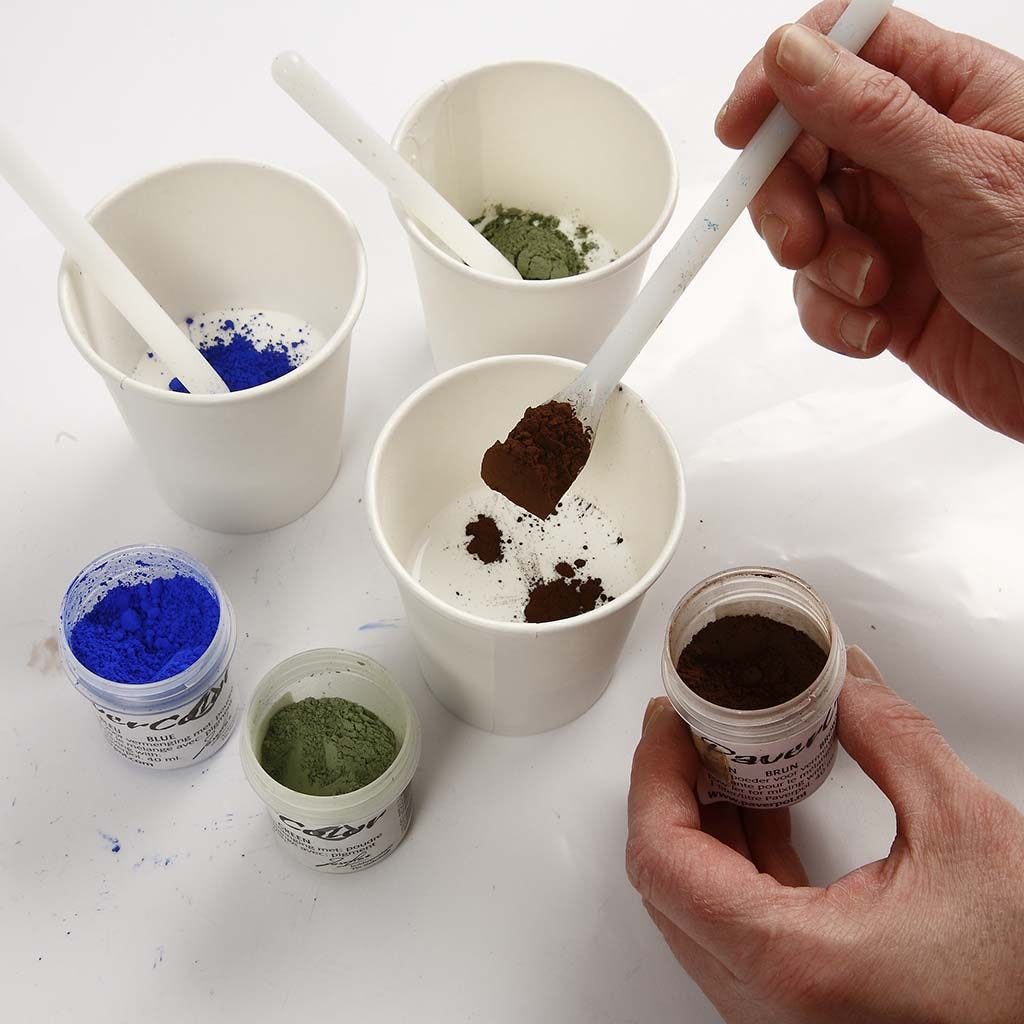 1
Mixing the colour: when mixing the colours, they appear very light, but they darken as they dry. Brown: mix approx. 1 dl Paverpol glue with approx. 1 tsp. brown pigment powder. Blue: approx. ½ dl Paverpol glue mixed with ½ teaspoon blue pigment powder. Green: approx. ½ dl Paverpol glue mixed with approx. ½ tsp. green pigment powder.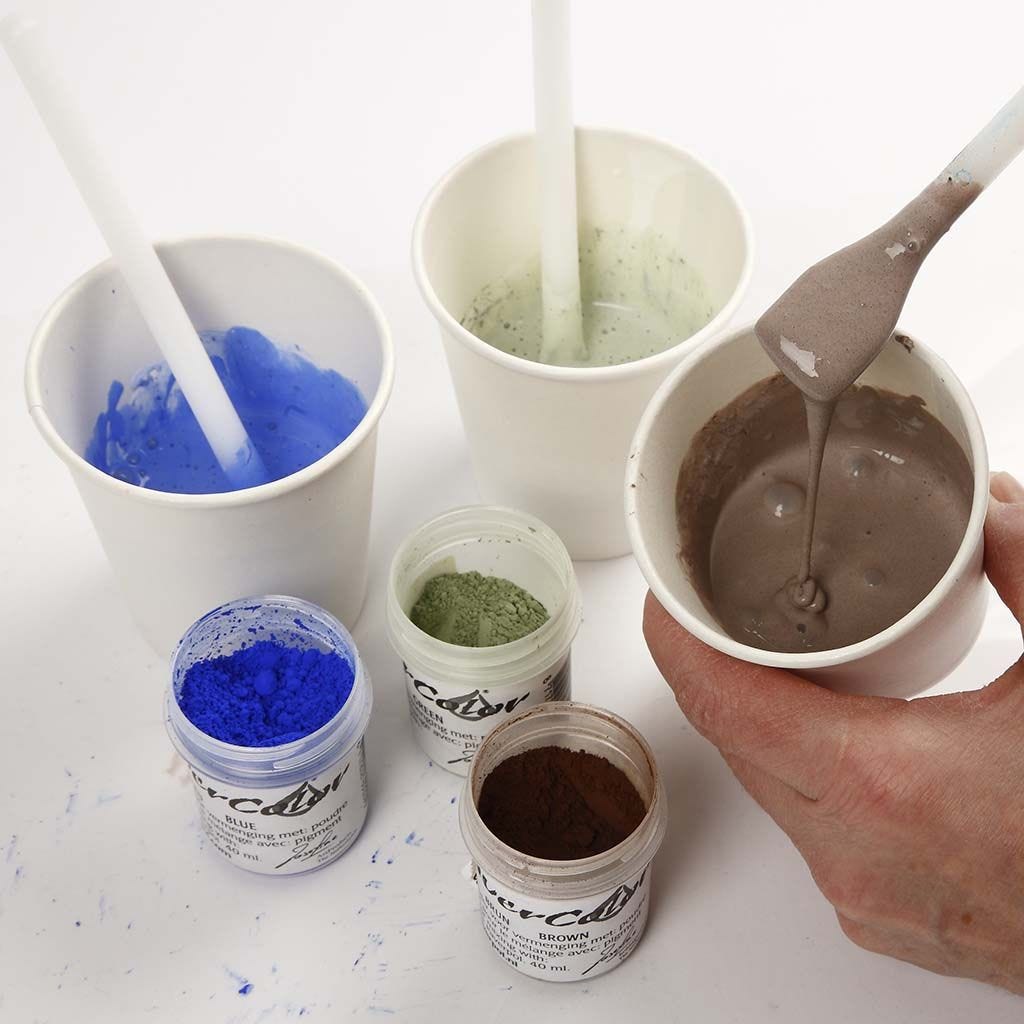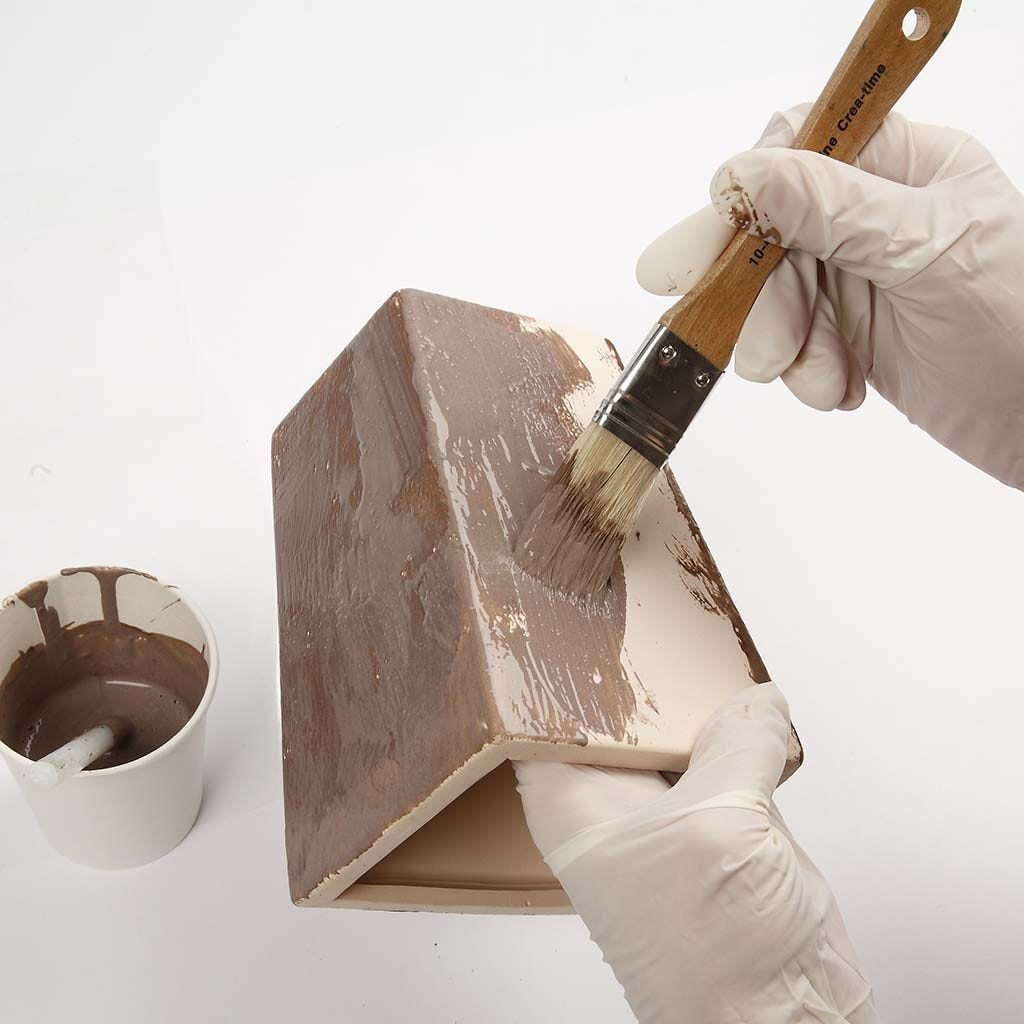 3
Apply a generous layer onto the flower pot.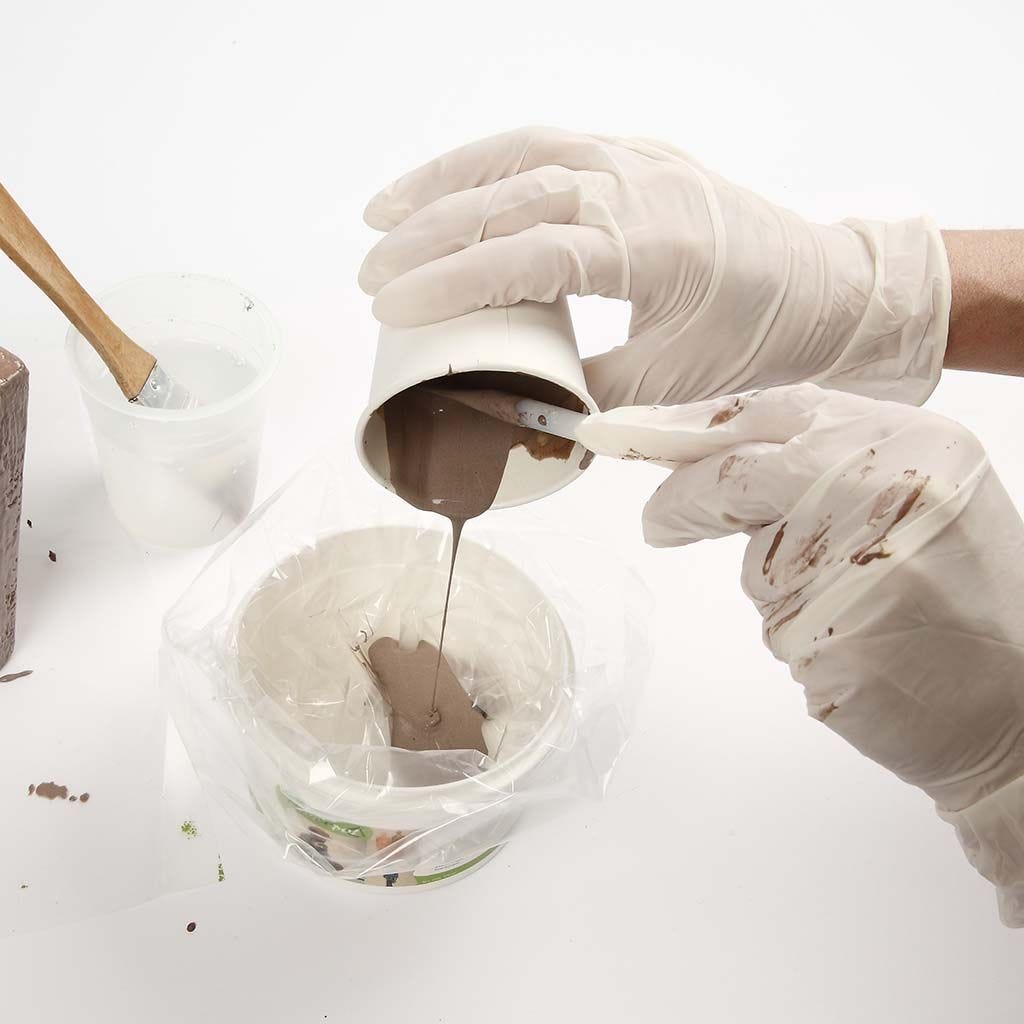 4
Pour glue into a bag. Put the string of Paper Yarn into the bag and moisten through with the glue.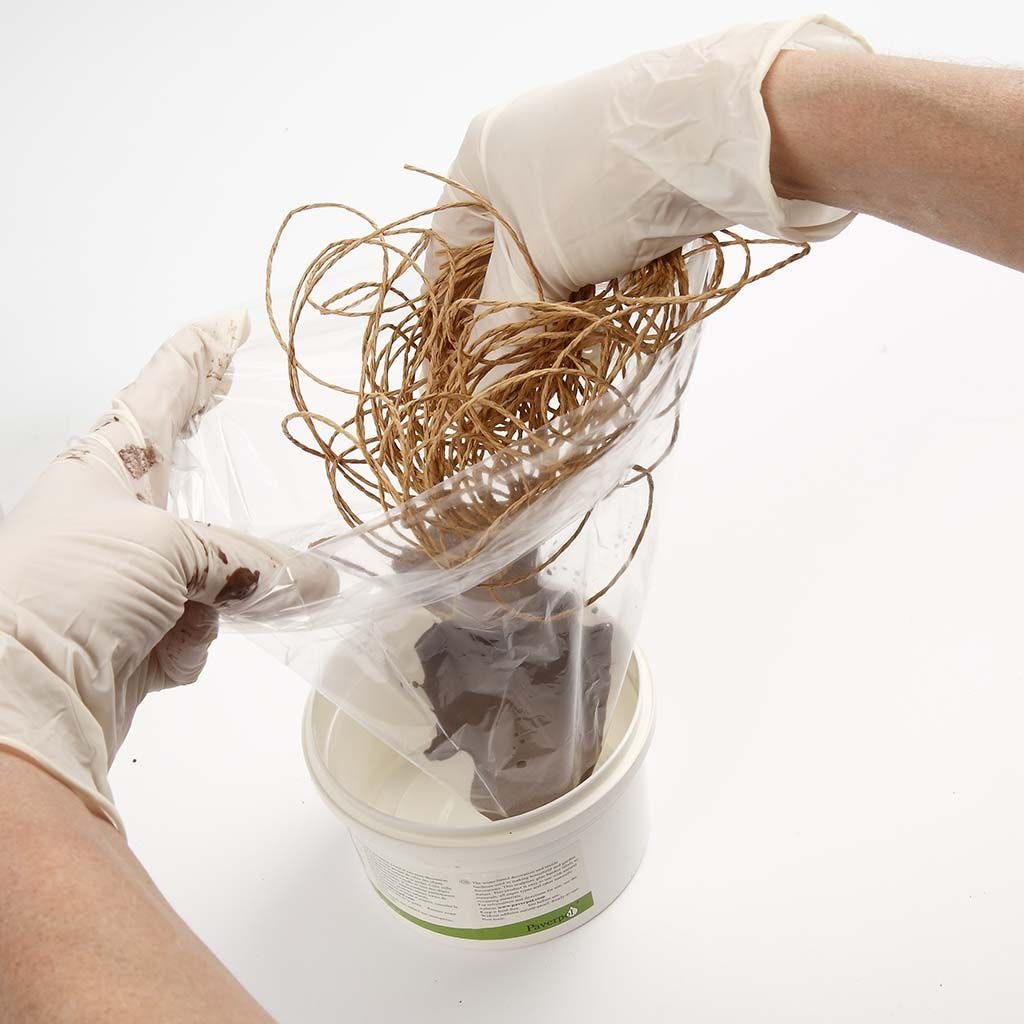 7
Take out the string and shape it like a nest.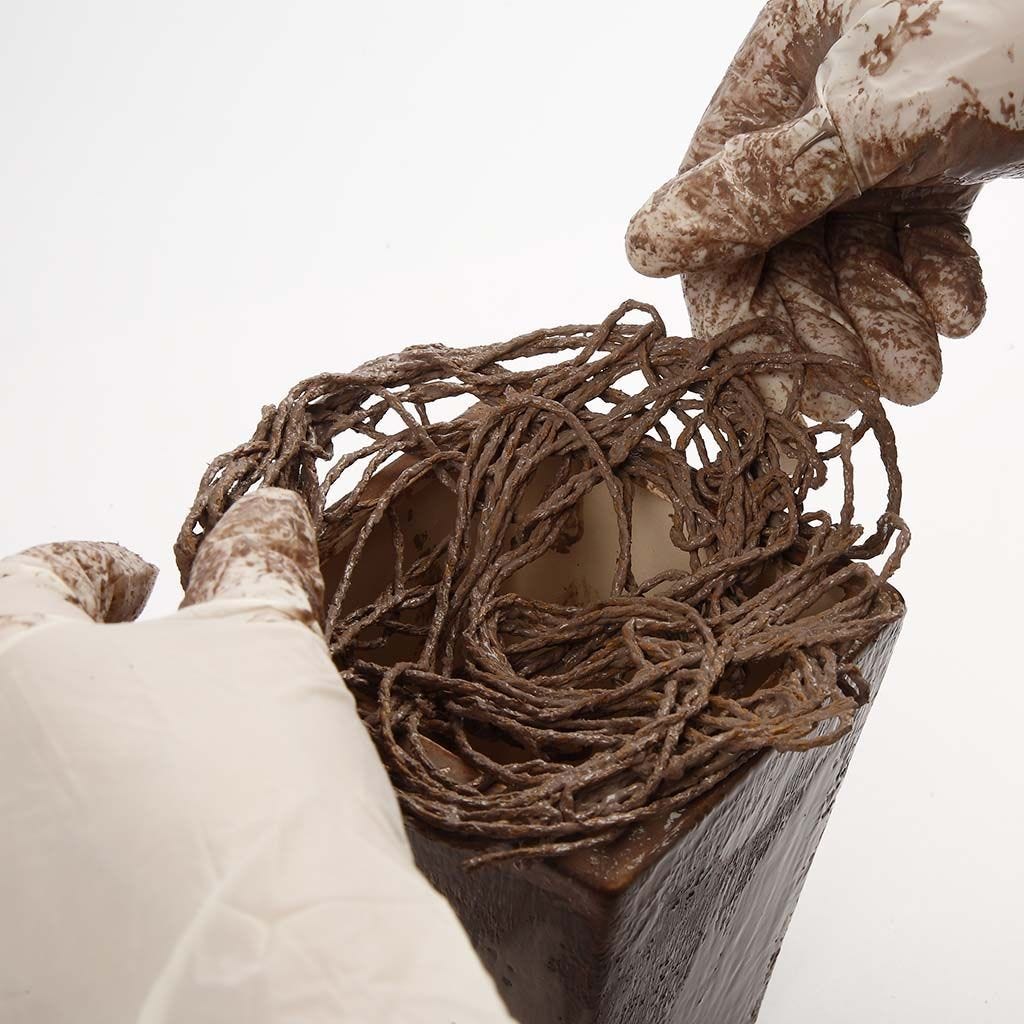 8
Measure the nest on the flower pot and adjust the size if necessary.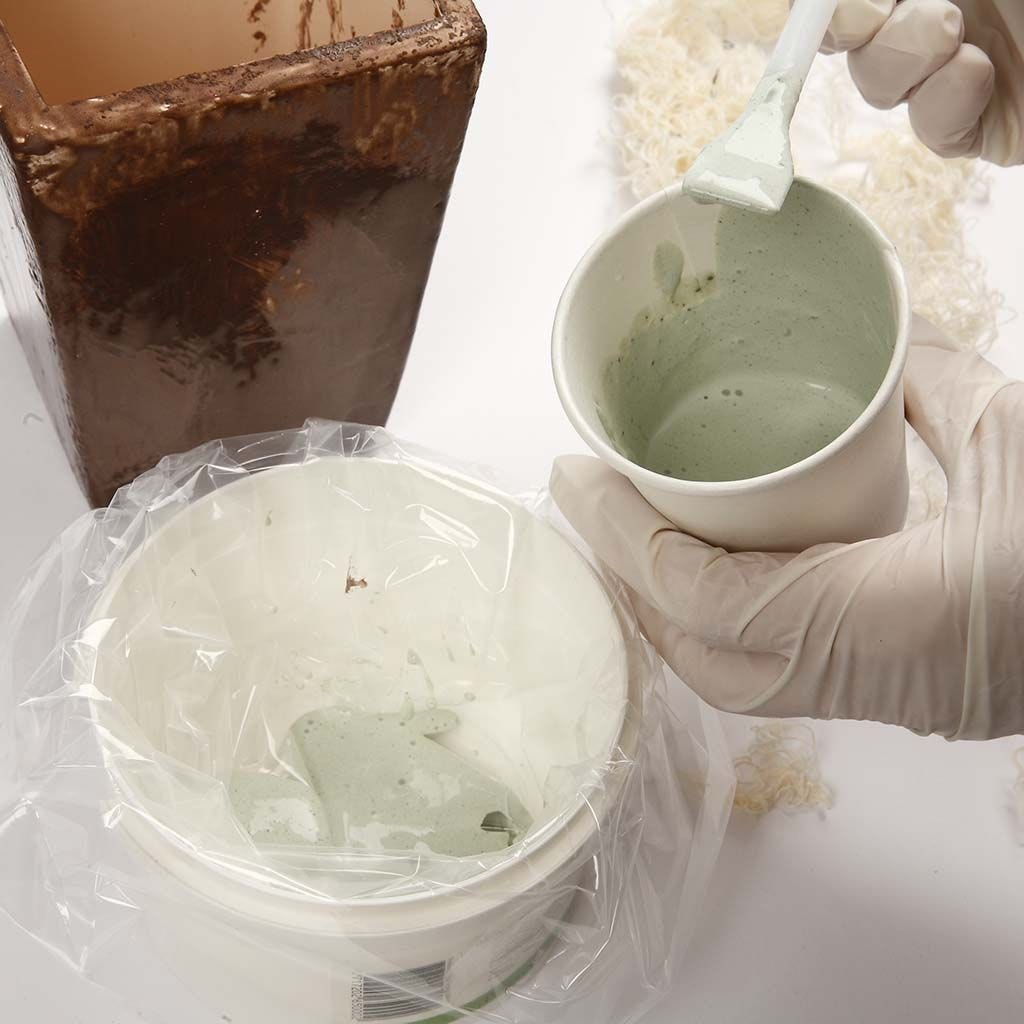 9
Pour a small amount of green Paverpol glue onto the Pavercotton for decorating the flower pot.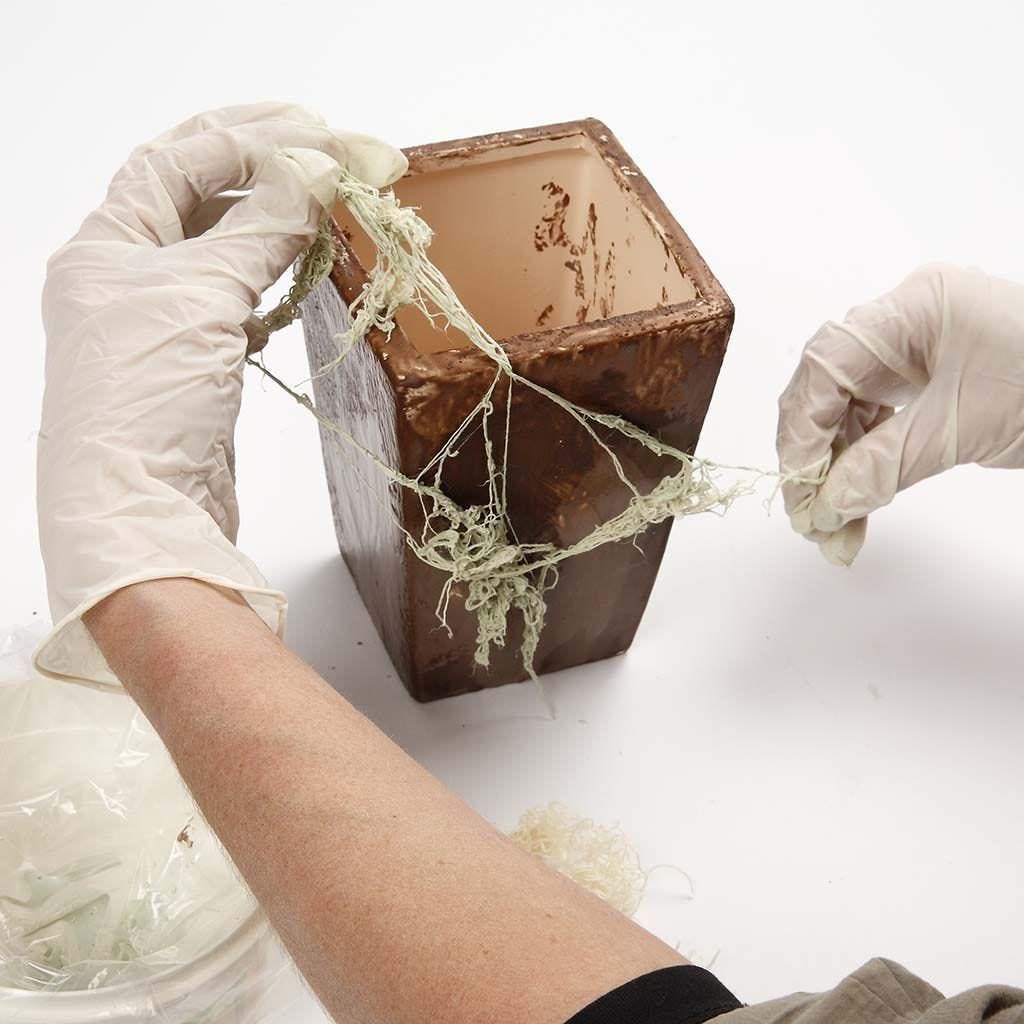 10
Dip the Pavercotton into the glue, take it out and decorate the flower pot.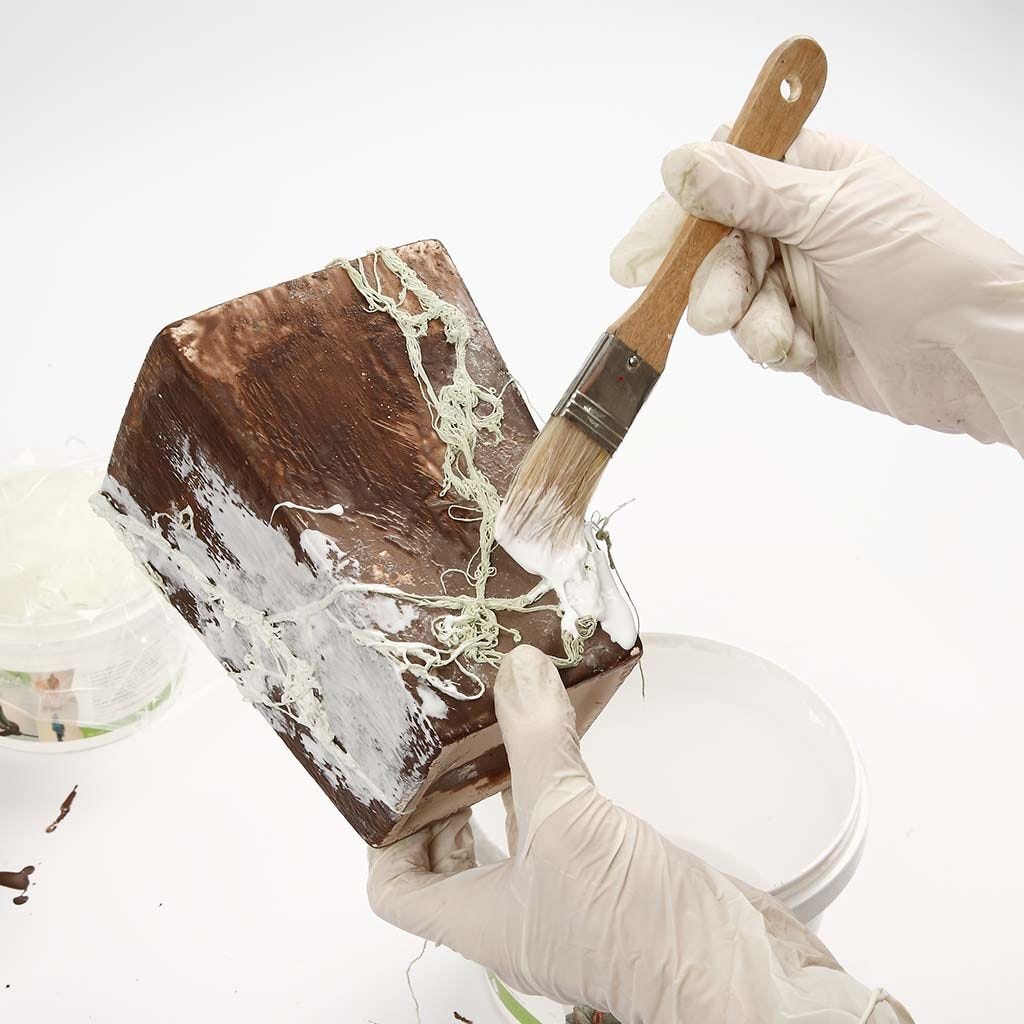 11
Apply a layer of white glue on top.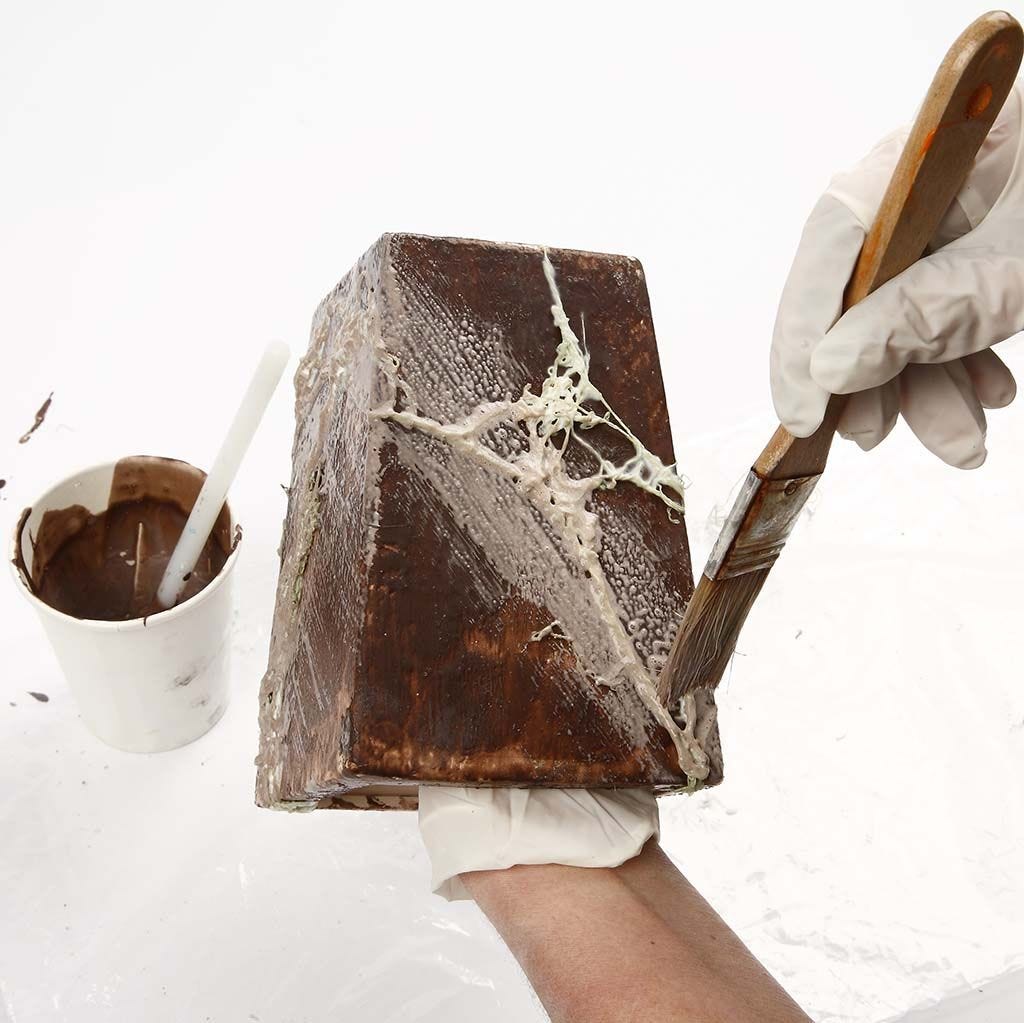 12
When dry, patinate with a layer of brown glue. The green colour should be just visible through the layers.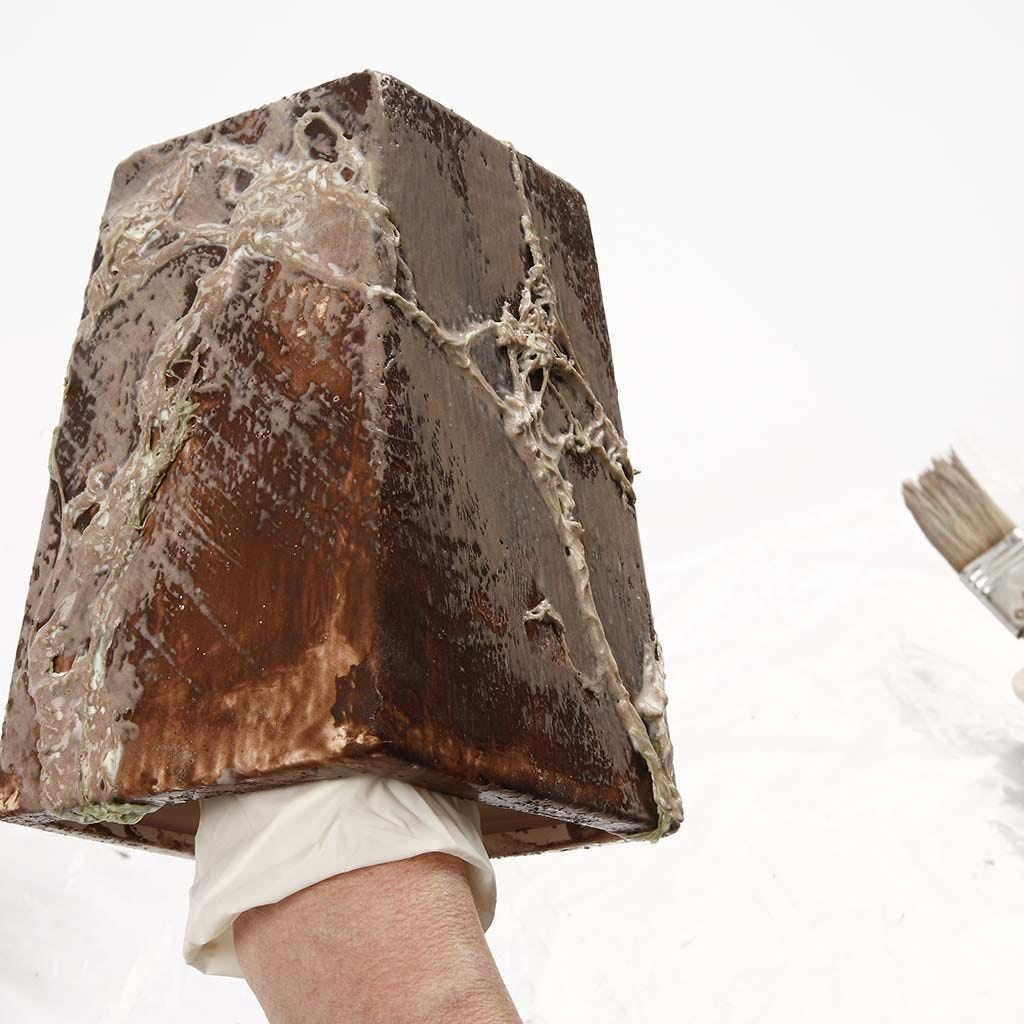 14
Glue the nest on using a small amount of brown Paverpol glue.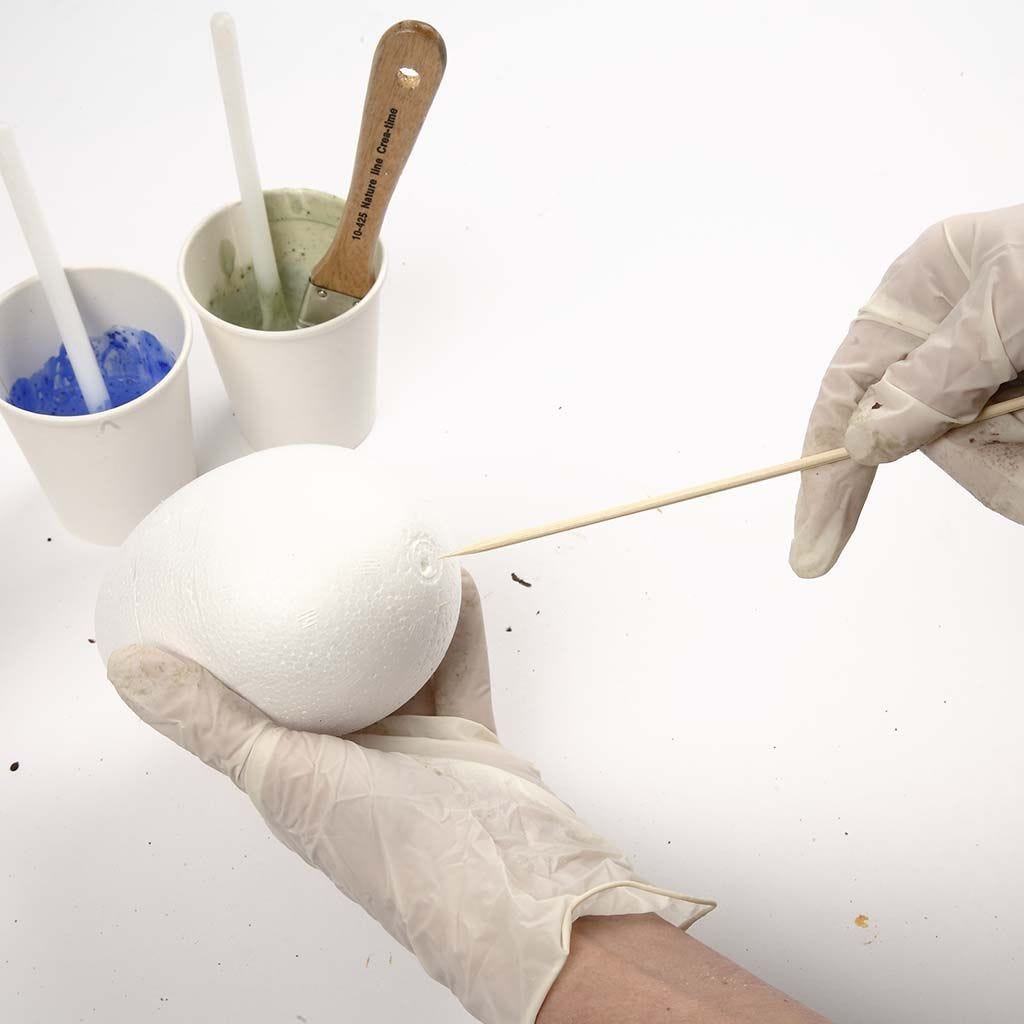 15
Attach the egg onto a flower stick.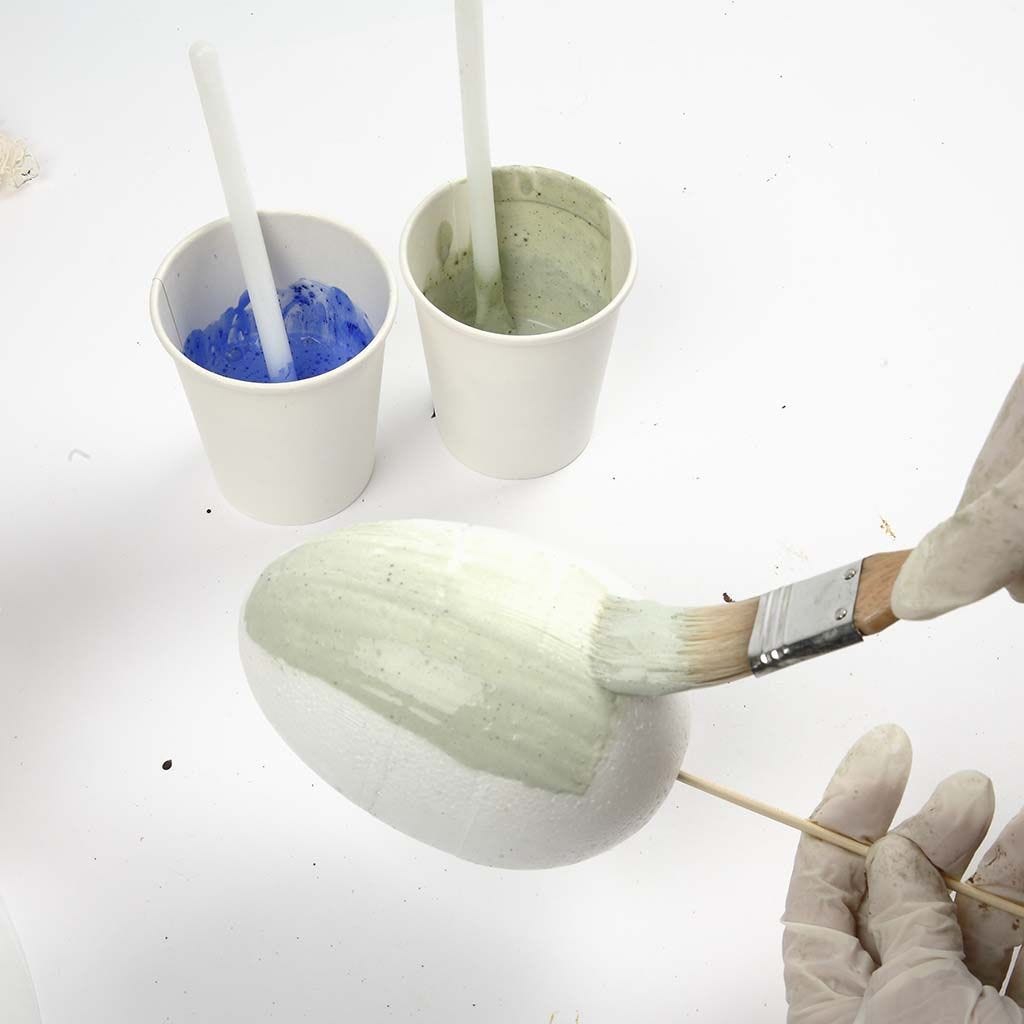 16
Apply a generous layer of green Paverpol.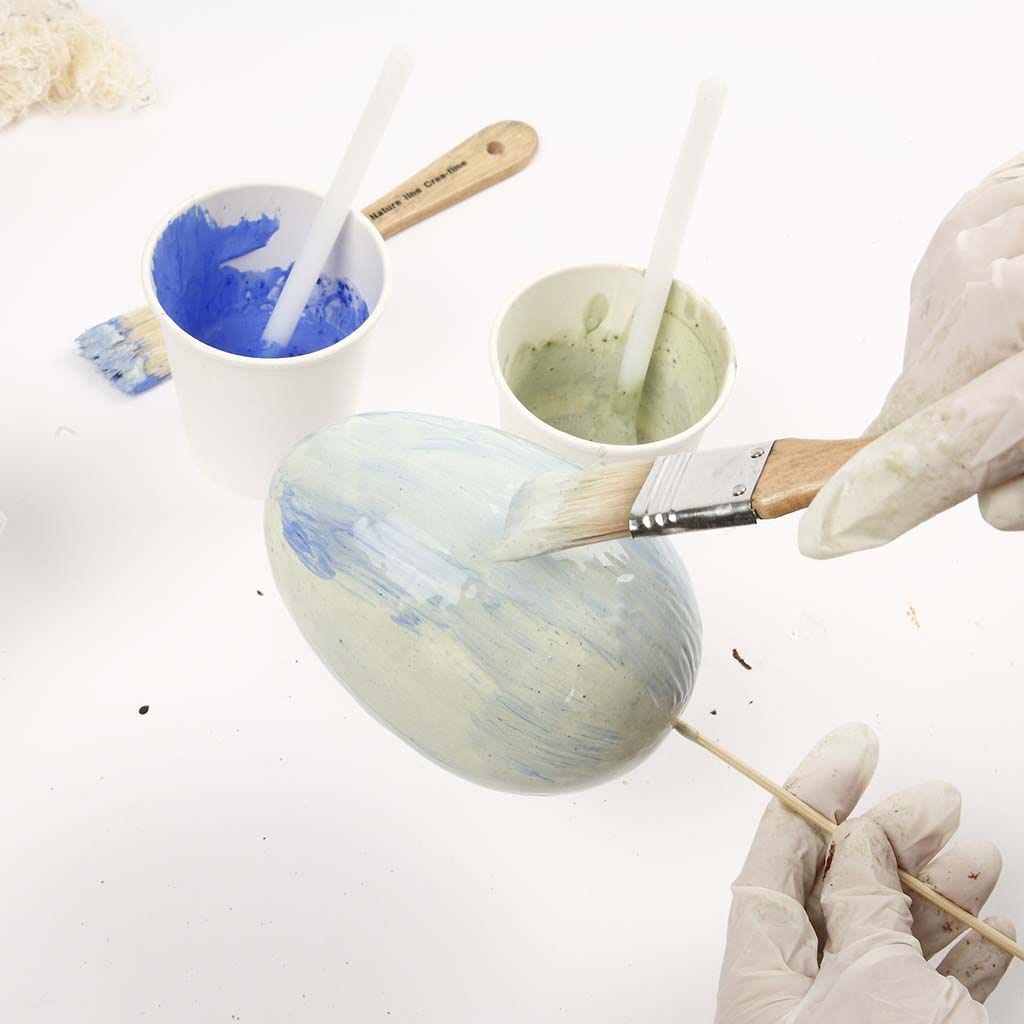 17
Apply a small amount of blue on top and mix the colours slightly.
18
Put some Pavercotton in a small amount of green glue.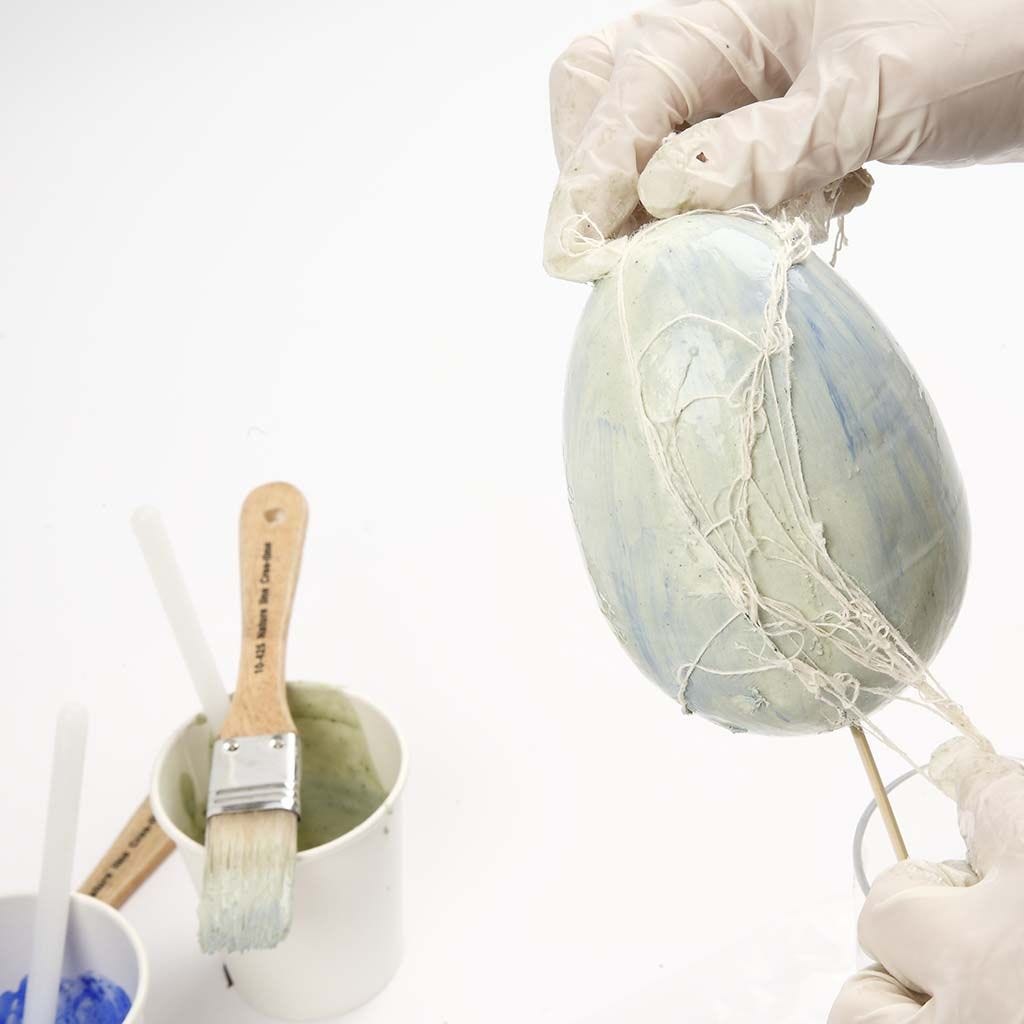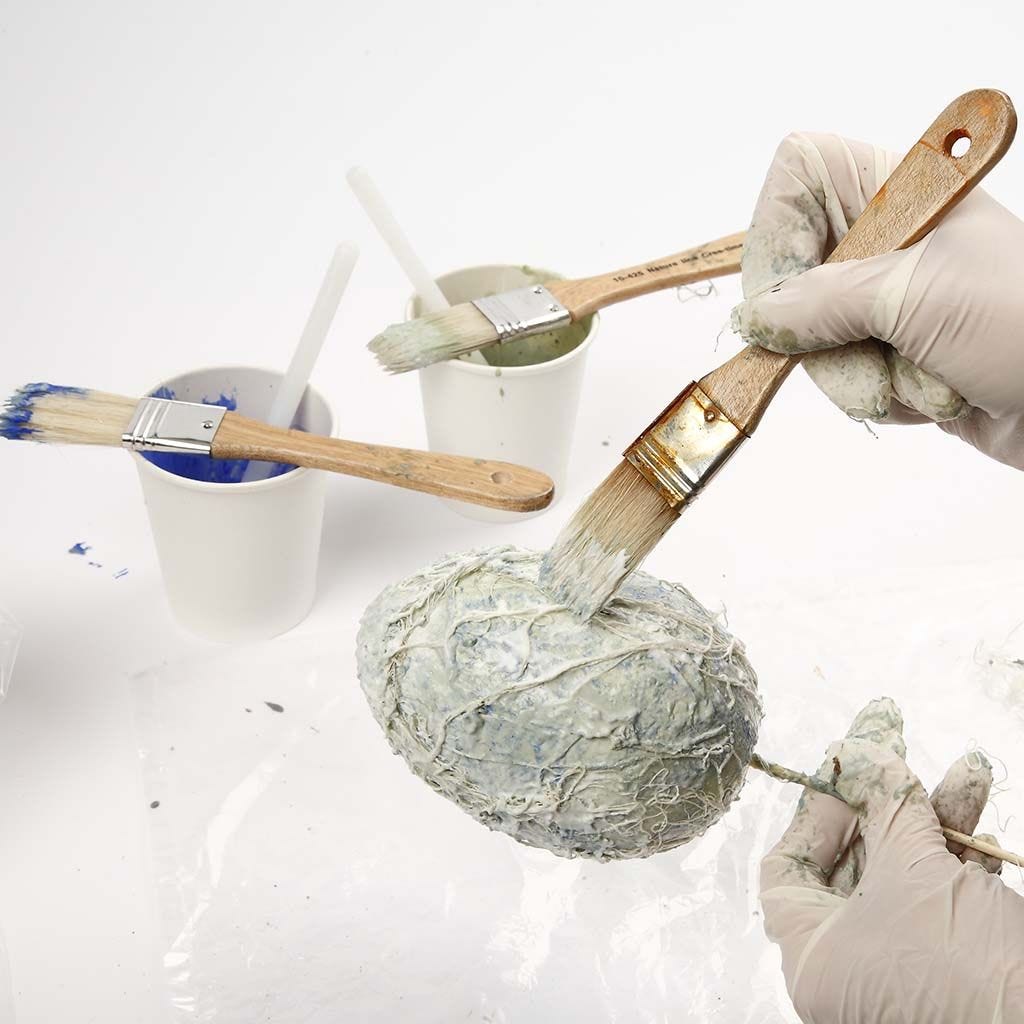 20
Apply green/blue glue onto the egg – mix slightly until you have achieved the desired irridescence.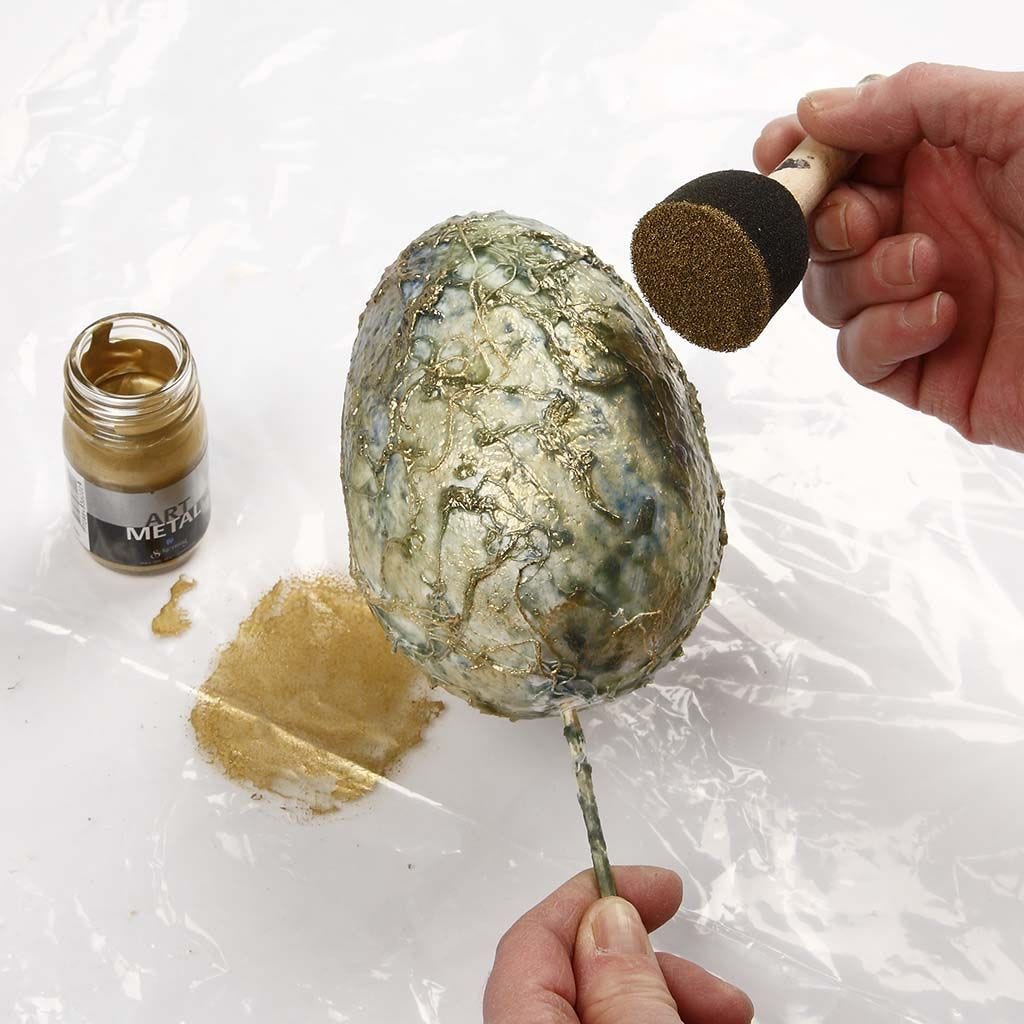 21
When the egg is dry, dab with Art Metal gold paint.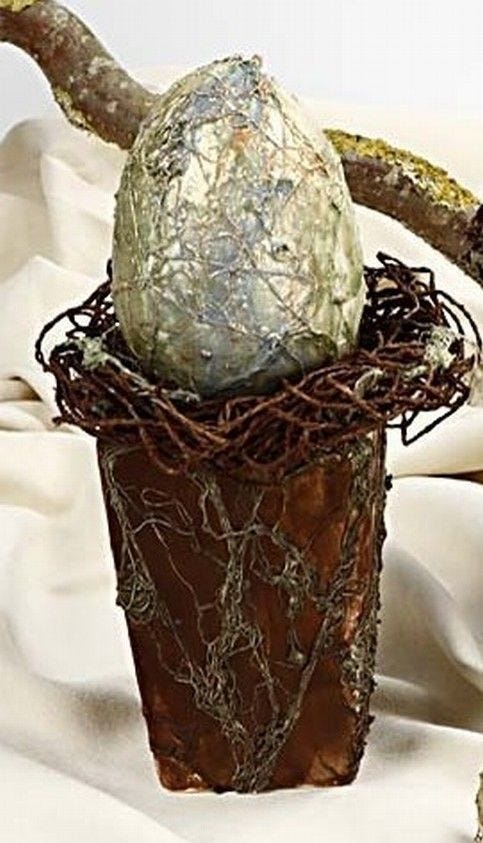 22
Glue the egg onto the nest.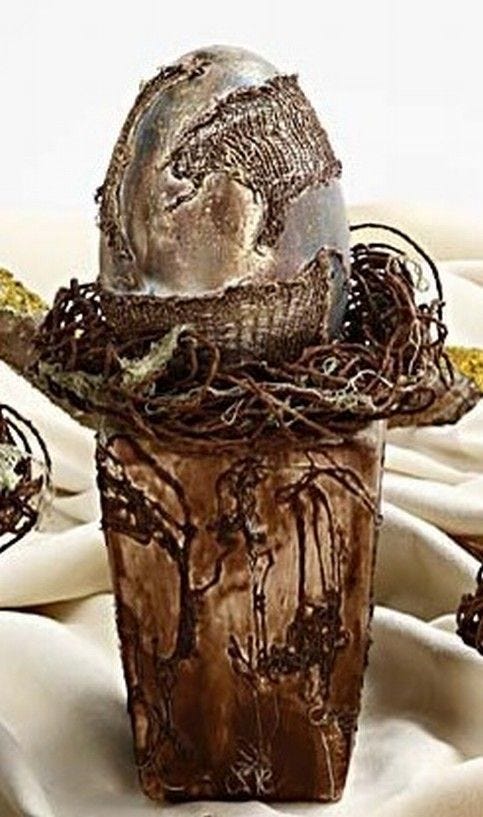 23
This egg is decorated with stockinette.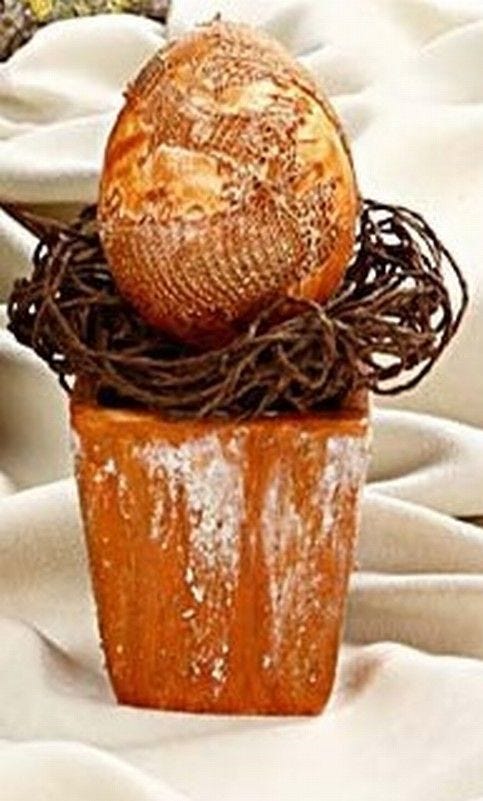 24
The flower pot is painted with Paverpol mixed with yellow ochre. Paverpol Stone Art gives a rustic look. Use stockinette on the egg.