Rosettes made from handmade paper
Rosettes made from handmade paper
Fold these rosettes from handmade paper and decorate further with vintage die-cuts, self-adhesive glitter rosettes and glitter glue.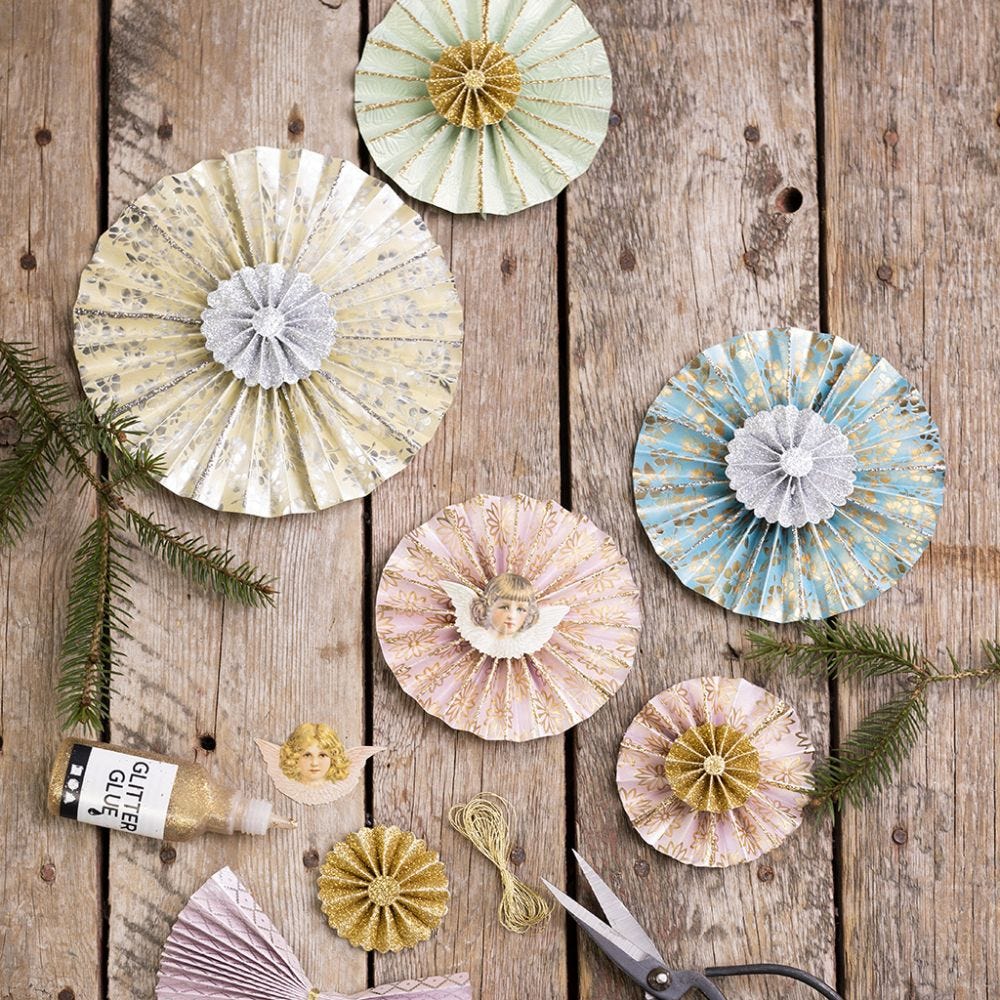 How to do it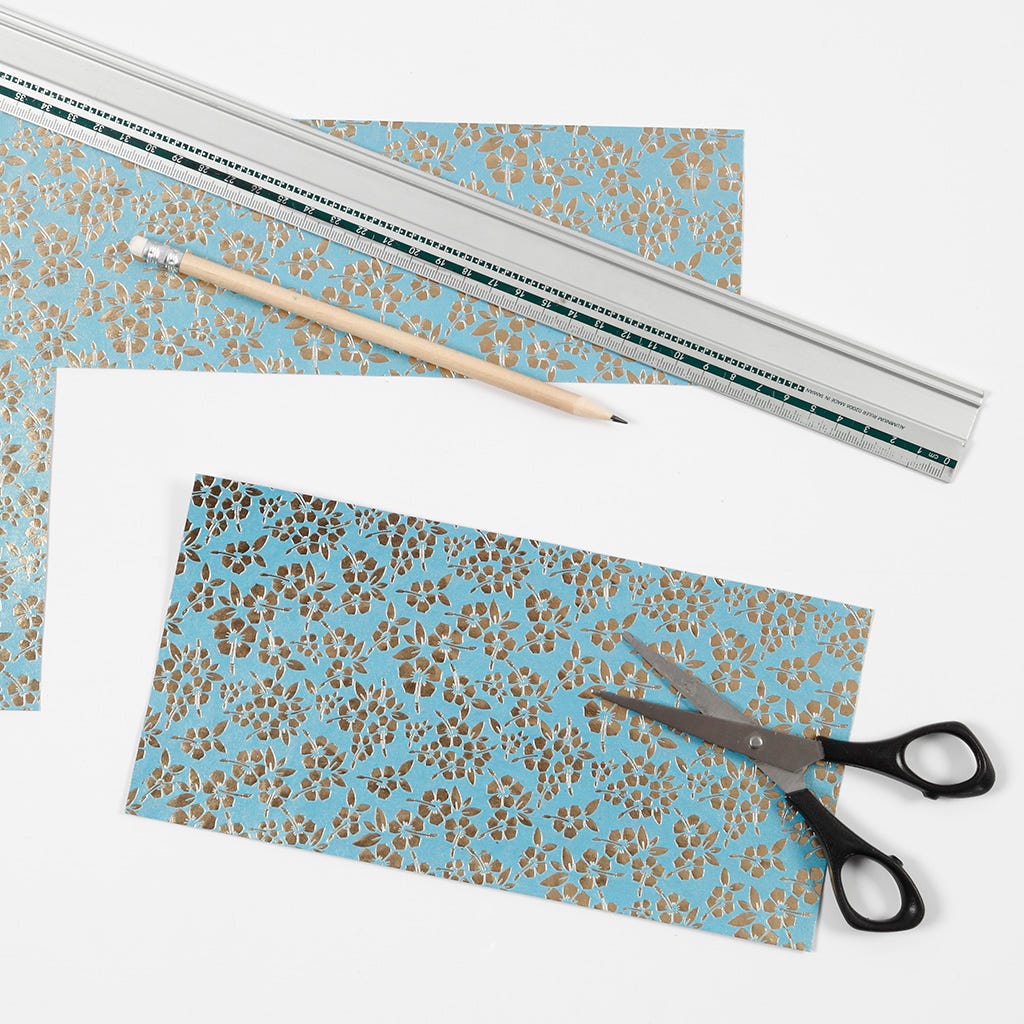 1
Trim a piece of handmade paper so that it is twice as long as it is wide. The width of the paper determines the diameter of the finished rosette. Here we have used a piece of paper measuring 26 x 12 cm.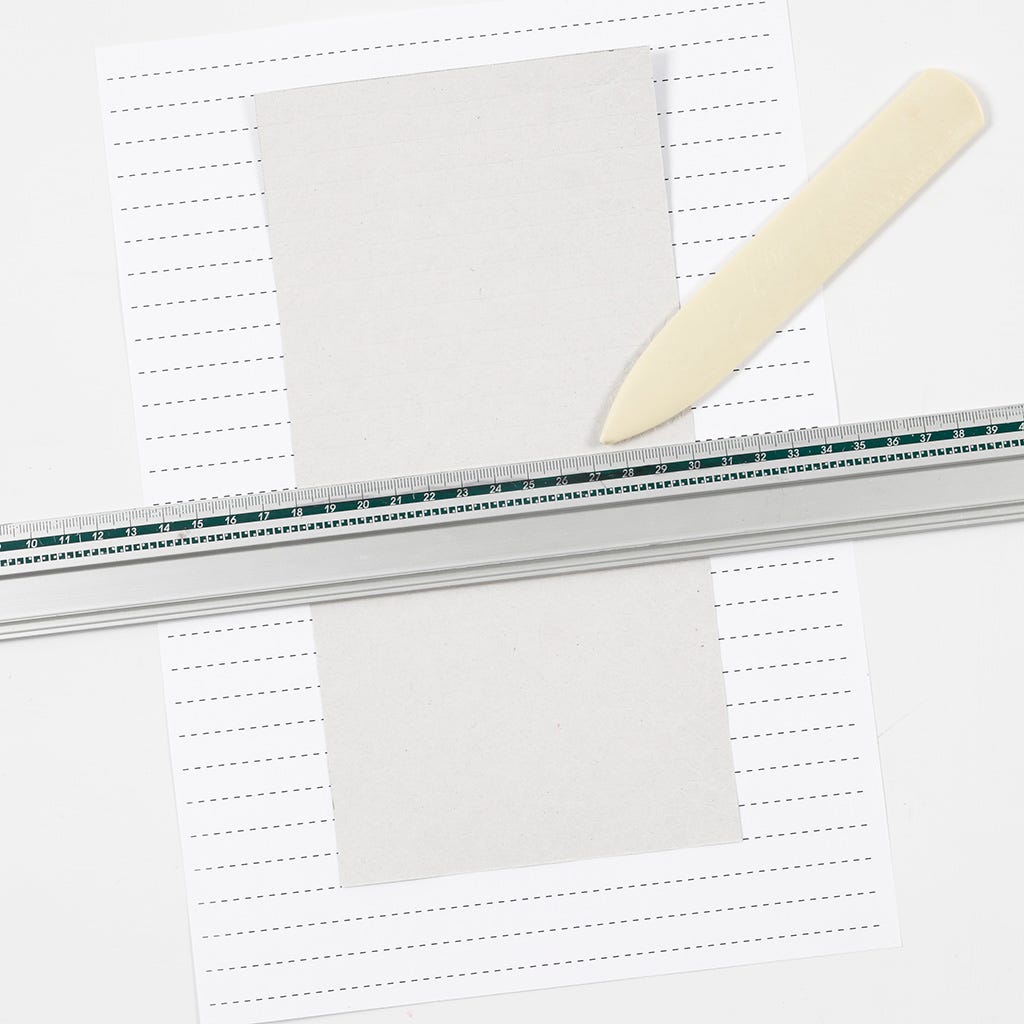 2
Place the piece of paper completely straight on a piece of lined paper or on a cutting mat. Now place a ruler so that it is aligned with the lines on the lined paper at both sides as shown in the photo. Score each line (approx. 1 cm apart). Once the entire piece of paper is scored, fold the paper in a 1 cm wide concertina fashion along the score lines, alternating from side to side.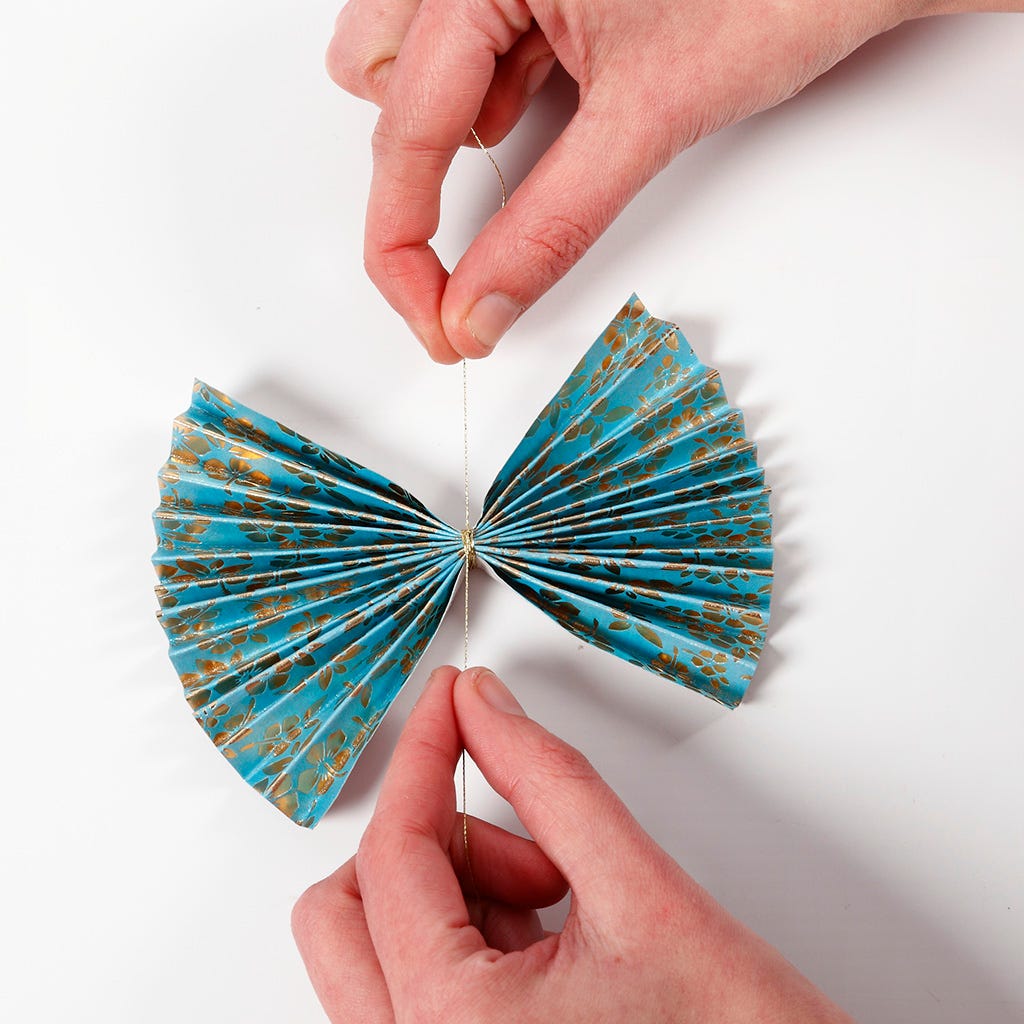 3
Tie a piece of DMC metallic thread around the exact middle of the pleated paper.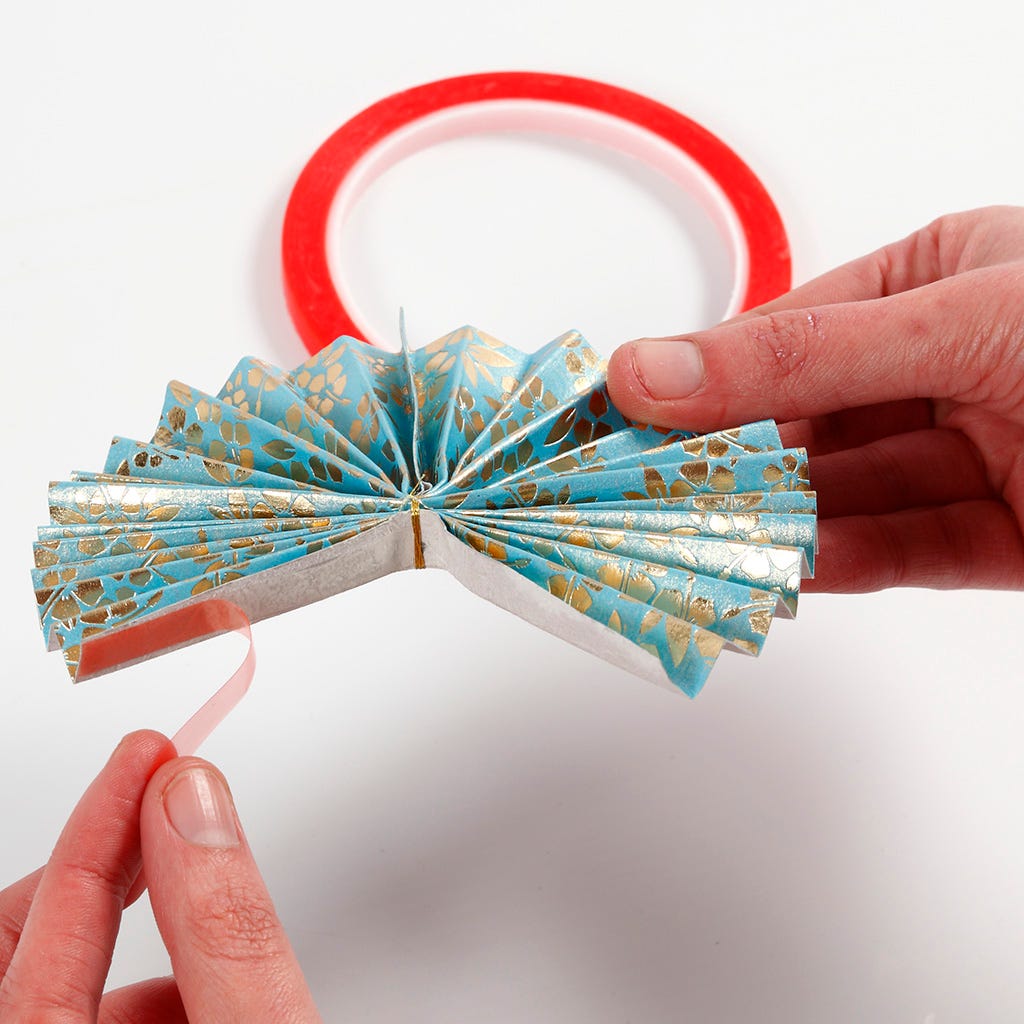 4
Assemble the sides of the rosette using double-sided adhesive power tape.
5
Here is the assembled rosette.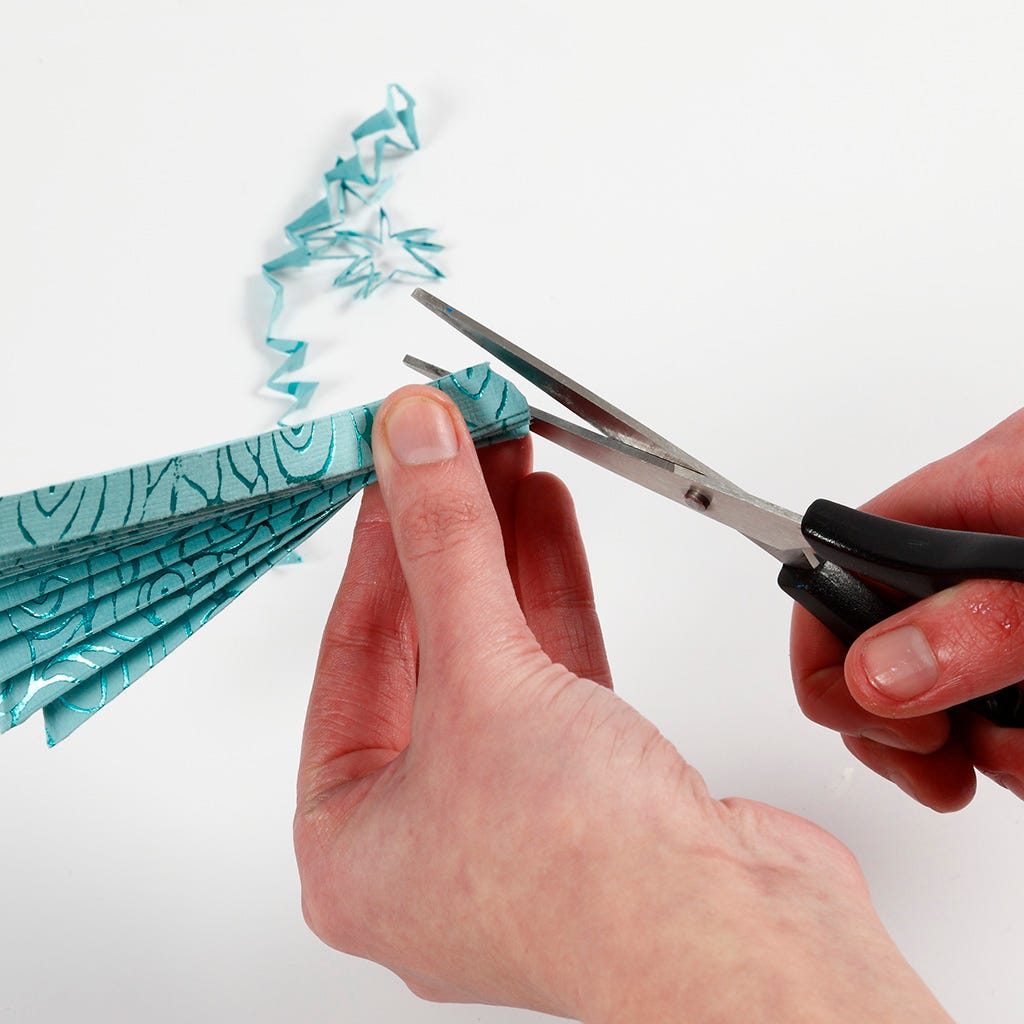 6
A tip: prior to assembling the rosette, you may cut points at both ends of the folded paper for a wavy edge.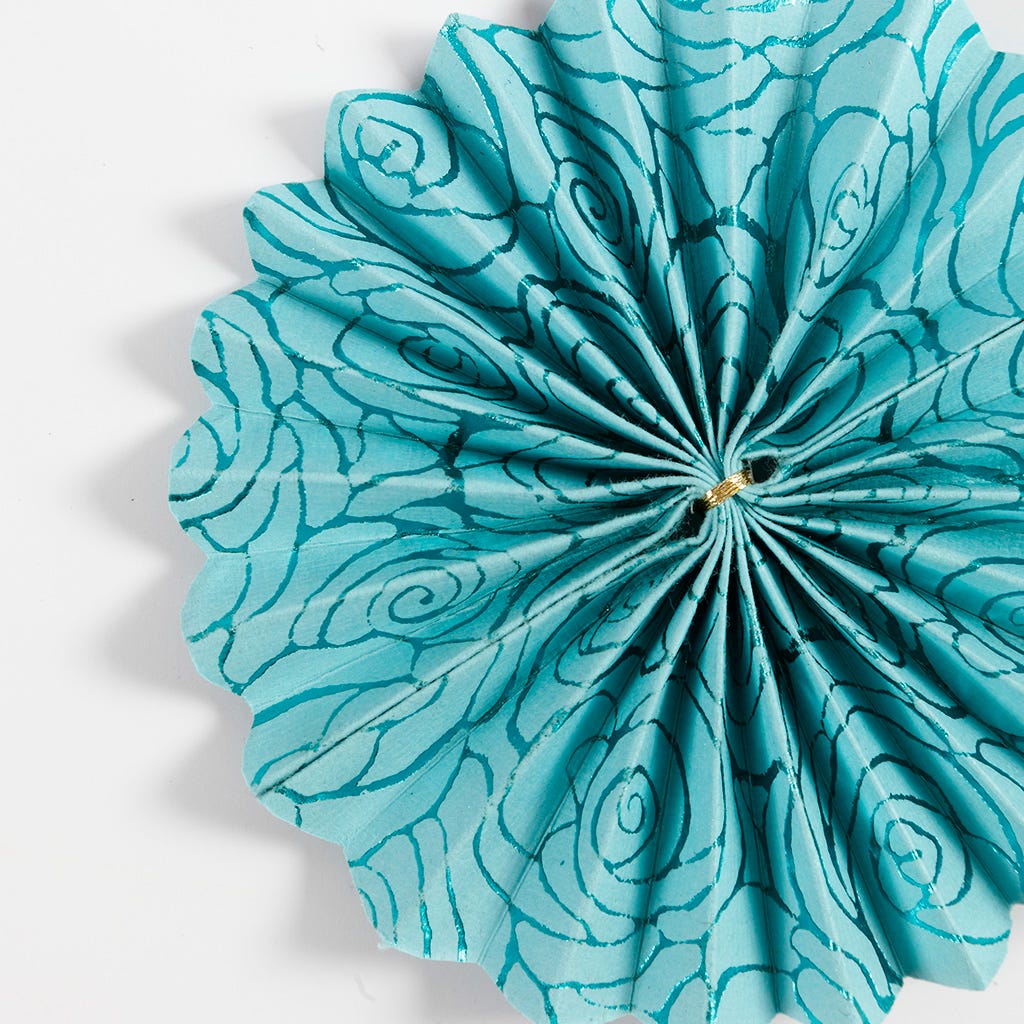 Another variant
Here is the assembled rosette with points.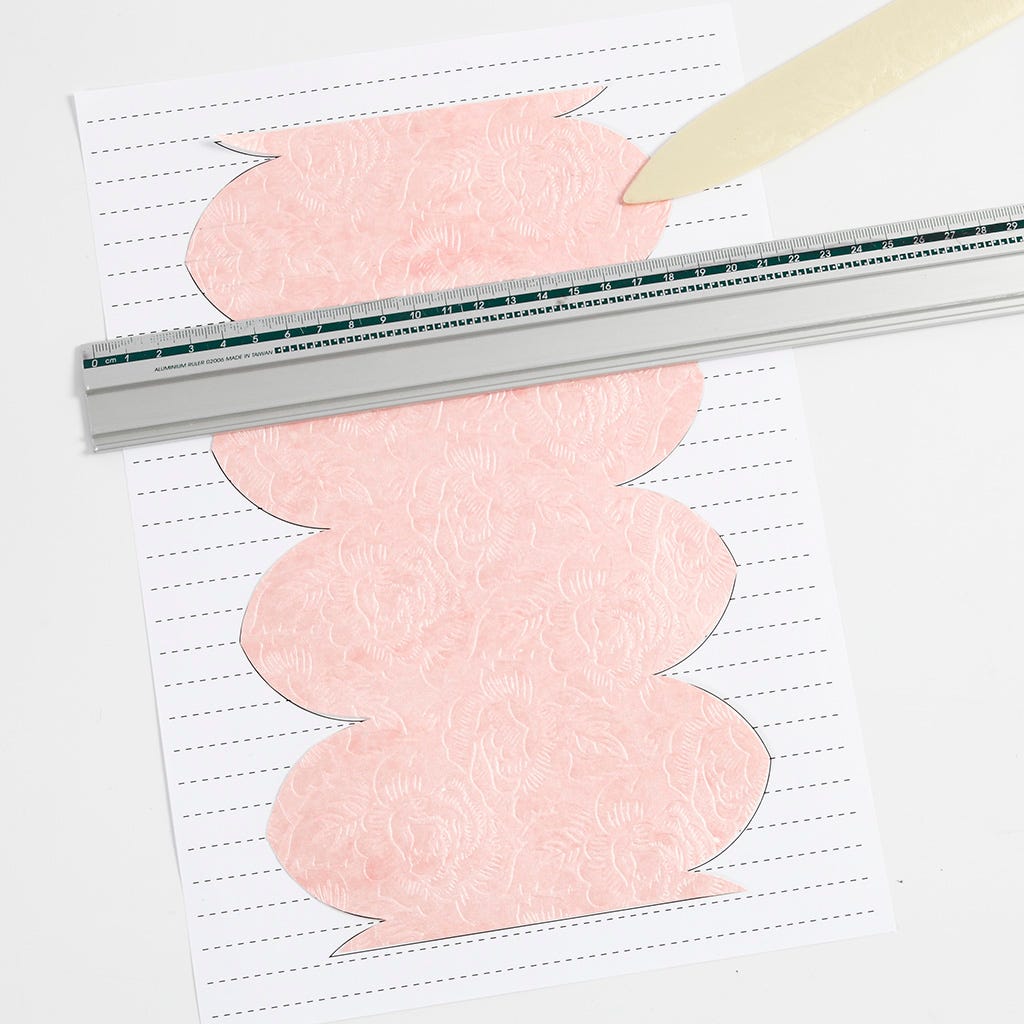 8
Make flowers or star rosettes by copying the template - which is available as a PDF file for this idea – onto paper and cutting it out. Follow the same procedure as described in step 2.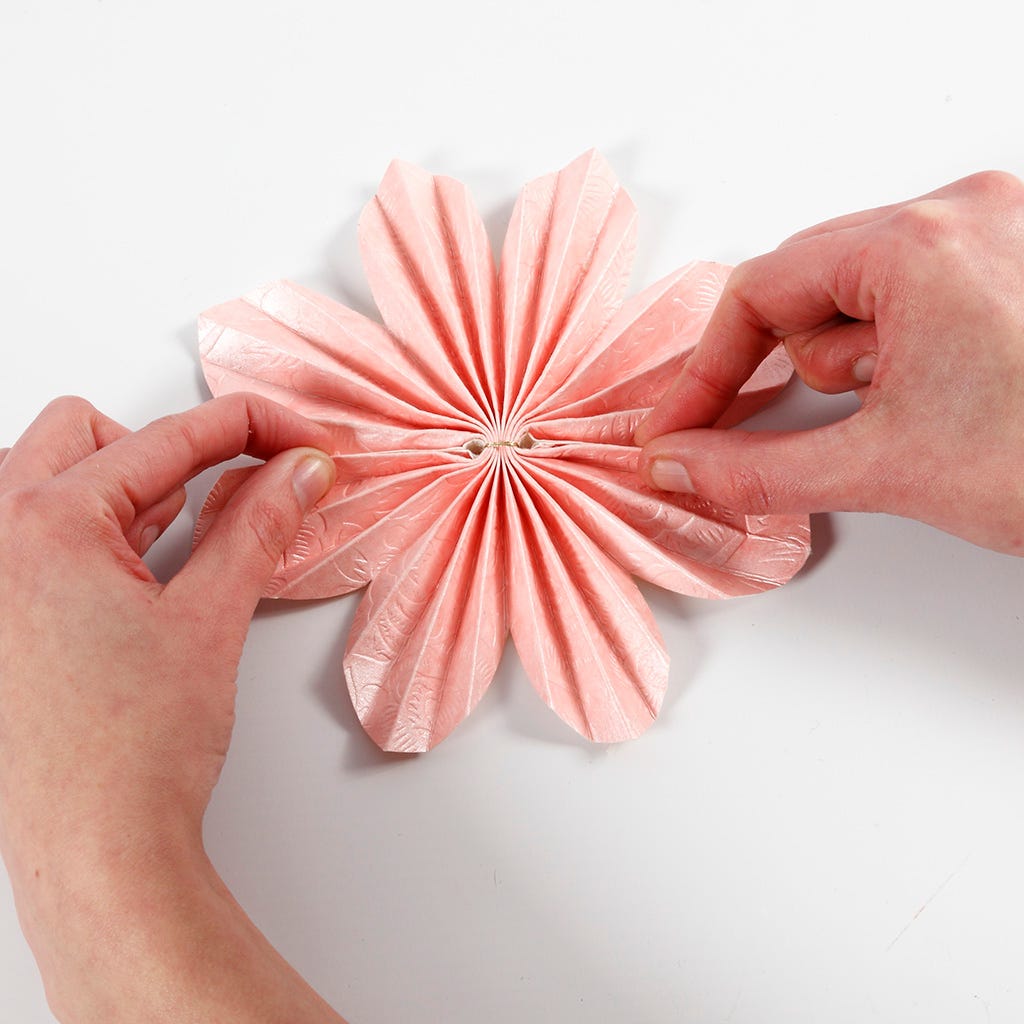 9
Tie the cord around the middle of the flower and attach the ends together with double-sided adhesive power tape.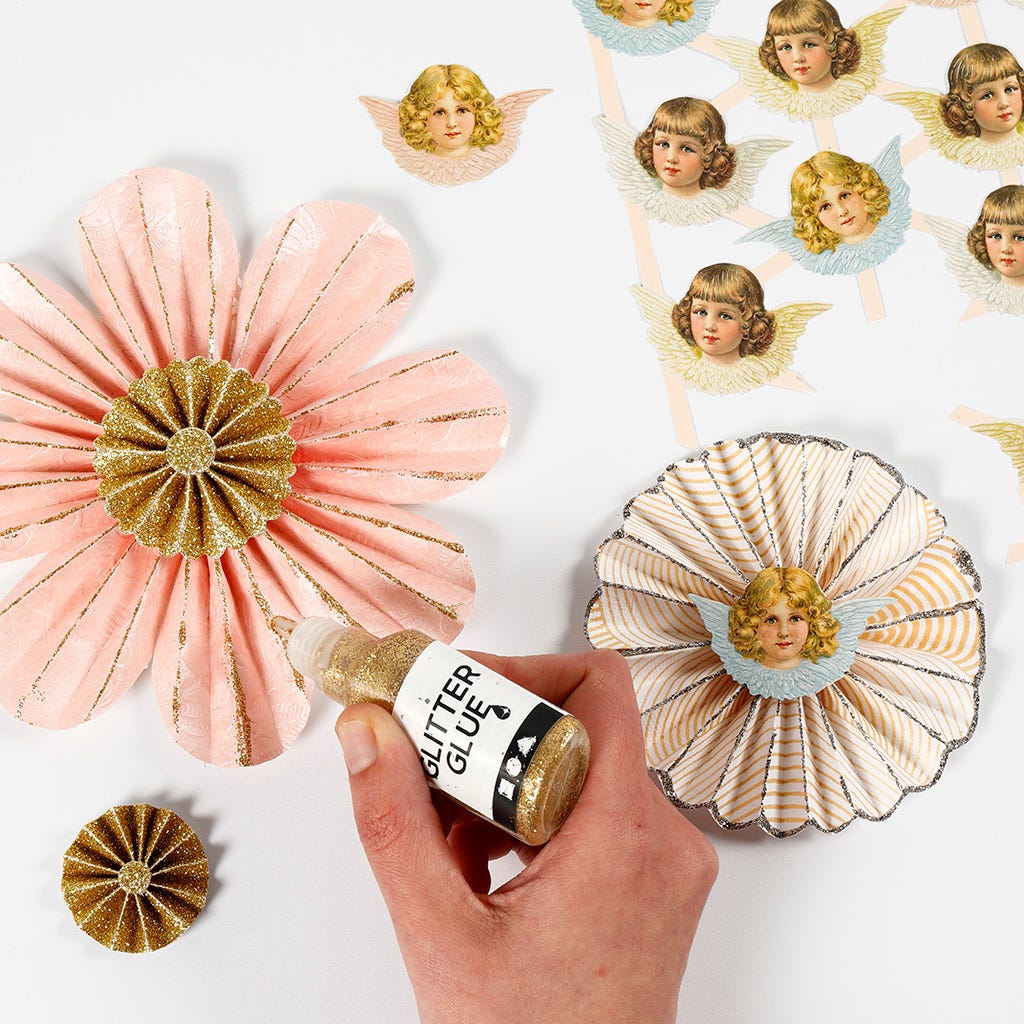 10
You may decorate the rosettes with lines of glitter glue along the folded edges or all the way along the outside edge. You may attach small self-adhesive rosettes onto the middle of the rosettes. Alternatively you may attach vintage die-cuts instead of the self-adhesive rosettes.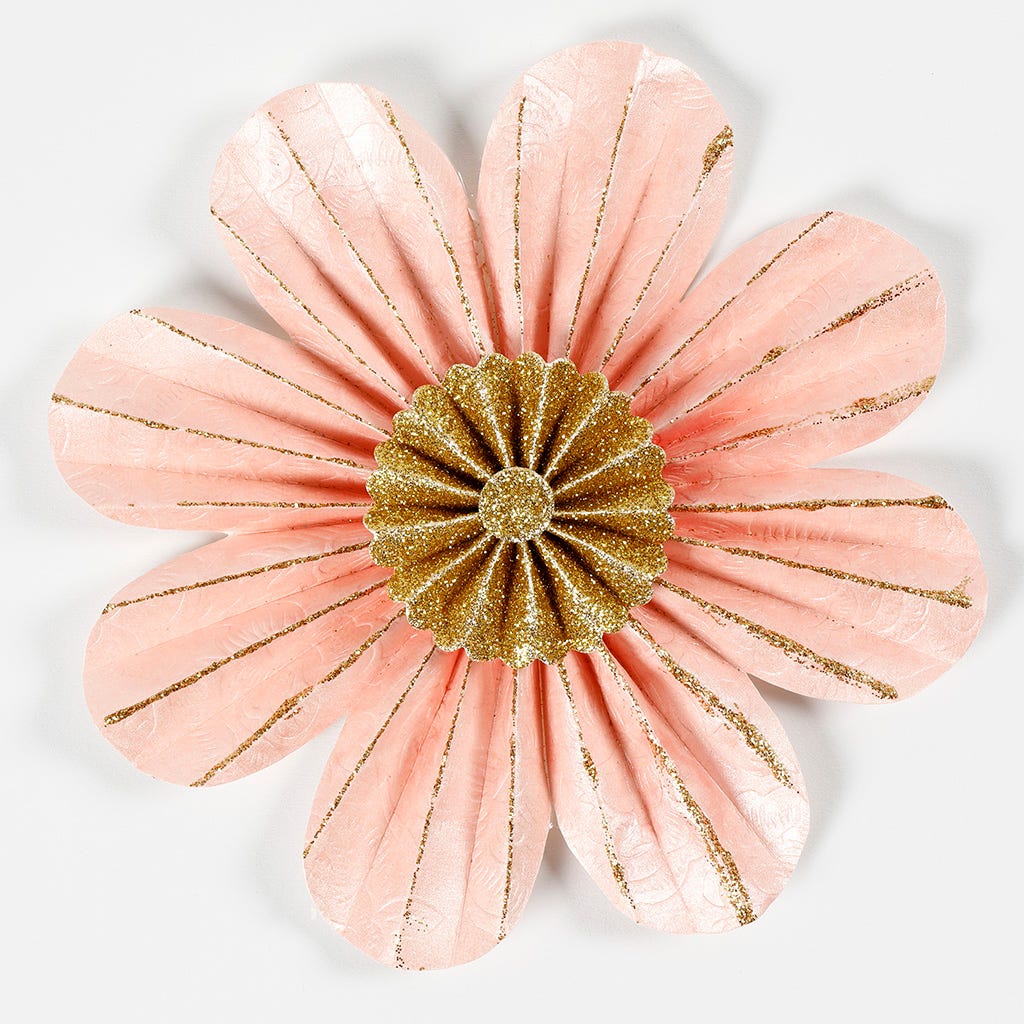 Another variant
Here is the finished flower rosette.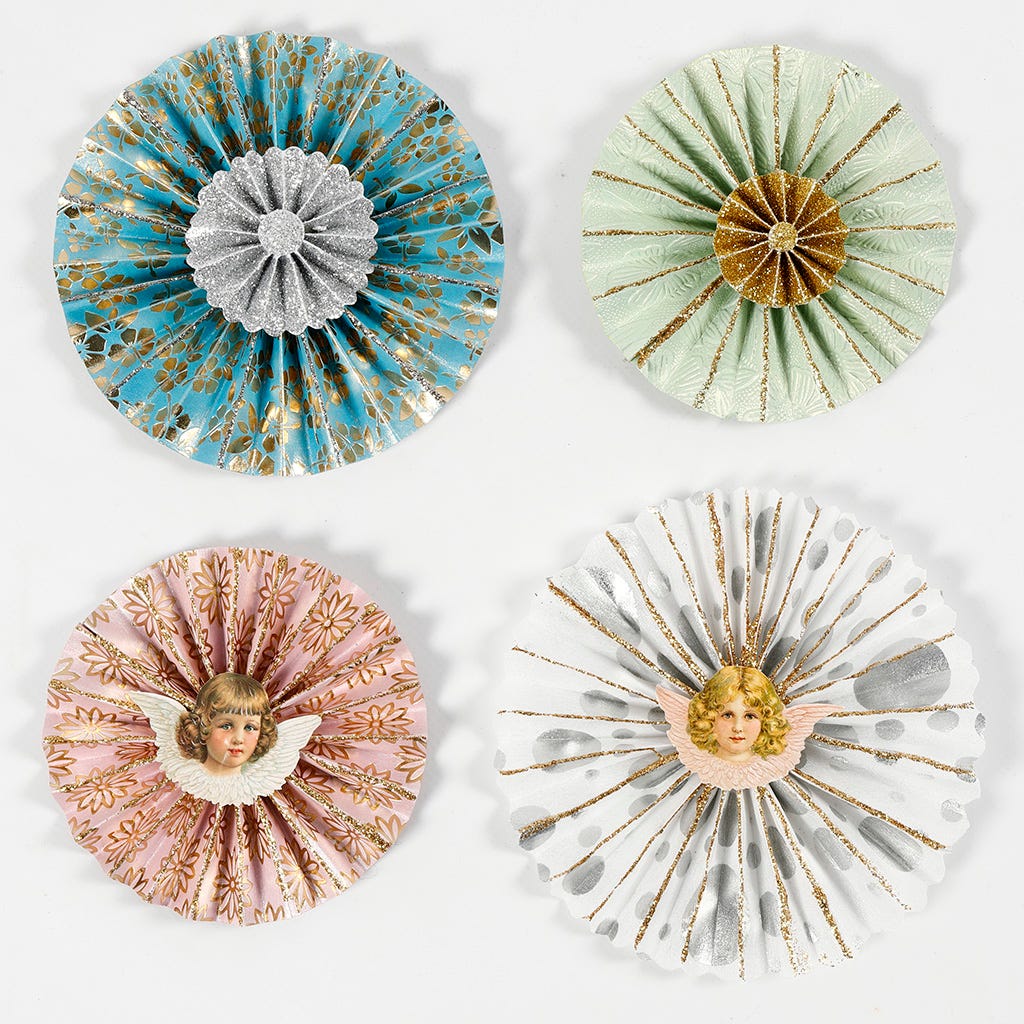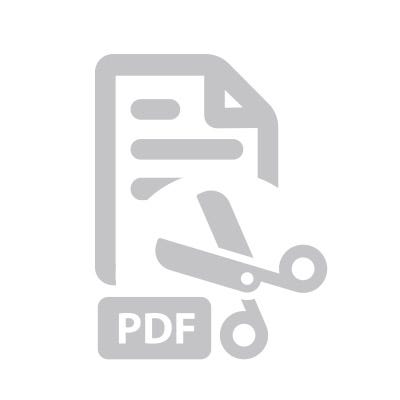 Attached file:
Download
I'm shopping as
b2c incl. tax
b2b excl. tax
b2g excl. tax
Go back
I'm shopping as
Continue as guest
Copyright © 2013-present Magento, Inc. All rights reserved.