These wedding invitations are made from pearlescent greeting cards with recycled paper and decorated with organza bags, flowers and satin hearts. How to do it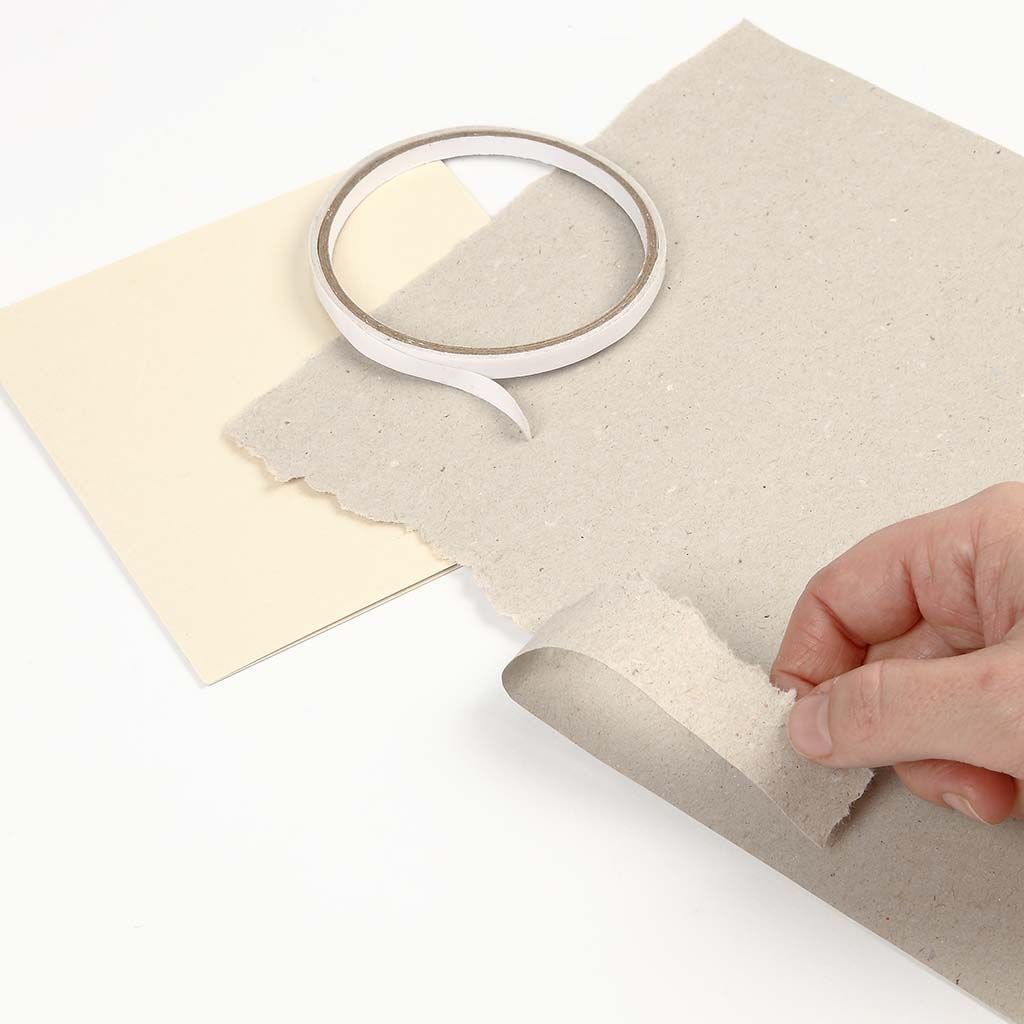 1.
Tear the recycled paper to make a square.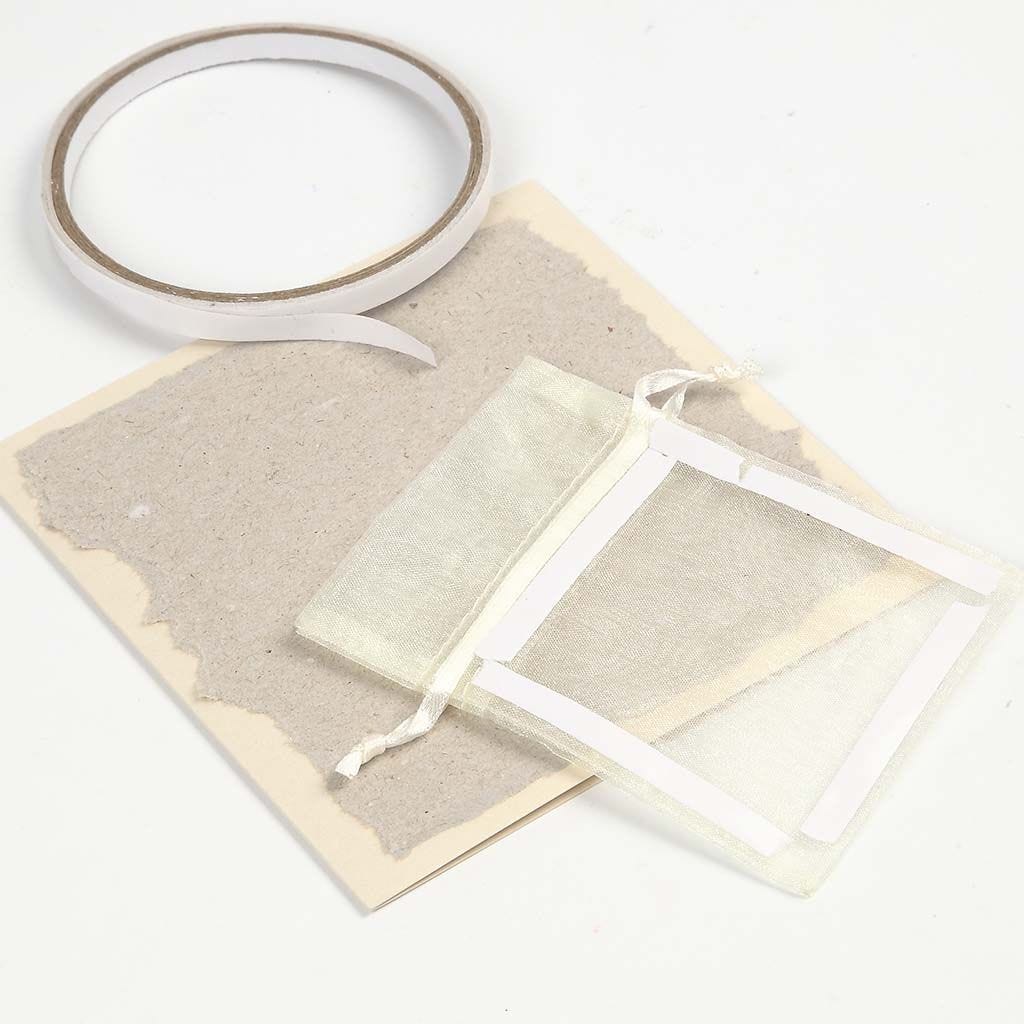 2.
Attach the organza bag with double-sided adhesive tape.
3.
Attach a satin heart onto a piece of card.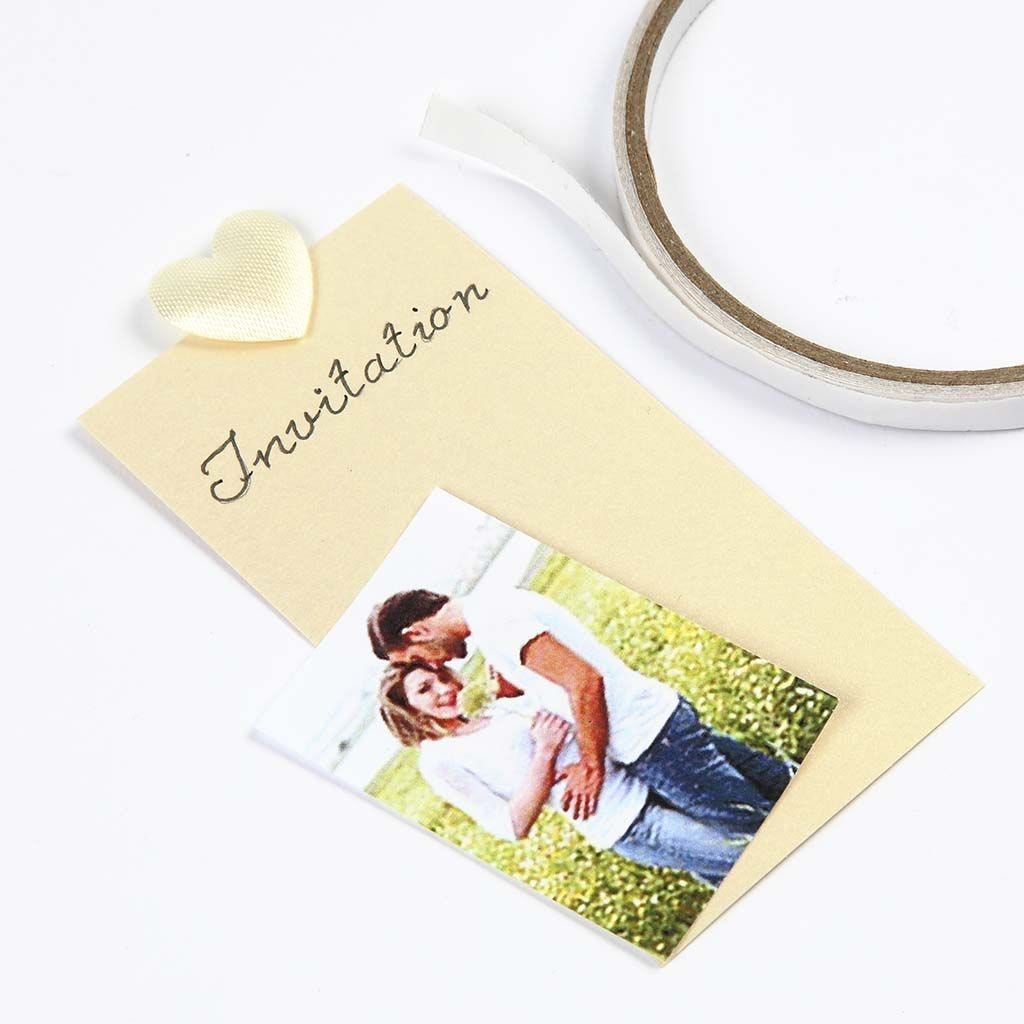 4.
Print out a photo and attach it to the card.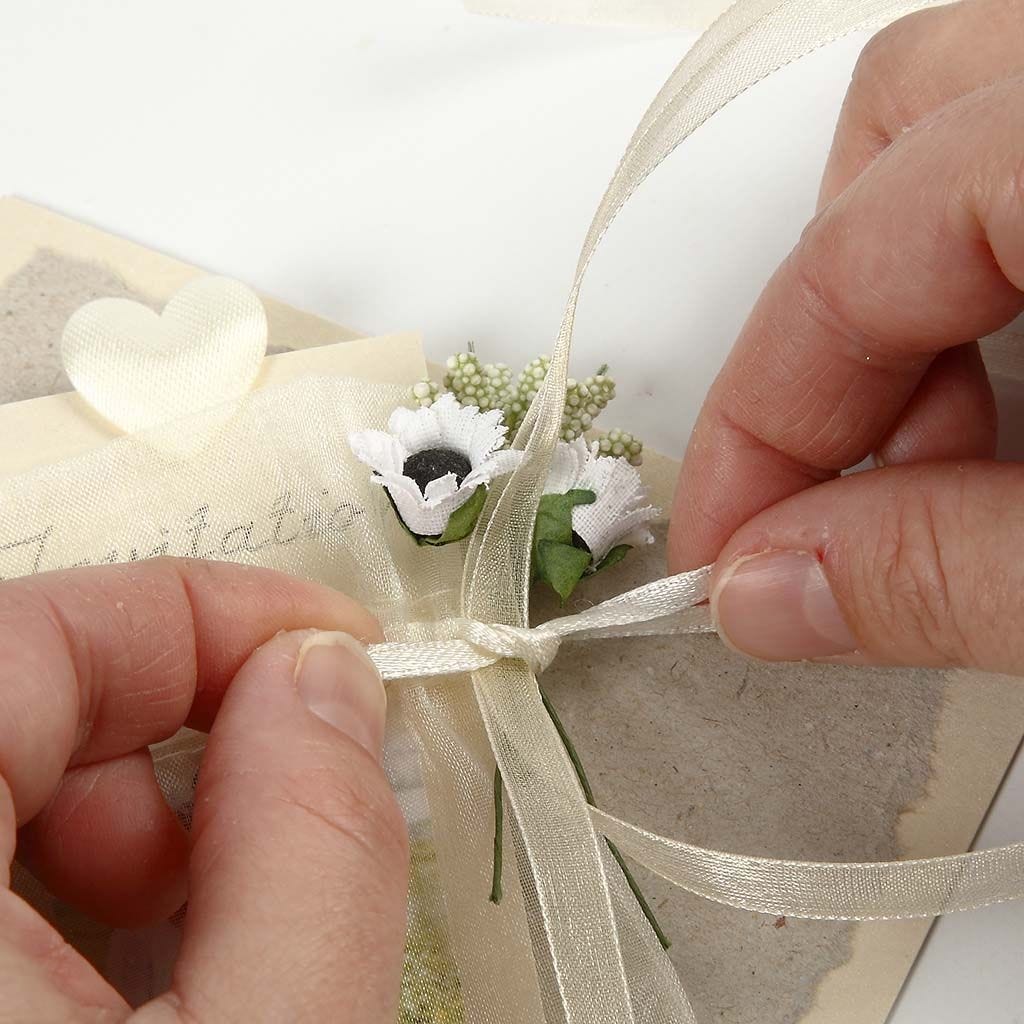 5.
Tie flowers and organza ribbon onto the ribbon of the organza bag.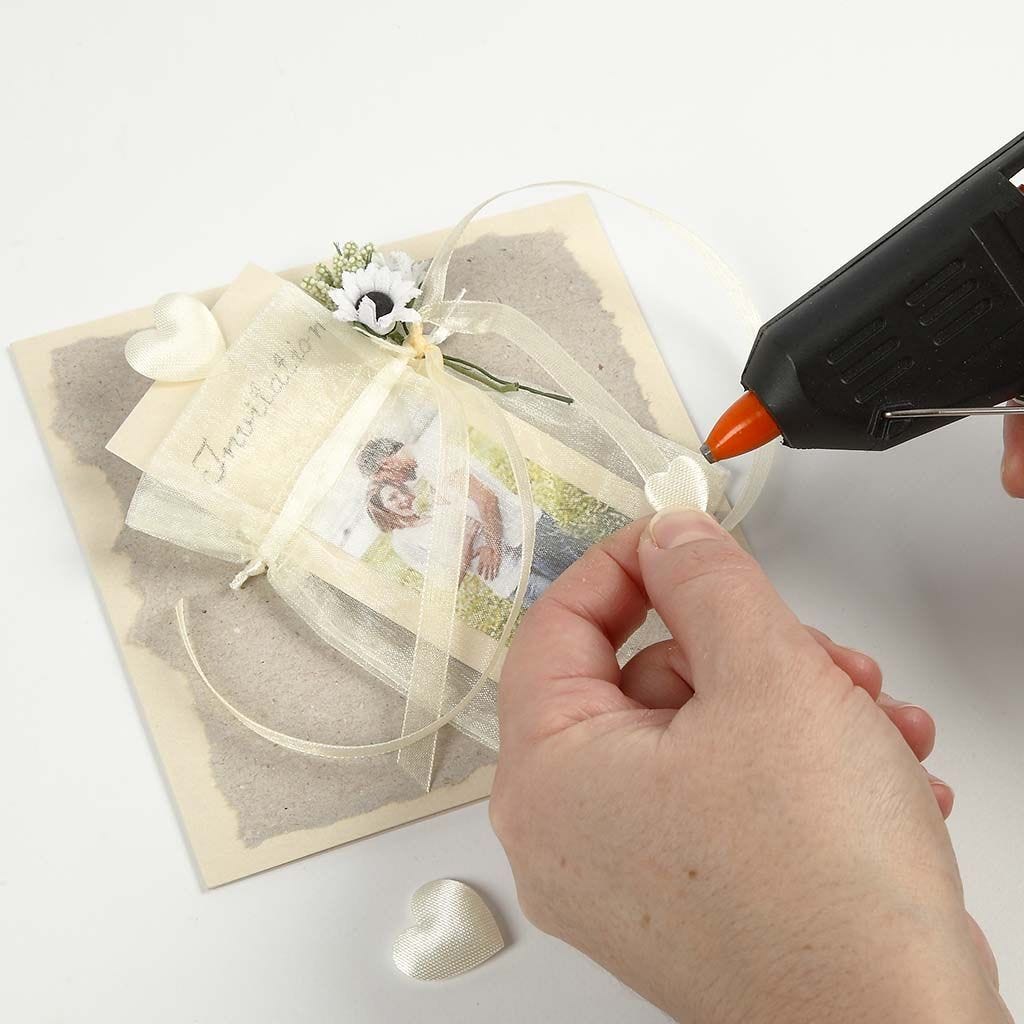 6.
Glue satin hearts onto the ribbons.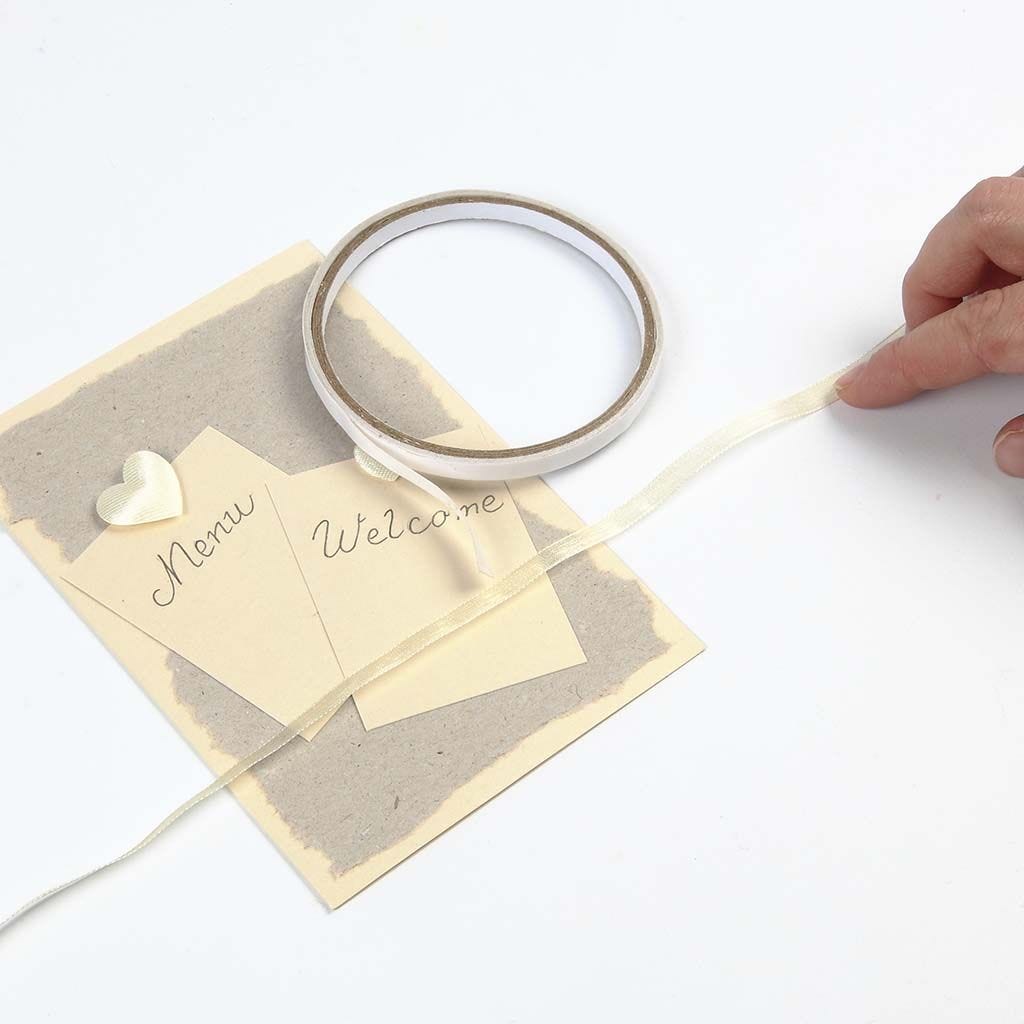 7.
For the menu cards, attach the organza ribbon onto the front of the card.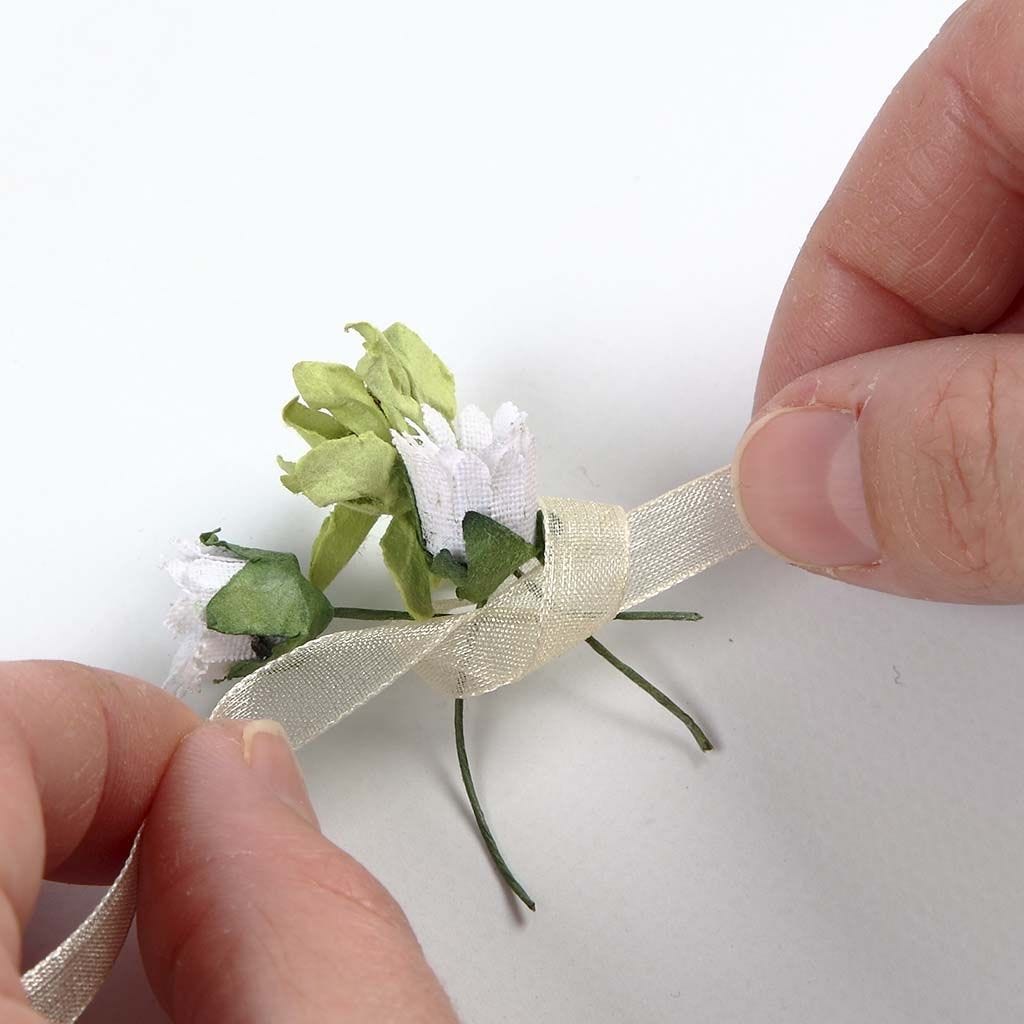 8.
Tie the flowers together with a piece of organza ribbon …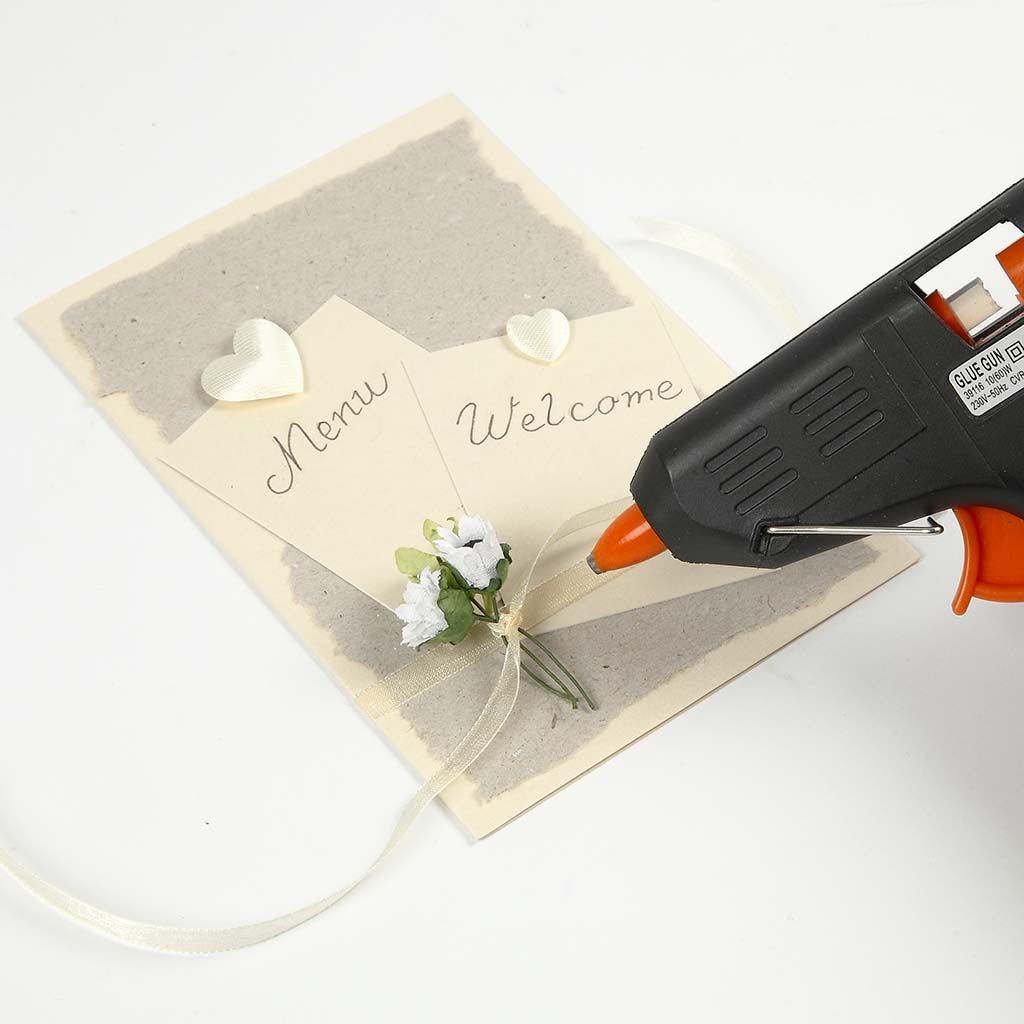 9.
Glue the bouquet onto the card.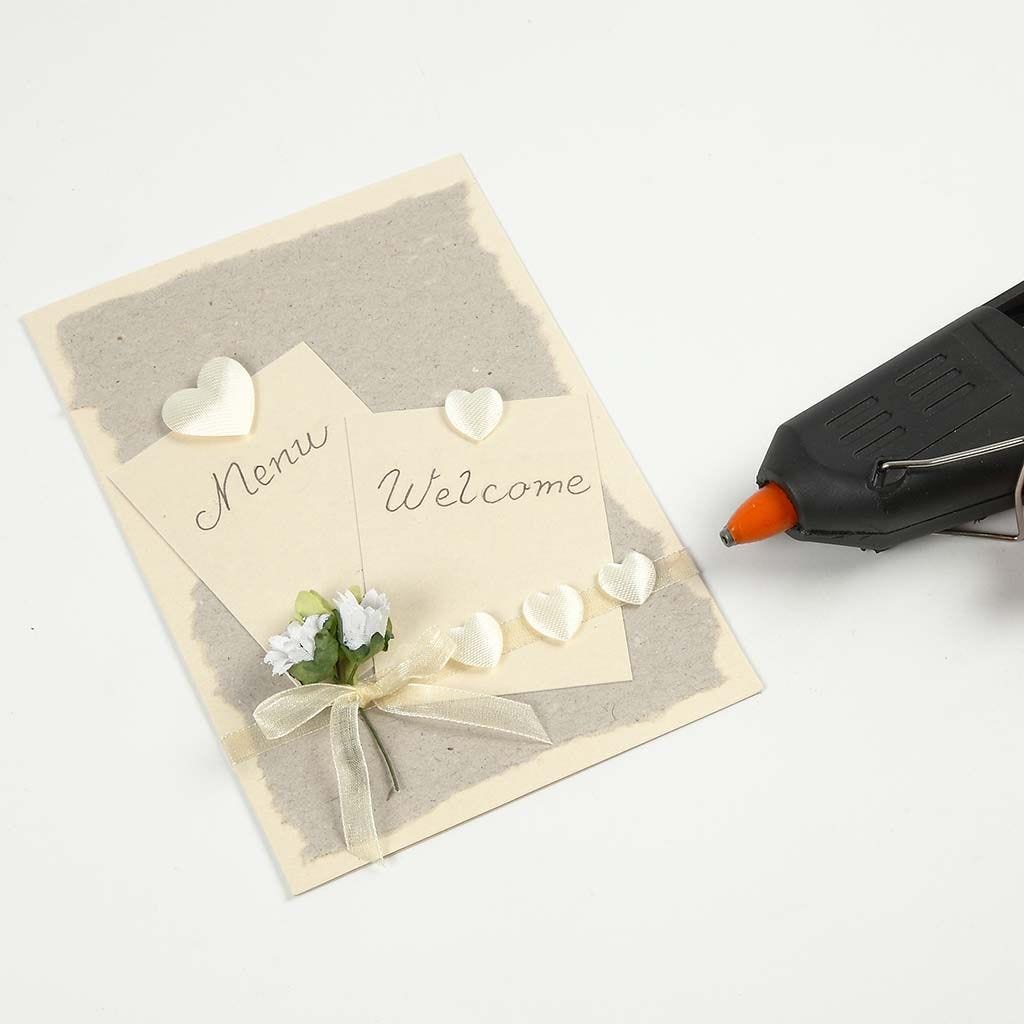 10.
Glue satin hearts onto a piece of organza ribbon.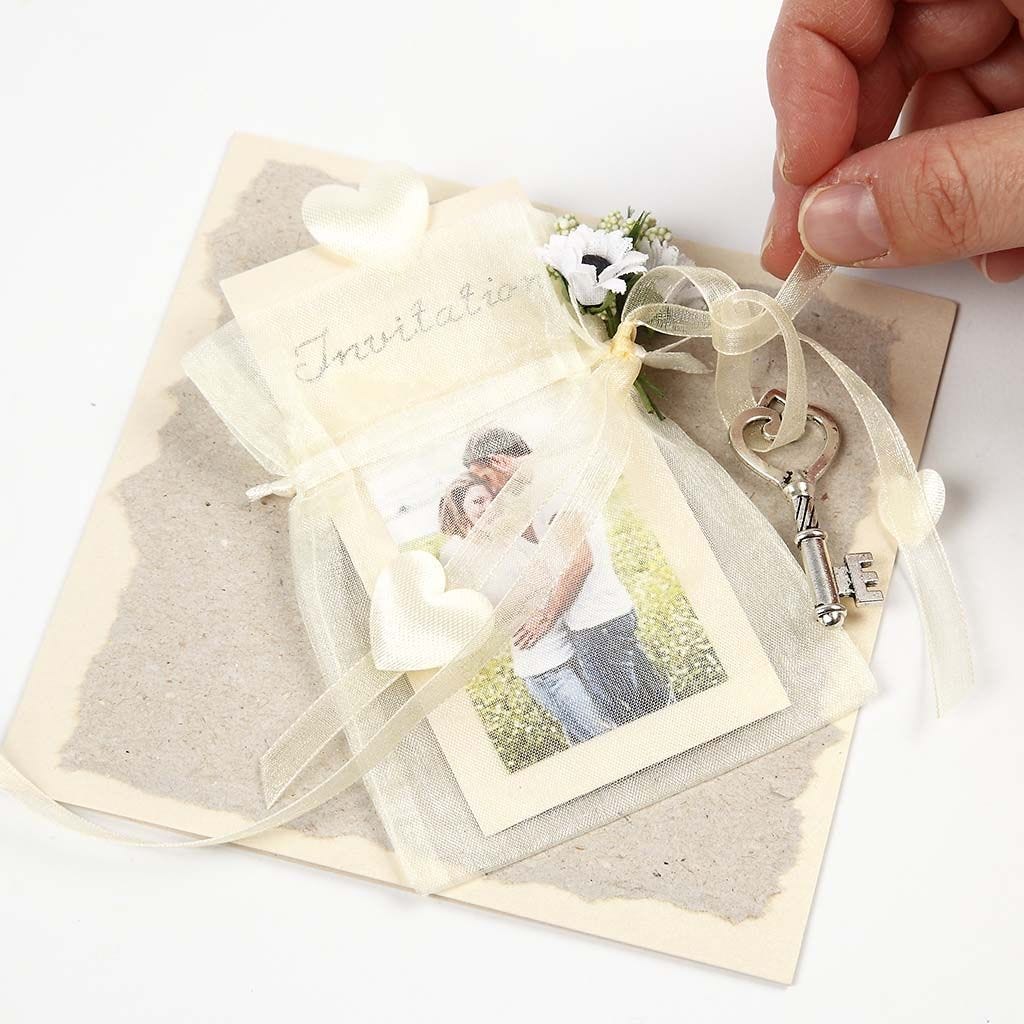 11.
Tie a key onto the organza ribbon on the wedding invitation.
Copyright © 2013-present Magento, Inc. All rights reserved.