Romantic Cards – Life's Celebrations
Romantic Cards – Life's Celebrations
Flowery textured pearlescent paper is glued onto the card as a pocket for a sign. Punched out flowers are attached with 3D foam pads. The card is decorated with organza ribbon and adhesive rhinestone half-pearls.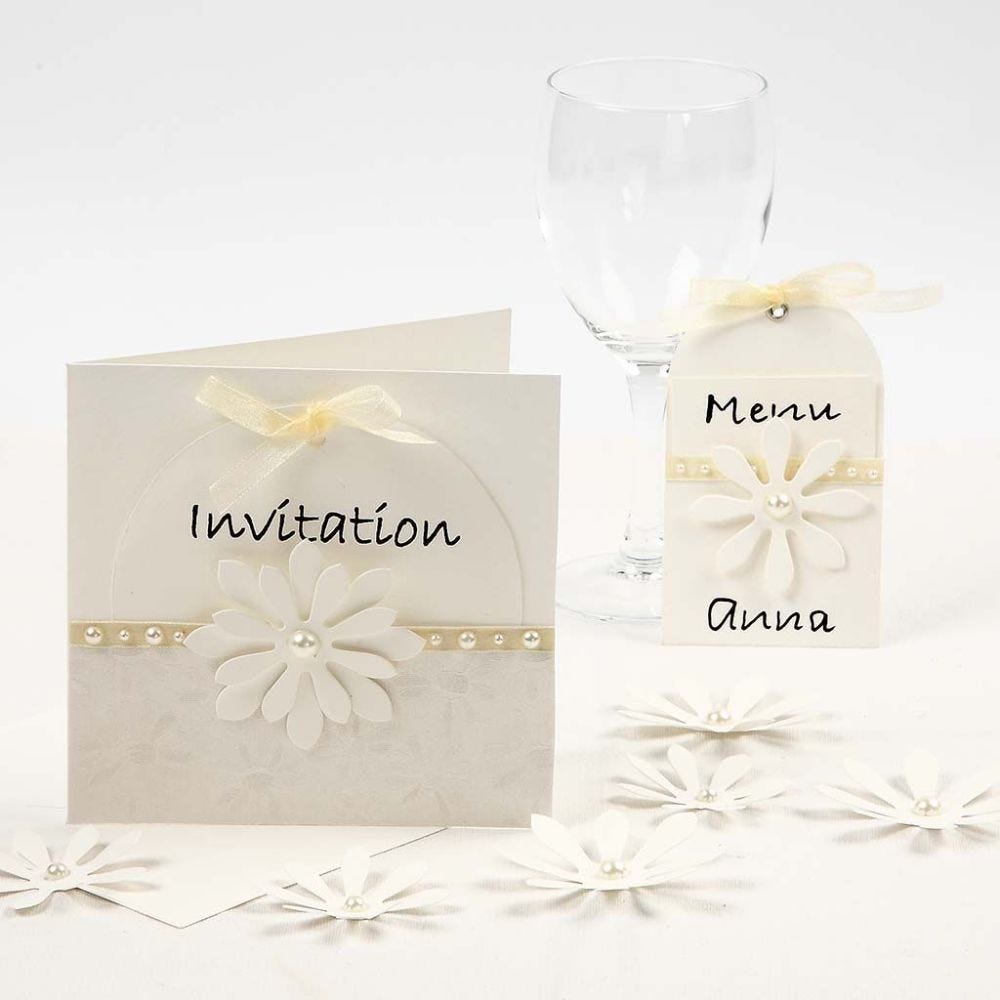 How to do it
1.
Cut a piece of flowery textured pearlescent paper in the same width as the card x approx. 6cm. Attach organza ribbon onto the top edge of this piece of paper using double-sided adhesive tape.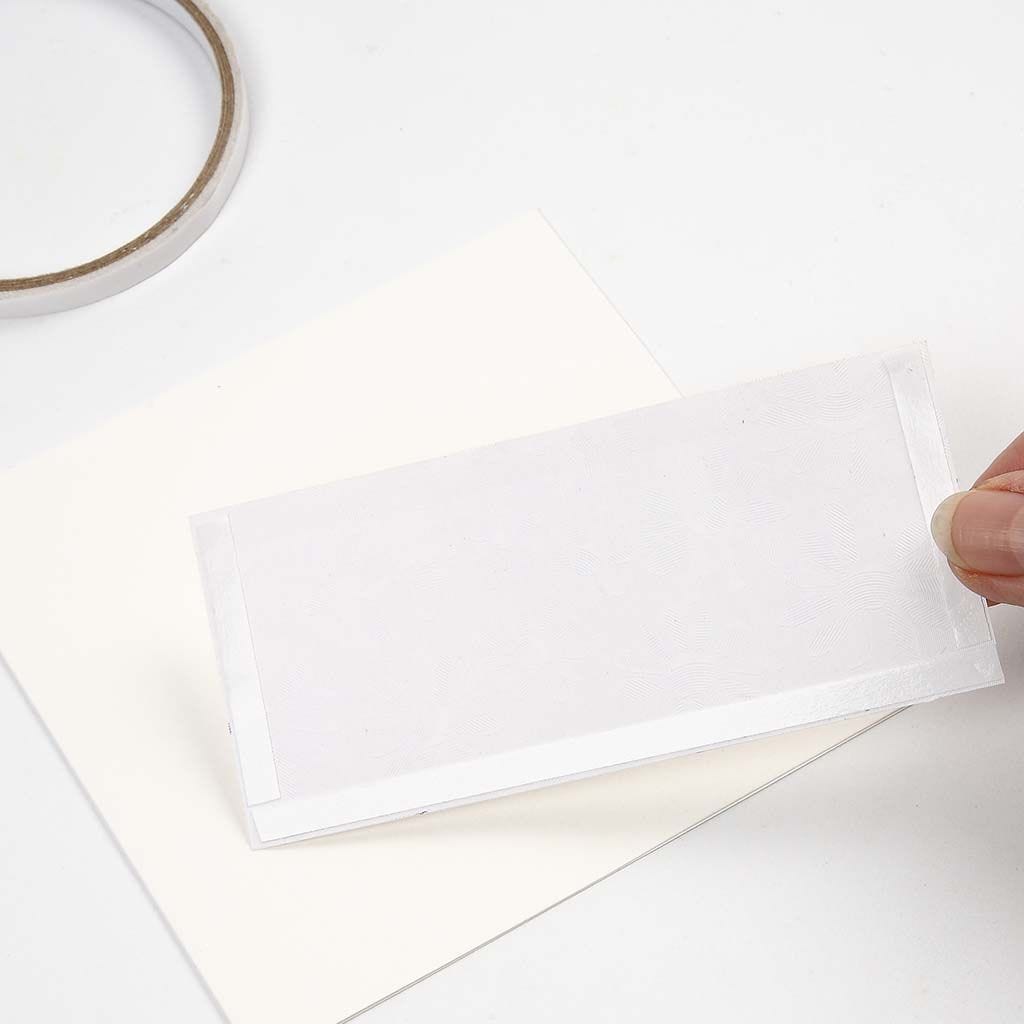 2.
Stick this piece of paper onto the card using double-sided adhesive tape. Only attach the tape onto the bottom edge of the card and on the sides.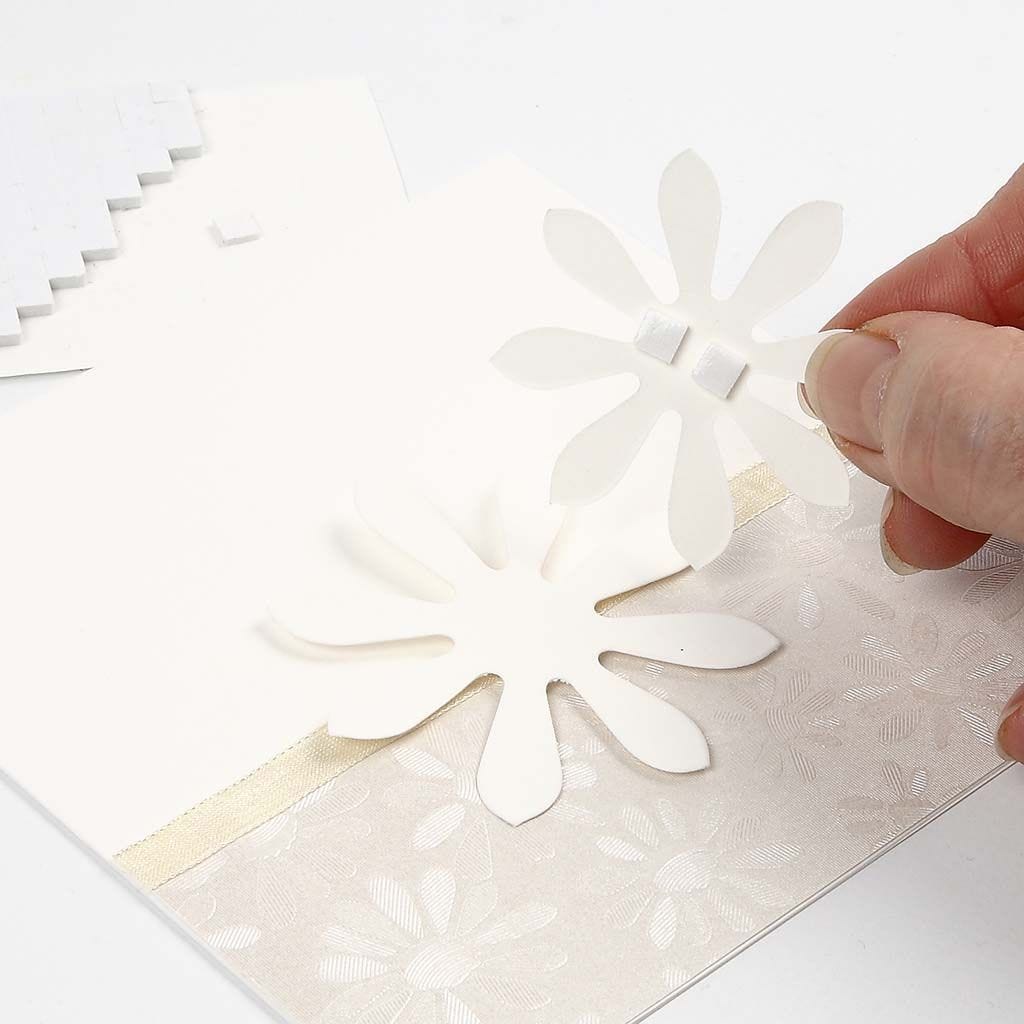 3.
Attach the punched out flowers with 3D foam pads.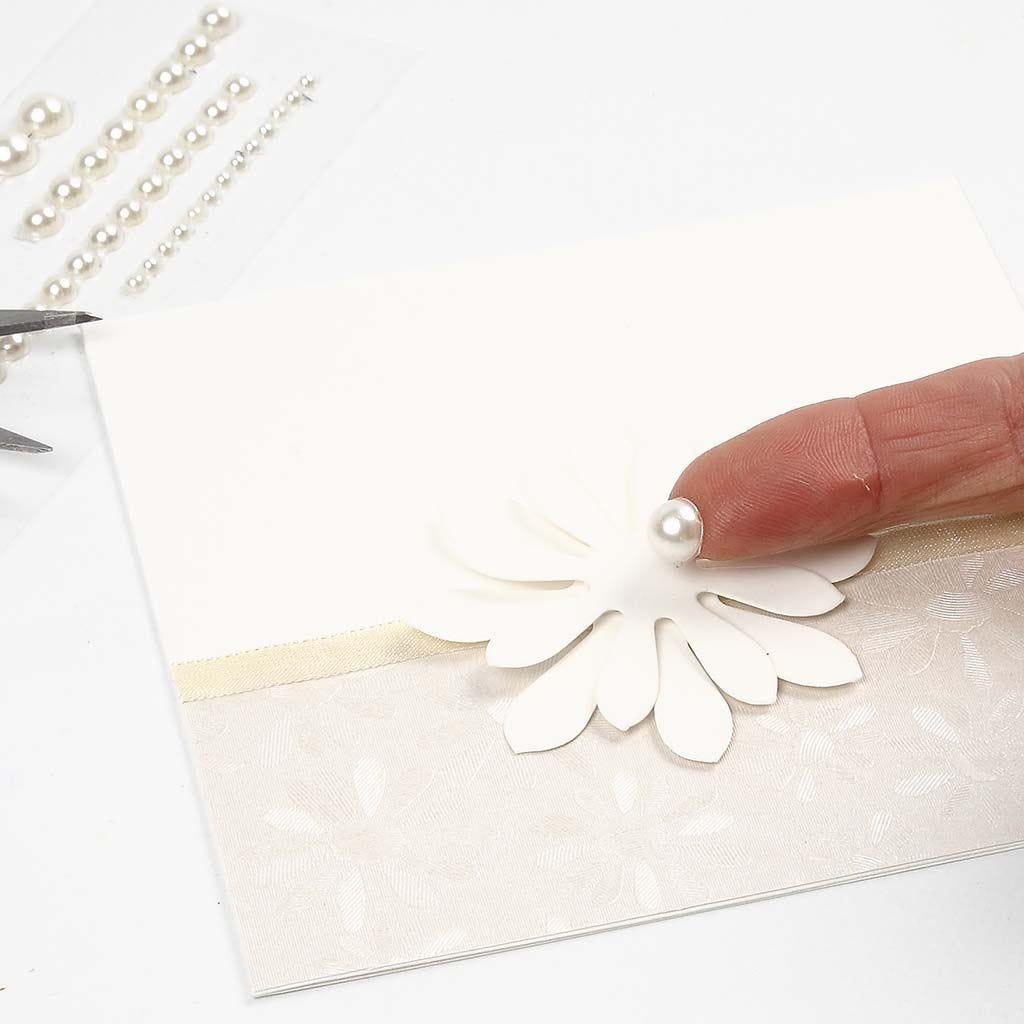 4.
Attach a large adhesive rhinestone half-pearl onto the flower.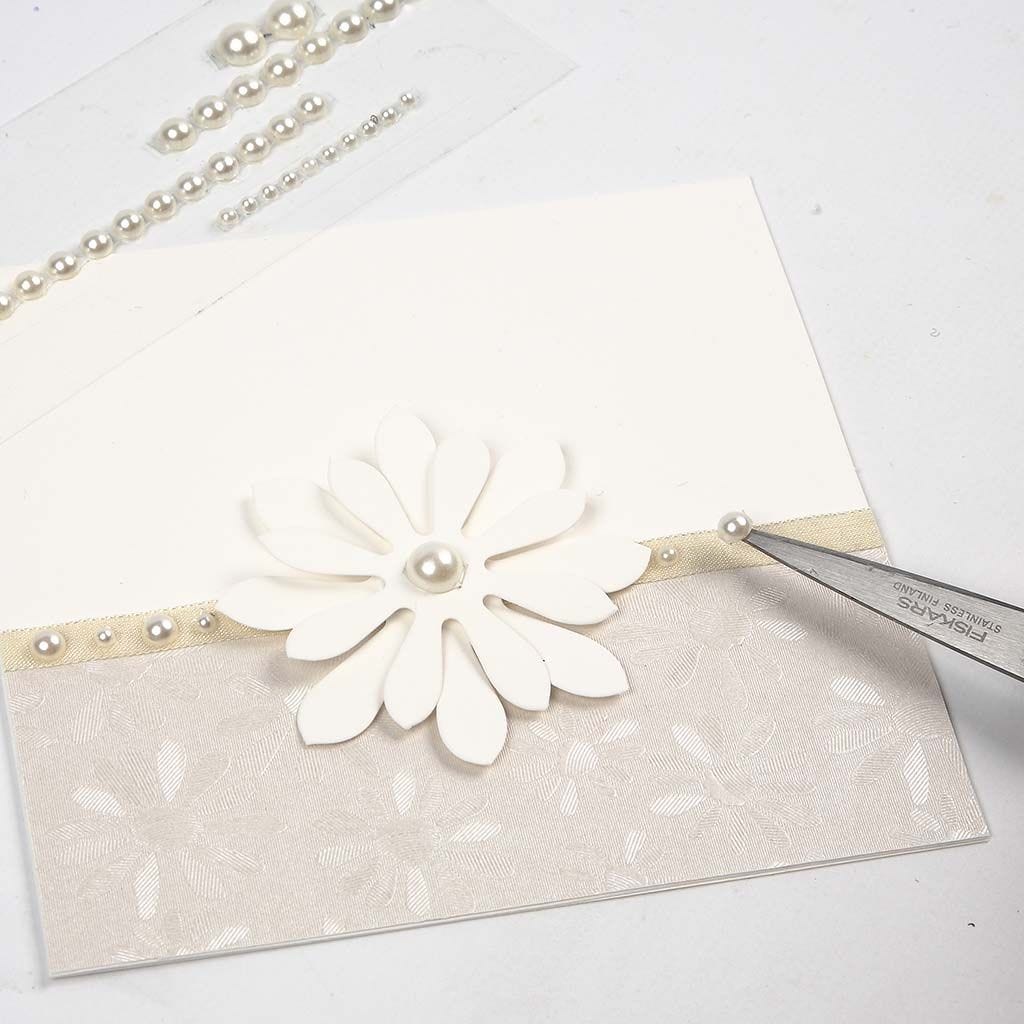 5.
Attach two different sizes of adhesive rhinestone half-pearls alternately onto the ribbon.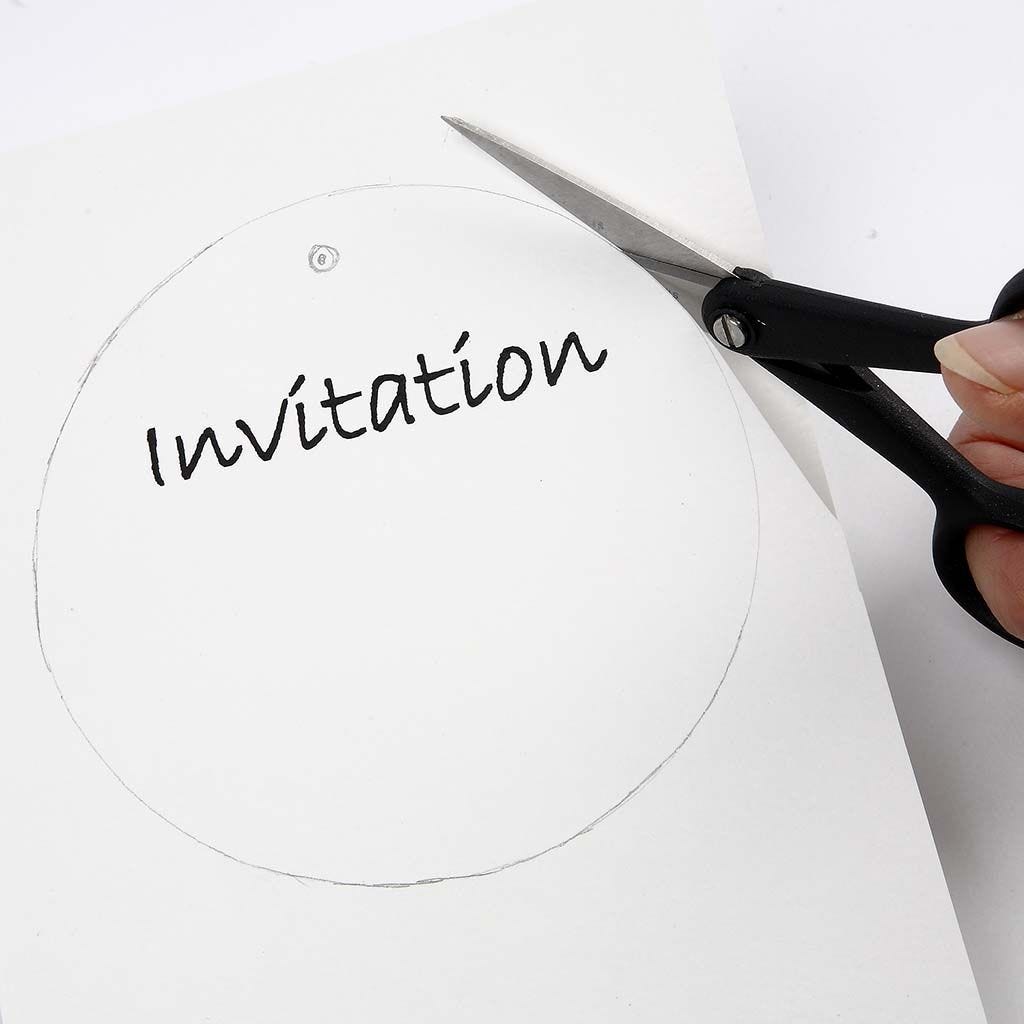 6.
Write or print out text onto a piece of off-white card and cut out.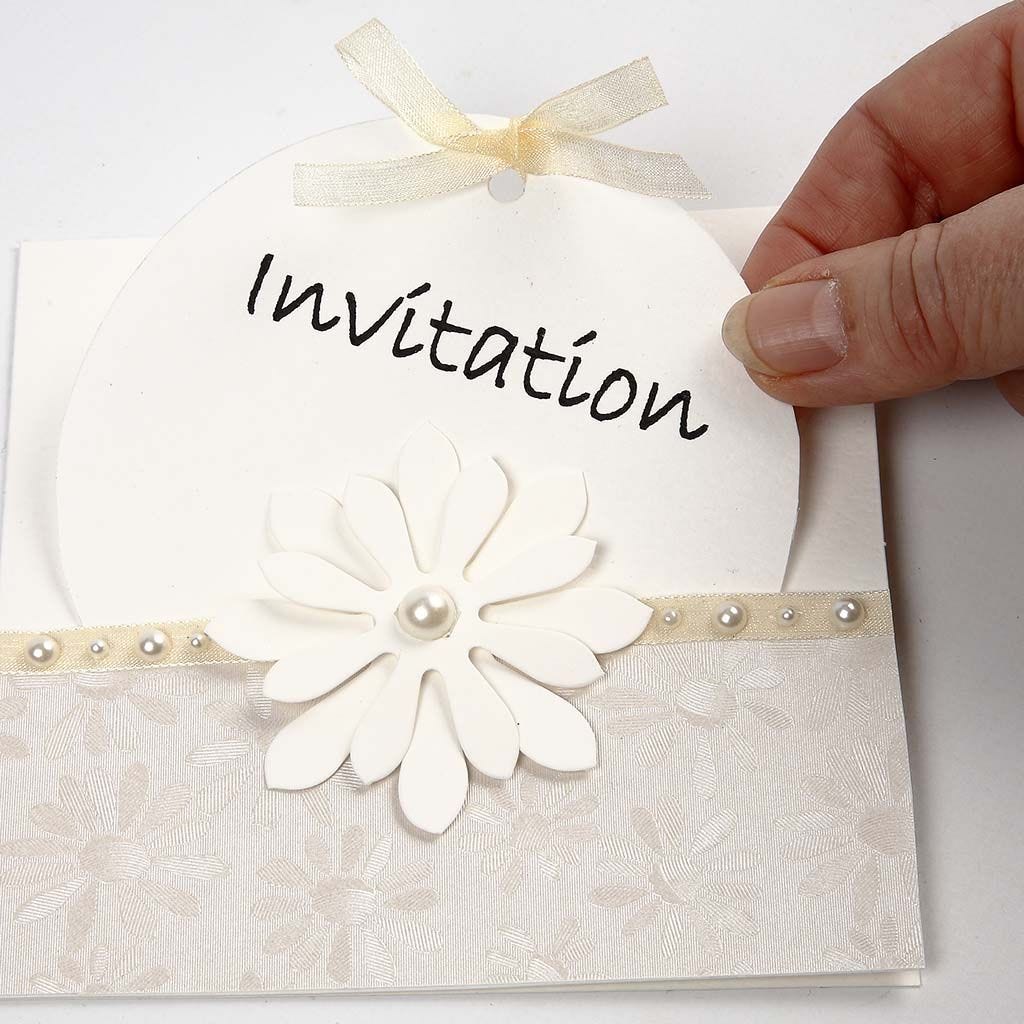 7.
Punch a hole and tie a bow with organza ribbon.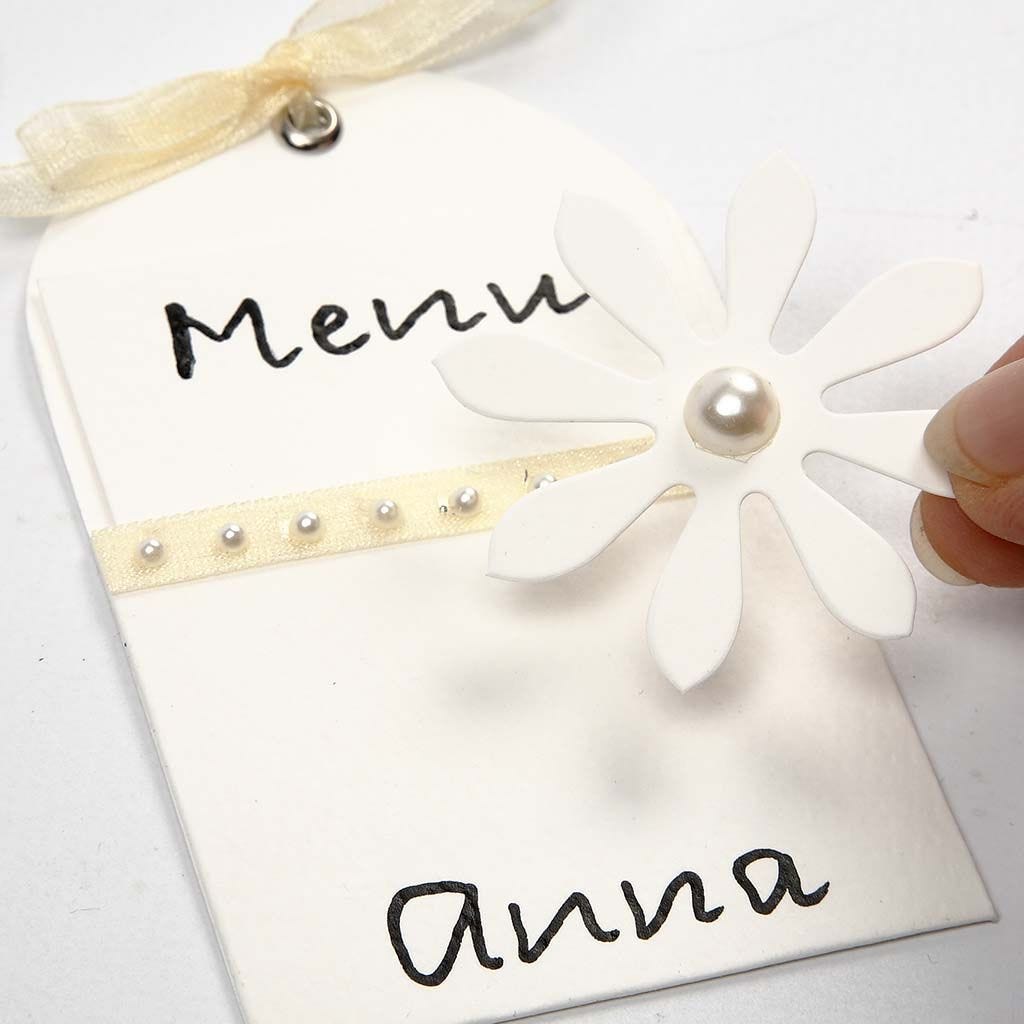 8.
To and from cards are used for menu and place cards. Decorate following the same procedure.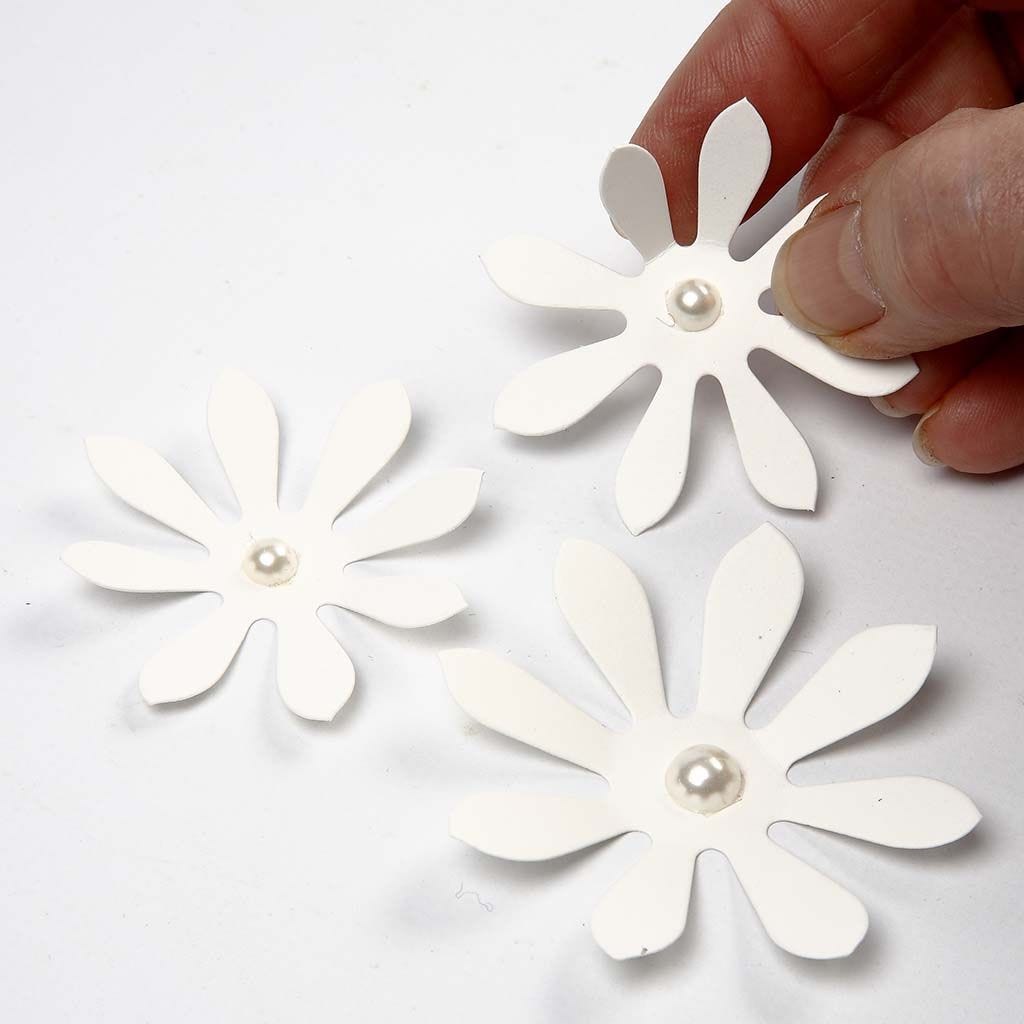 9.
Decorate flowers for table decoration with adhesive rhinestone half-pearls and bend the petals slightly upwards.
Copyright © 2013-present Magento, Inc. All rights reserved.