Romance for the Celebration of the Year
This is a lovely set which can be used for a romantic celebration, whether it is a confirmation, a girly birthday party or something else completely. It is made in pink shades in Vivi Gade Design Paper which is also available in other beautiful pastel colours. Some of the parts are punched with a border punch, but first the text is written on the computer and printed onto the paper. The cards are decorated in a romantic style with punched out flowers and matching ribbons from the Vivi Gade series.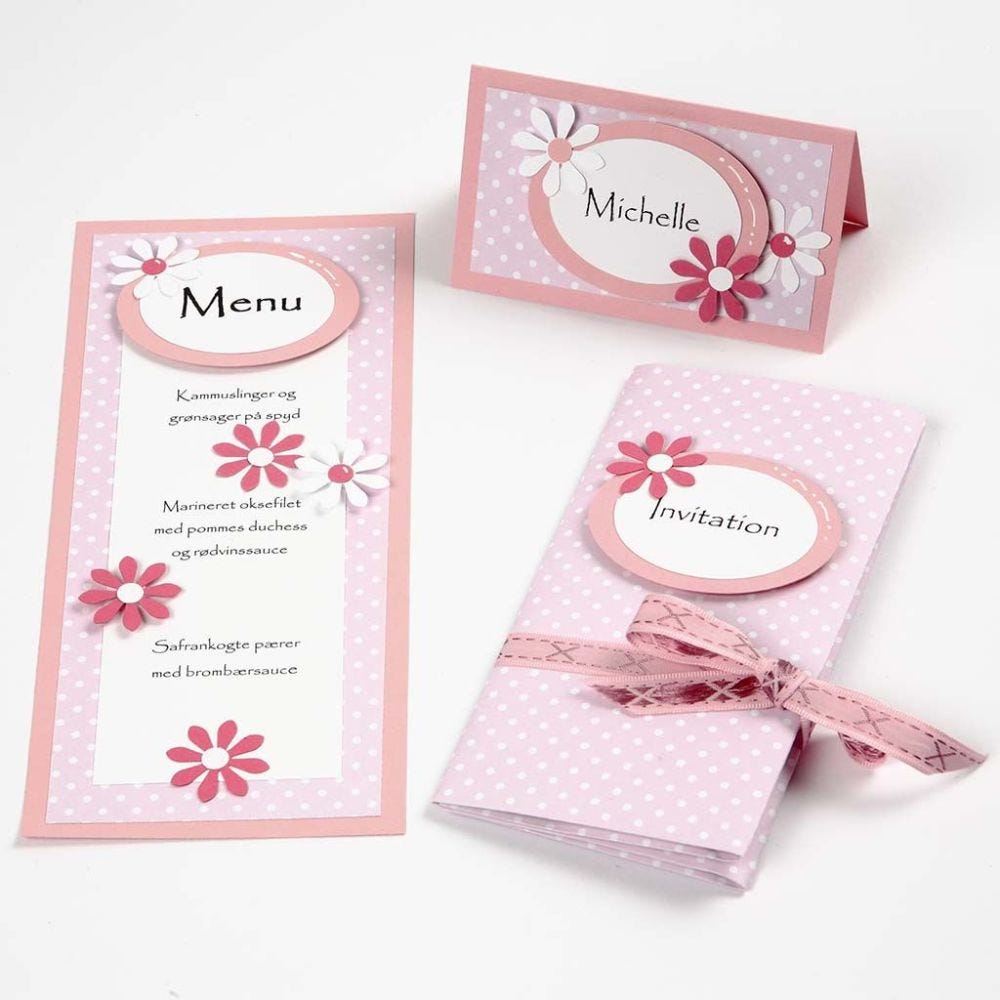 How to do it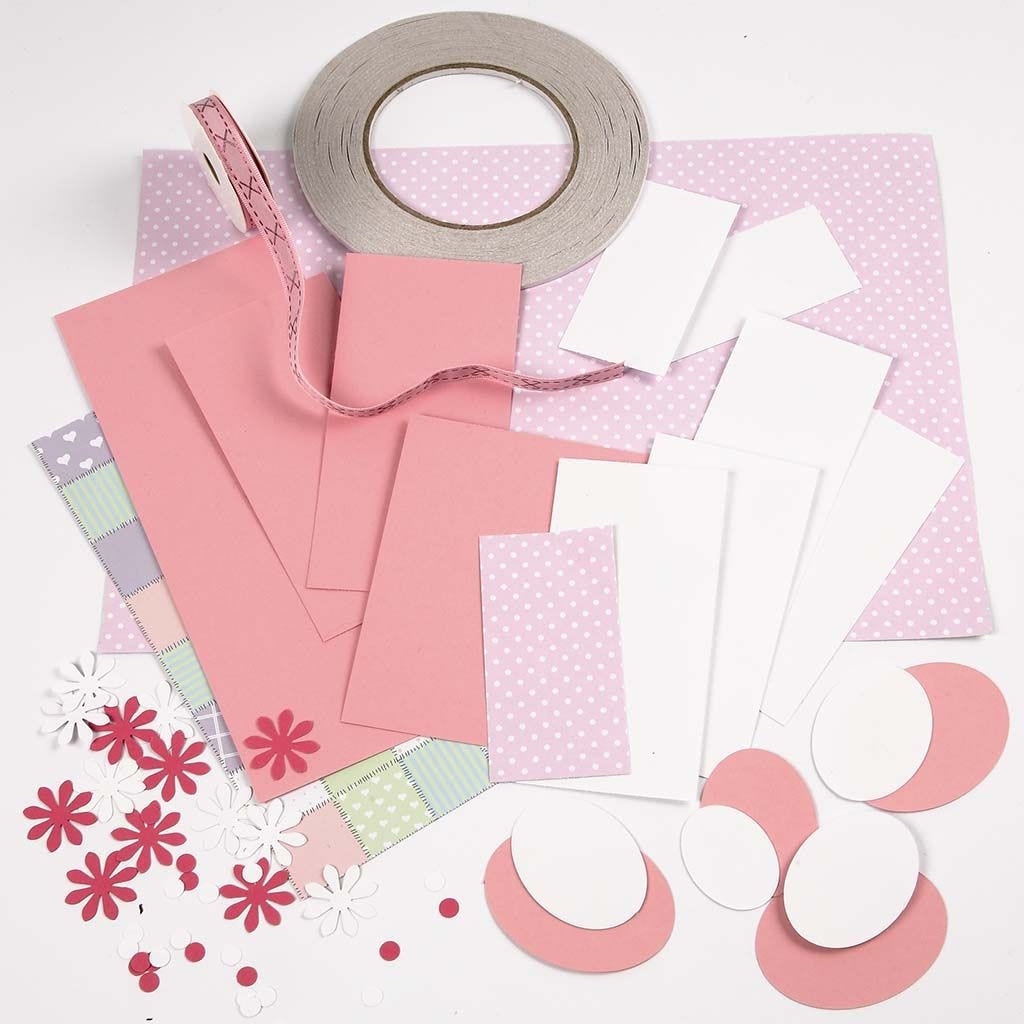 1
Invitations: Cut a piece of Vivi Gade paper measuring 30 x 21cm. Then cut out all the other parts. White: 30 x 2cm - punch the border in this piece of paper. White with text: two pieces of paper measuring 12 x 6cm. Two ovals measuring 1.25 x 1.5" and one measuring 1.5 x 2". You may want to write the text on the computer before cutting. Two pink pieces of card measuring 13.5 x 6cm. Two ovals measuring 1.5 x 2" and one oval measuring 2 x 2.5". Two ovals measuring 1.5 x 2" and one measuring 2 x 2.5". Punch out a number of white and pink dots for the flowers.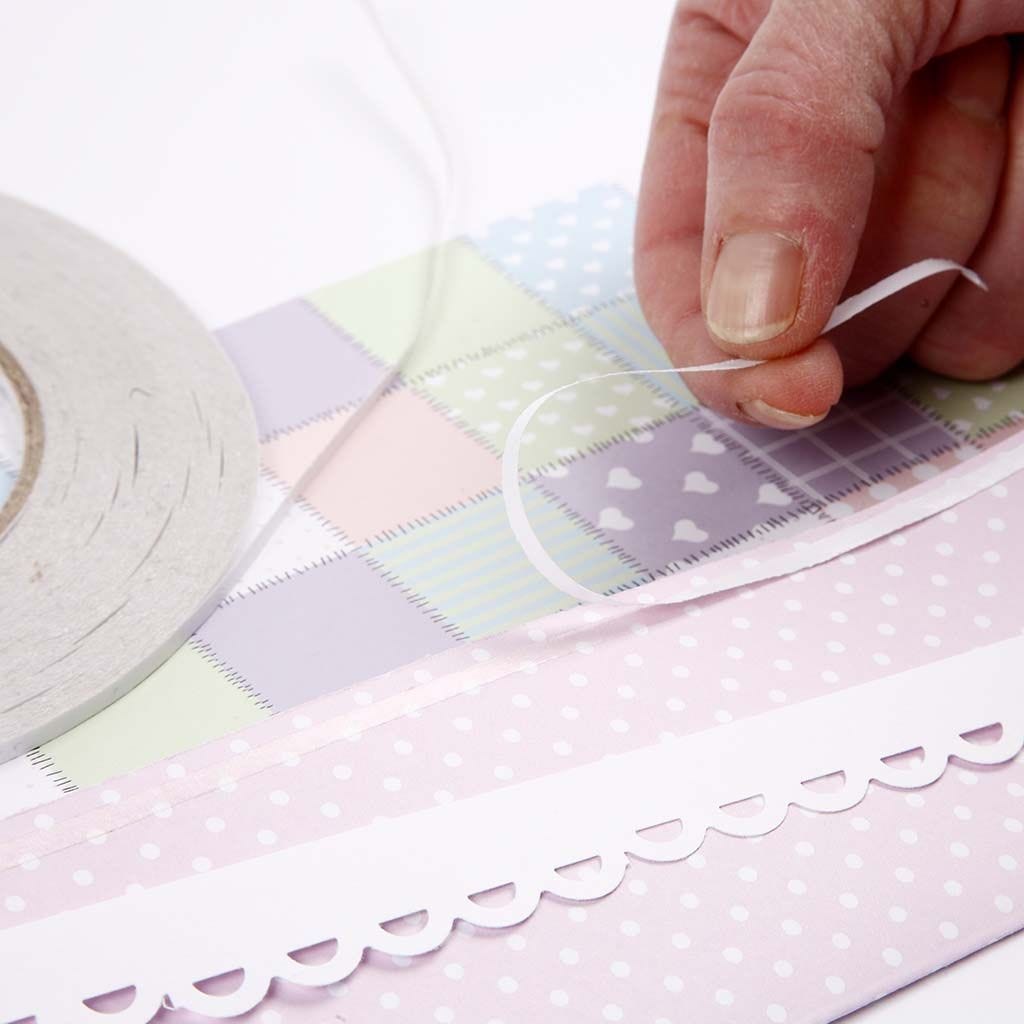 2
Fold the bottom 6cm on the patterned sheet, so it measures 30x15cm.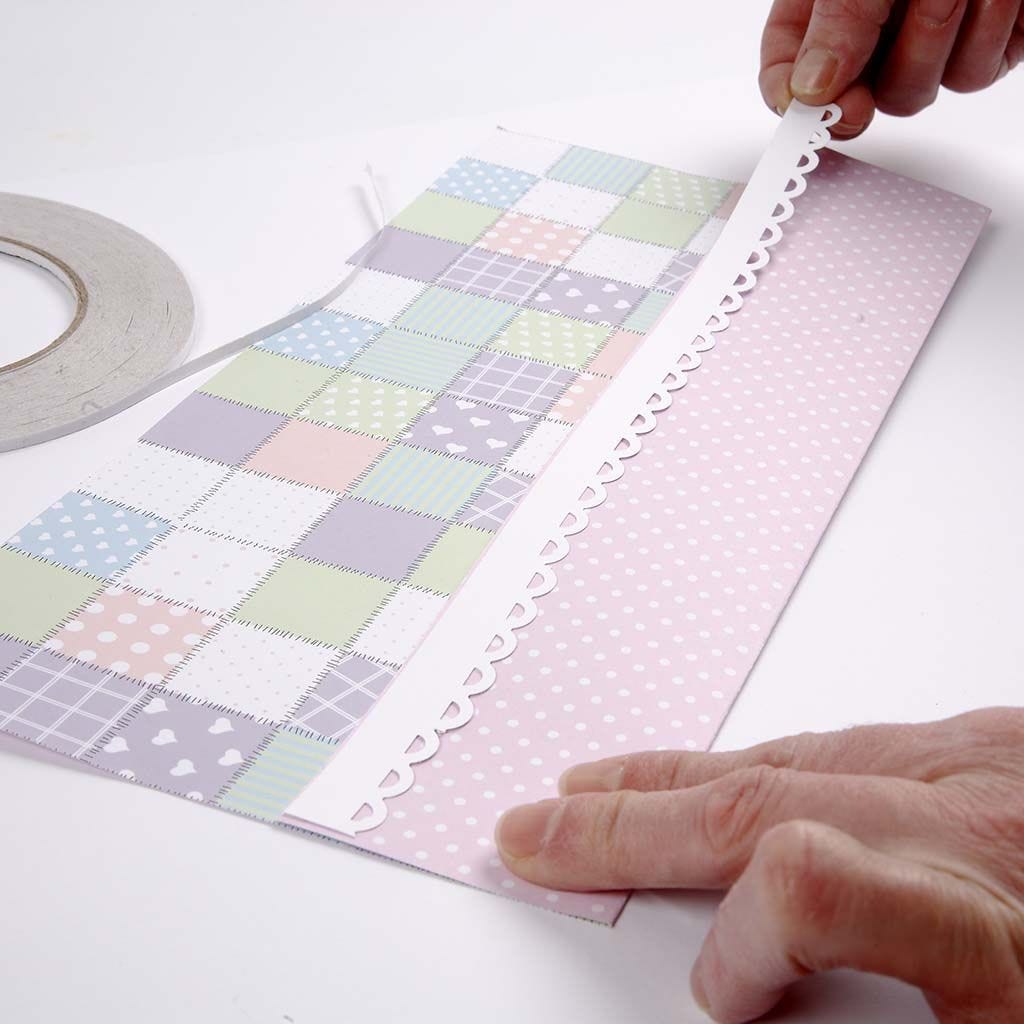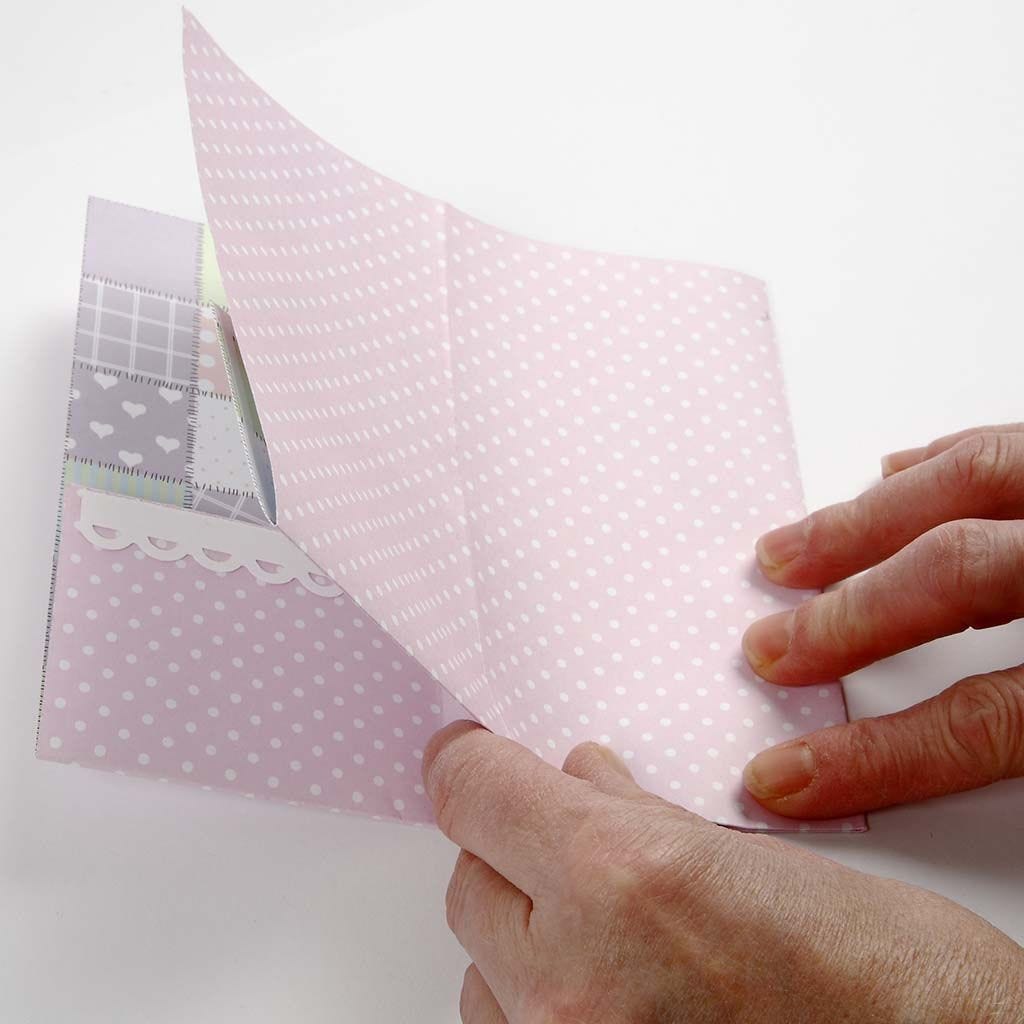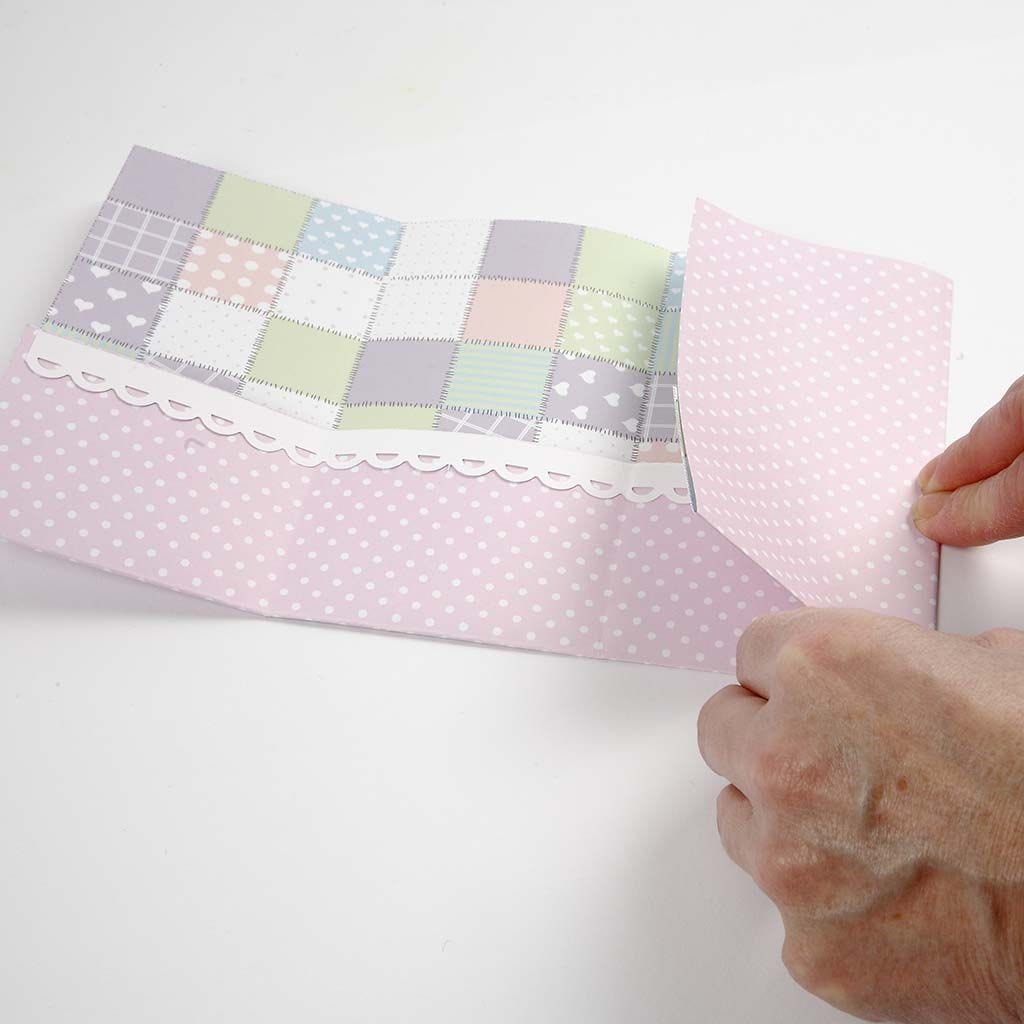 5
Fold inwards from each side.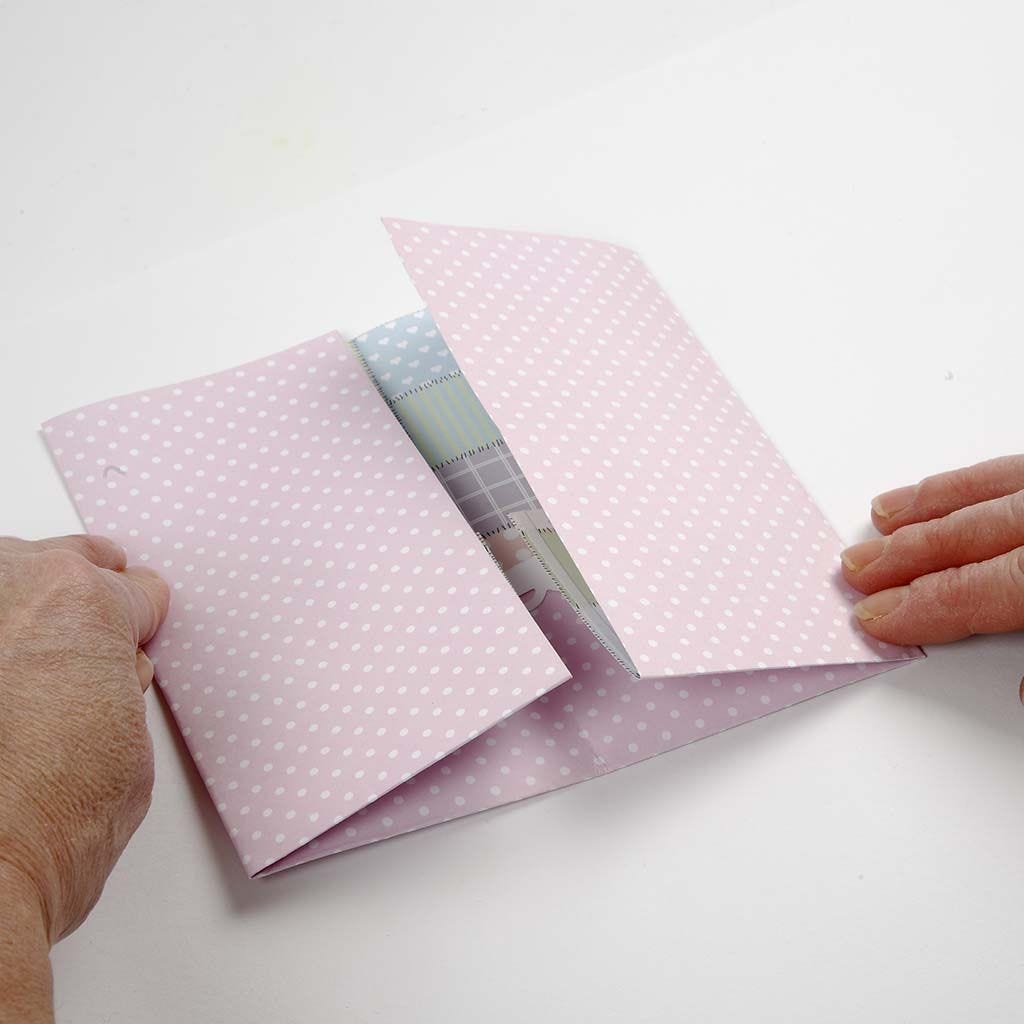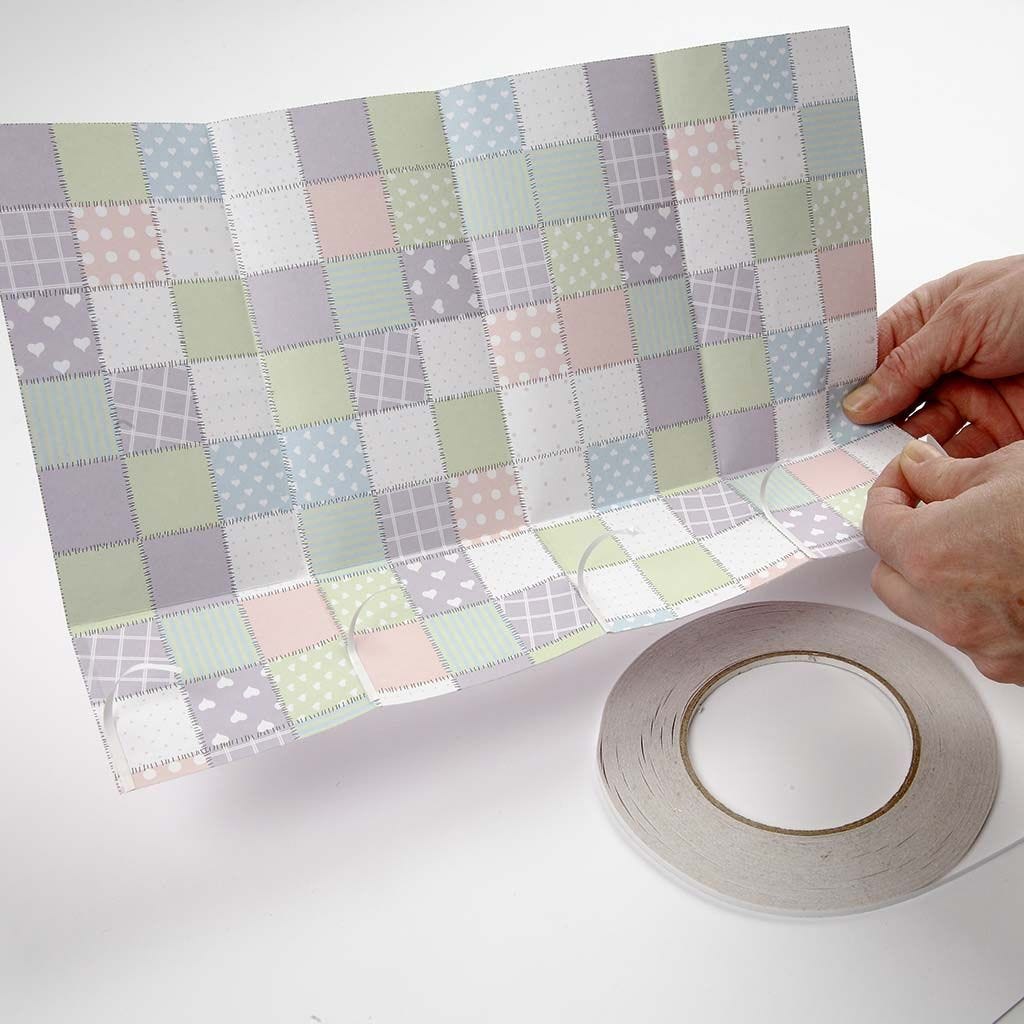 7
Fold it up again and put double-sided adhesive tape on the inside for "pockets". Attach the tape onto every fold.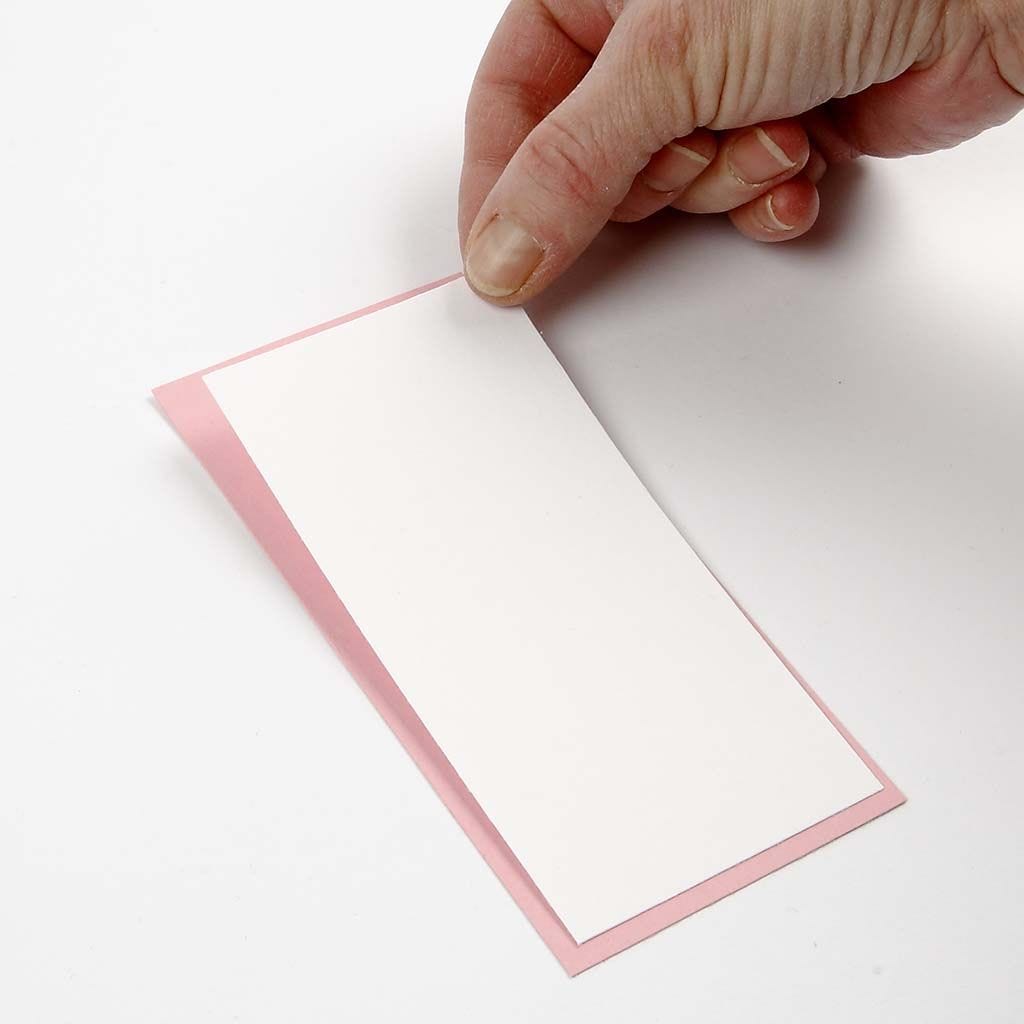 8
Make the small cards for the pockets. Glue the text and the ovals onto the small cards.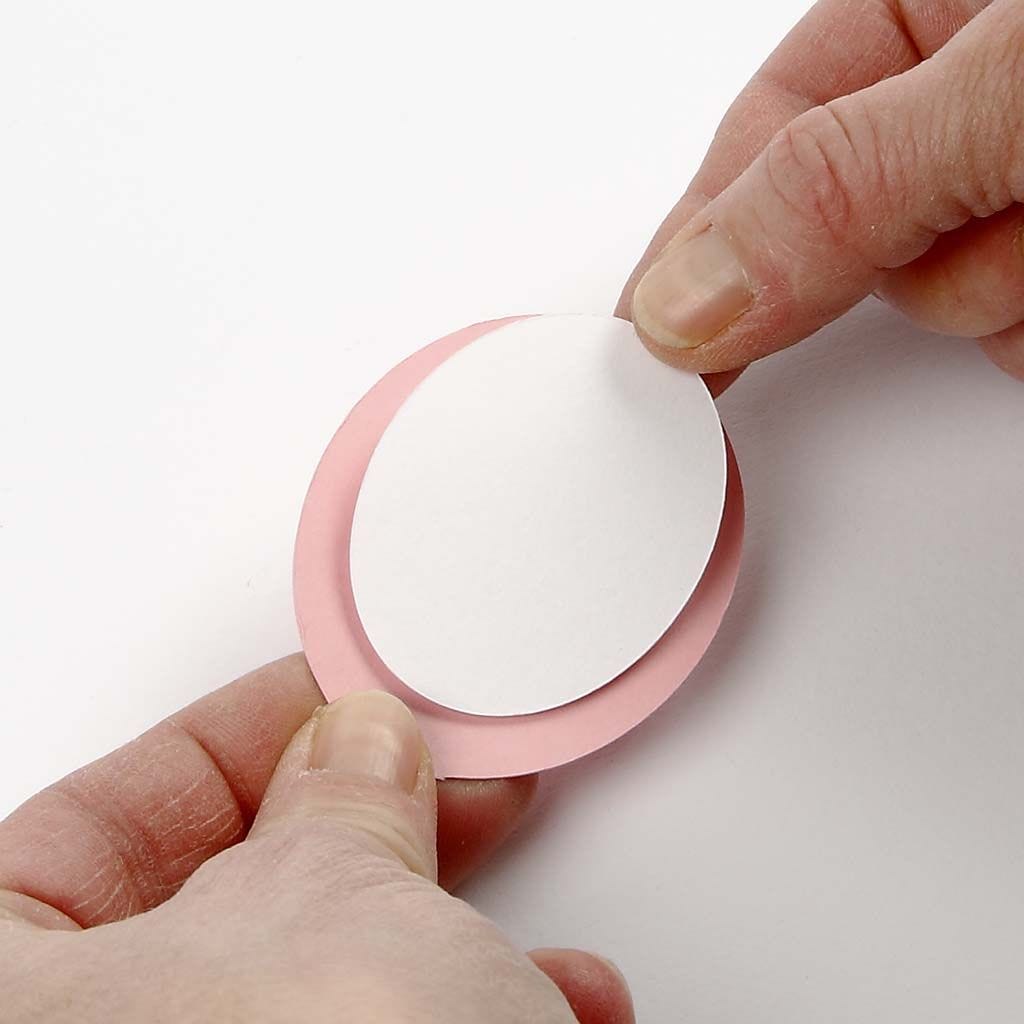 9
Glue the text and the ovals onto the small inner cards and decorate with flowers.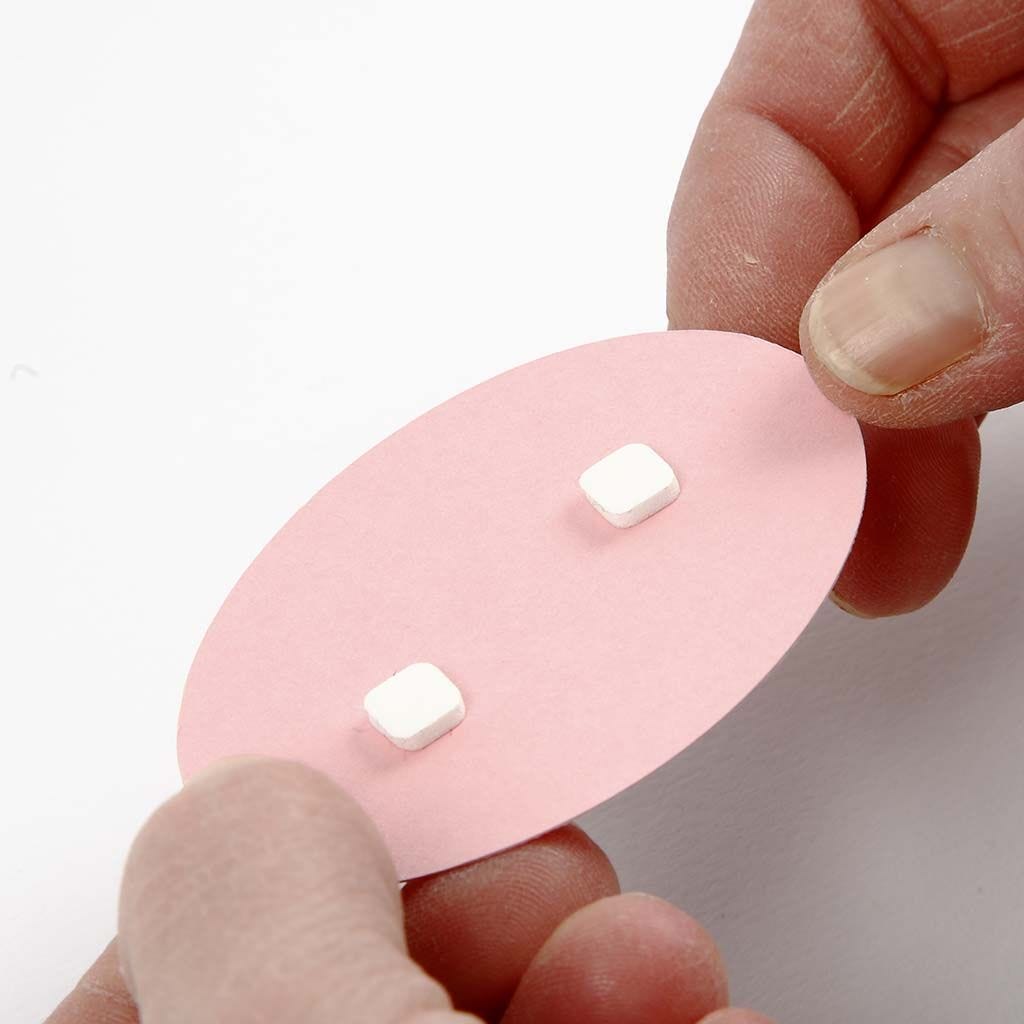 10
Put 3D foam pads onto the oval.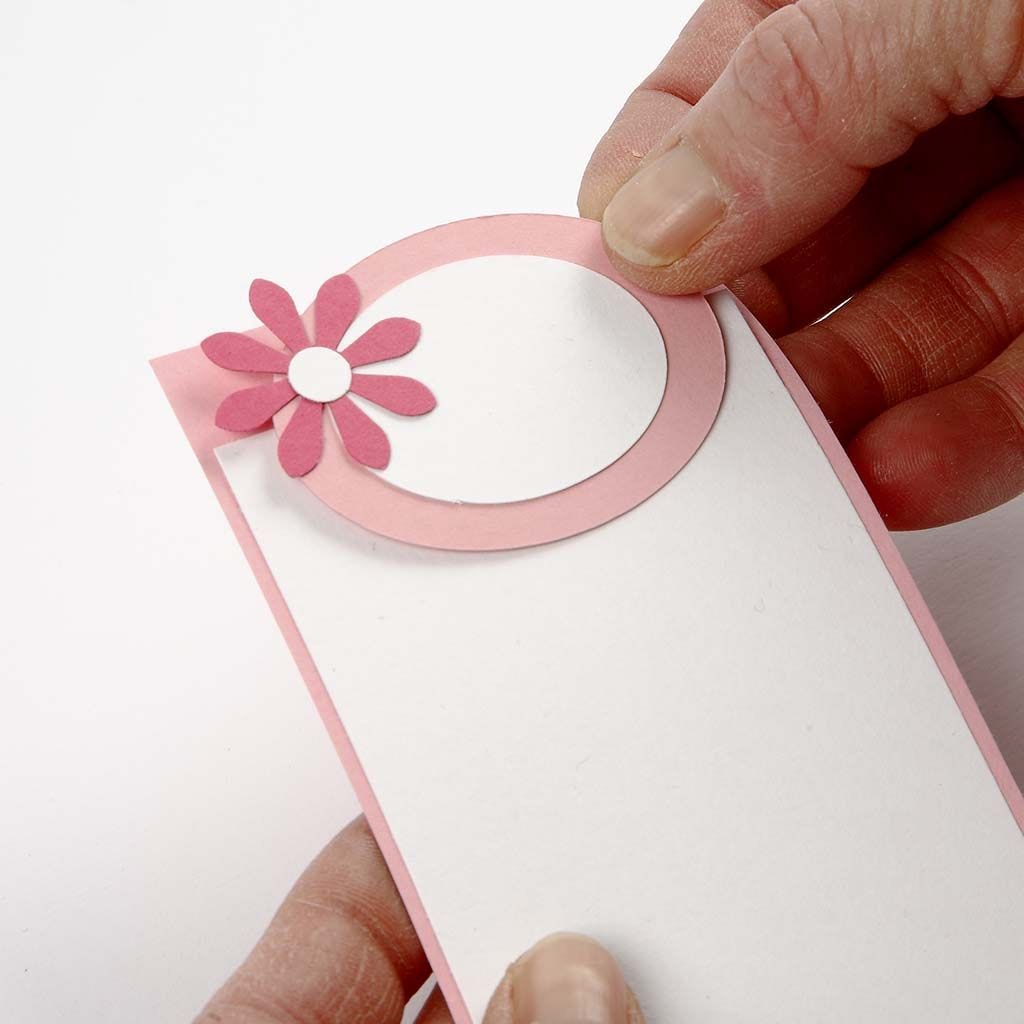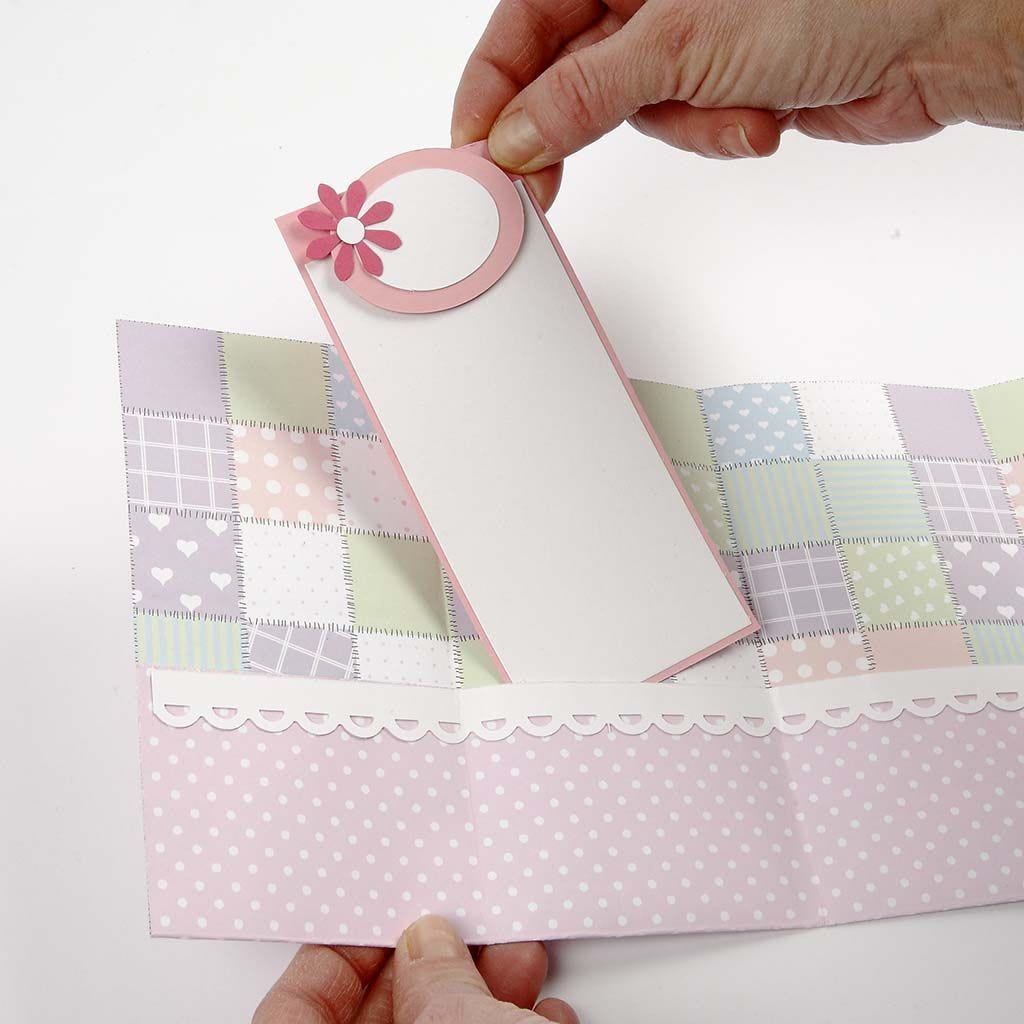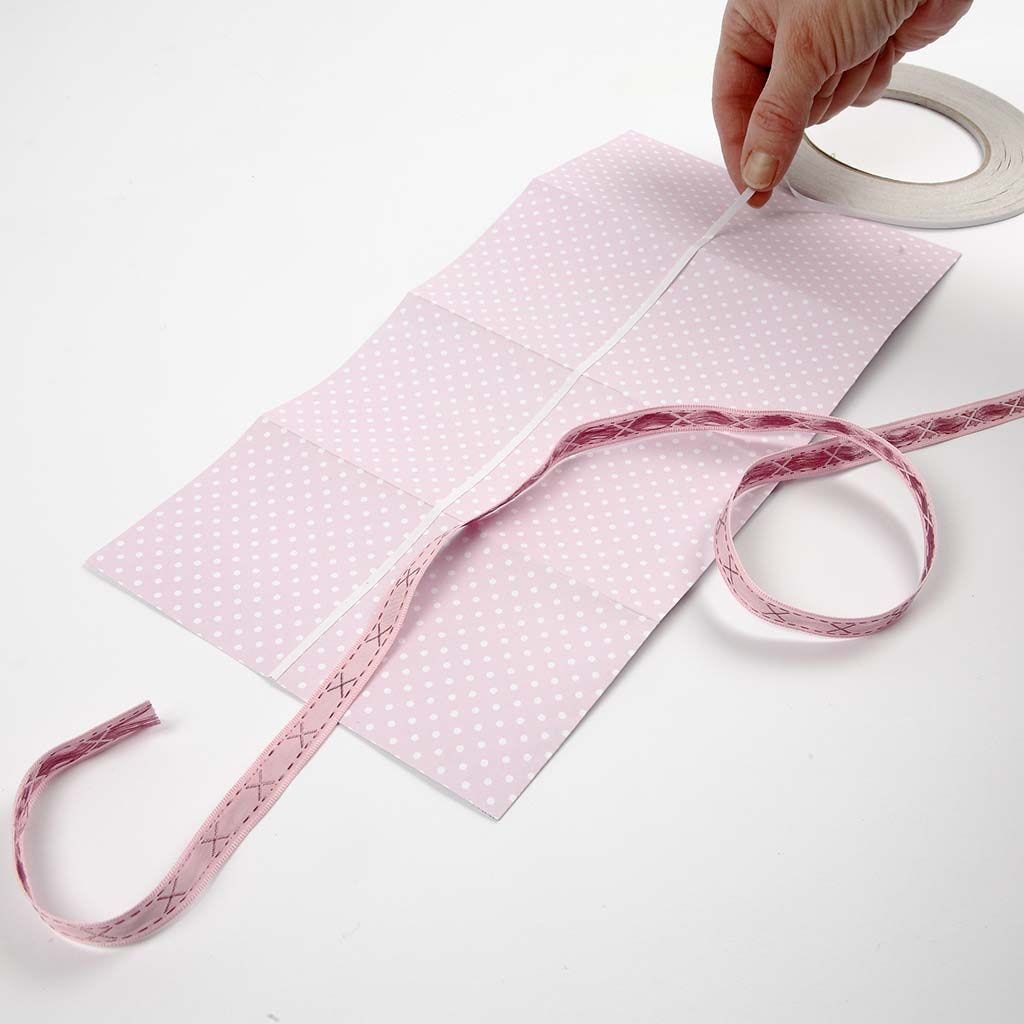 13
Cut a piece of ribbon - long enough to tie a bow on the front. Secure the ribbon with double-sided adhesive tape.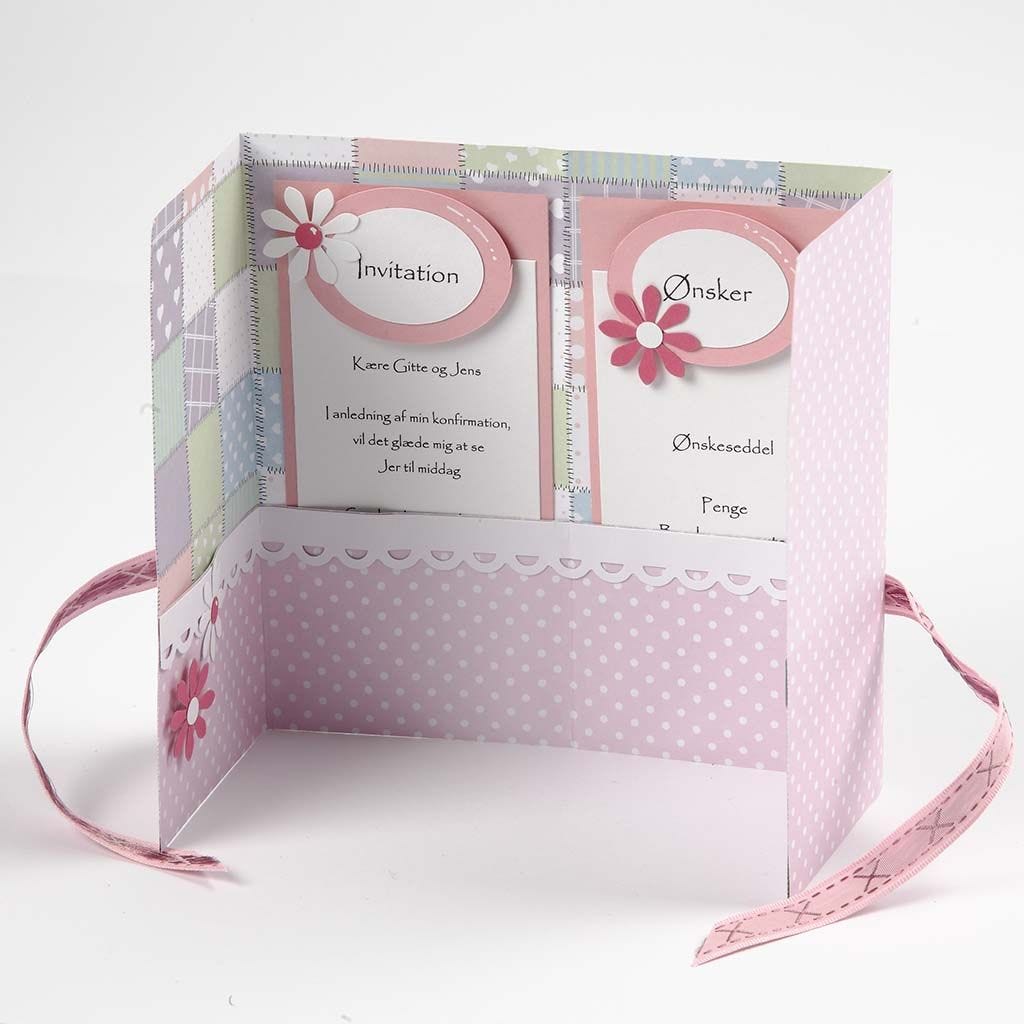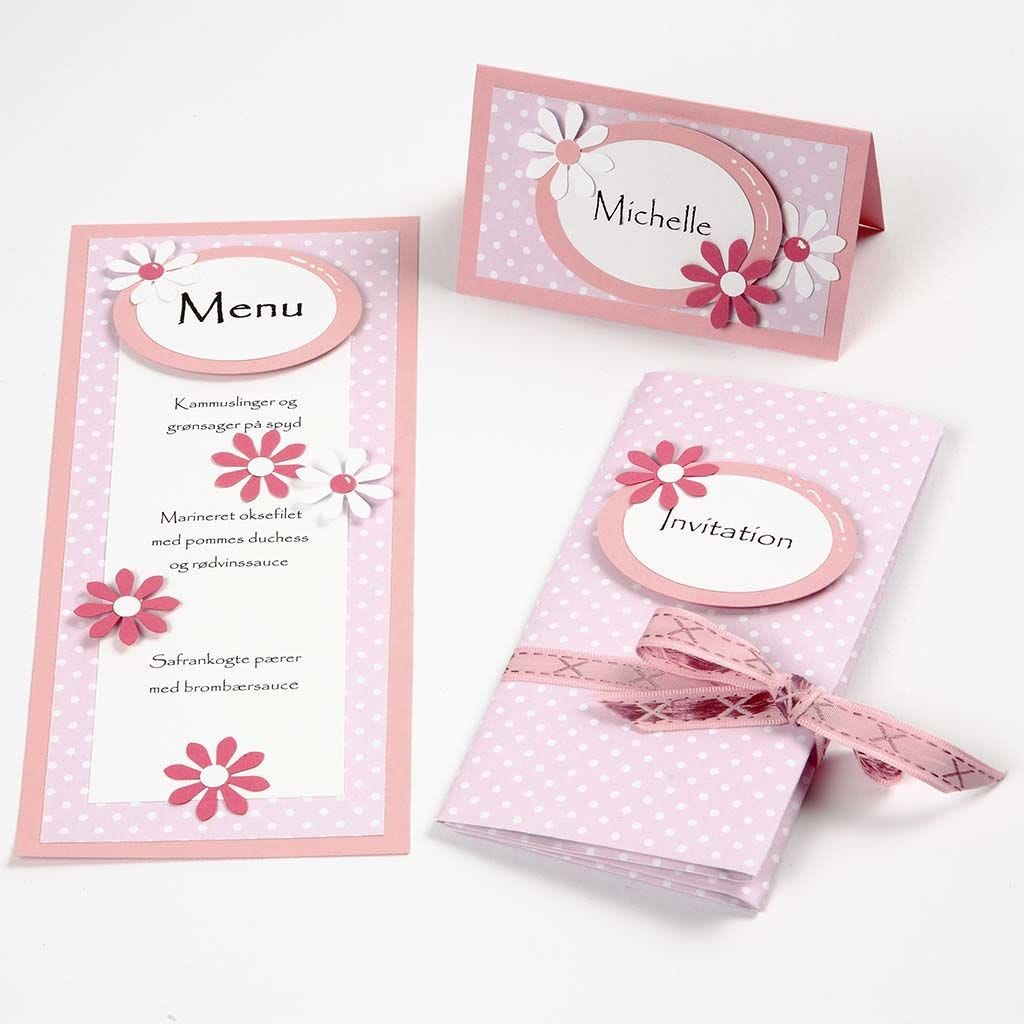 15
Fold the card together – tie the bow and glue the last oval which says "Invitation" onto the front. Finish with a small flower on the oval.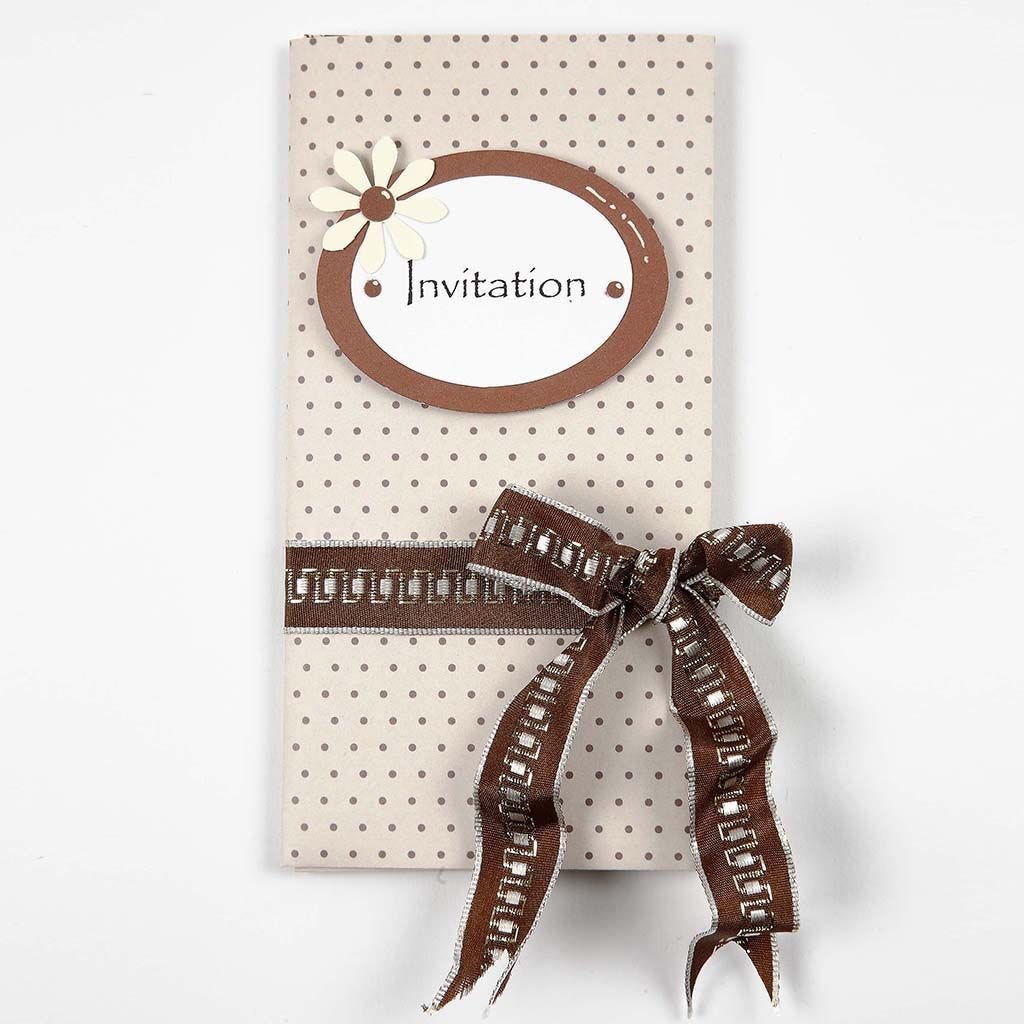 16
The following pictures are the cards made in other Vivi Gade Design papers.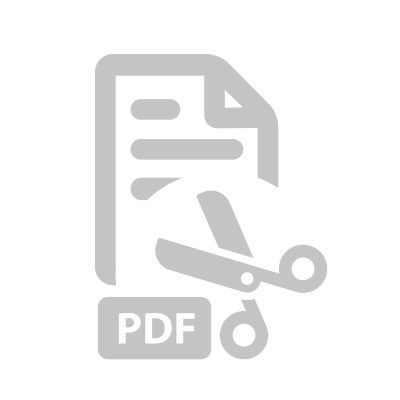 Attached file:
Download
I'm shopping as
b2c incl. tax
b2b excl. tax
b2g excl. tax
Go back
I'm shopping as
Continue as guest
Copyright © 2013-present Magento, Inc. All rights reserved.