Rococo Masks with Art Metal Gold
Rococo Masks with Art Metal Gold
Details on the plastic masks are made with gauze bandages and when dry, painted with Pigment Acrylic Paint and Art Metal gold paint.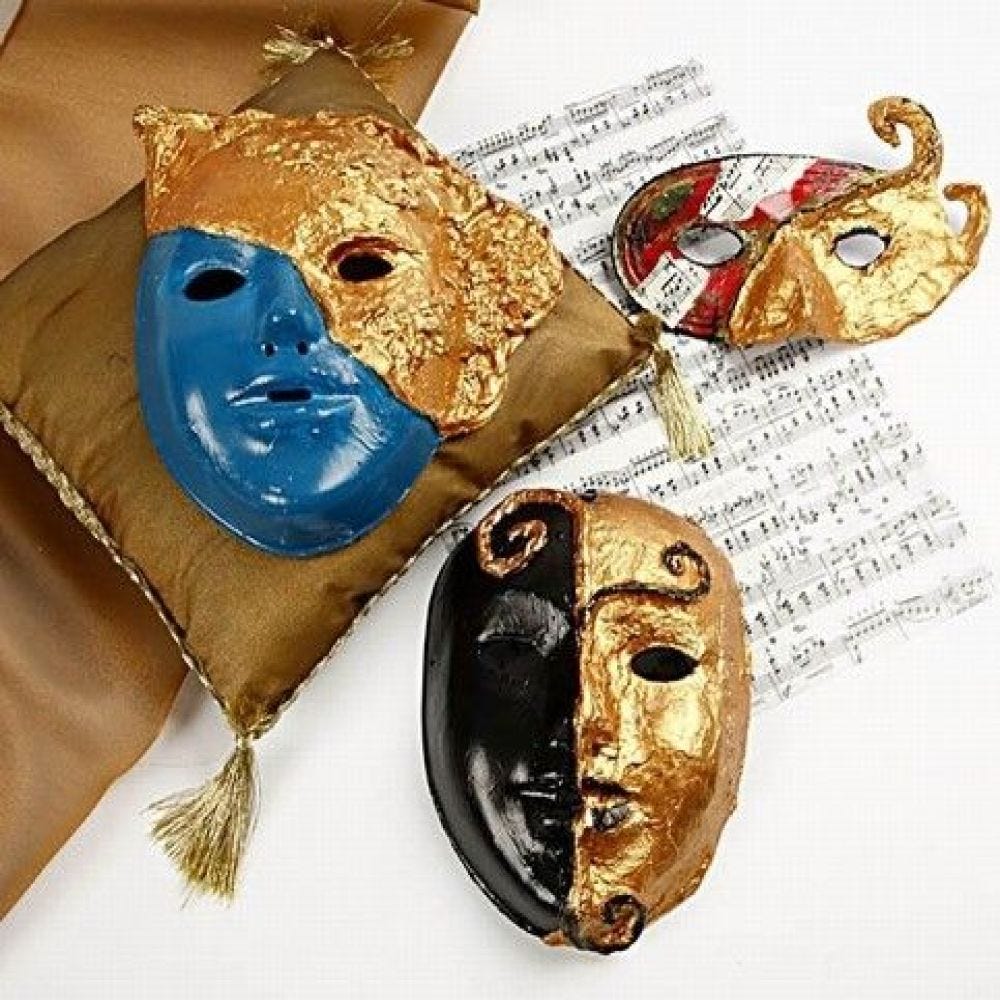 How to do it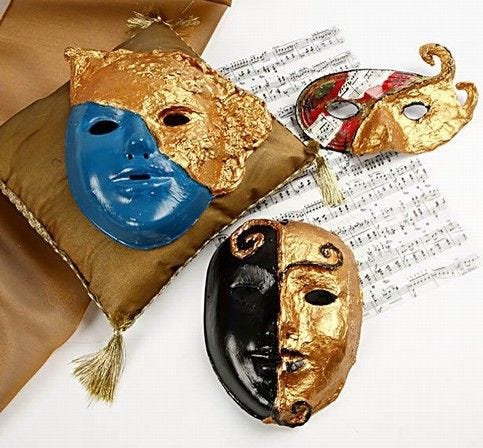 1
The decoration of these plastic masks is inspired by the lavish Rococo style where no expense was spared on the ornate forms or the use of gold.
2
The masks are partially covered with plaster gauze bandage, which is squeezed and dried on a plastic mould. When the masks are completely dry, cut and remove the excess plaster gauze bandage and paint the masks.
3
Here the masks have been painted with Pigment Acrylic Paint which has an excellent opacity and is very shiny. The paint can be replaced with the gorgeous Plus Color Craft Paint. Art Metal gold paint, which consists of fine bronze pigments, covers the plaster gauze bandage very well and has a fantastic shine.
4
You may wish to add additional decoration; f.ex. Music Notes Kraft Paper etc.