The masks are decorated with tissue paper which is glued on with A-color Allround medium glue lacquer and painted with A-color glitter paint on top of the tissue paper or directly on the mask.
How to do it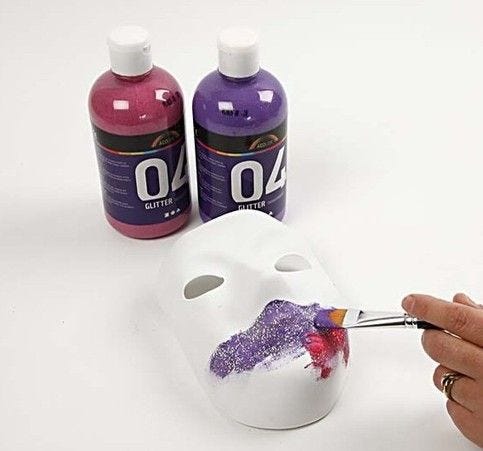 1.
Paint one half of the mask with A-color glitter paint.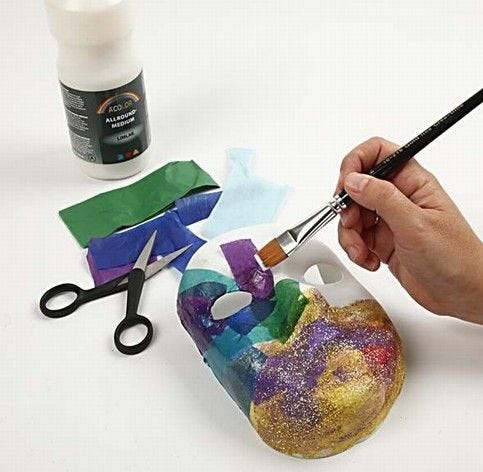 2.
Cut out small pieces of tissue paper and glue it onto the mask.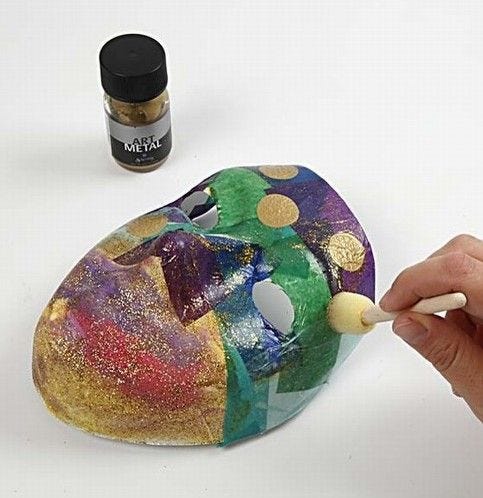 3.
Gently apply A-color glitter paint with a brush. Finish by making dots with a foam stencil brush.
Copyright © 2013-present Magento, Inc. All rights reserved.