Get ready to party with painted spoons decorated with feathers and bells.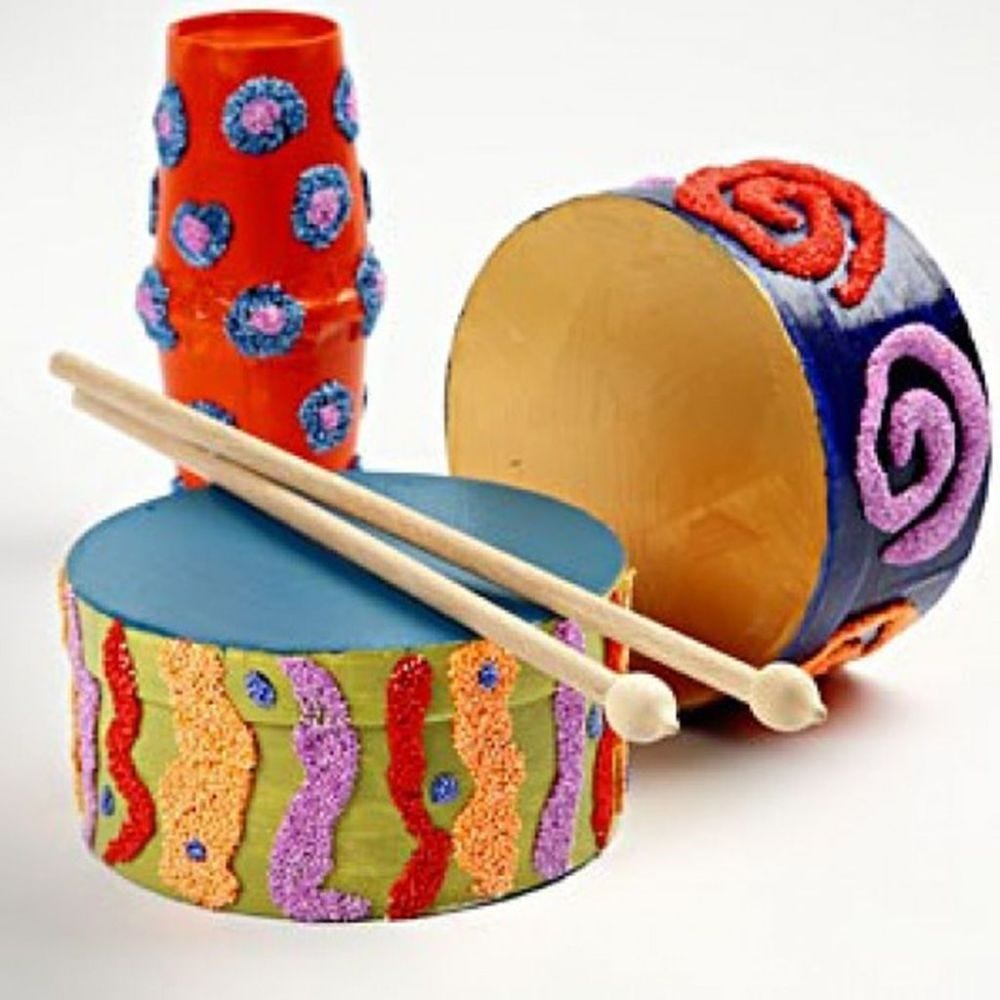 How to do it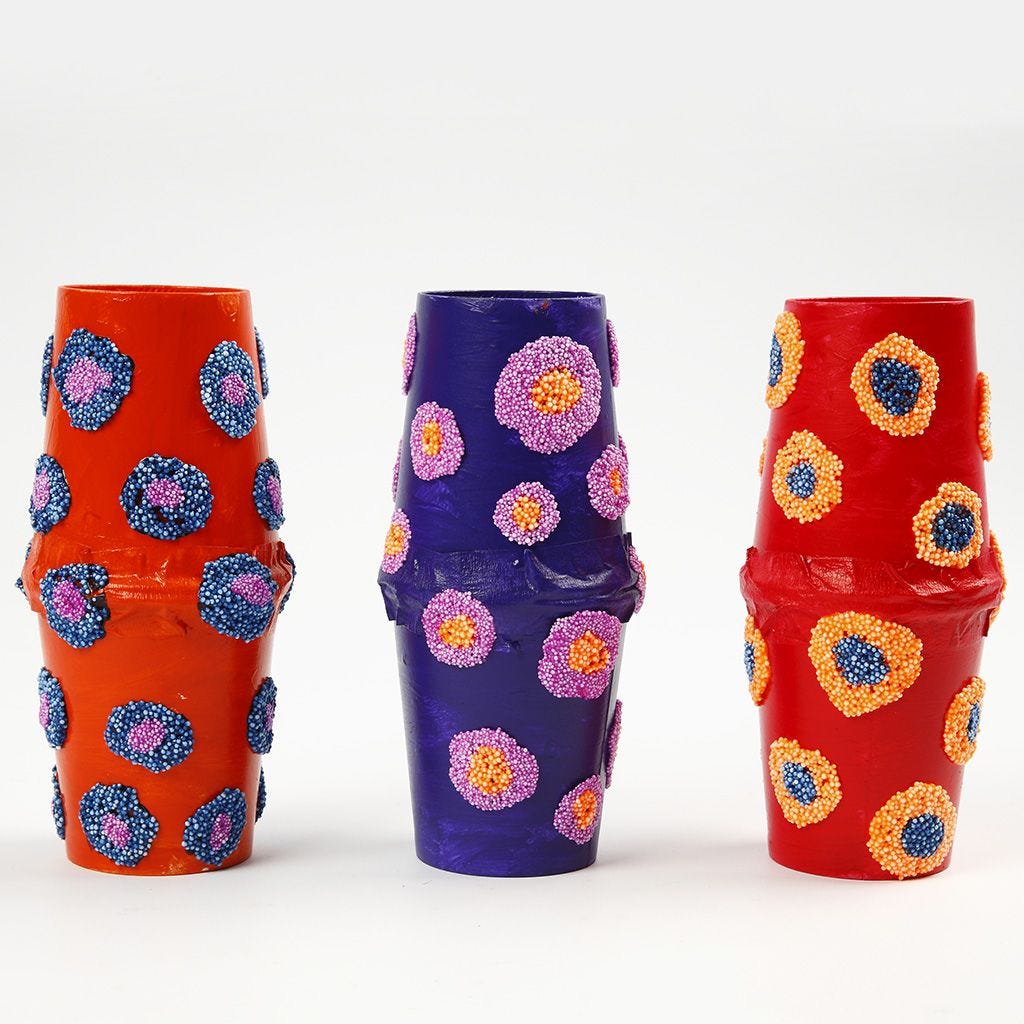 Make your own rhythmical instruments
Body and movements are in focus like never before. The rhythmical instruments give rise to lots of movement and joy. We have made some rhythmical instruments that children can make and decorate. We have chosen to paint many of the instruments with the pigment acrylic paint which has excellent opacity and which can be thinned slightly with water. Other types of paint such as a hobby Plus Color Craft paint and A-Color metallic paint can also be used. After having been painted, some of the instruments have been decorated with Foam Clay modelling clay and other decorations such as torn paper and glitter sprinkles etc. can also be beautiful. Use your imagination and think about what could make a sound. Rattles made from two paper cups and filled with plastic pellets. The cups are assembled with masking tape and then decorated with Pigment Acrylic paint and Foam Clay. Drums made from large cardboard boxes and with added drum sticks. The drums are painted with Pigment Acrylic paint and decorated with Foam Clay. Strengthen the lid with A-color Allround medium glue lacquer if necessary. There are also rattles made from spoons and round bag handles with bells. The bells are tied on easily with elastic cord. Also try decorating cake tins and other metal tins ... in this case the paint must have great covering power in order to achieve a great result. We have chosen Pigment Acrylic paint, but Plus Color Craft paint is also equally good.
Copyright © 2013-present Magento, Inc. All rights reserved.