Revive old porcelain with glass & porcelain markers
Create unique decorations by upcycling old porcelain and plates with hand-drawn illustrations.
How to do it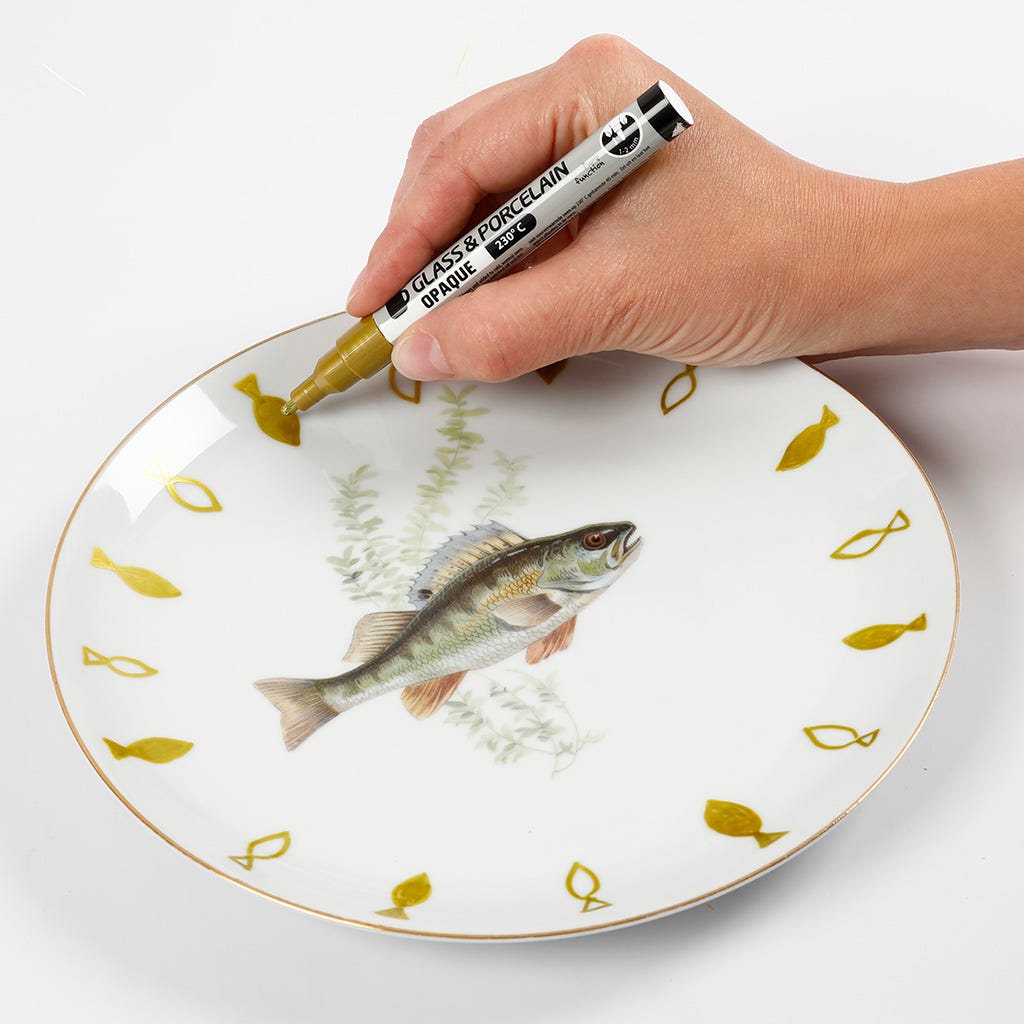 1
Wash the porcelain item so that the surface is clean and grease free. Draw your chosen design with a glass & porcelain marker. Shake the marker well prior to use and pump the paint out.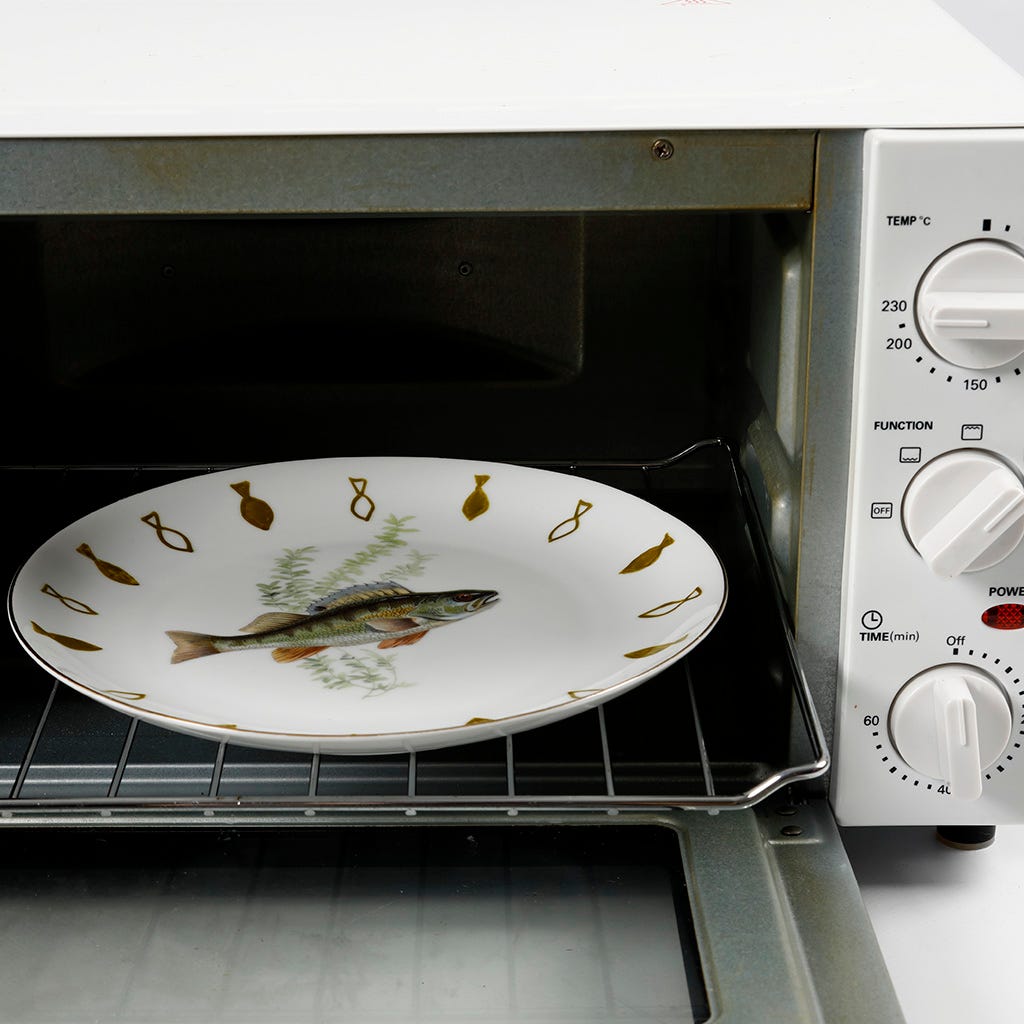 2
Leave the decorated item to dry for 8 hours prior to fixing in the oven. Now place it in a cold household oven and turn it on at 230°C. Turn off the oven after 40 minutes and leave the porcelain item in the oven until the oven is cold. The porcelain item is now dishwasher safe at a low temperature.
3
Here are some different designs.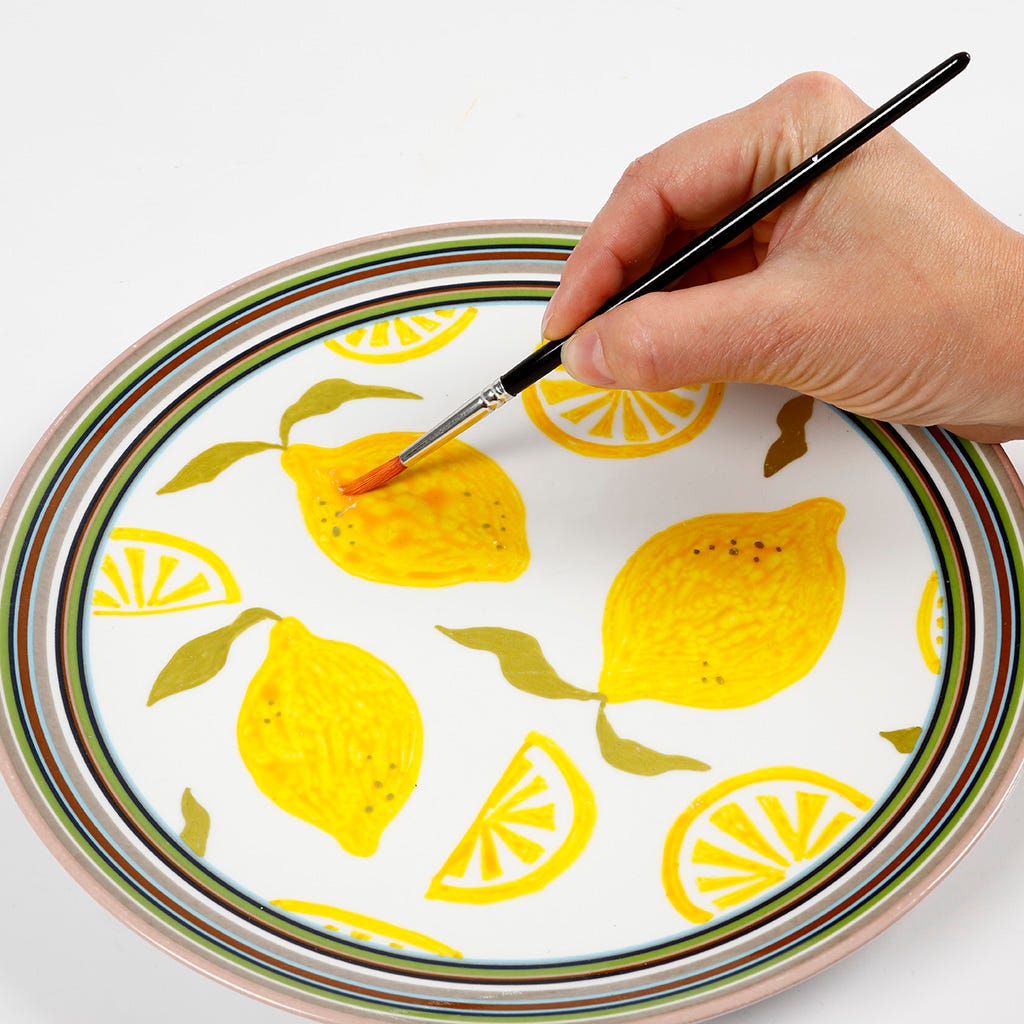 4
You may paint your own design using glass & porcelain paint.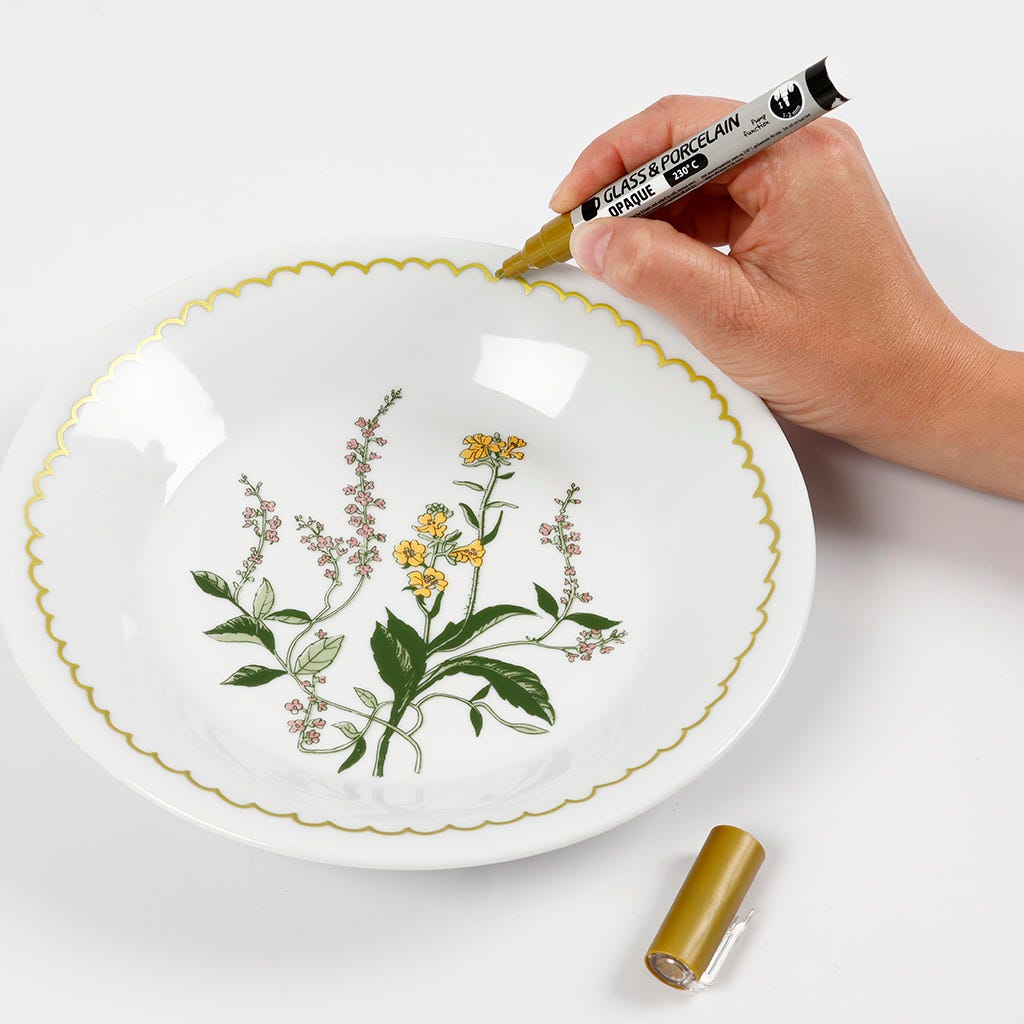 5
Here is a flower design.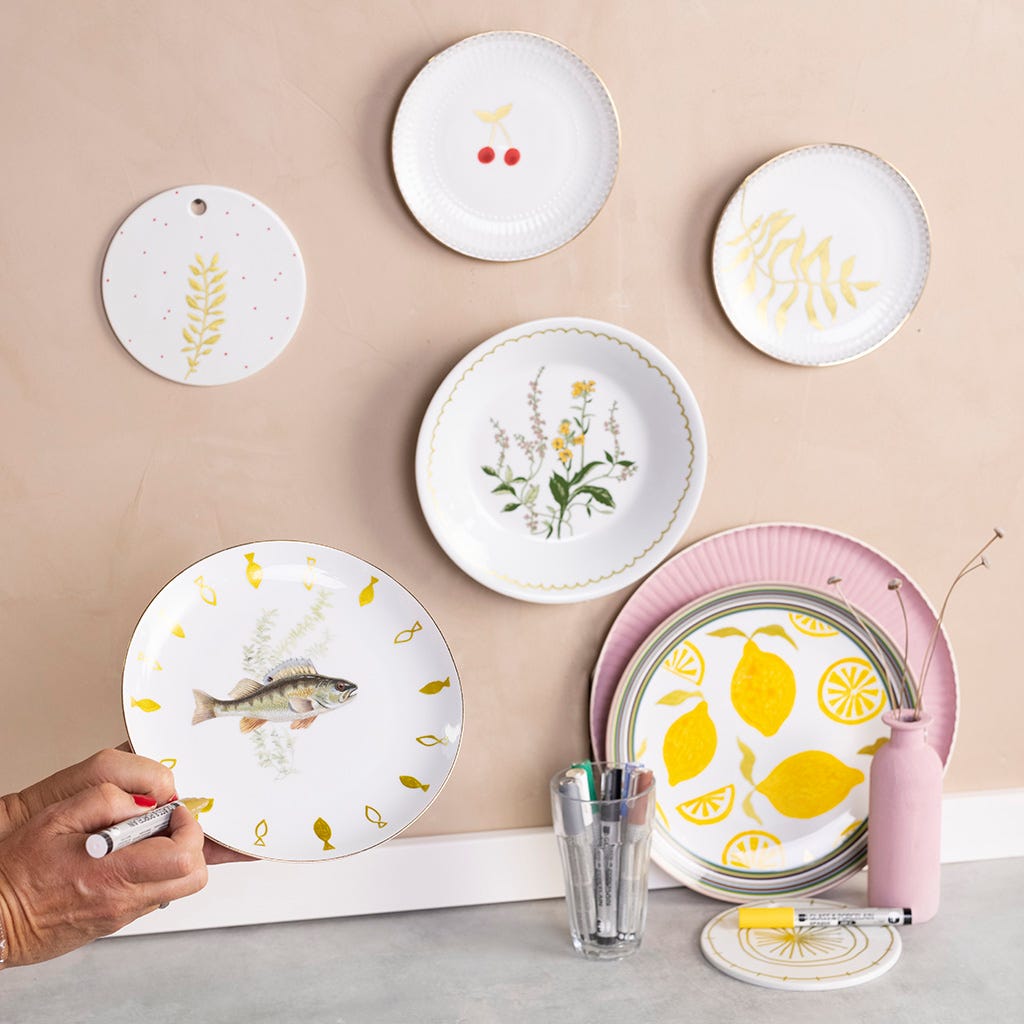 6
Mix and match several plates on the wall.