Cut simple streamers using the template and assembled with special double-sided tape onto paper yarn.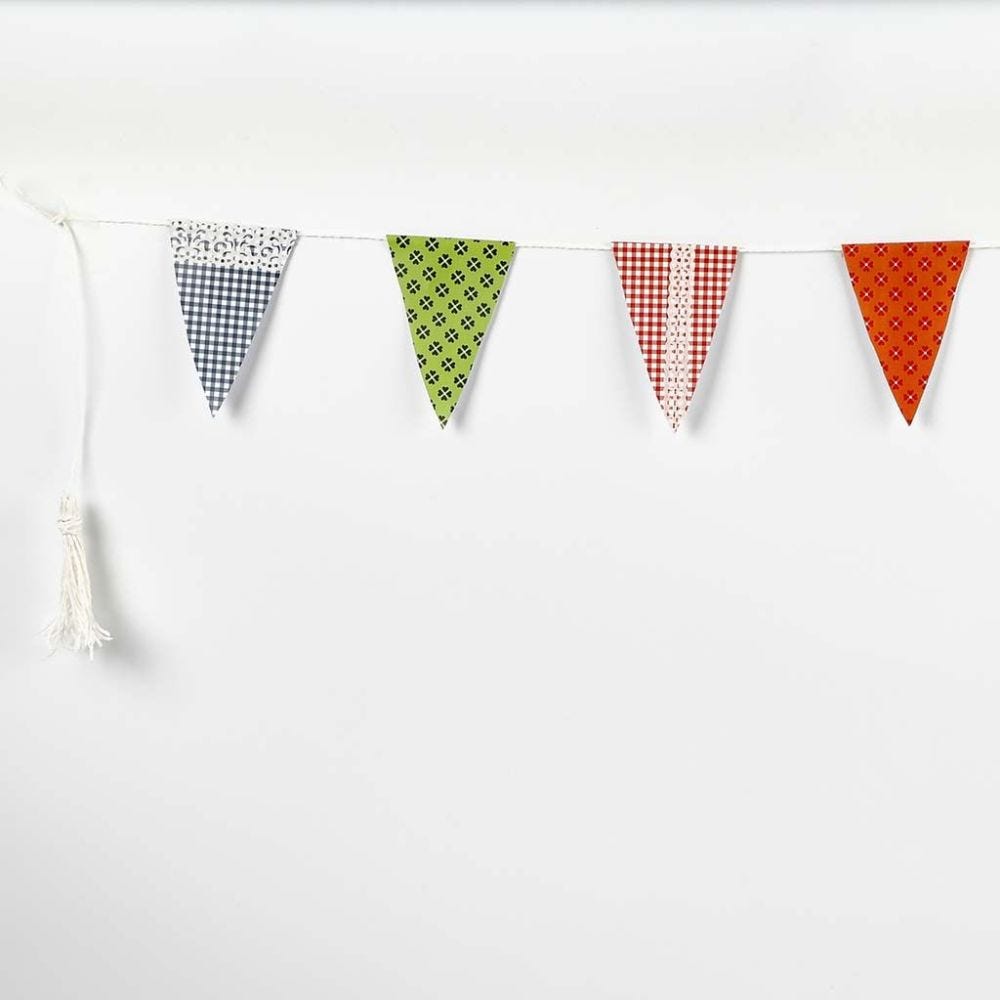 How to do it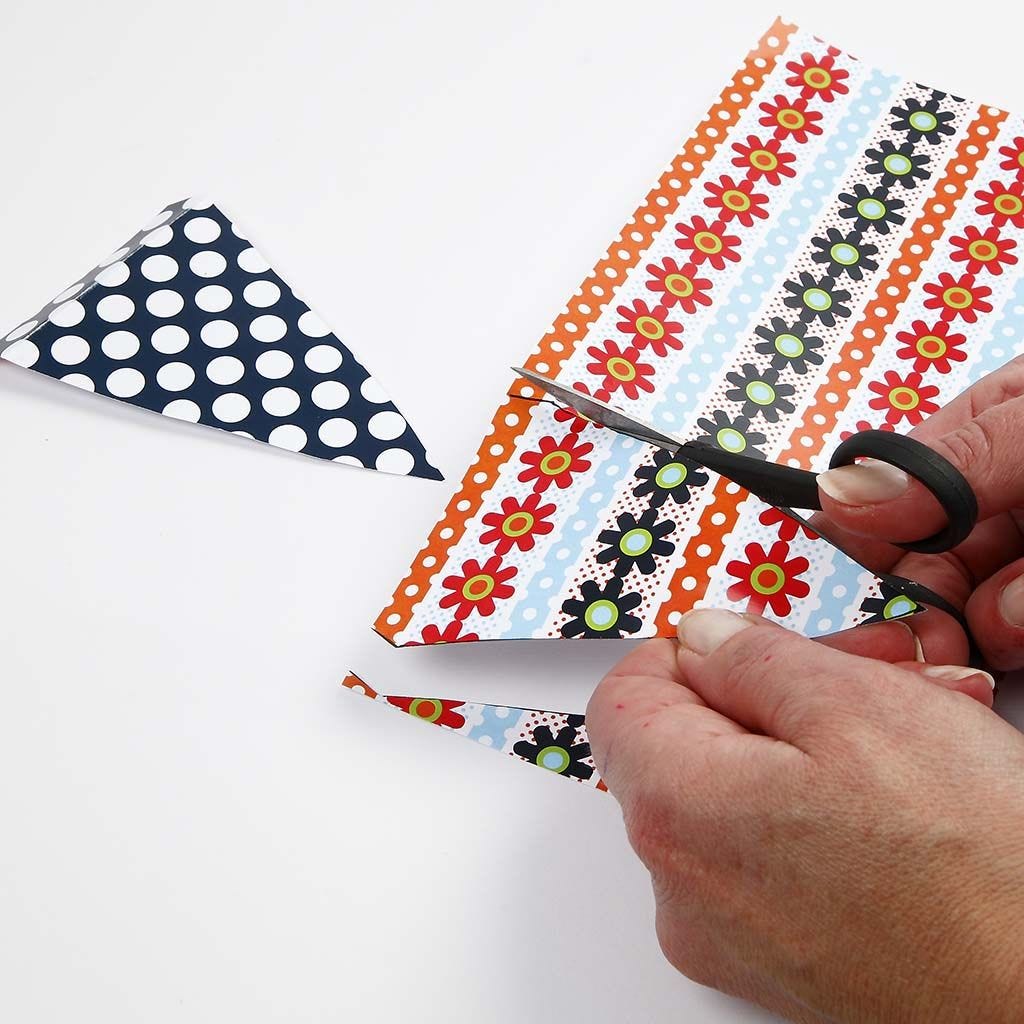 1.
Draw the steamer using the pattern. Cut out six different streamers.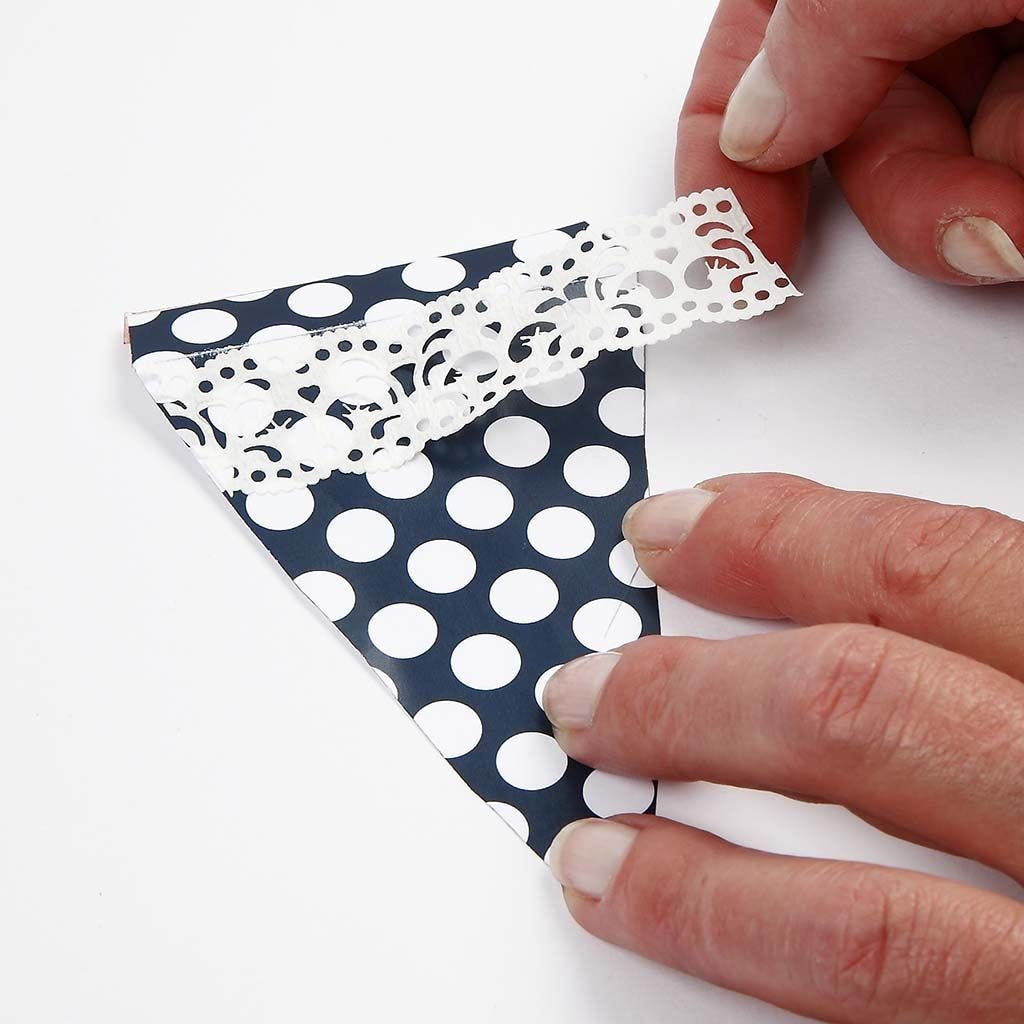 2.
Decorate some of them with paper lace borders.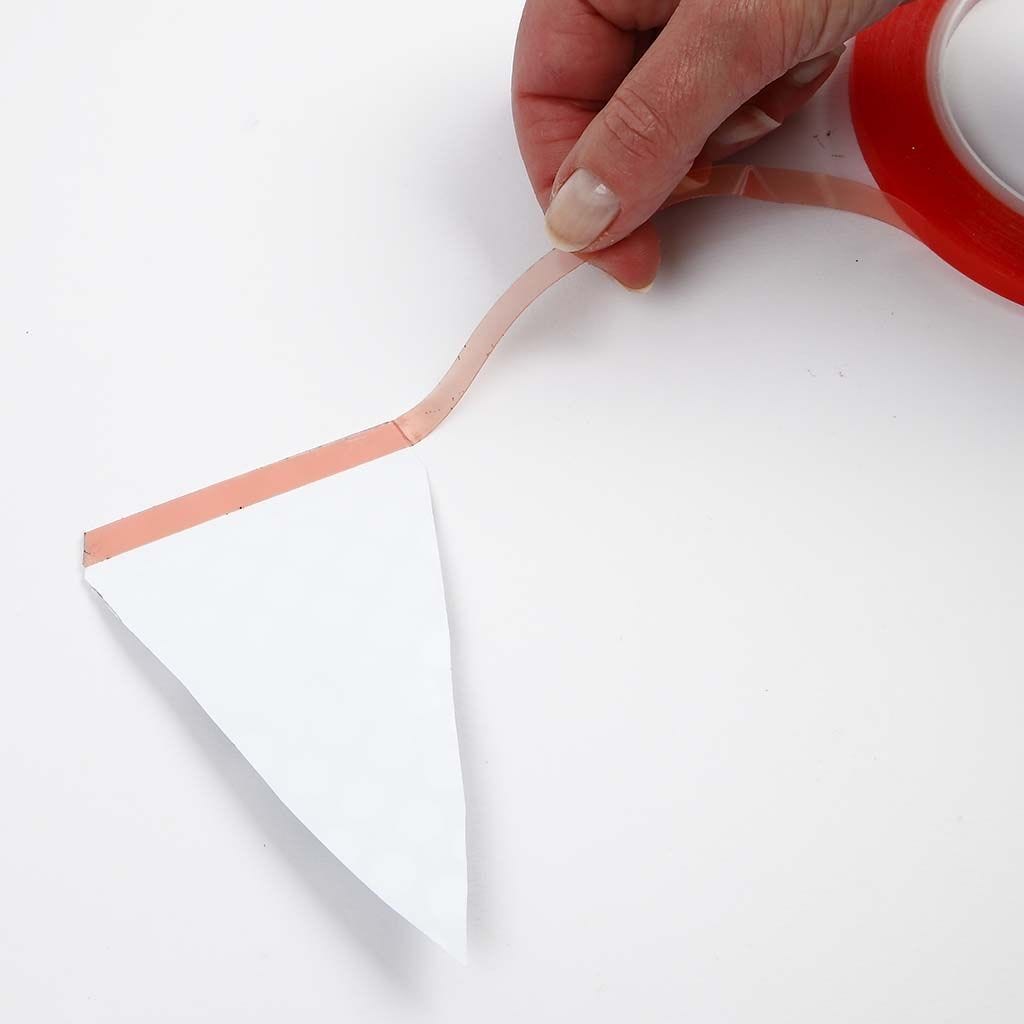 3.
Attach double-sided adhesive tape to the back.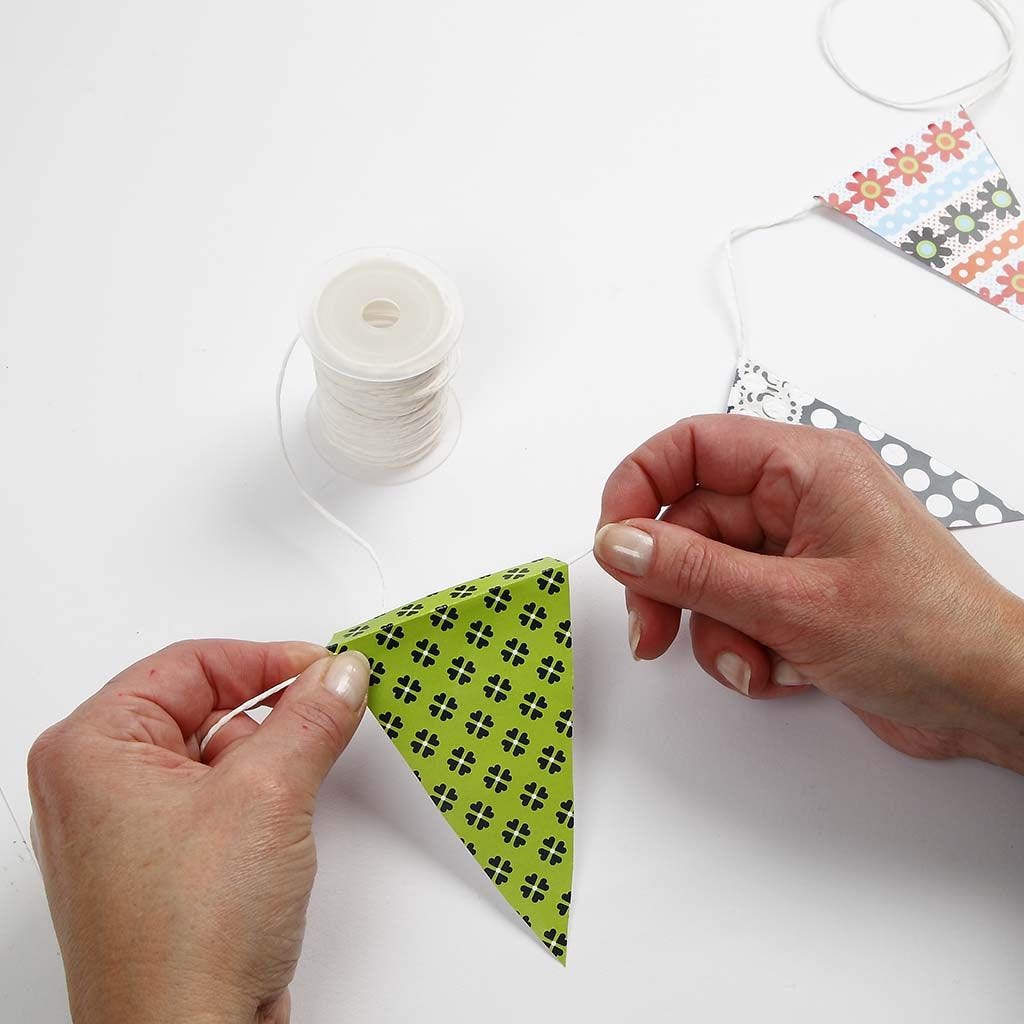 4.
Fold the top edge of the streamer around the paper yarn and fix in place.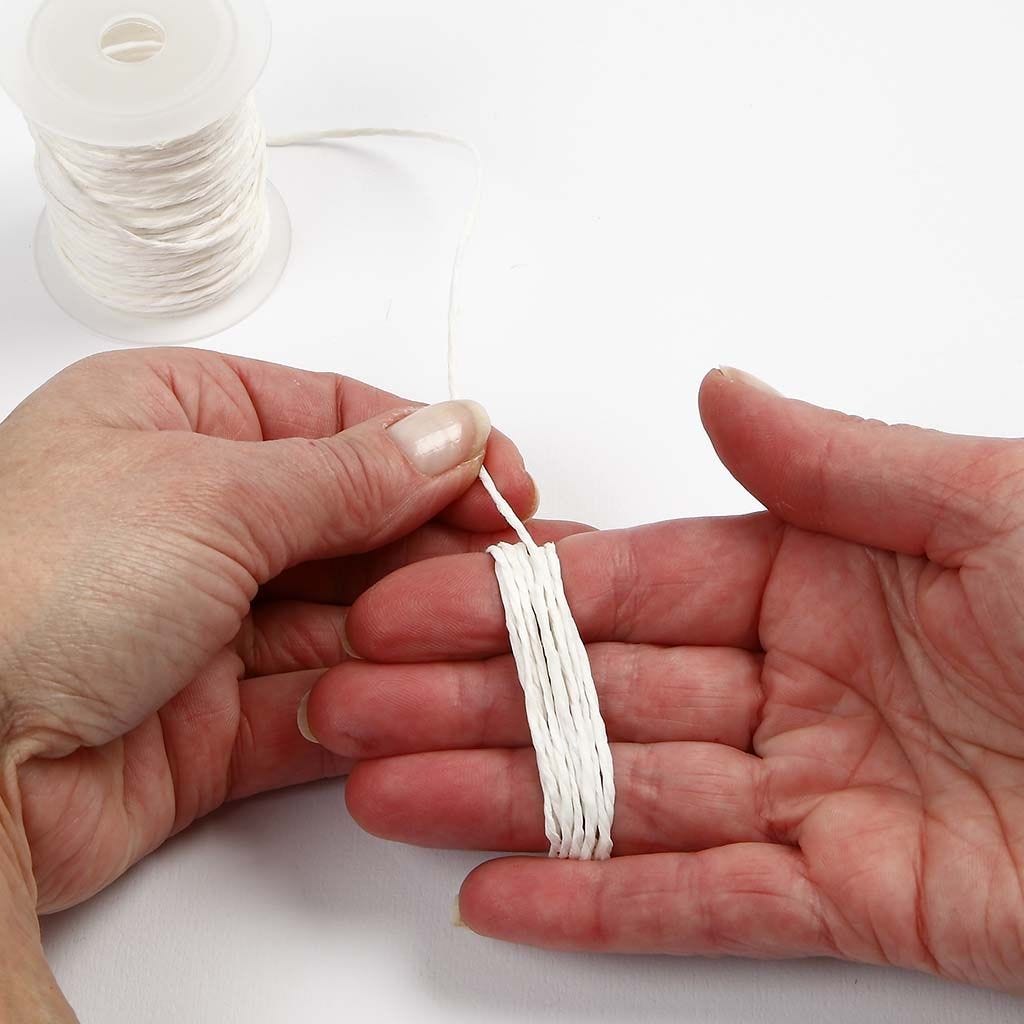 5.
TASSEL: Wrap approx. 1m of paper yarn around three fingers.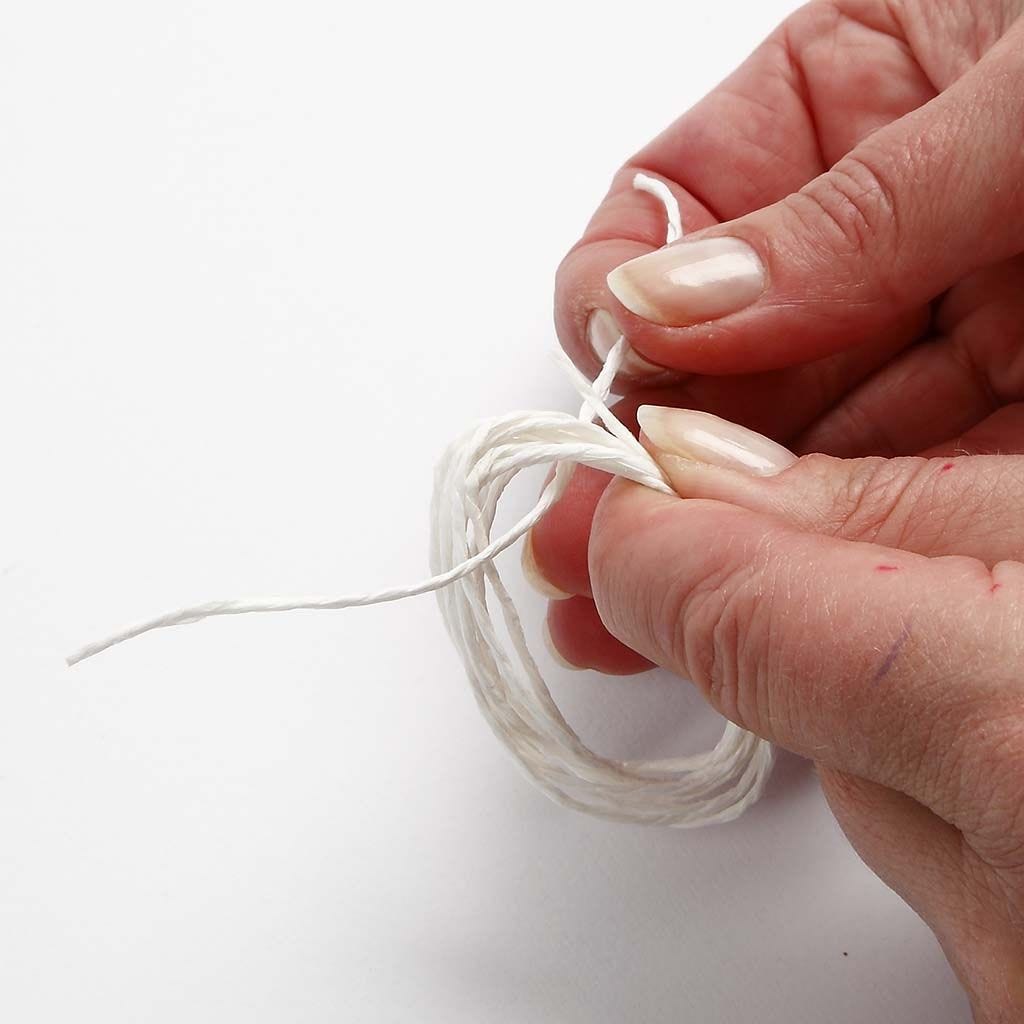 6.
Put a piece of paper yarn through the middle and tie a knot.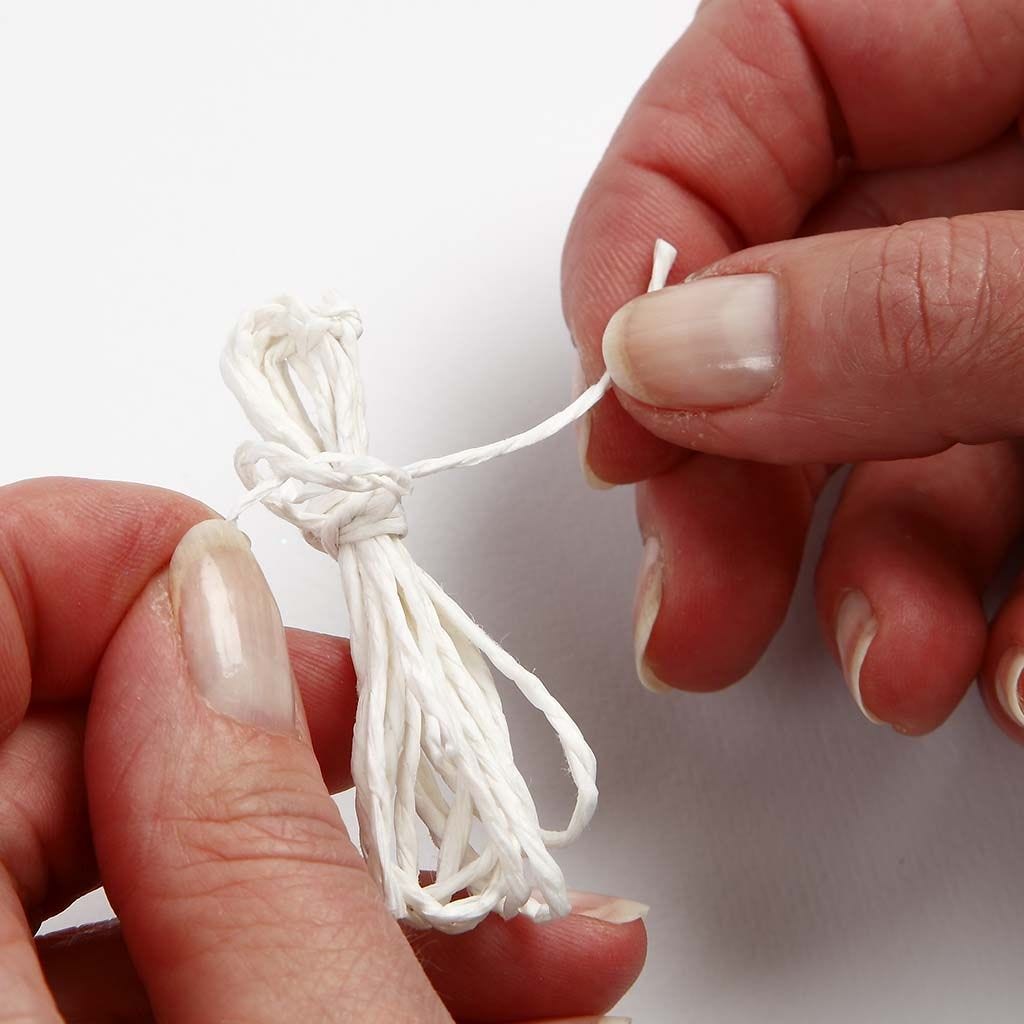 7.
Wrap paper yarn around a tassel horizontally and tie a double knot.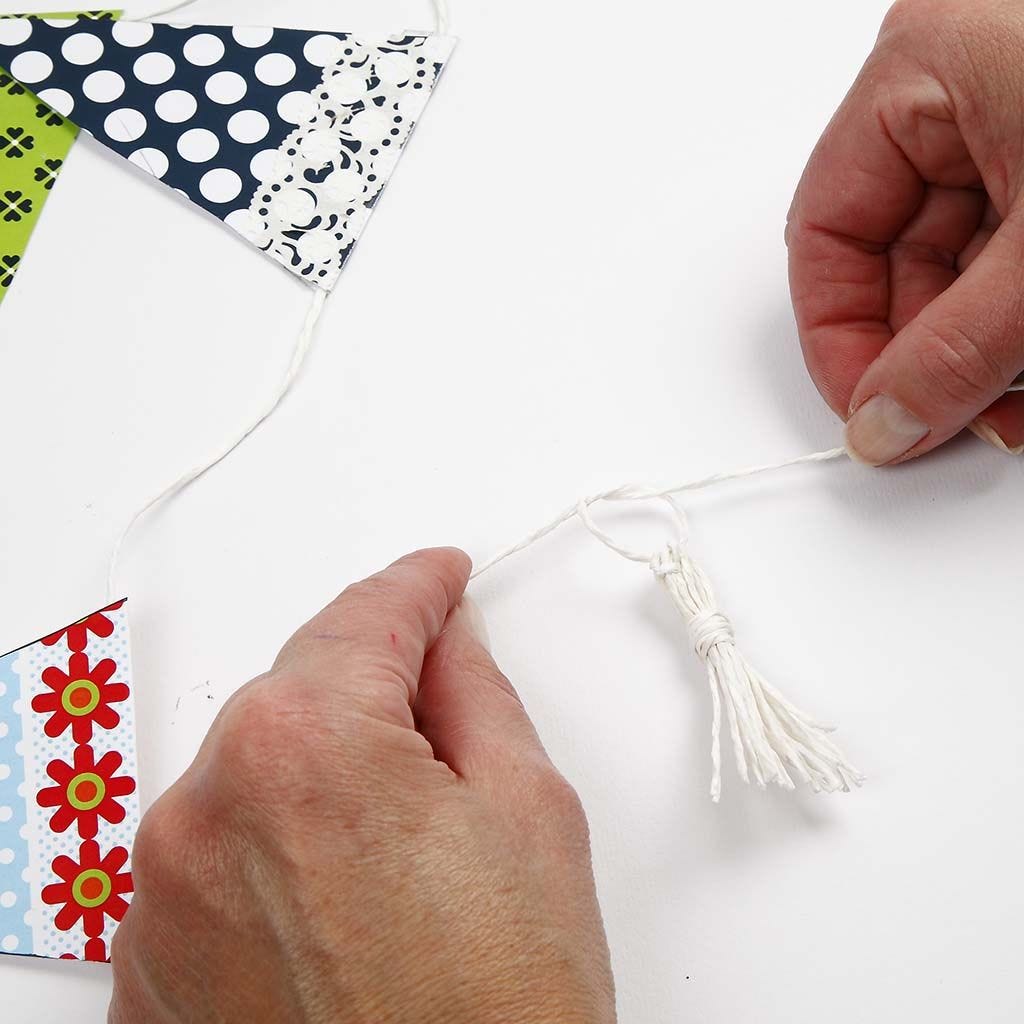 8.
Cut the tassel open. Moisten it with your fingers to smoothen it.