These reindeer are made from papier-mâché cones and polystyrene balls which are painted with A-Color matt paint. The arms and antlers are made from pipe cleaners.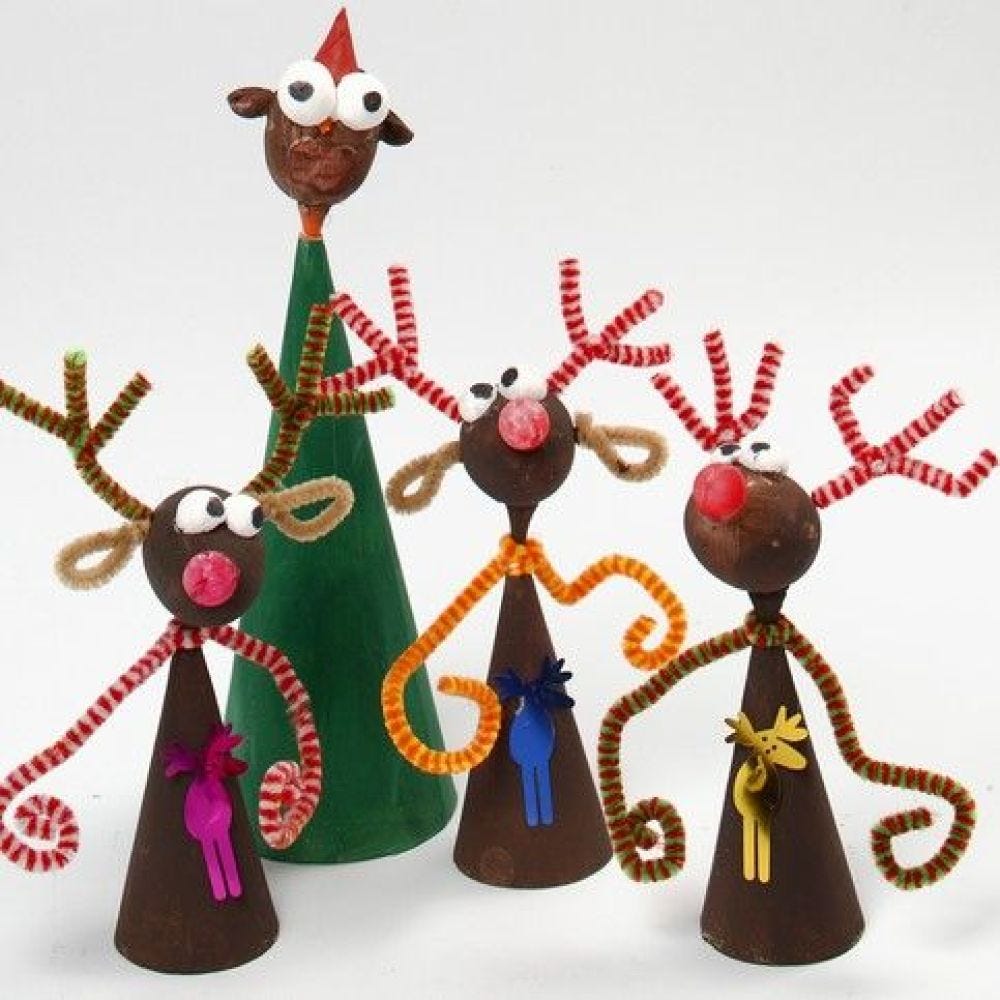 How to do it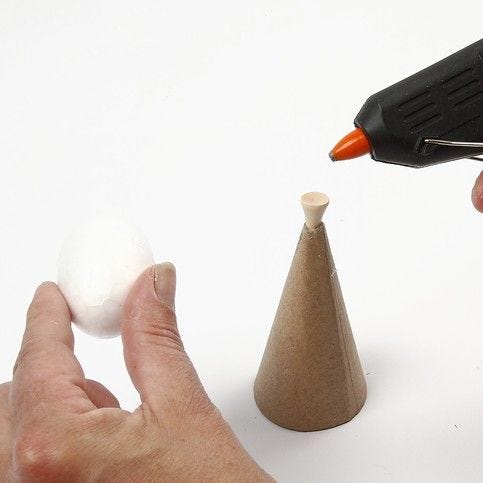 1.
Make the reindeer by assembling a cone, a golf tee and a polystyrene egg, gluing these parts together using a glue gun.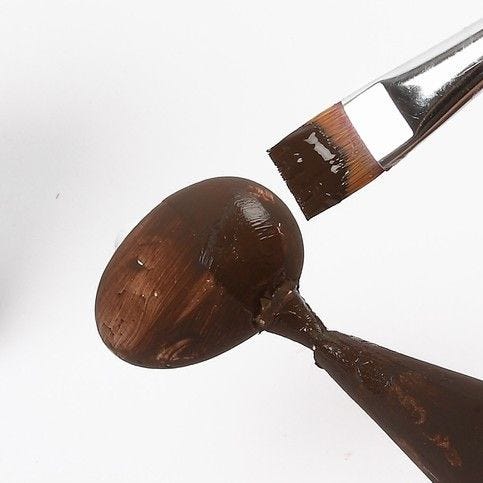 2.
Paint the reindeer with A-color matt paint.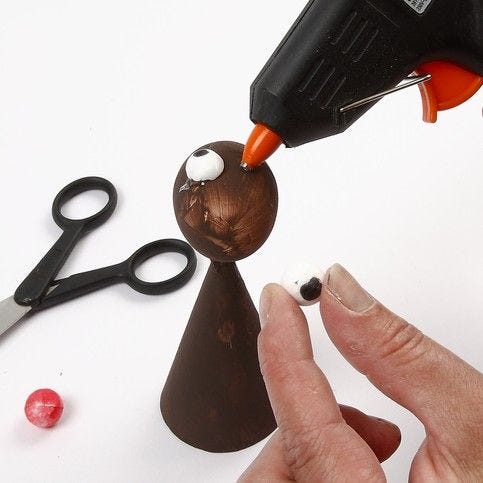 3.
Cut a small polystyrene ball in half and glue these on for eyes. Use a whole polystyrene ball for the nose.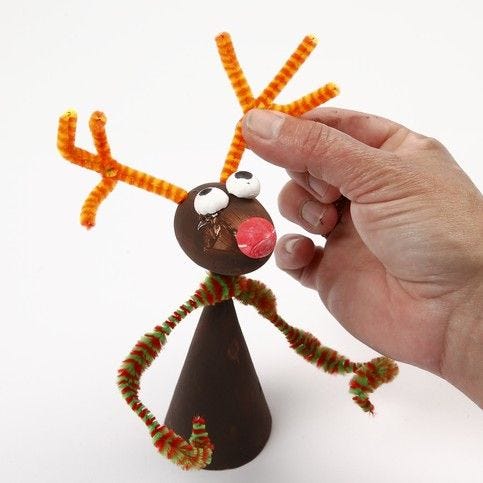 4.
Shape the arms and antlers from pipe cleaners. Push the antlers into the polystyrene head and attach the arms around the golf tee neck.