Reflectors for the school bag
Reflectors for the school bag
With the Easy Kit Ugly monsters and Iron-on Reflective Film these wonderful reflectors are great for the school bag. Ideal for all schoolchildren in the hours of darkness.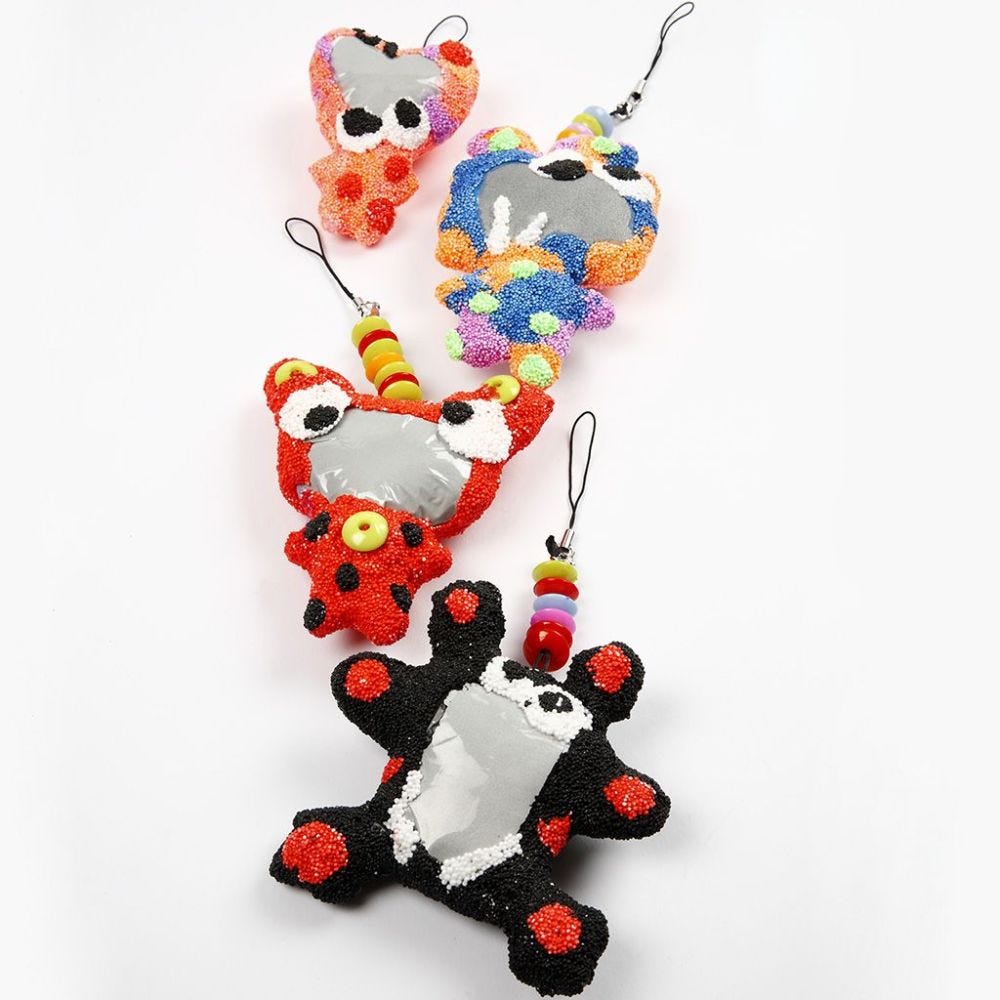 How to do it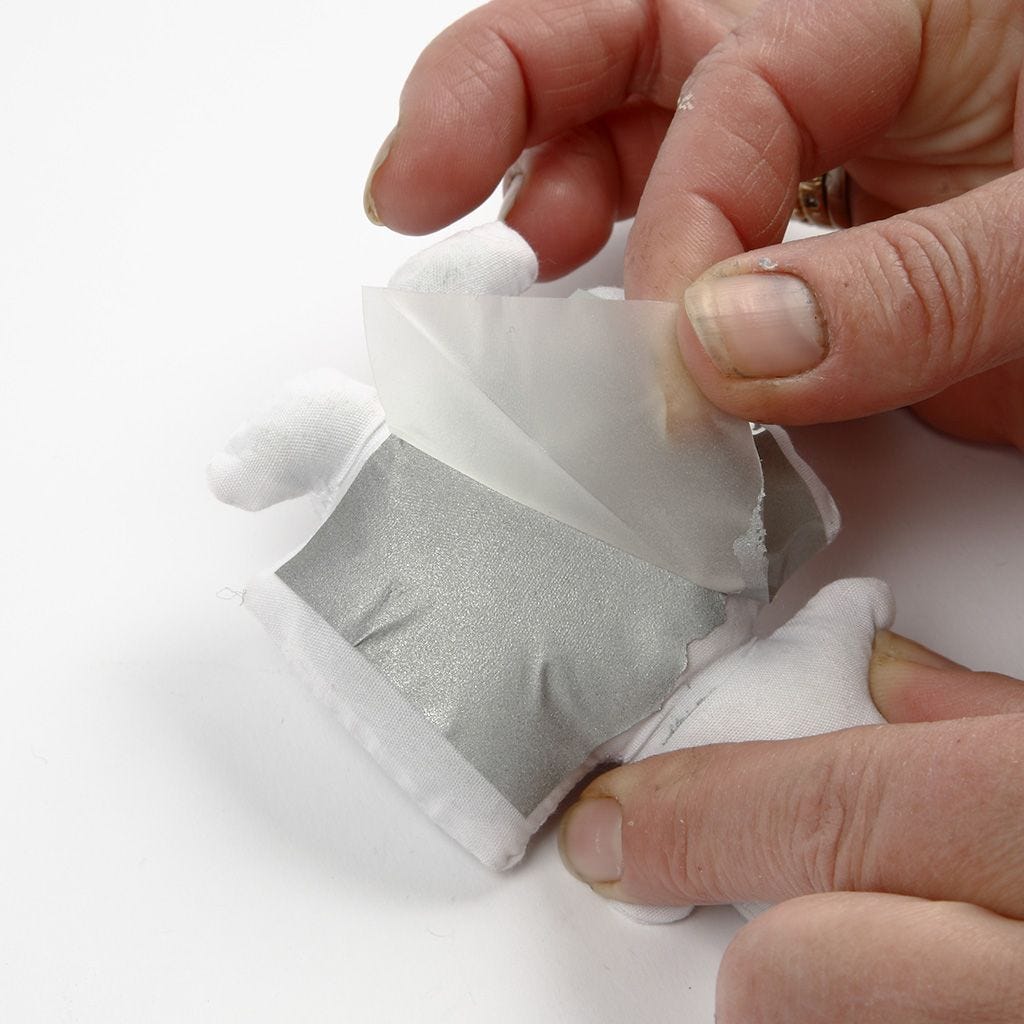 1
Cut out a tiny piece of Iron-on Reflective Film for the fabric figure and iron this onto the fabric figure with a hot iron. The shiniest side should be facing the fabric. When the Reflective Film is cold, peel off the protective plastic.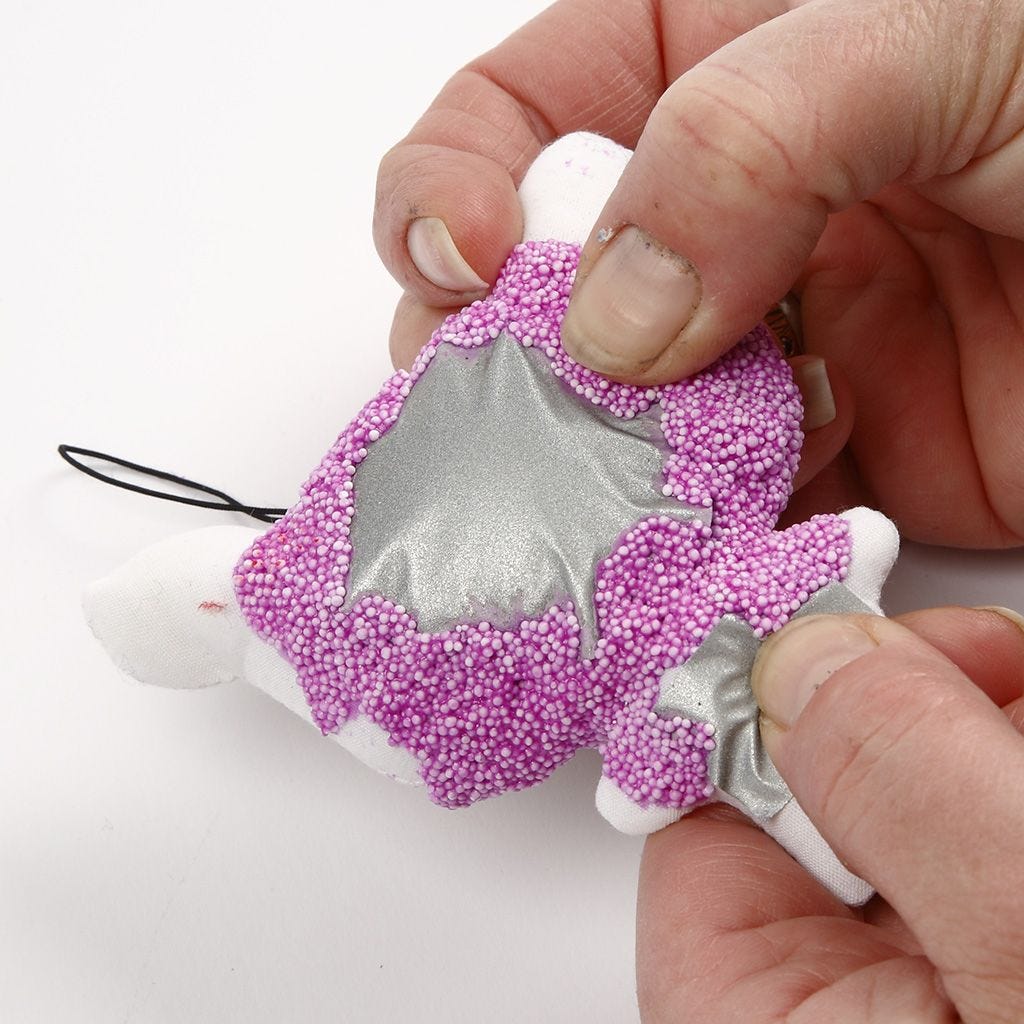 2
Put small balls of Foam Clay onto the fabric figure and push down. Continue until the entire fabric figure is covered around the reflective piece. Be sure to cover the reflector edge. Thread the beads onto a string and put them on at the top. Let the fabric figure dry whilst hanging. Attach a swivel clasp to the strap if you wish.