Red and white Gift Wrapping decorated with Christmas Designs made from Nabbi Fuse Beads
Red and white Gift Wrapping decorated with Christmas Designs made from Nabbi Fuse Beads
These presents are wrapped in red and white wrapping paper and decorated with tags and Nabbi fuse bead designs attached onto presents and folding boxes with glue dots.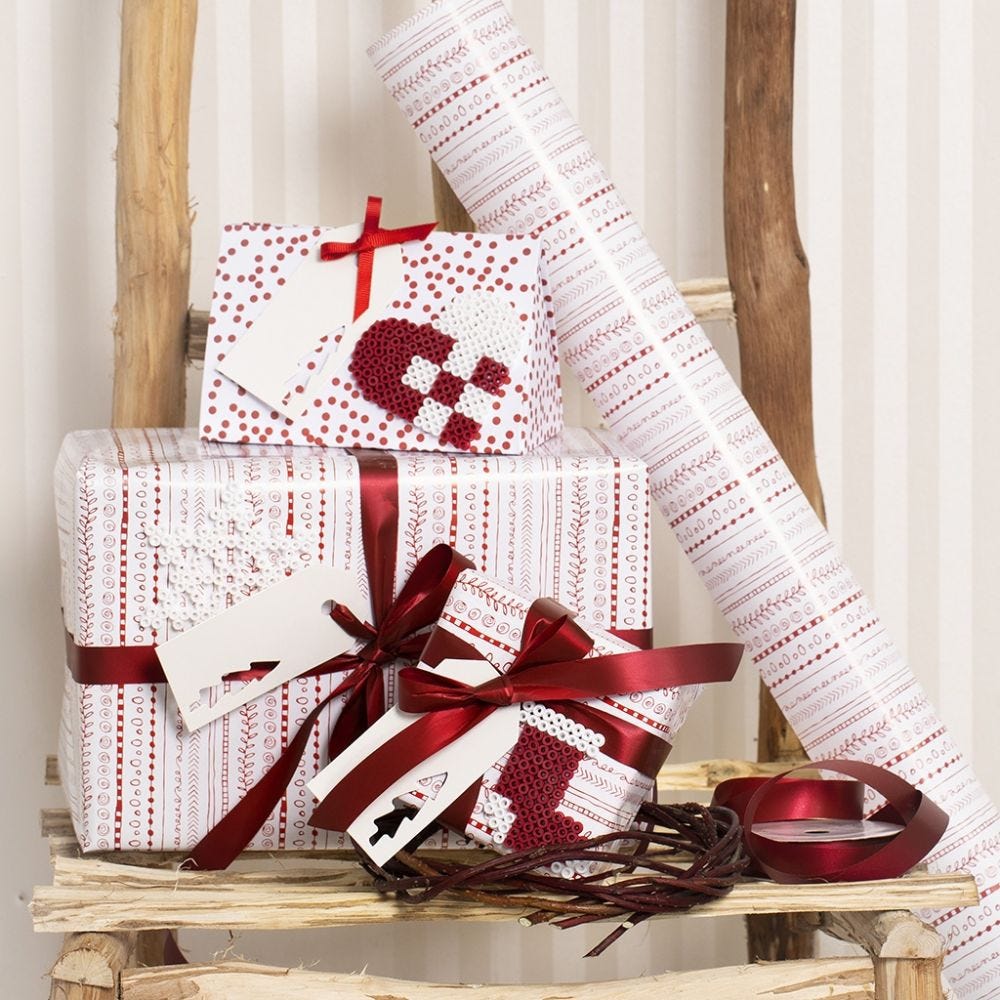 How to do it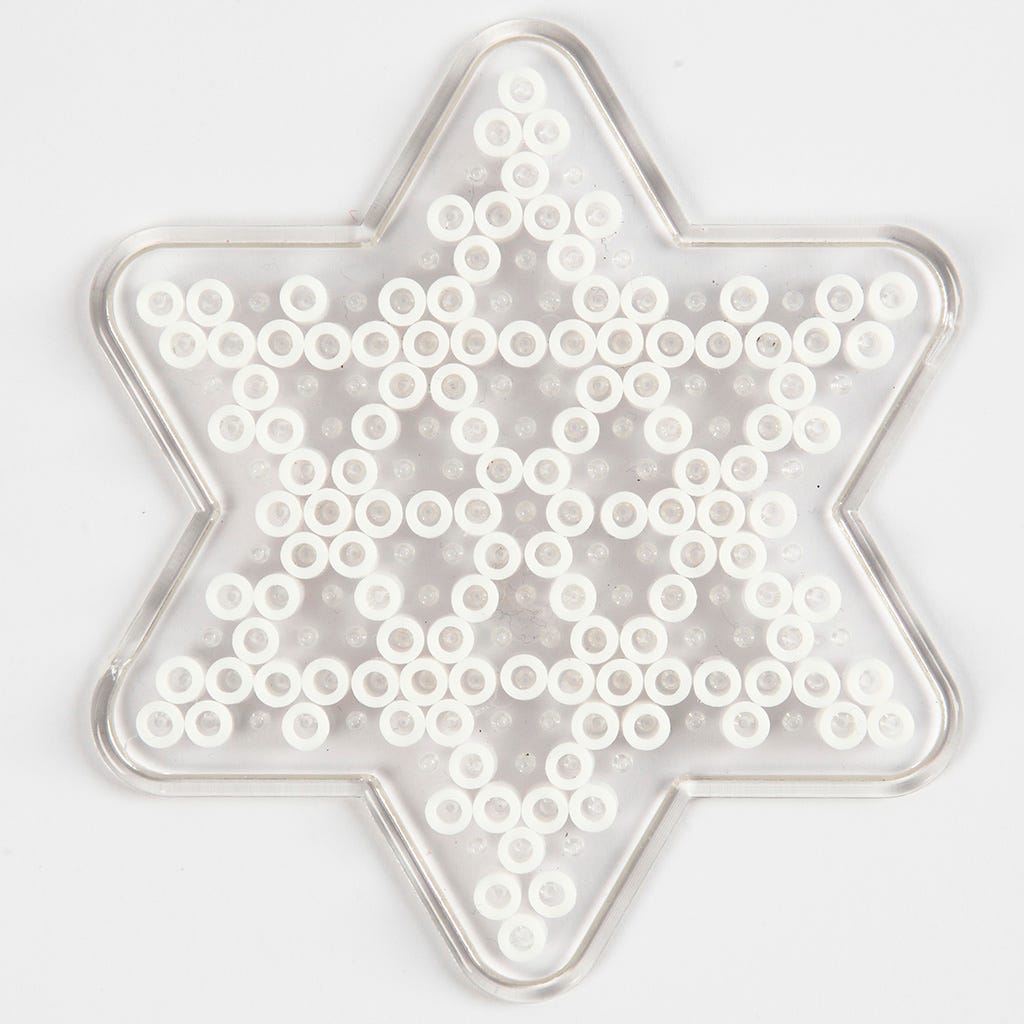 1
Template for a snowflake.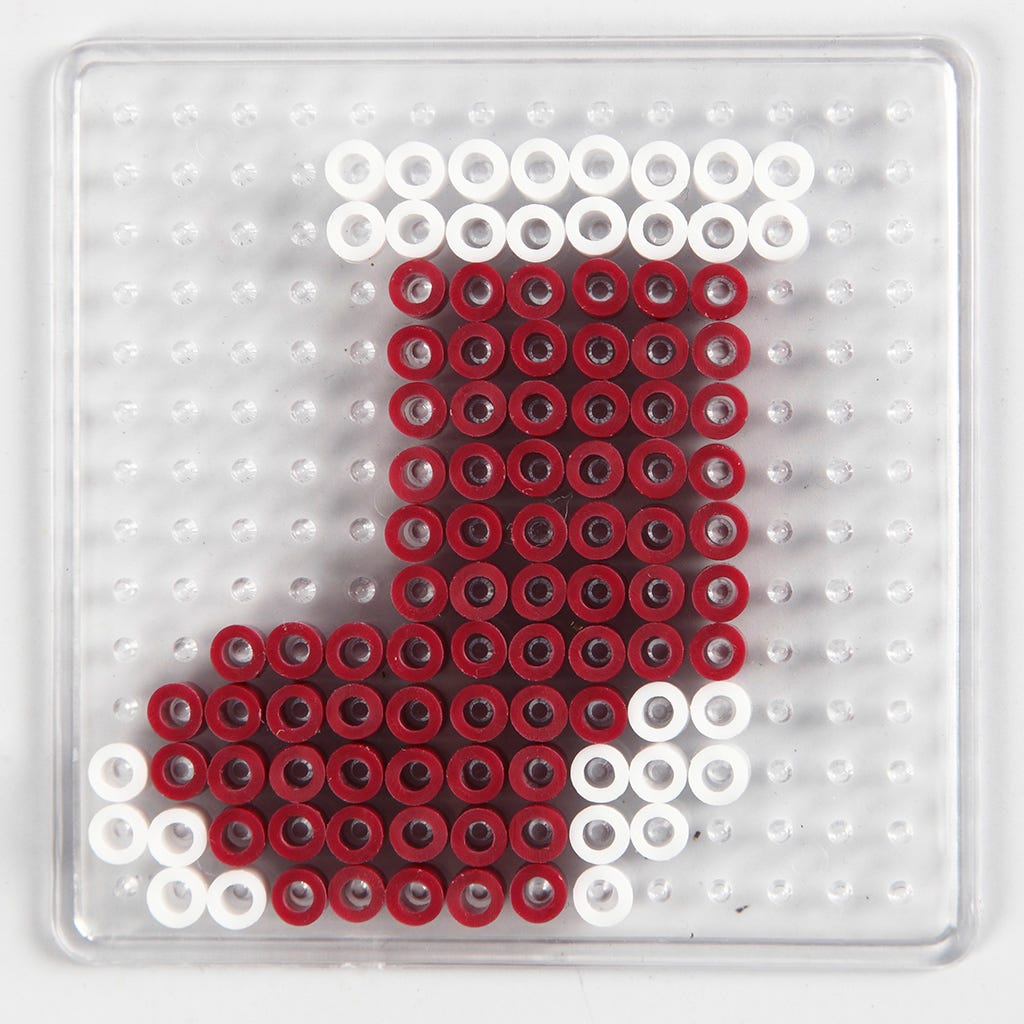 2
Template for a Christmas stocking.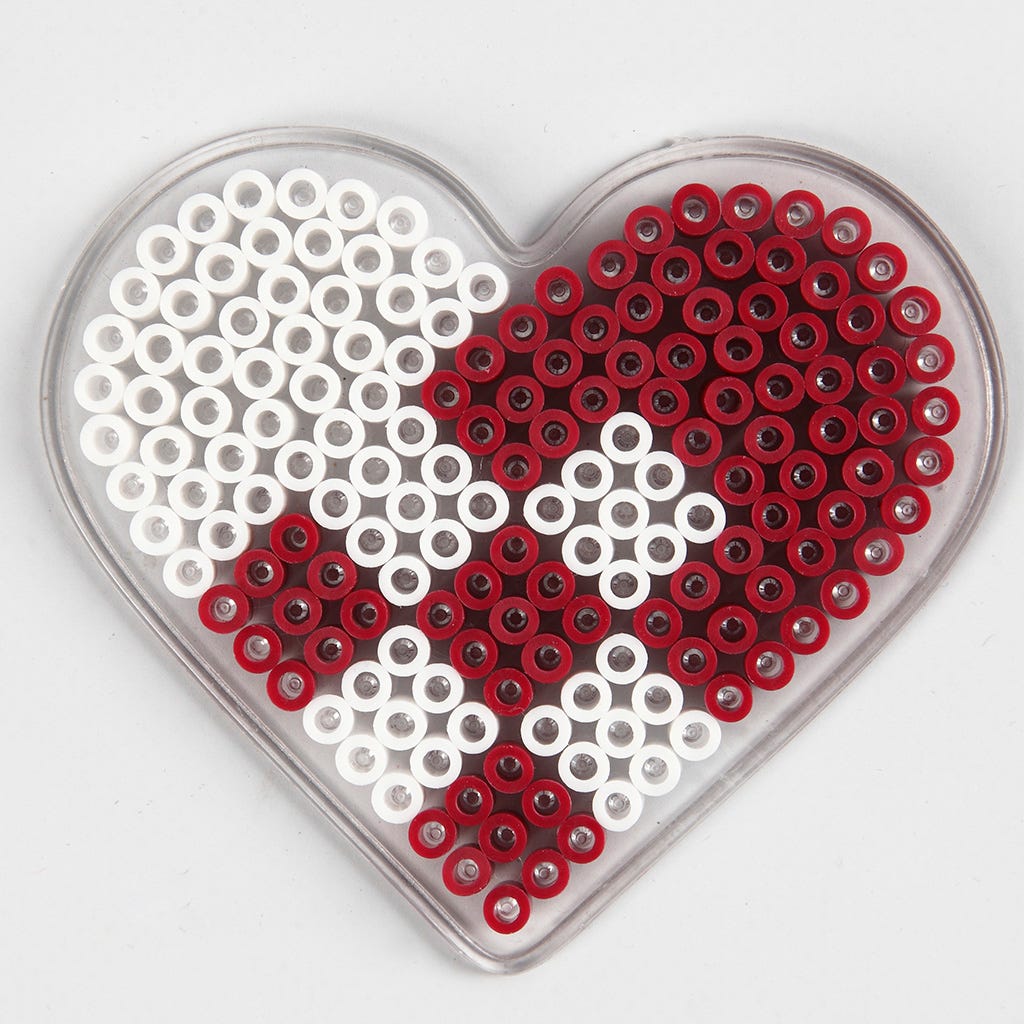 3
Template for a Christmas heart.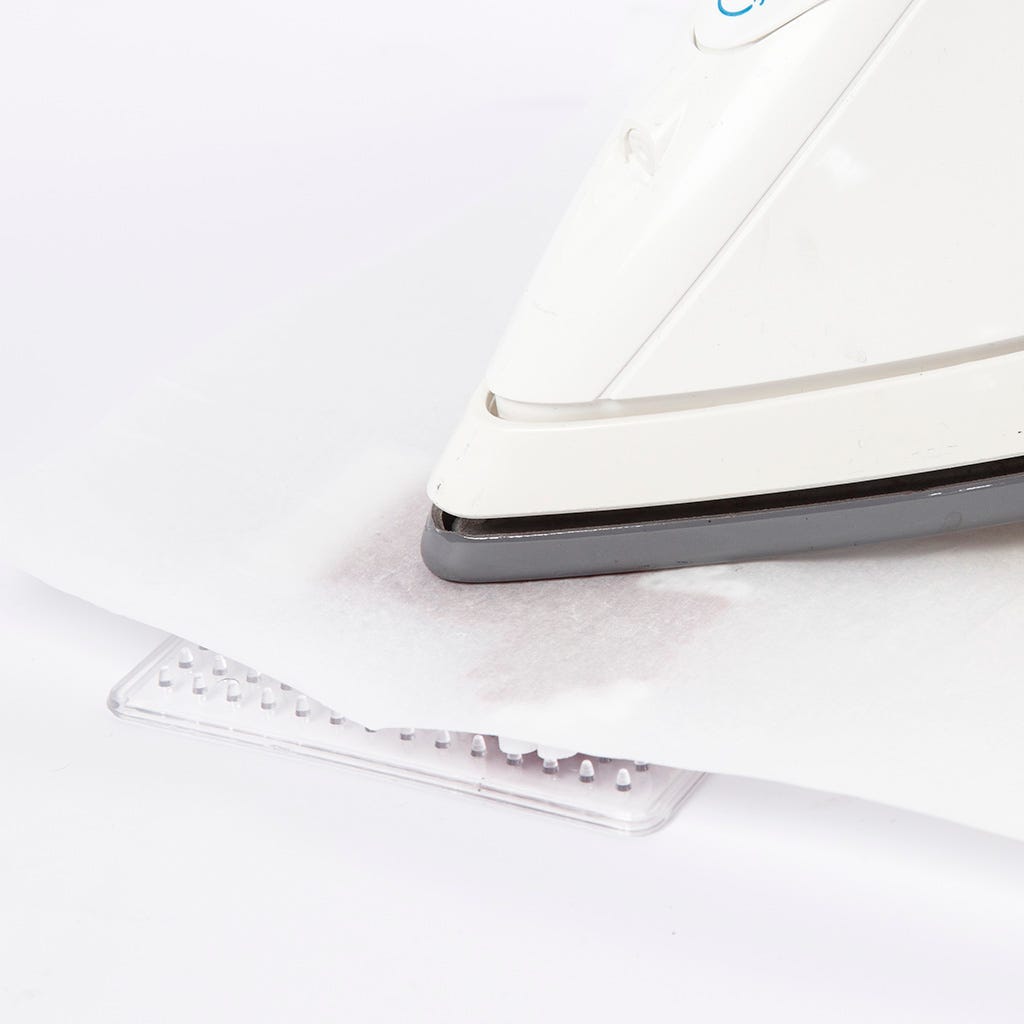 4
Iron the fuse bead designs with a piece of baking paper between the beads and the iron.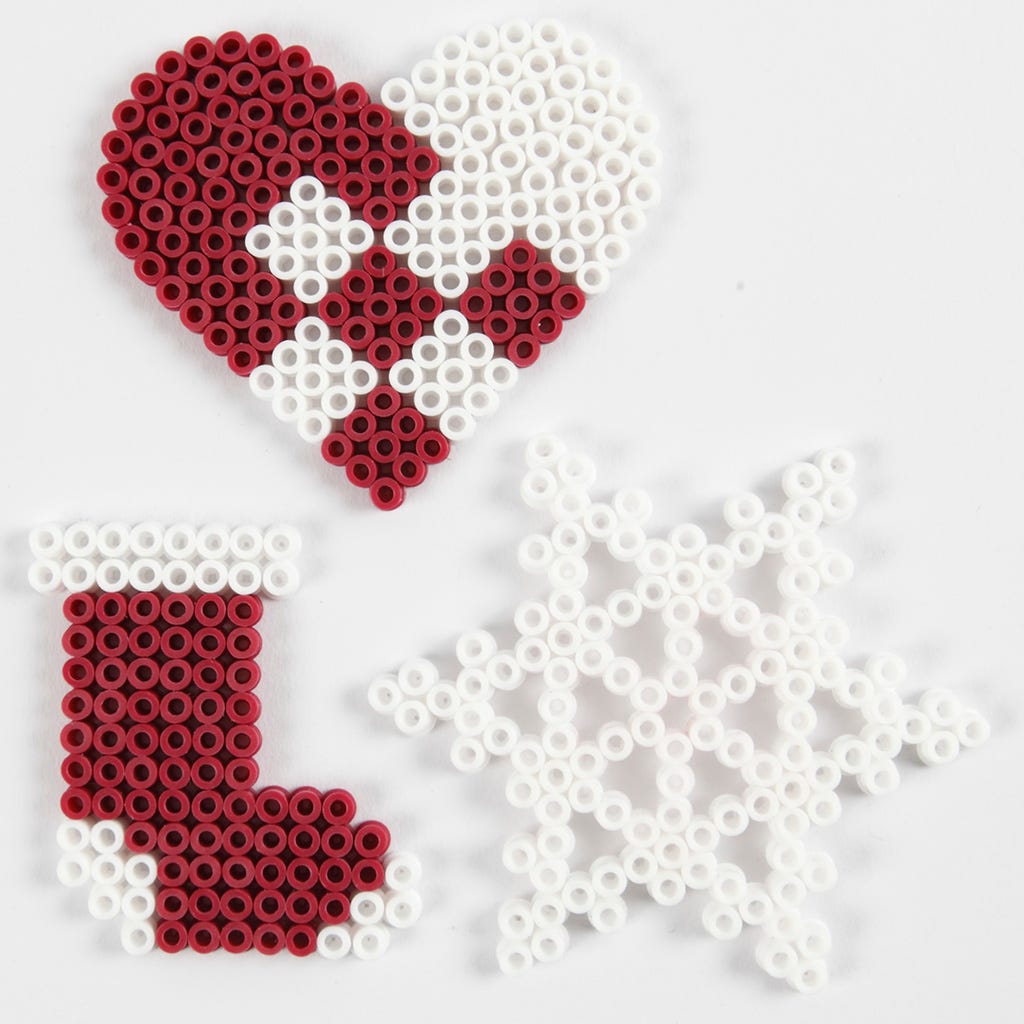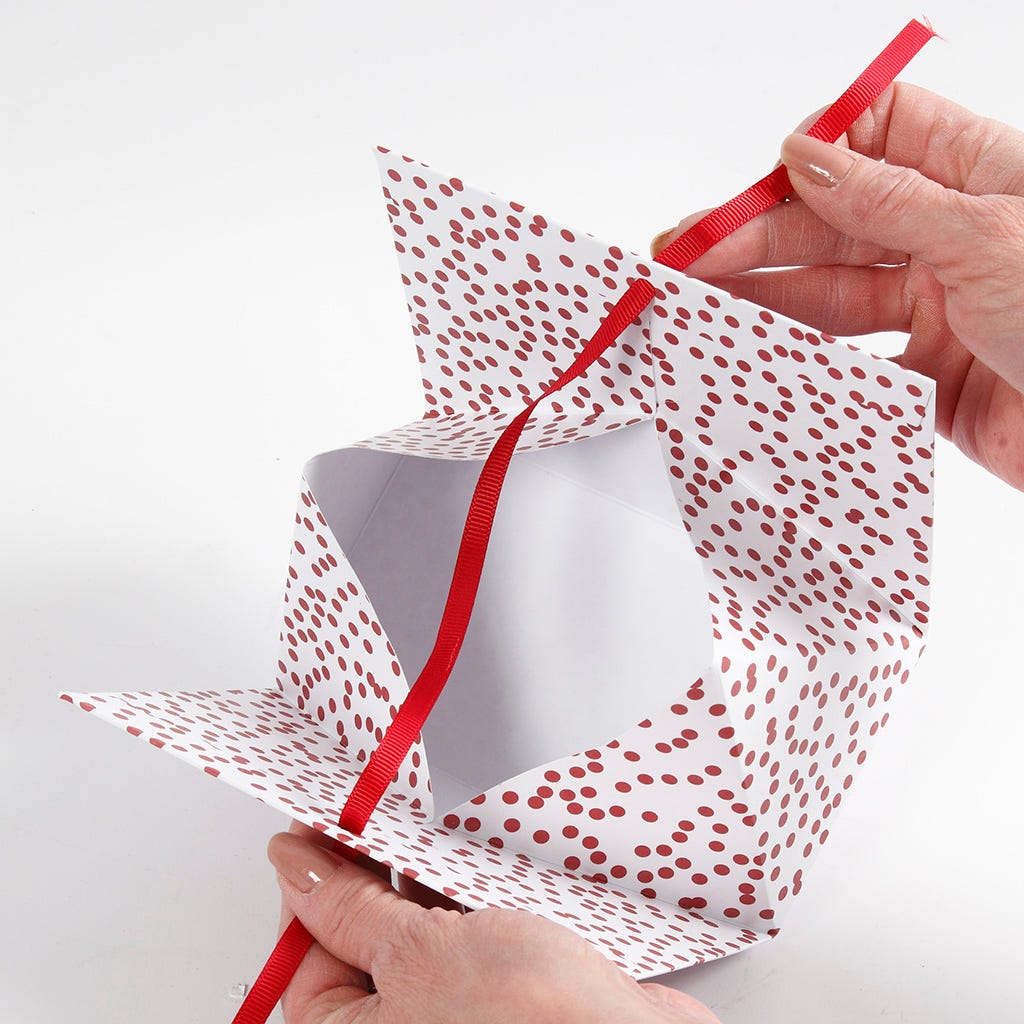 6
Fold the folding box and tie.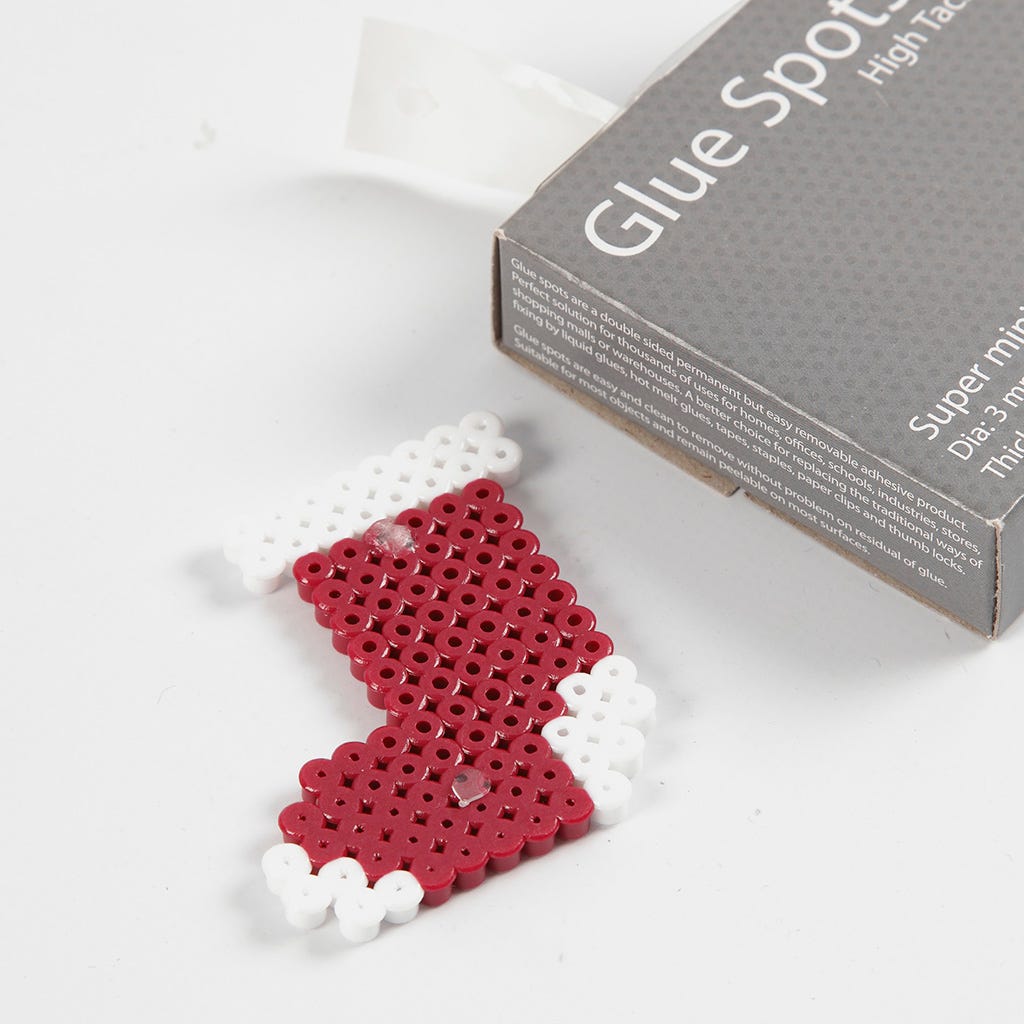 7
Attach the designs to the presents using glue dots.