Ready-Made Christmas Hanging Decorations with Decoupage
Ready-Made Christmas Hanging Decorations with Decoupage
Ready-made fabric shapes for hanging, decorated with vintage die-cuts, attached using decoupage lacquer for fabrics. How to do it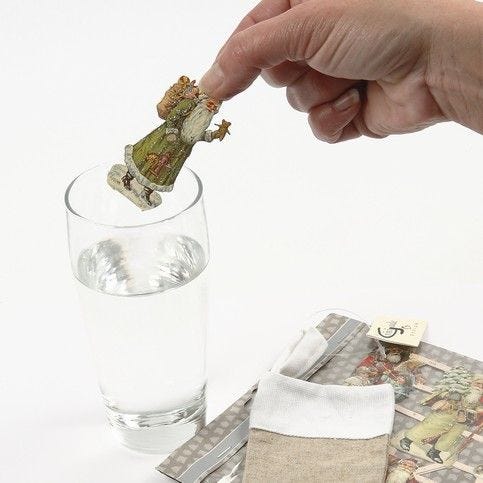 1.
Moisten the vintage die-cut with water.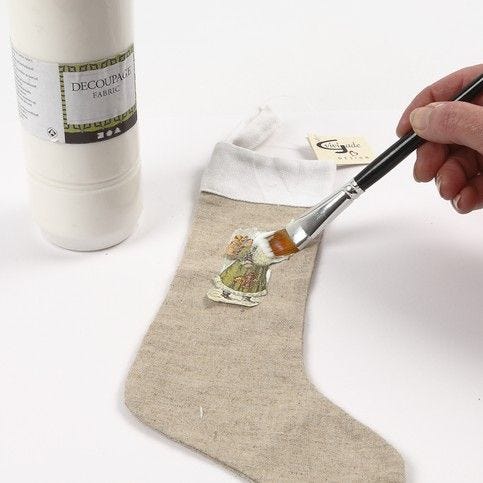 2.
Apply a coat of decoupage lacquer for fabrics onto the vintage die-cut using a brush. Attach the vintage die-cut onto the ready-made fabric shape, apply another coat of decoupage lacquer and let it dry completely.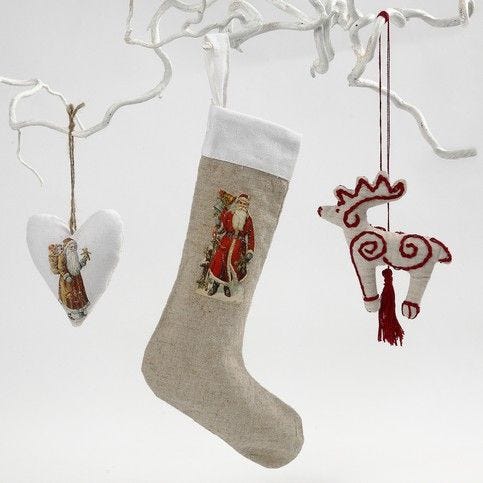 Copyright © 2013-present Magento, Inc. All rights reserved.