Puffed Up Easter Creatures
Puffed Up Easter Creatures
Paint small flower pots, compressed cotton balls and eggs with Plus Color craft paint. Polka dots made with Puff Liner are then puffed up using a heat gun. Finally add flower ribbon, funny eyes and decorative card details. How to do it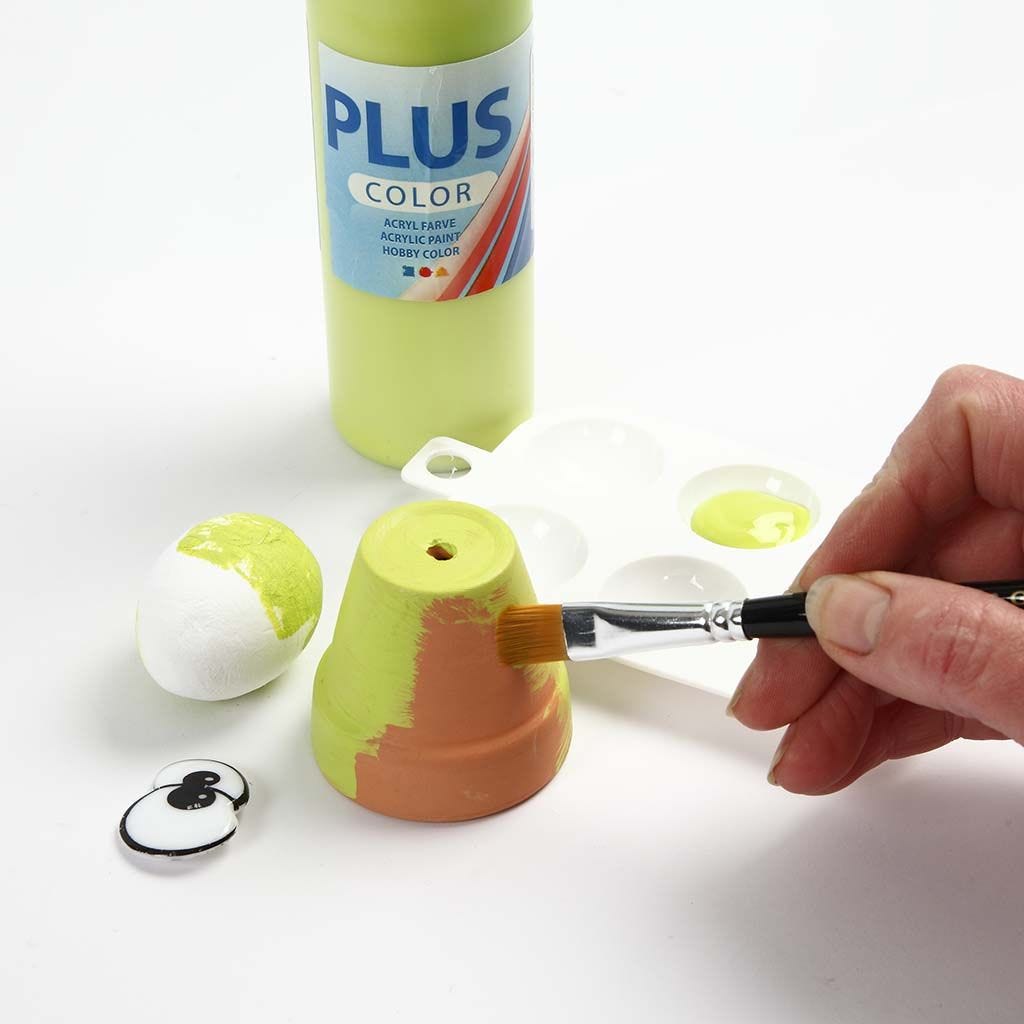 1.
Paint a compressed cotton egg, a compressed cotton ball and a flower pot with Plus Color craft paint. Let it dry.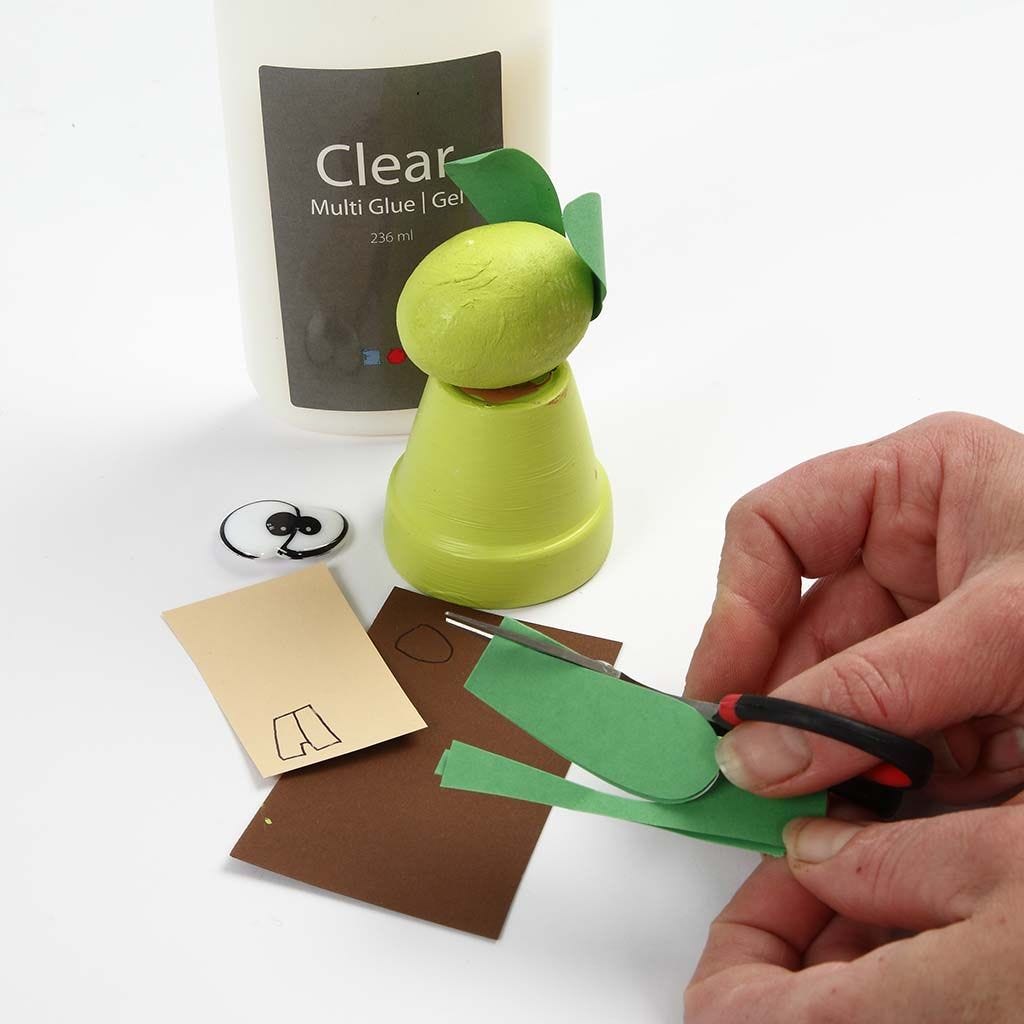 2.
Cut the ears and the nose from card and glue these parts onto balls and eggs using a glue gun. Glue the head onto the flower pot. Use an end cutter for cutting off the fastener attached to the back of the funny eyes – glue the eyes onto the compressed cotton ball with a glue gun.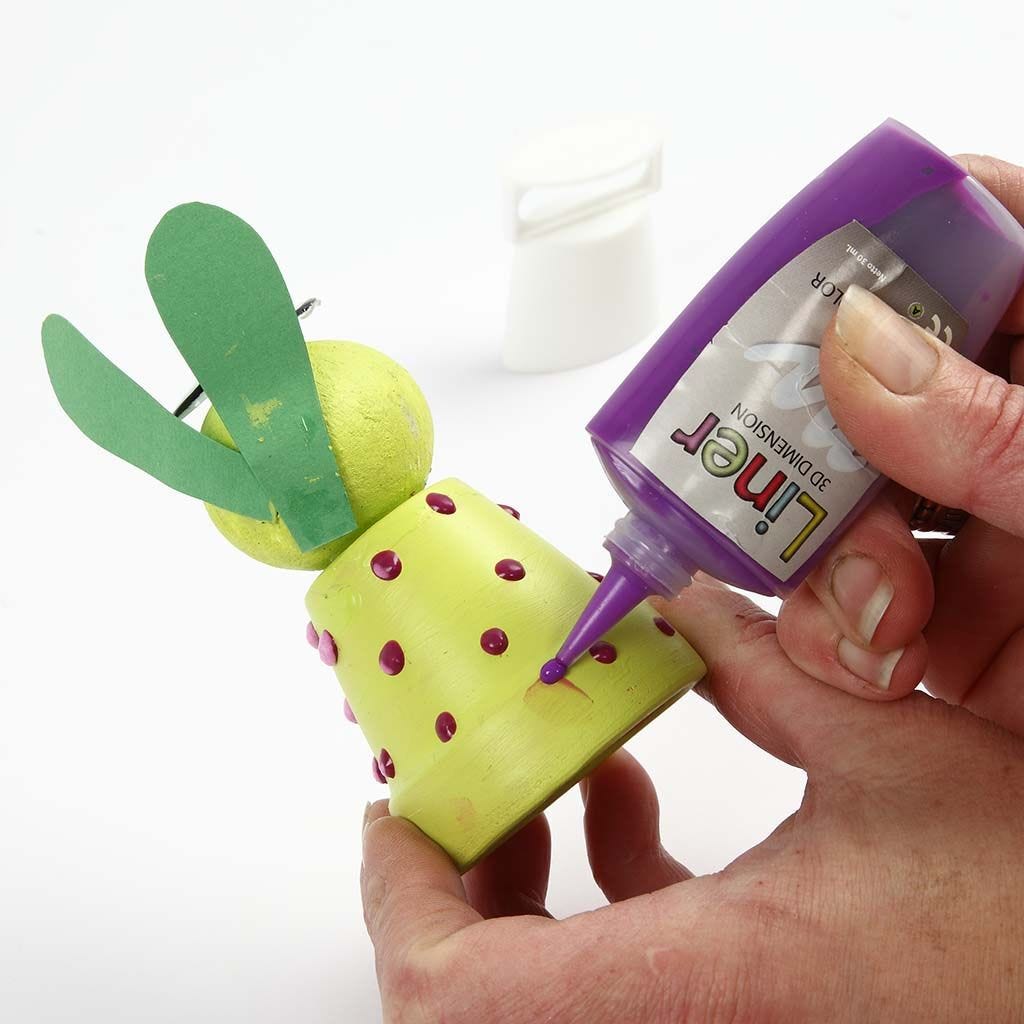 3.
Make dots on the flower pots, the head and the ears with a Puff Liner.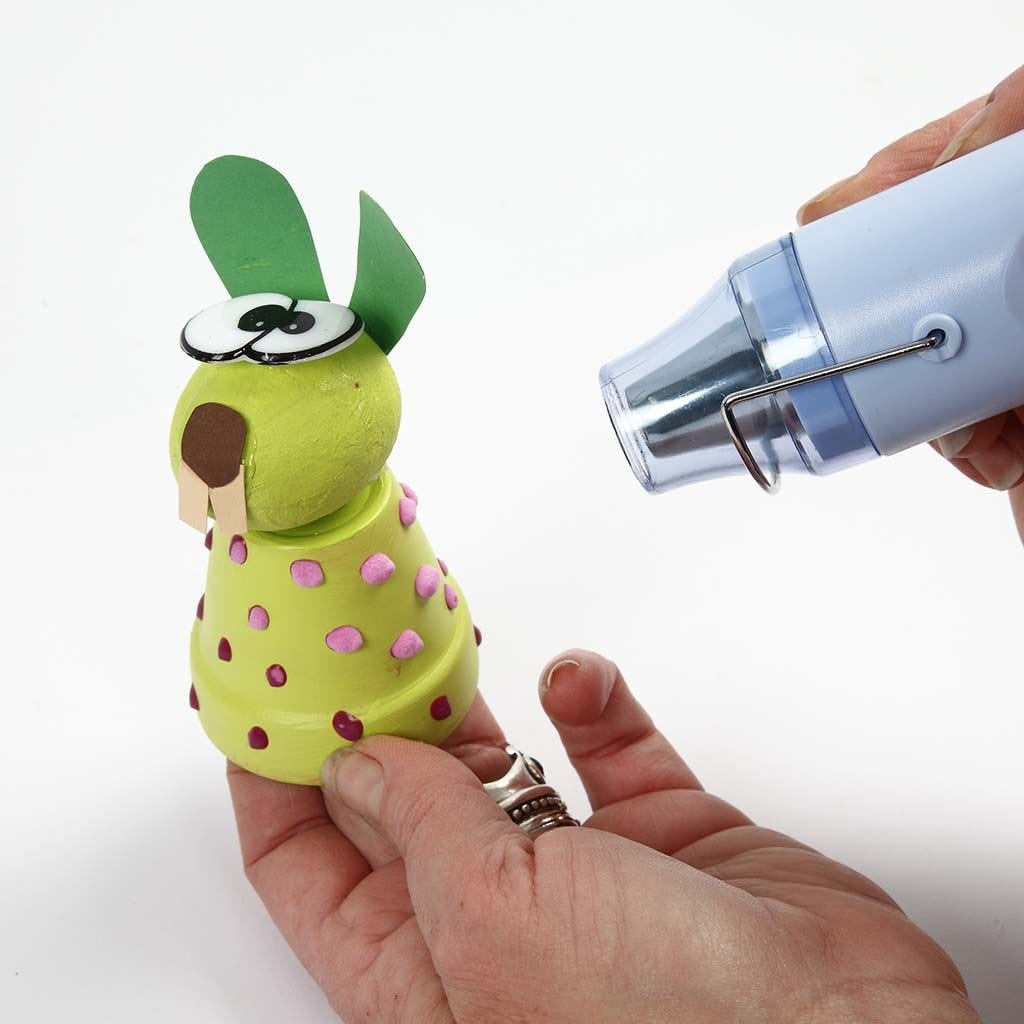 4.
Use a heat gun and circular movements to puff up the dots.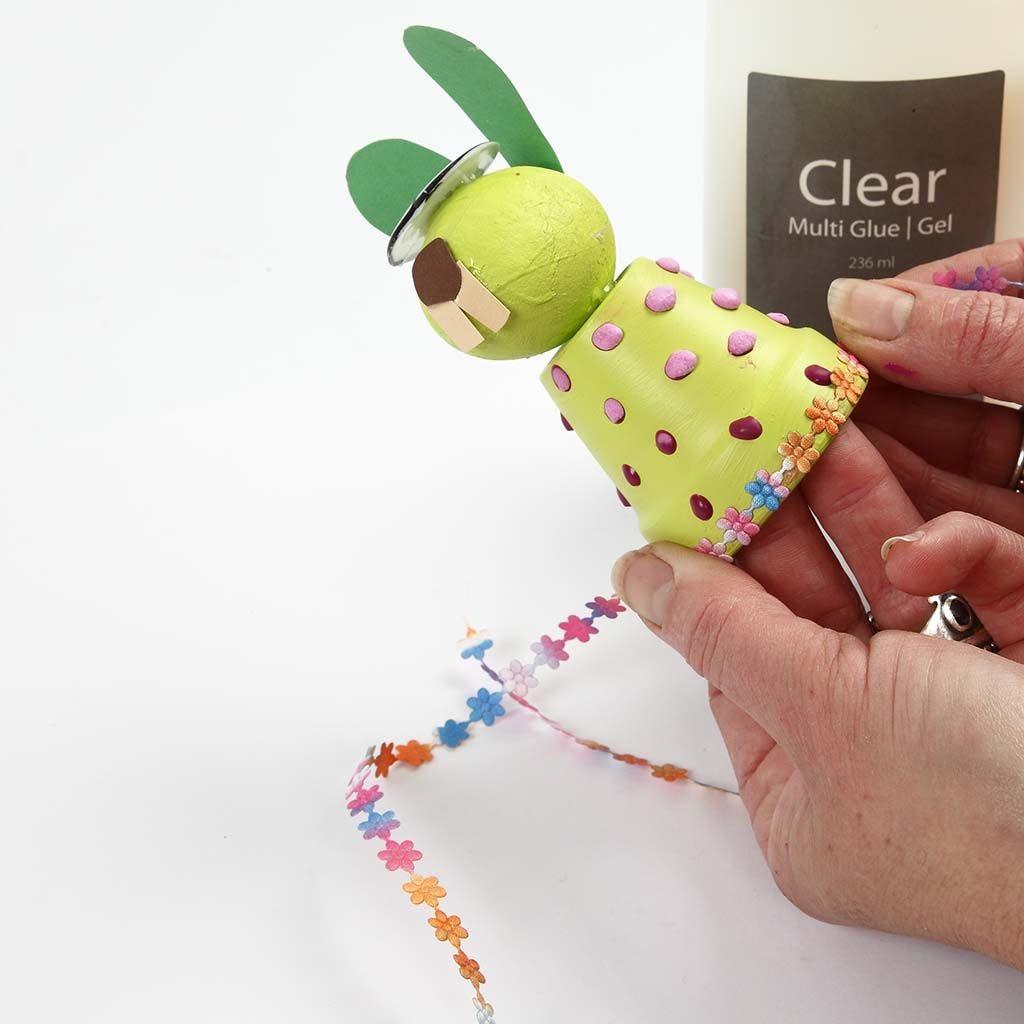 5.
Finally glue the flower ribbon onto the flower pot.
Copyright © 2013-present Magento, Inc. All rights reserved.