Color Dekor on porcelain. You can make your own personal porcelain with strips and punched out dots. The dots are punched out using the Fiskars Hand Punch.
How to do it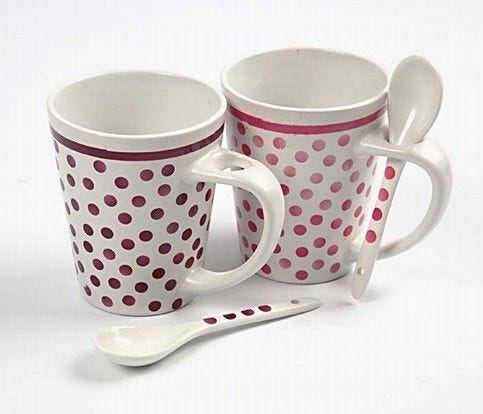 1
Wash the porcelain before you start. Cut a 0.5cm wide strip from Color Dekor for decorating the border and use the Hand Punch for punching out lots of small dots. Put the strip and the dots in water until the paper is soaked and you can remove the backing paper. Attach the decoration to the porcelain. Remove the excess water and let the porcelain dry for 24 hours. Fix the porcelain in the oven for 30 minutes at 180°C.
Copyright © 2013-present Magento, Inc. All rights reserved.