Porcelain Pictures for Hanging
Porcelain Pictures for Hanging
Cut shapes from Color Decor Decoration Foil. After soaking in water, they can be attached to porcelain. Details are drawn with a Glass and Porcelain Marker. Fixed in an oven for 30 minutes at 180°C. How to do it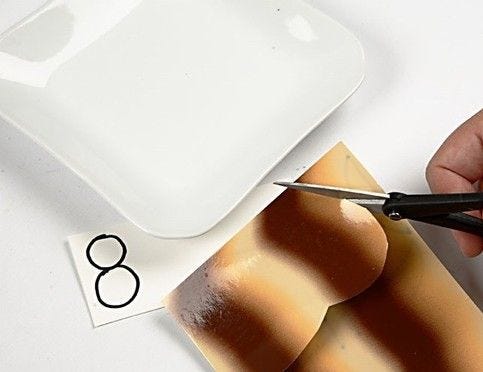 1.
Cut simple shapes in Color Dekor. Put the shapes in a bowl with water.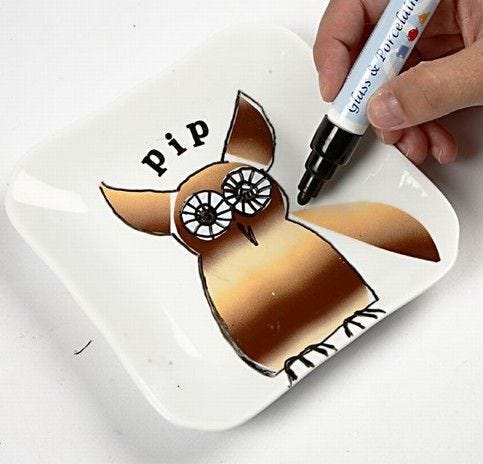 2.
The paper will loosen and the shapes can be attached to the porcelain. When dry, add details using the glass and porcelain marker. Fix for 30 minutes in an oven at 180°C for increased durability. Glue picture hangers onto the back of the porcelain picture.