Porcelain decorated with Glass and Porcelain Markers
Porcelain decorated with Glass and Porcelain Markers
The milk can, the bowl and the dish are decorated with colourful designs made with glass and porcelain markers. How to do it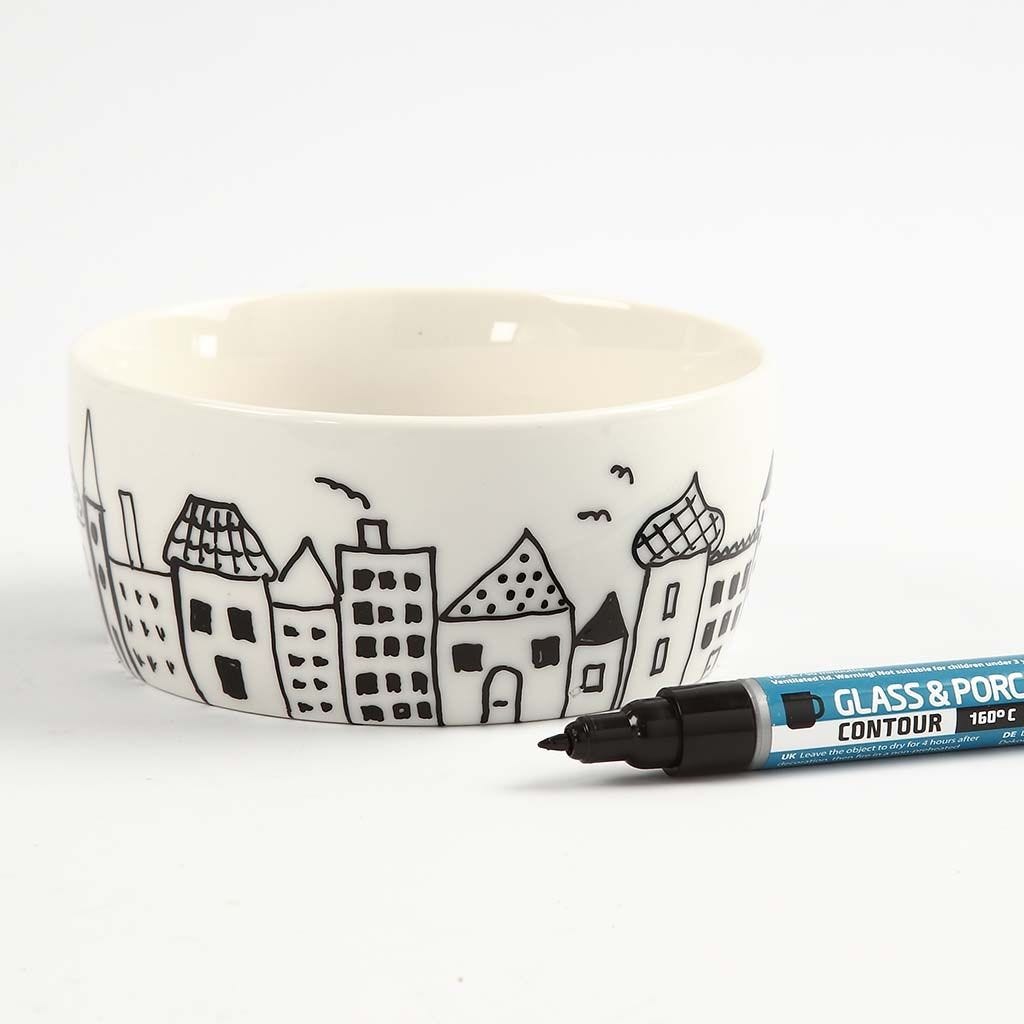 1.
Outline the design using a black glass and porcelain marker. Then colour in the design. Let it dry.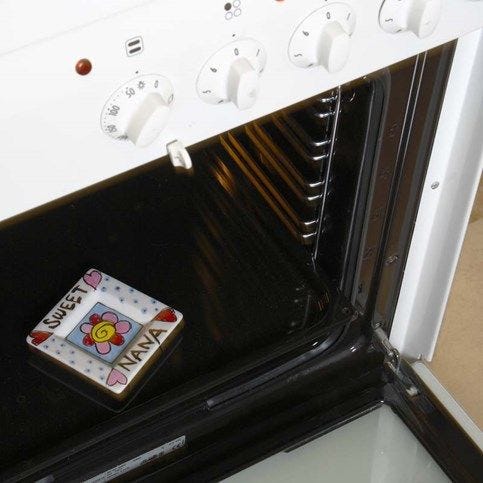 2.
Place the decorated porcelain in a cold oven, set it at 160°C and leave the items in the oven for 30 minutes.