Pom-Poms made from Construction Straws
Pom-Poms made from Construction Straws
These two pom-poms are made from construction straws that are gathered in a bunch and tied tightly with a waxed cotton cord. How to do it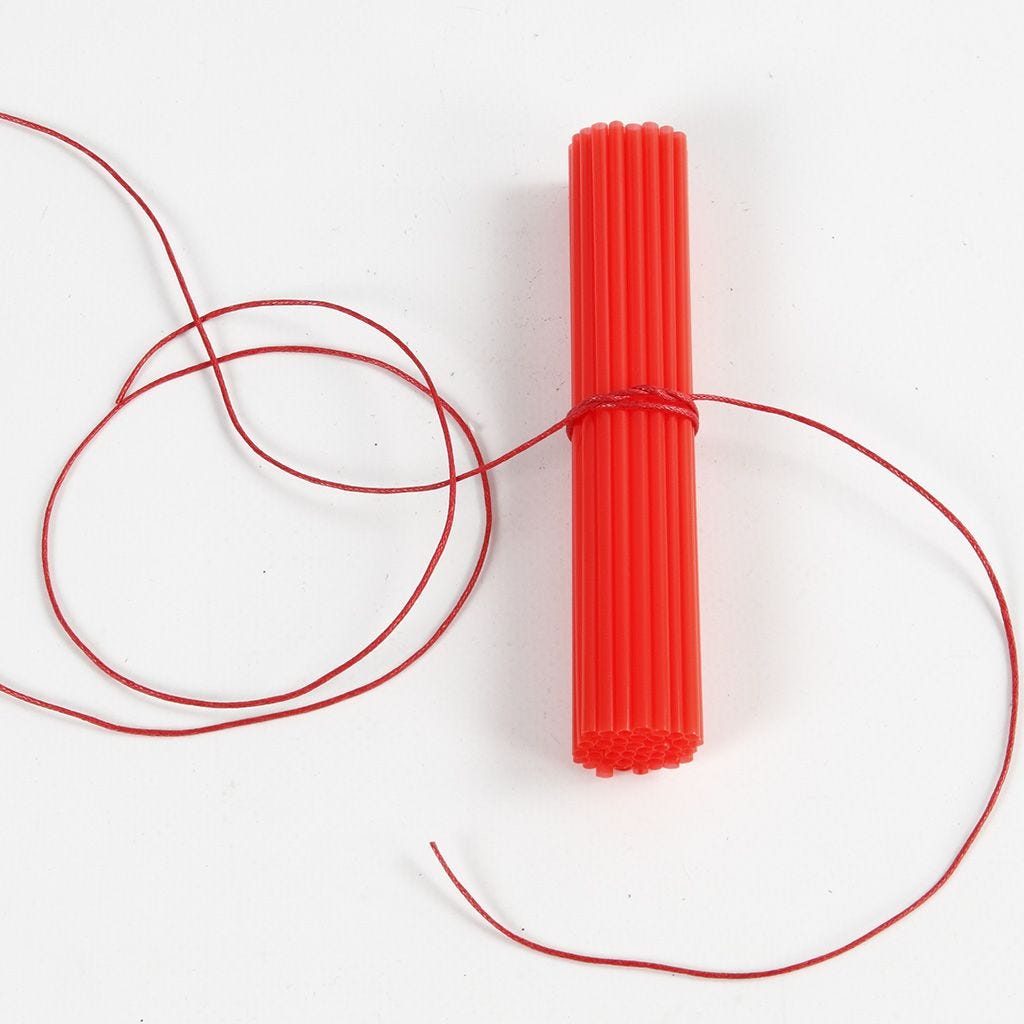 1
Cut a long piece of waxed cotton cord and gather approx. 40 construction straws into a bundle. Wind the cotton cord twice around the bundle and tie loosely.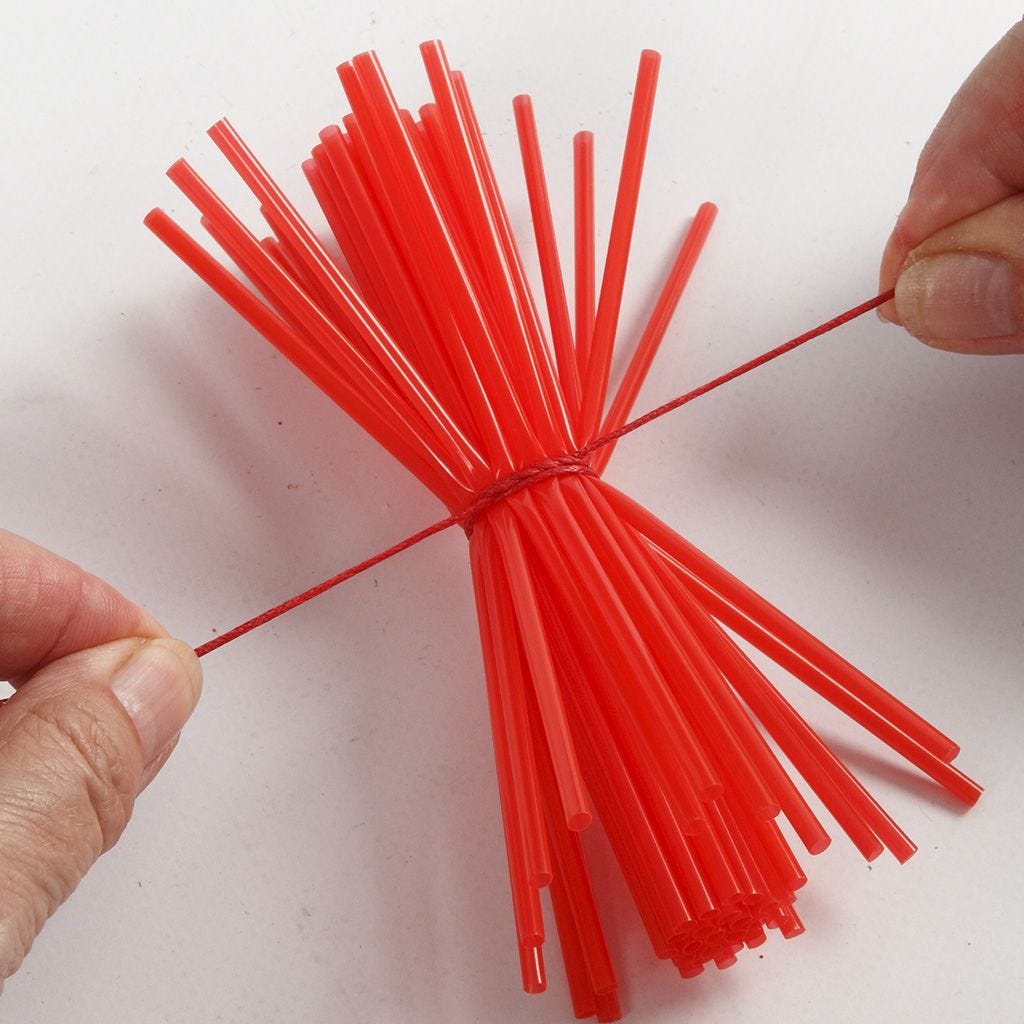 2
Then tighten the cords and tie 2-3 very tight knots. This will make the straws spread.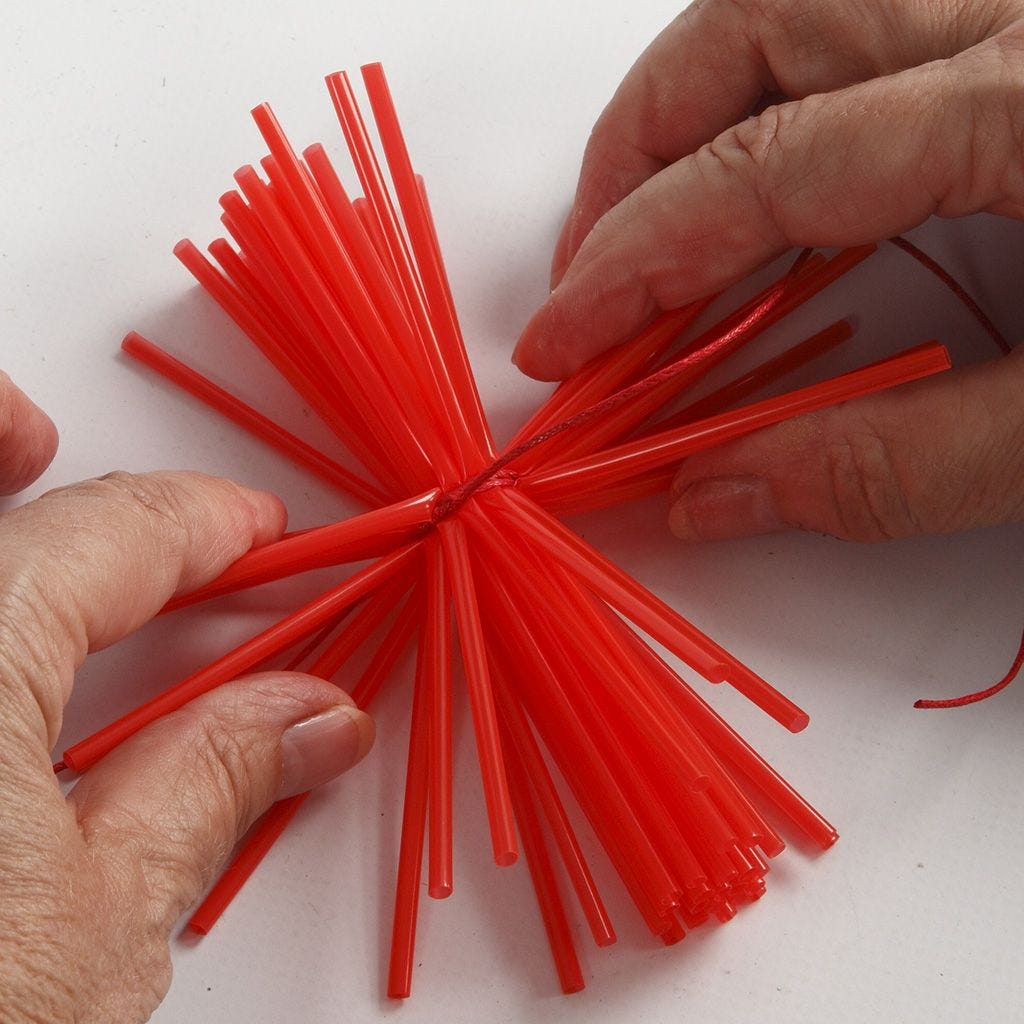 3
Cut off one of the cords and squeeze the straws into shape, so that they resemble a pom-pom shape.