Pom-Pom Reindeer with Silk Clay and Pipe Cleaners with Beads
These reindeer bodies and legs are made from acrylic yarn and pipe cleaners on a pom-pom maker. Hooves are made from Silk Clay which is also used for covering a small polystyrene ball for the head. Pipe cleaners are used for antlers and legs and are decorated with beads.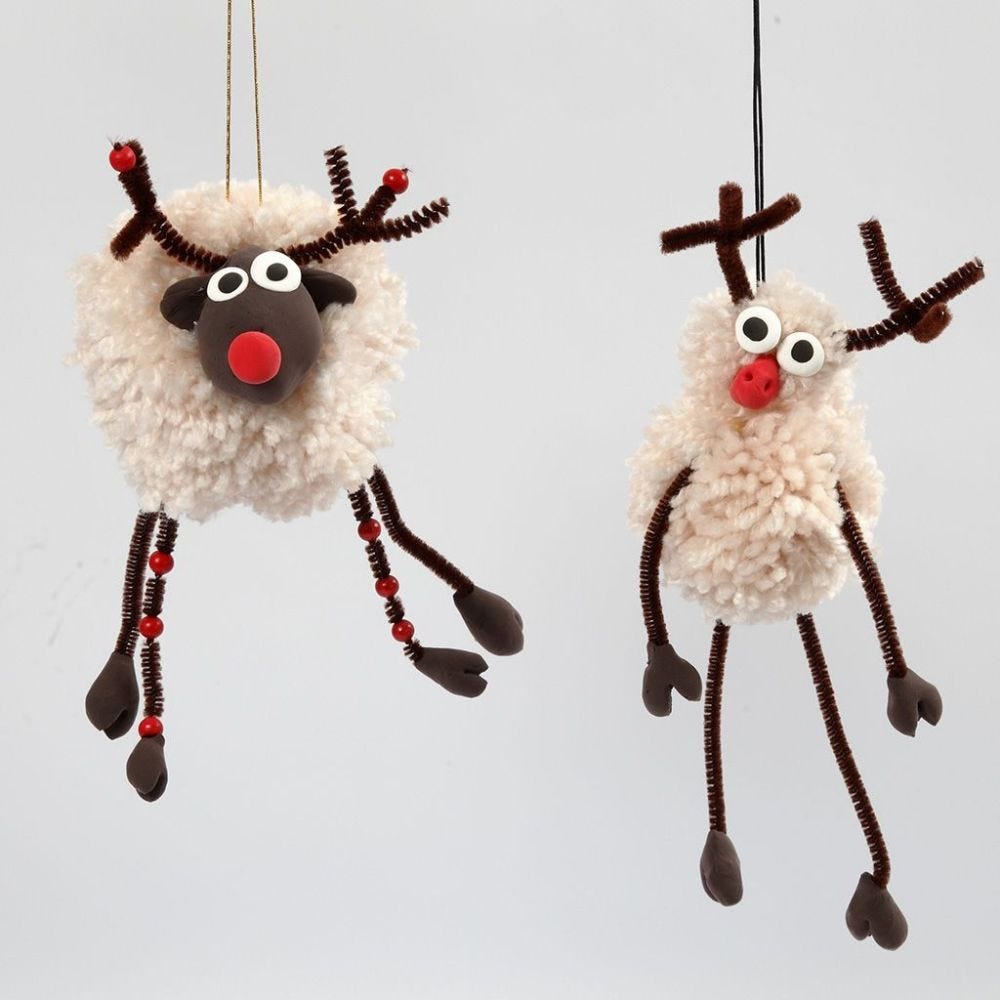 How to do it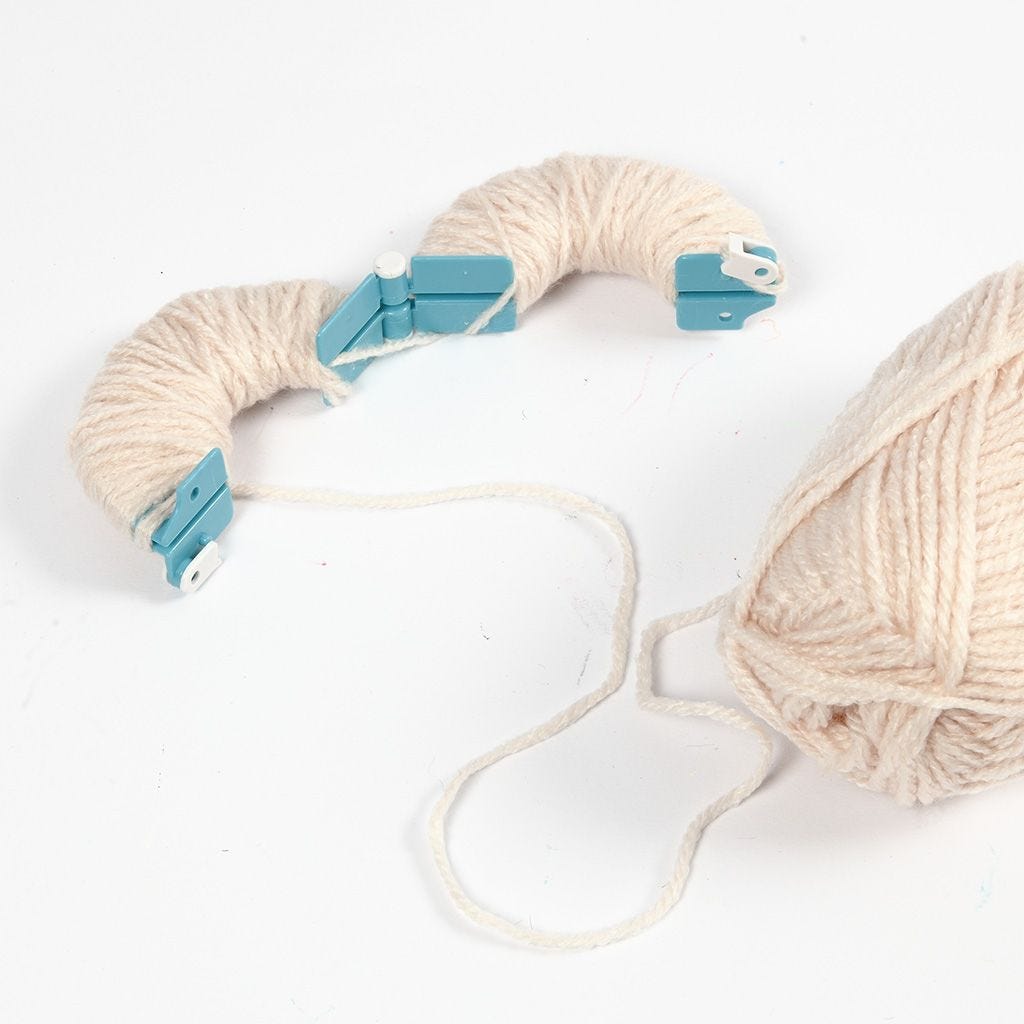 1
Open a pom-pom maker and wind the acrylic yarn several times around each part of the two-part pom-pom maker as illustrated.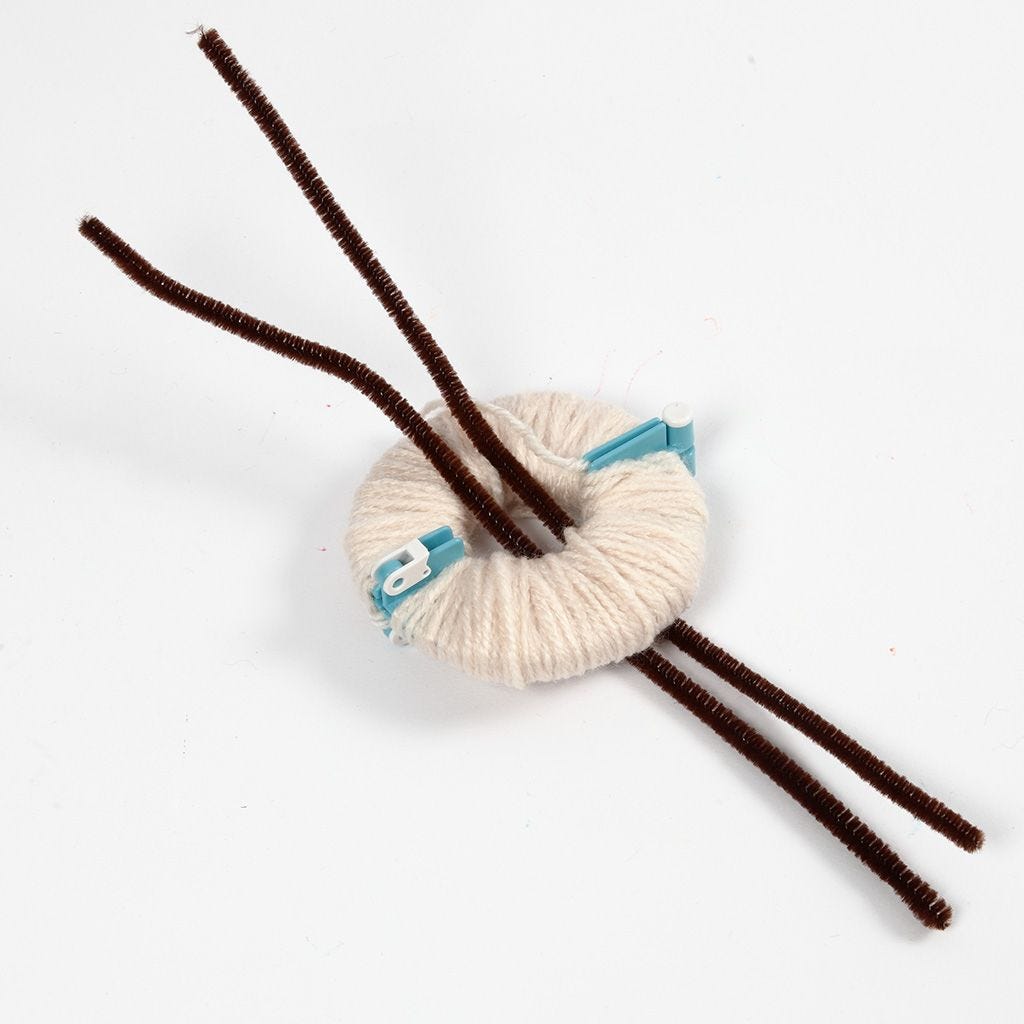 2
Close the pom-pom maker around two pipe cleaners.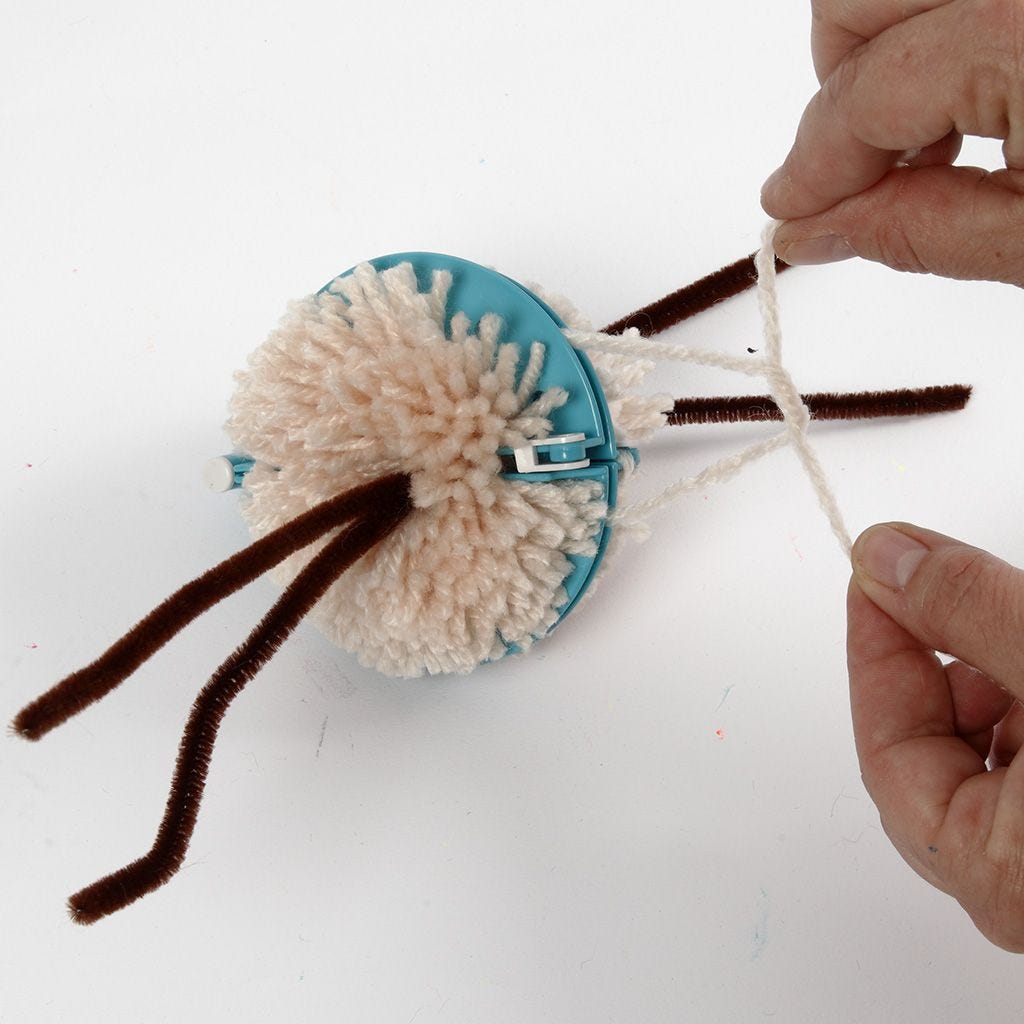 3
Cut open the yarn along the groove between the two discs. Tie a piece of yarn in the groove a couple of times and then tighten. Finish with a double knot.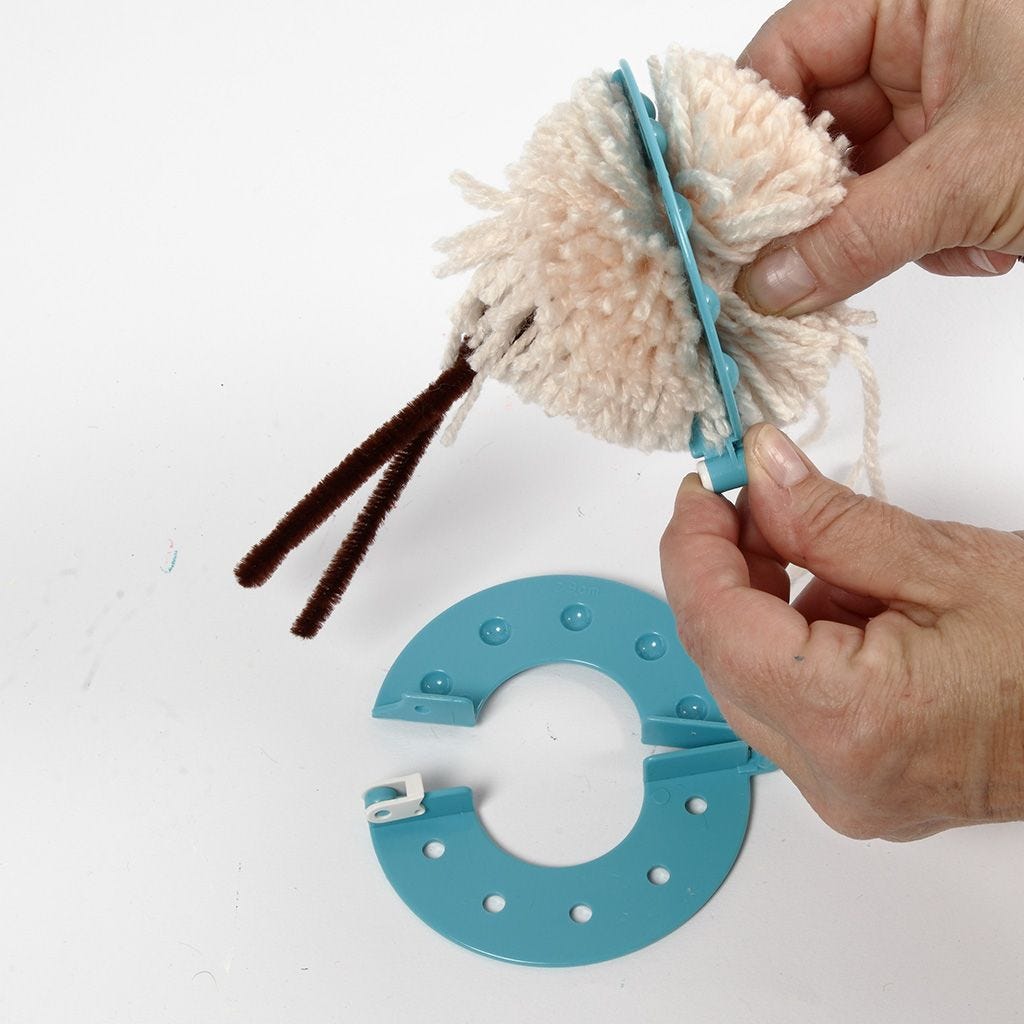 4
Remove the pom-pom maker and trim the pom-pom with a pair of scissors.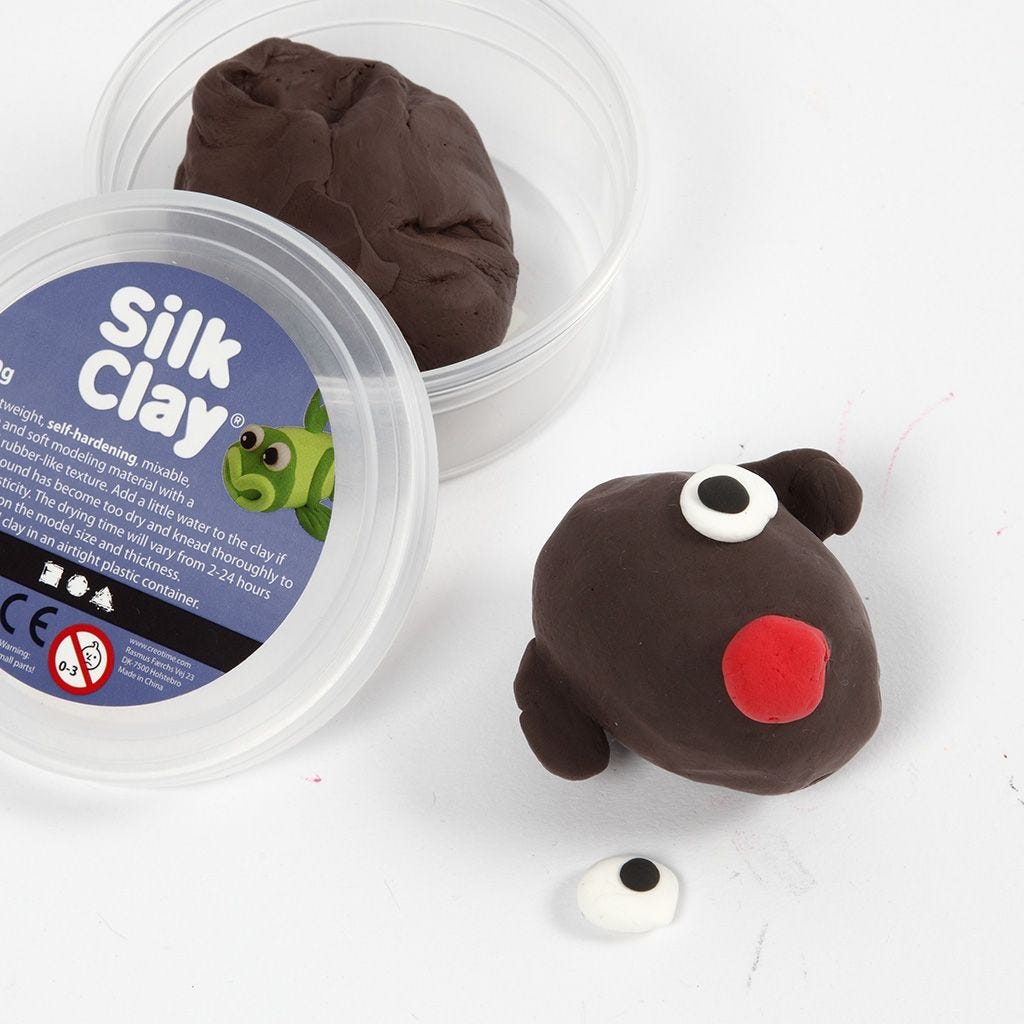 5
Head: Cover a polystyrene ball with Silk Clay. Make Silk Clay ears, eyes, nose and mouth. Leave to dry.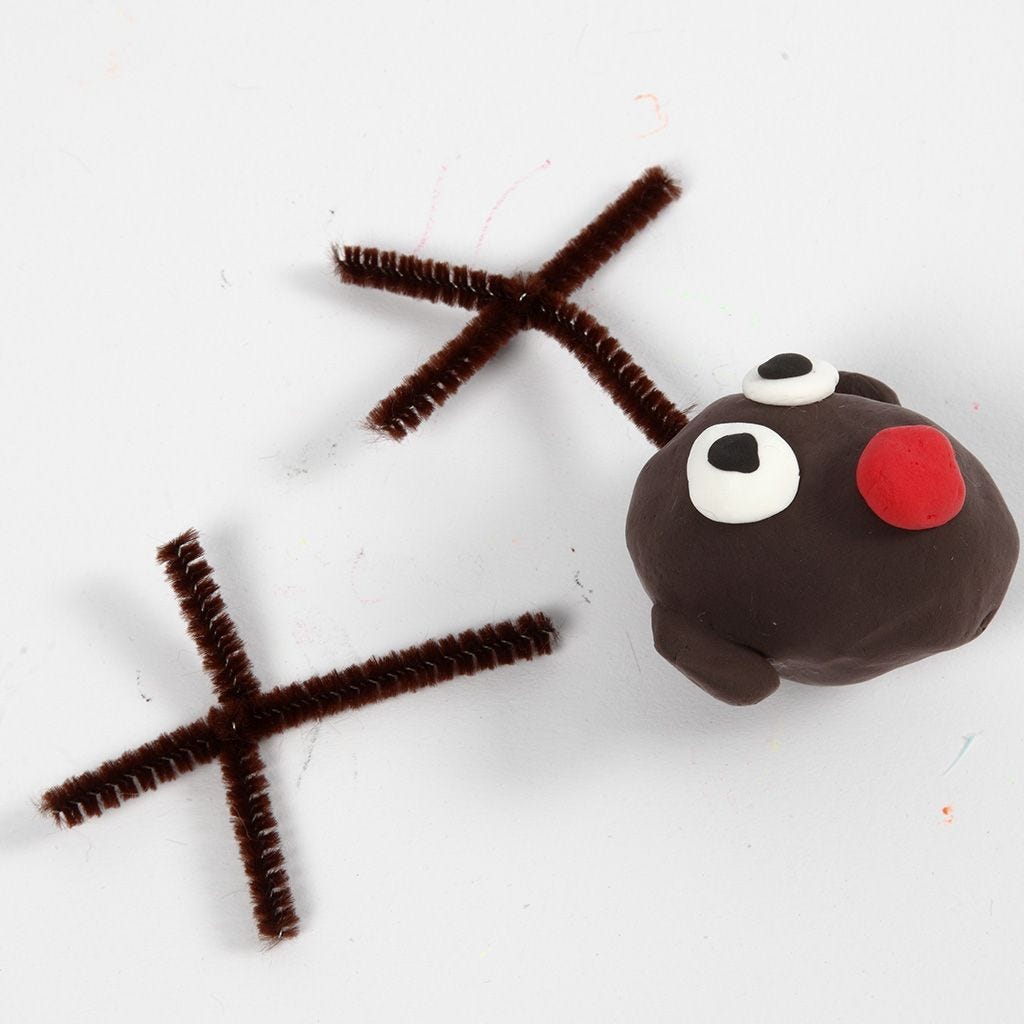 6
Antlers: Cut four short pieces of pipe cleaner and twist them together in pairs like a cross. Push them onto the head as illustrated.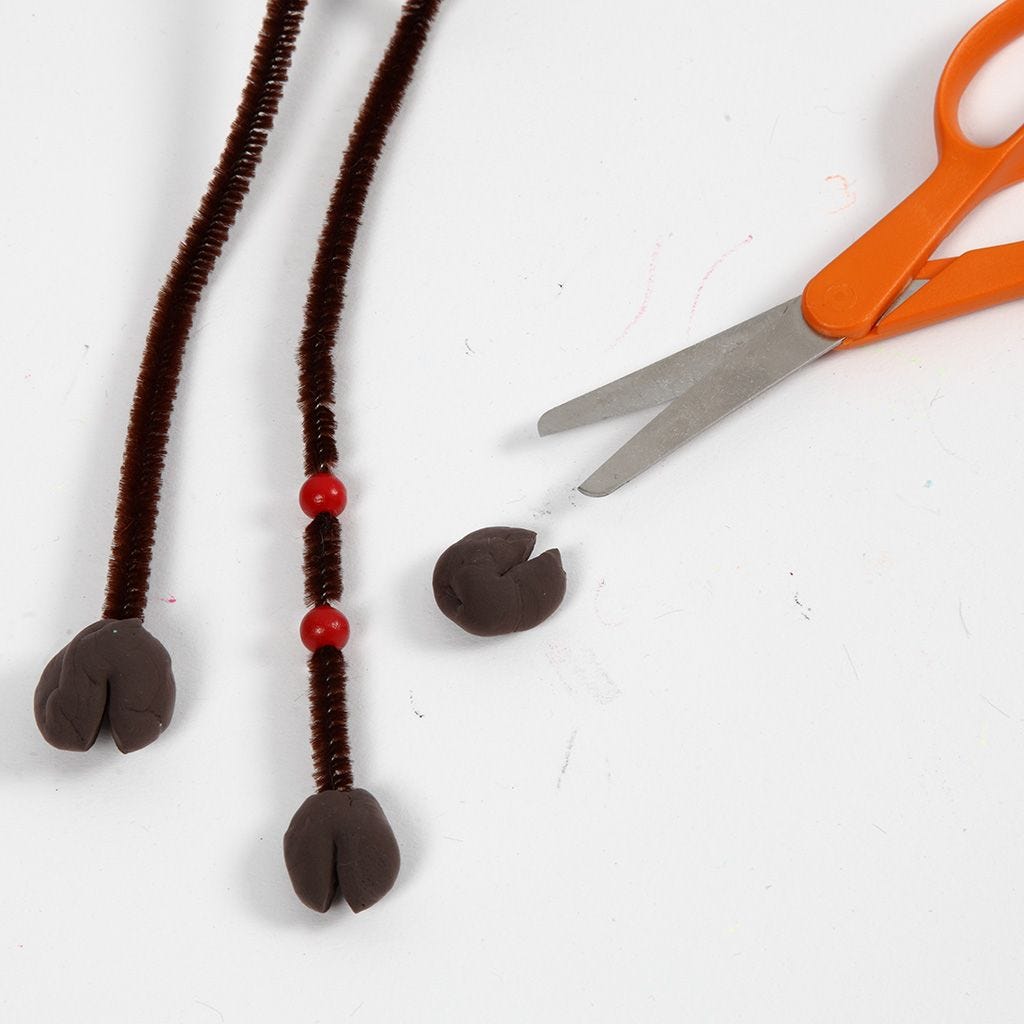 7
You may decorate the pipe cleaner legs with beads. Roll small Silk Clay balls for the hooves. Cut each hoof with a pair of scissors and push each of them onto the legs.
8
Glue the head onto the pom-pom using a glue gun.