Pom-pom Pendants from Spaghetti (Fabric) Yarn or Denim Fabric Yarn
You can make a pom-pom either from denim fabric yarn or from flat knitted spaghetti (fabric) yarn. The pom-pom is attached to a keyring with a chain to use as a handbag pendant.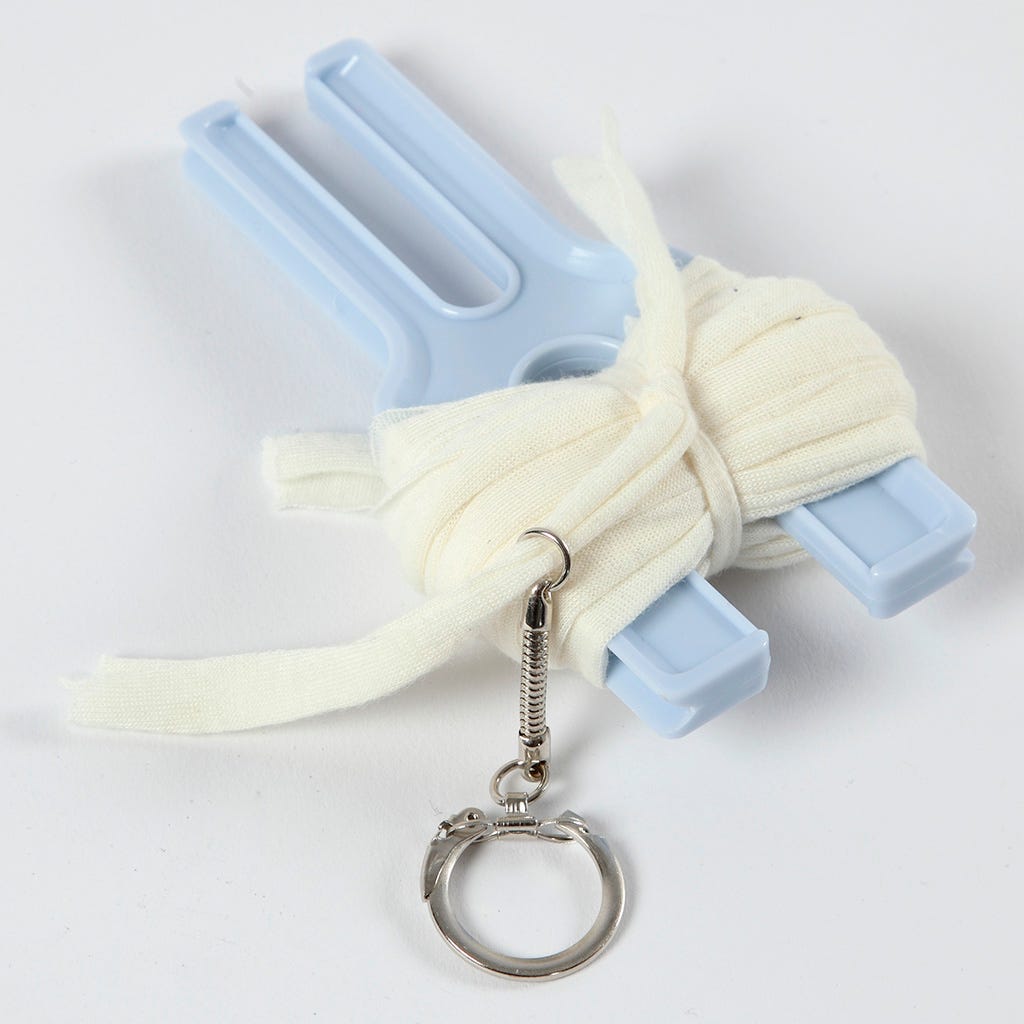 2
Tie a knot around the wound up yarn, tighten and attach a round jump ring from the keyring onto the yarn. Tie another knot and tighten.