Pom-pom Animals from Yarn and Felt
The bunny rabbit and the chick are each made from two pom-poms made using a pom-pom tool. The eyes, ears, beak and feet are either modelled from Silk Clay or cut from felt and glued on at the end. The templates which are available as a separate PDF file for this idea are cut from felt.
How to do it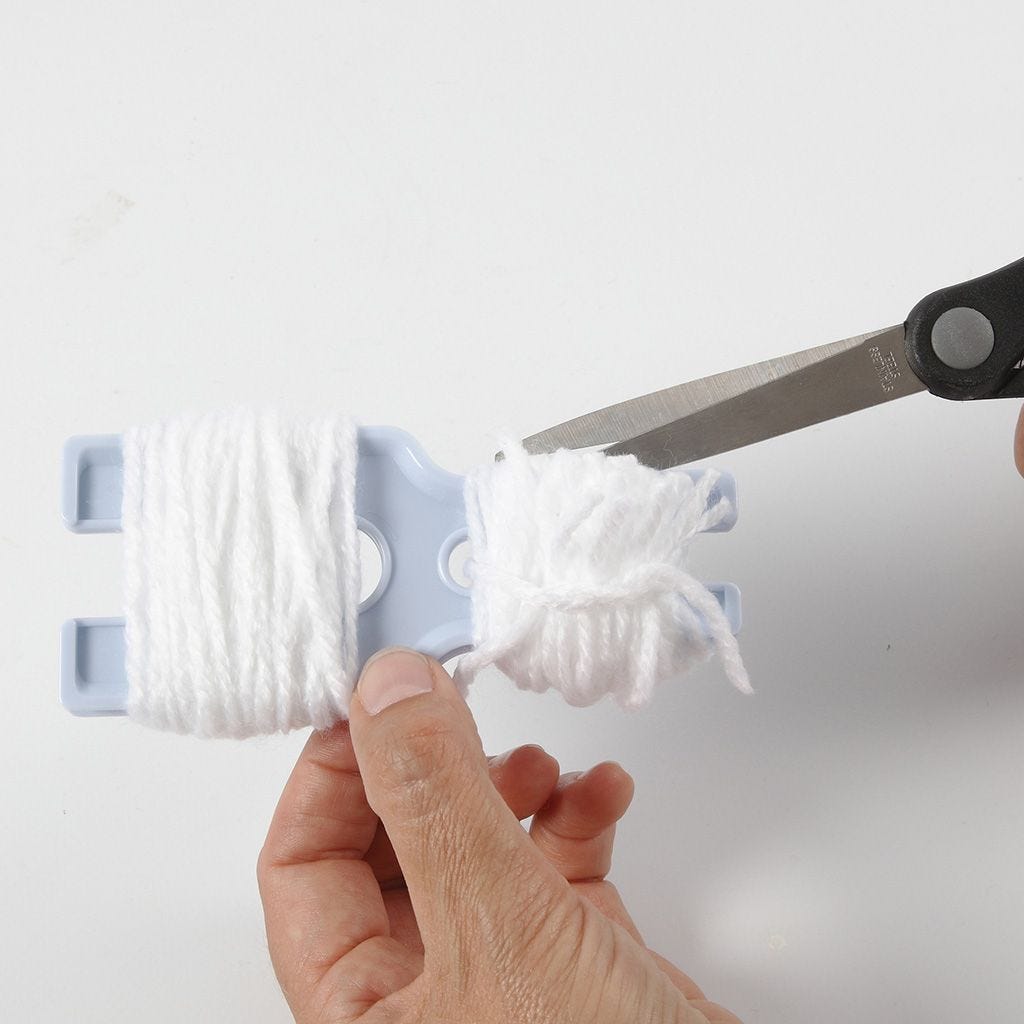 1
Wind yarn around the wide end of the pom-pom tool. The more you wind the denser the pom-pom. Tie a knot with a piece of yarn, tighten and cut open in the grooves along the sides.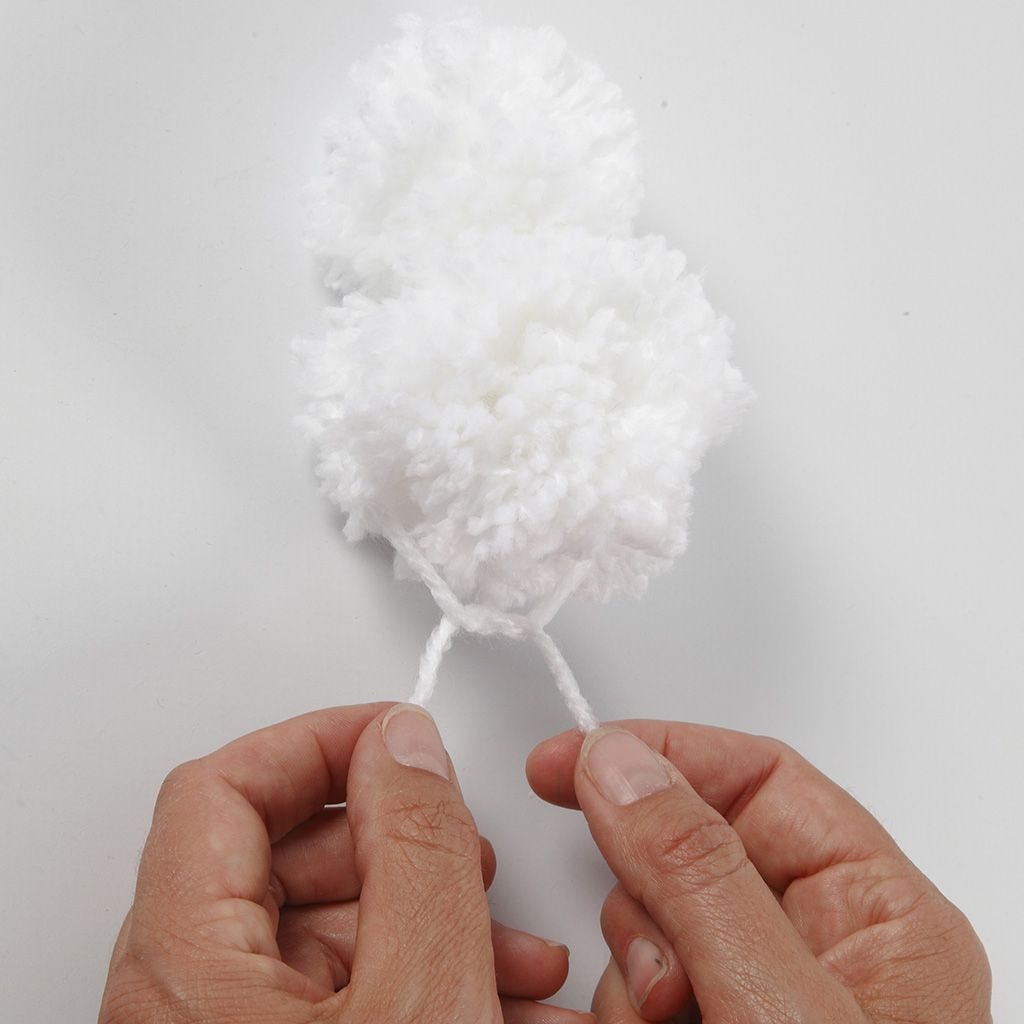 2
The yarn ends from the knotted piece of yarn on one pom-pom can be used for tying the two pom-poms together.
3
Glue on the ears (cut out using the template) with a glue gun and push on the Silk Clay eyes and a nose.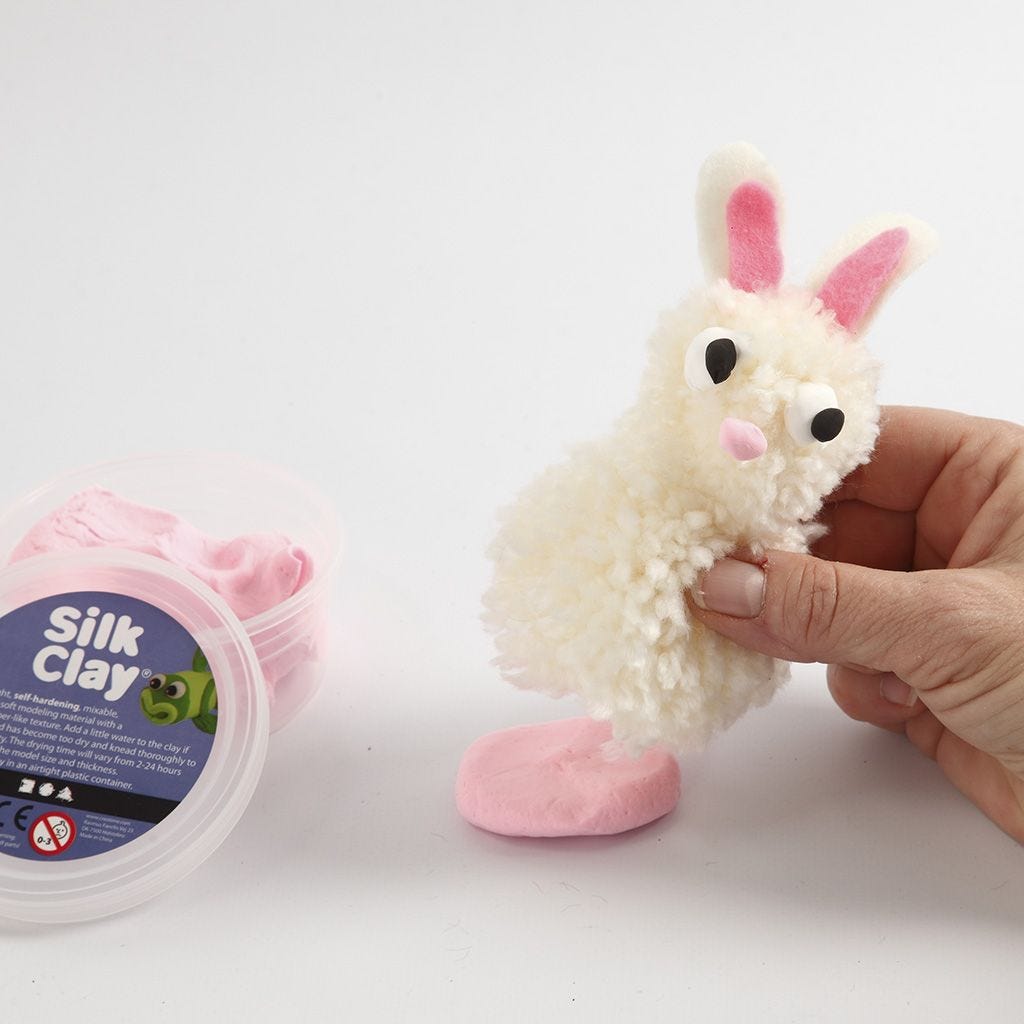 4
The bunny rabbit can lie down or you can press it onto a Silk Clay stand. Push hard and leave to dry.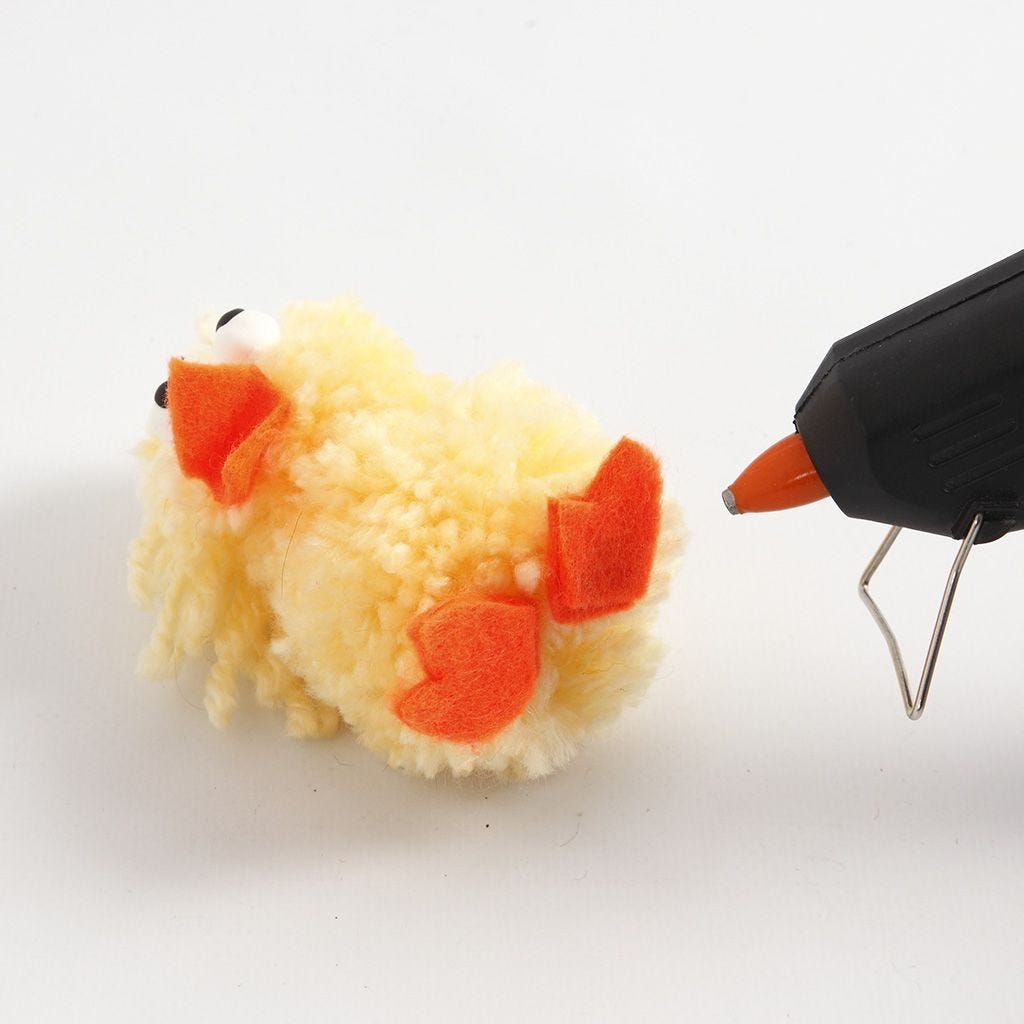 5
Glue on the chick's felt beak and feet using a glue gun. (The feet are made from two layers of felt glued together for stability).
I'm shopping as
b2c incl. tax
b2b excl. tax
b2g excl. tax
Go back
I'm shopping as
Continue as guest
Copyright © 2013-present Magento, Inc. All rights reserved.