Polystyrene Figures with Foam Clay and Silk Clay
Polystyrene Figures with Foam Clay and Silk Clay
These fairy children are made from Foam Clay and Silk Clay which are modelled around polystyrene items. They are decorated further with pipe cleaners, wings, sequins and flowers. How to do it
1
Make the head by covering a small polystyrene egg (approx. 2 cm) with Silk Clay. Add a nose, pointy ears and eyes.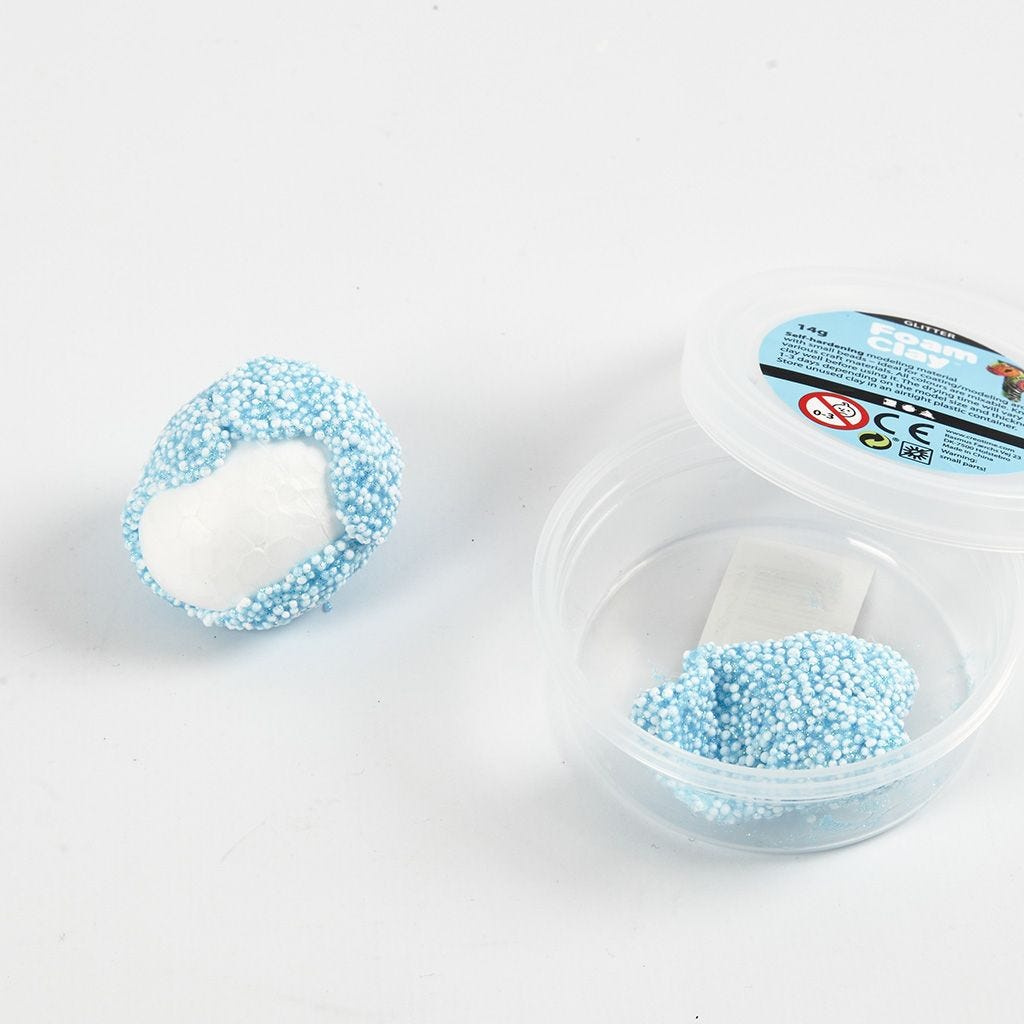 2
Make the body by covering a polystyrene egg (approx. 4 cm) with Foam Clay Glitter.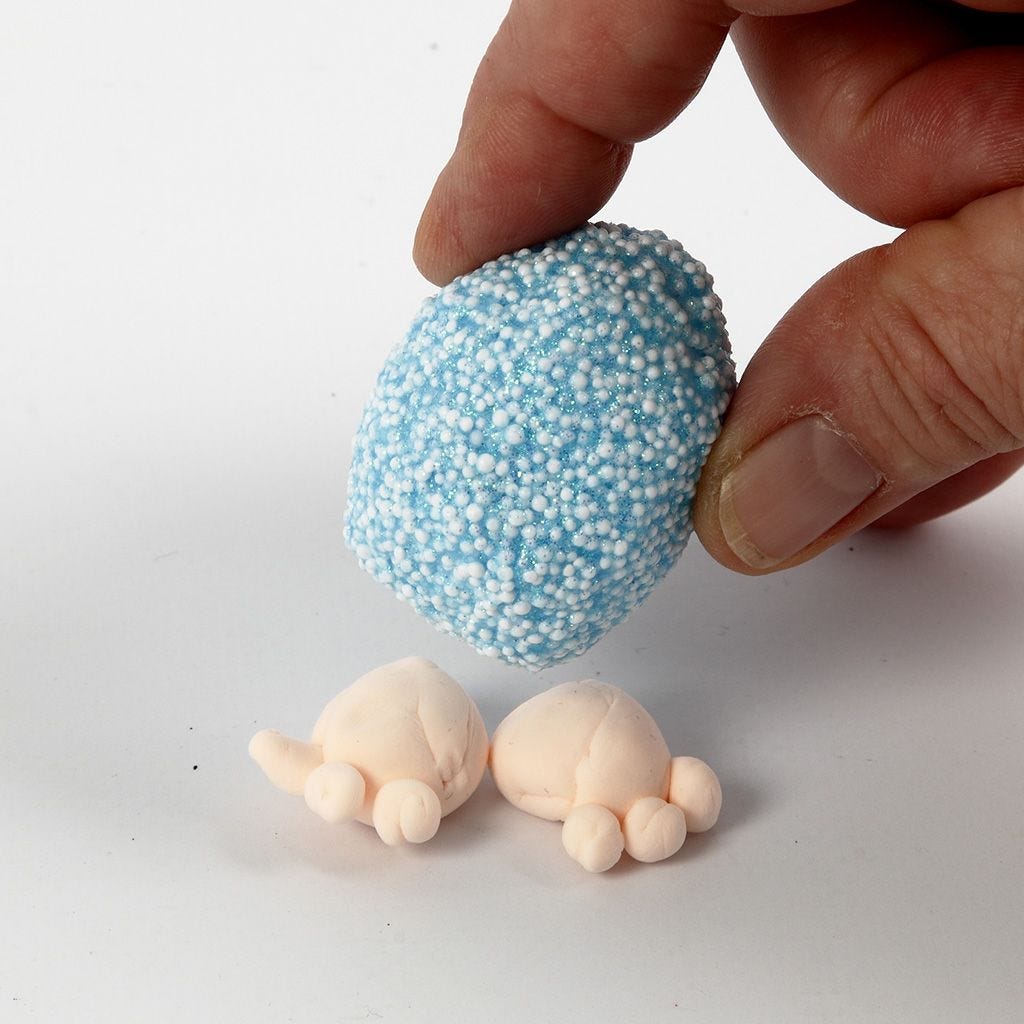 3
Model feet from Silk Clay and place the body onto these.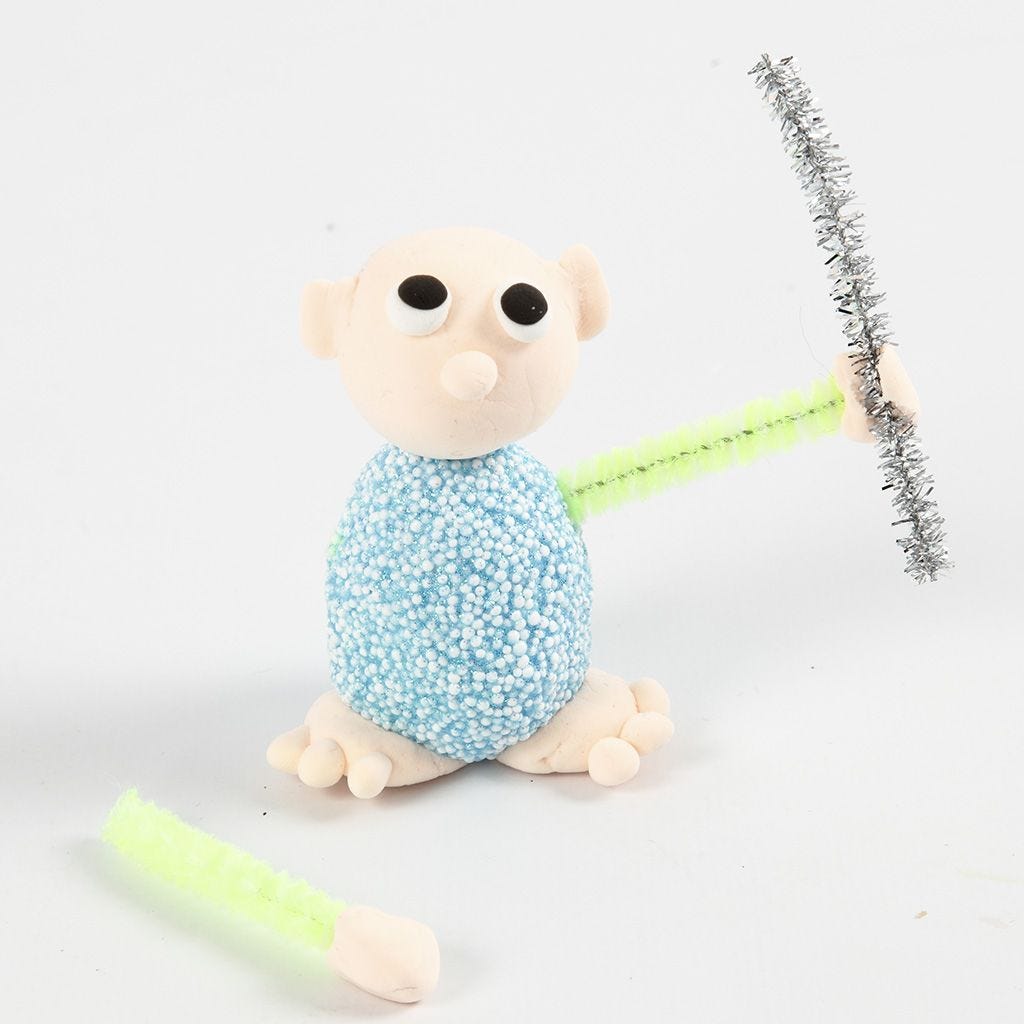 4
Place the head onto the body and push two shortened pieces of pipe cleaners with Silk Clay hands into the body. You may want to add a magic wand as well.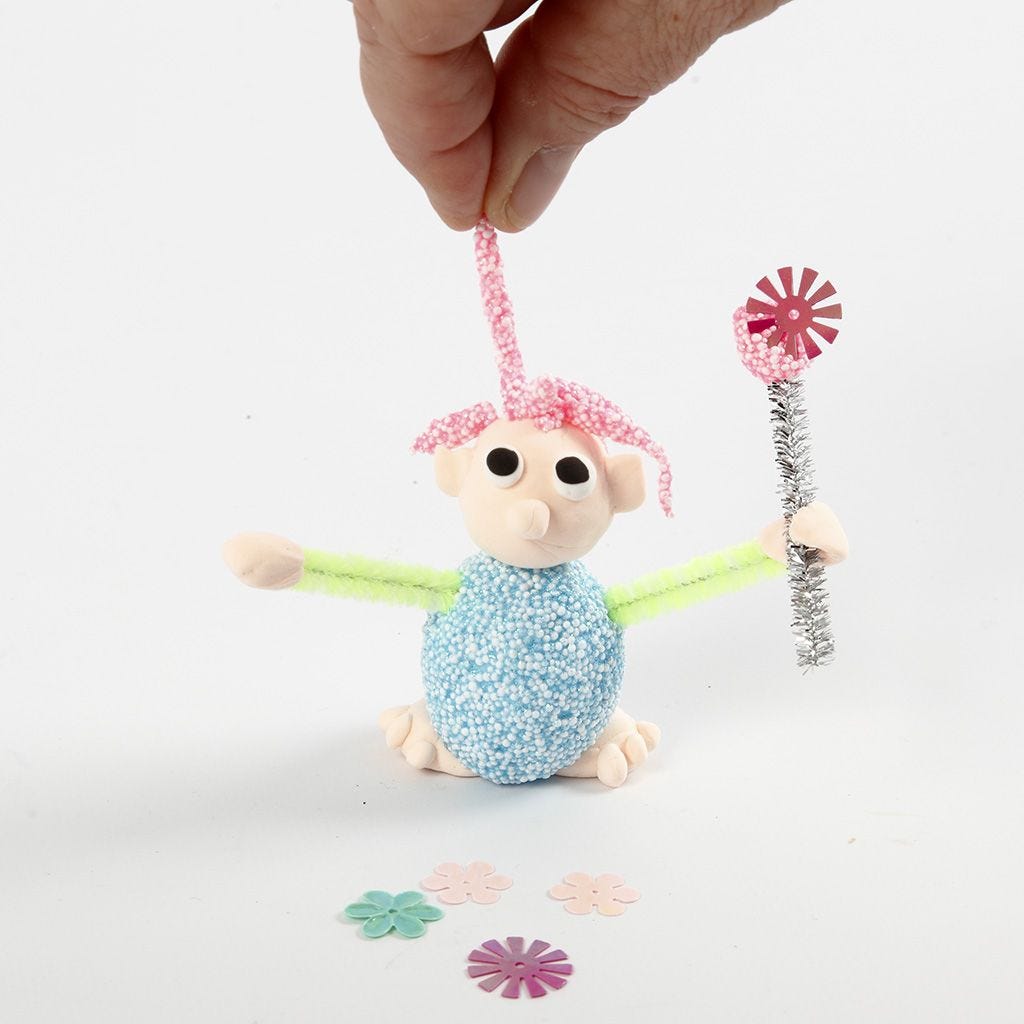 5
Roll thin Foam Clay strips for the hair and decorate with sequins, crowns etc.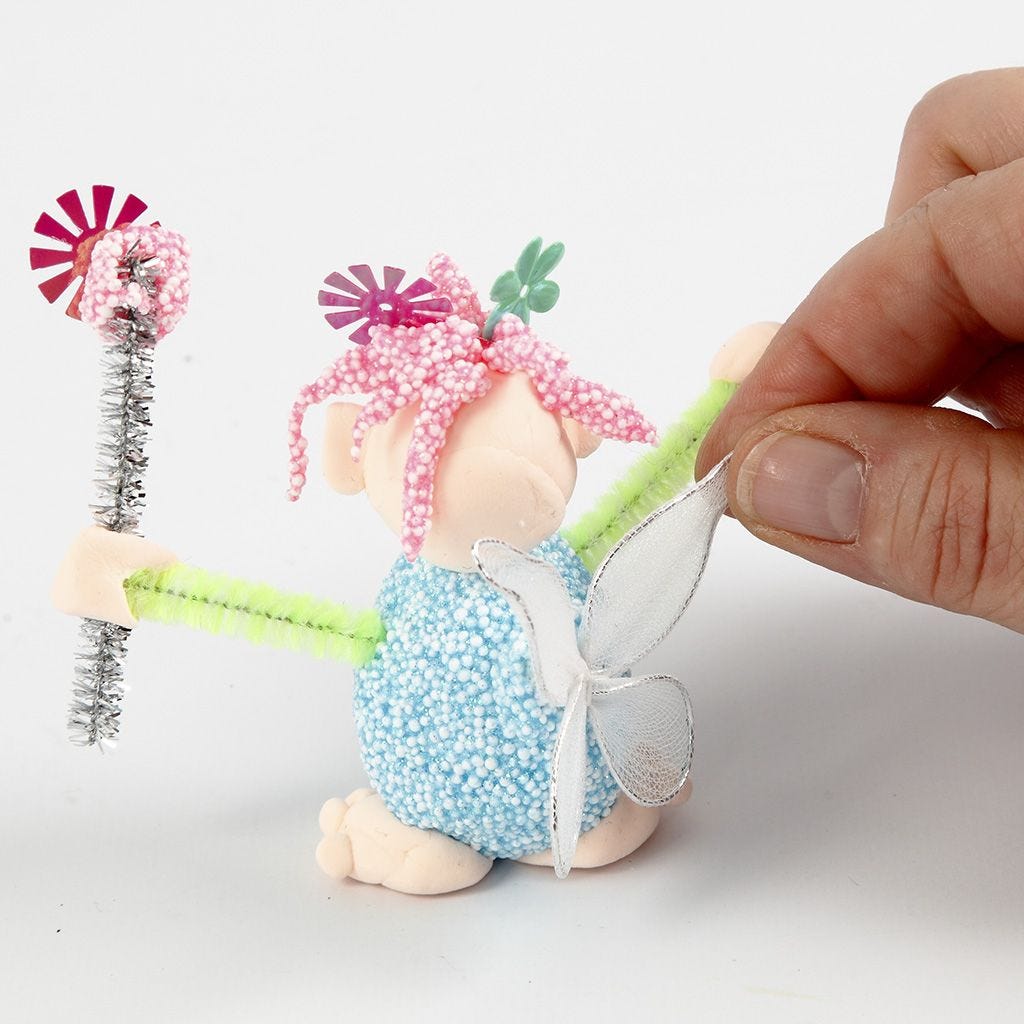 6
Push wings onto the back with a small blob of Foam Clay which acts like glue.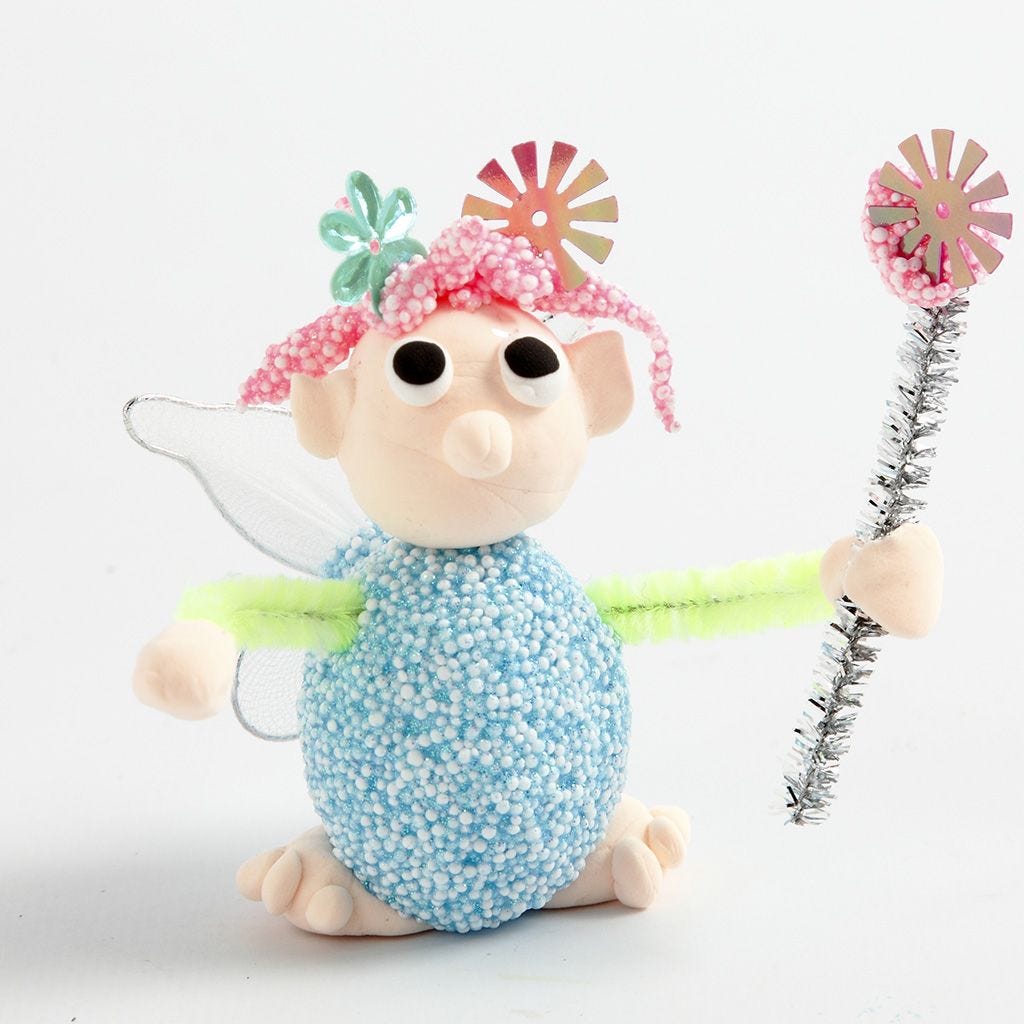 7
Leave the figure to dry.
Copyright © 2013-present Magento, Inc. All rights reserved.