Polystyrene Eggs wound round with Rocaille Seed Beads
Polystyrene Eggs wound round with Rocaille Seed Beads
Prime the polystyrene eggs with Plus Color craft paint. Use the same colour as the rocaille seed beads. When dry, each egg is coated in glue and then decorated with rocaille seed beads threaded onto a piece of string. How to do it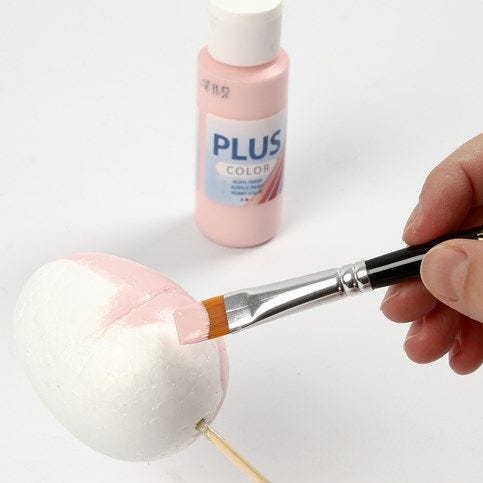 1.
Paint the egg with Plus Color craft paint and let it dry. NB: to help the process, you may insert a flower stick into the egg whilst painting.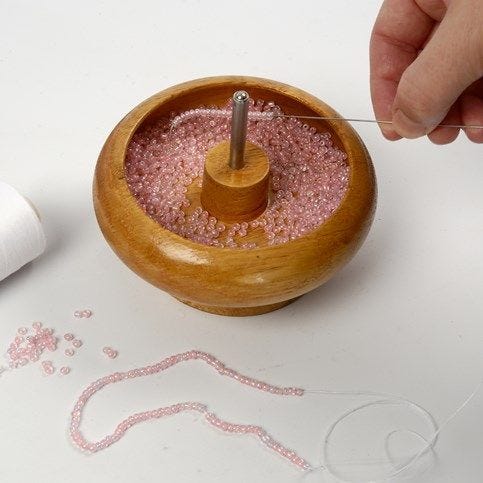 2.
Thread the bead caddy spinner's needle and fill beads onto the needle. NB: adjust the length yourself as it is possible to wind the egg with several pieces of bead threaded strings without the joints being visible on the egg.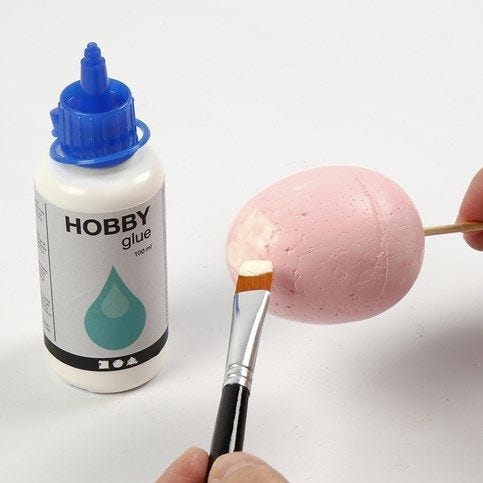 3.
Apply Super Hobby Glue onto a small area of the egg at the time.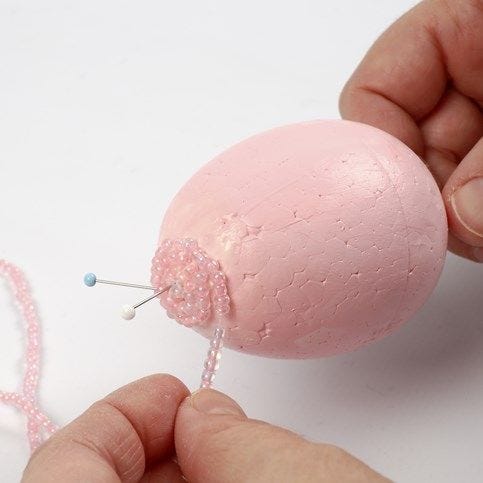 4.
Attach one end of the piece of string with the threaded on beads using a pin. Now start winding the string with the beads around the egg. Attach with pins as you go along and apply more glue as well.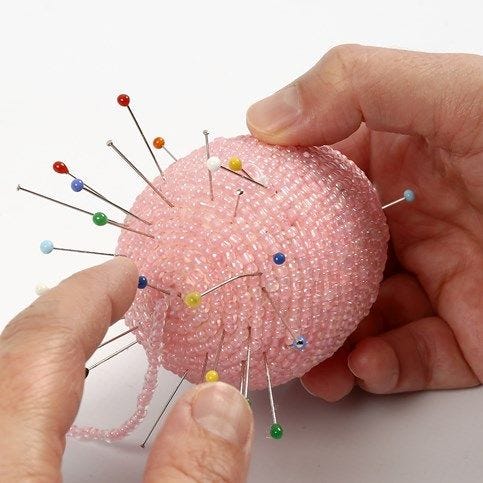 5.
Finish by pushing a pin inside the last bead and into the egg. Leave all the pins in the egg. When the glue is dry, you may remove the pins.
Copyright © 2013-present Magento, Inc. All rights reserved.