Polystyrene Easter Eggs decorated with Pearl Clay
Make your own Easter eggs by decorating polystyrene eggs with Pearl Clay in different patterns and colours.
How to do it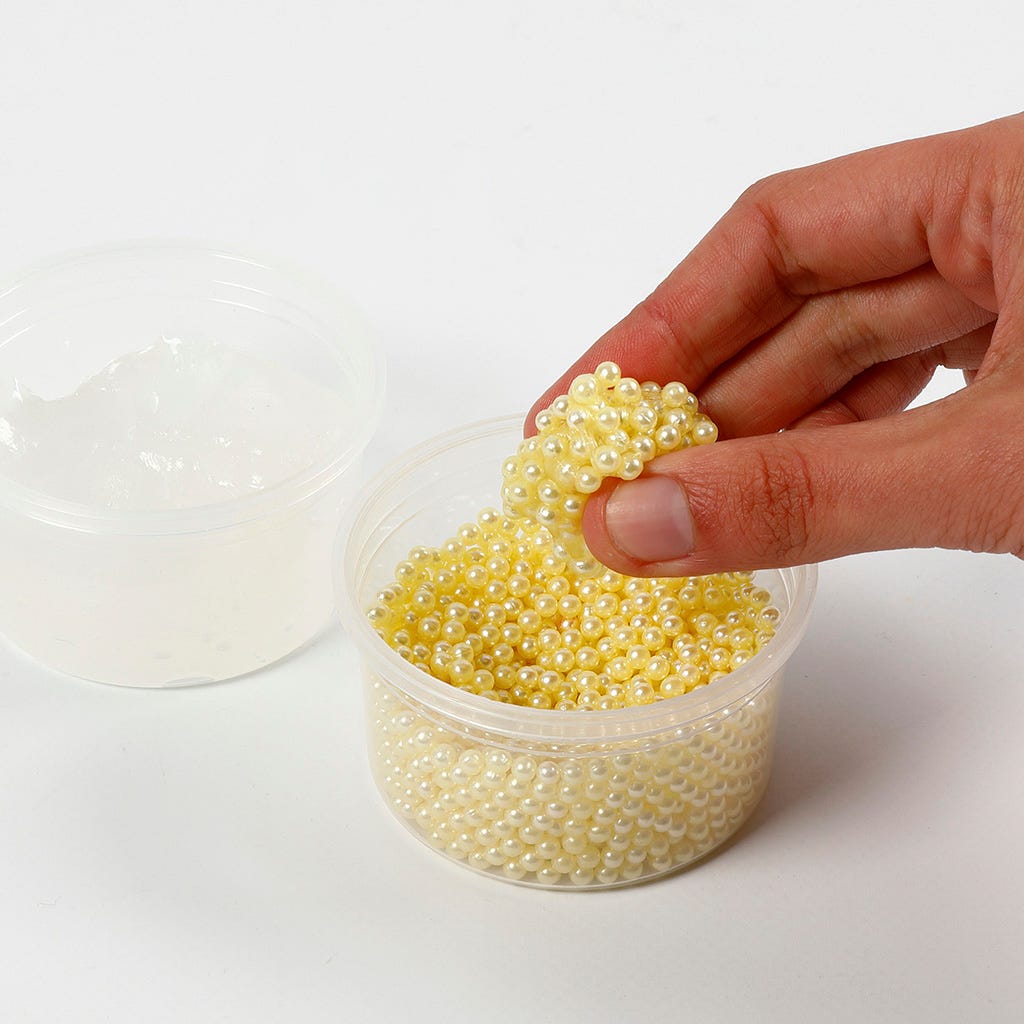 1
Mix the transparent modelling gel (glue) and the Pearl Clay beads by hand. Divide the supplied tub of modelling gel into three equal size portions and mix each portion with a tub of beads).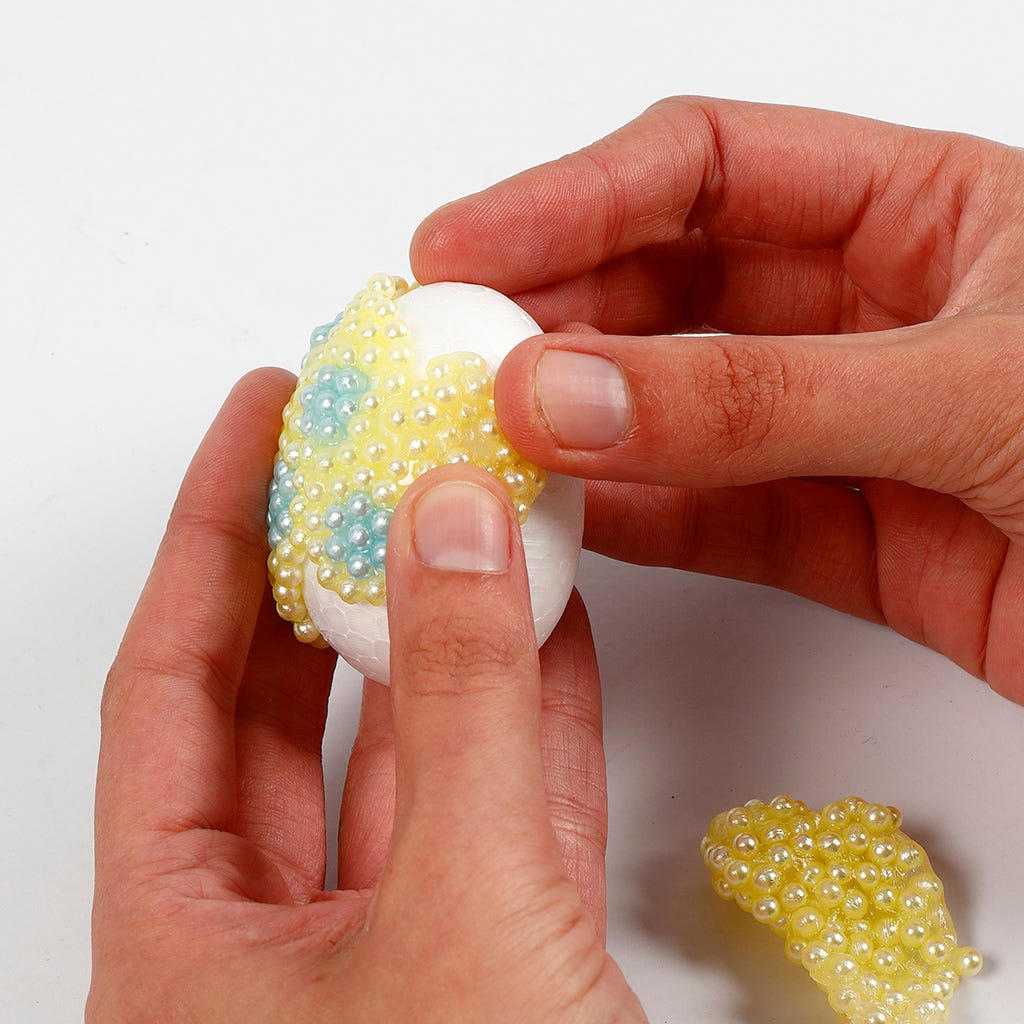 2
Cover the polystyrene egg with the mixed beads and glue. You may make patterns by attaching individual beads, one at the time.