Polystyrene Christmas Decorations with Foam Clay and Faceted Beads
Polystyrene Christmas Decorations with Foam Clay and Faceted Beads
The tree and the heart polystyrene hanging decorations are covered with Foam Clay. Both are decorated with rhinestones. A piece of floral wire with faceted beads is attached to the top for hanging.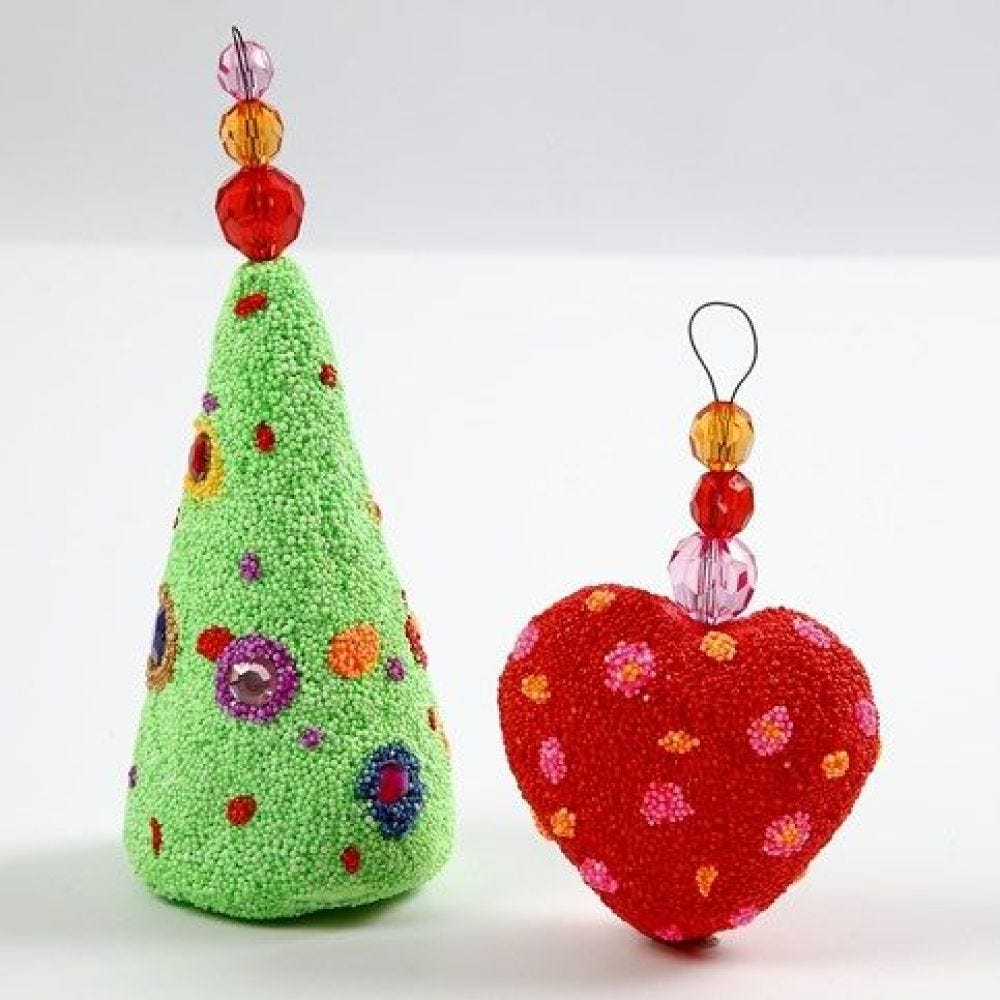 How to do it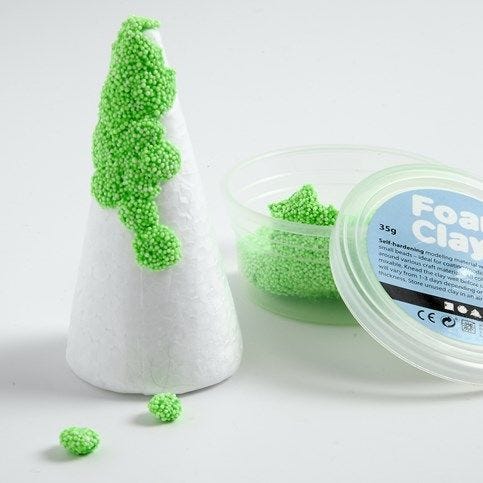 1.
Cover the polystyrene item with Foam Clay. Roll small balls and spread them evenly, gently pushing them onto the polystyrene item until completely covered.
2.
Push rhinestones onto small Foam Clay balls in different colours. Attach these immediately onto the polystyrene item with slight pressure. NB: make some even smaller Foam Clay balls and push them onto the polystyrene item without the rhinestones.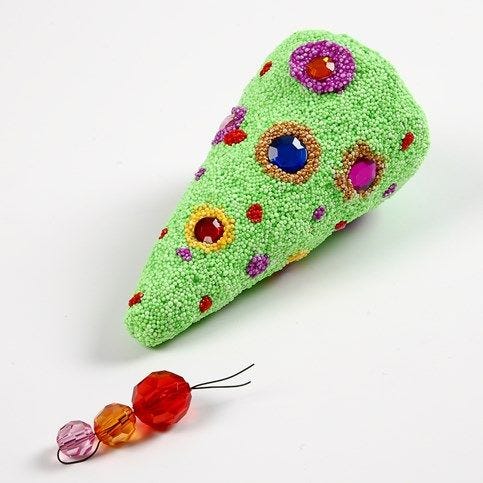 3.
Hanging: Double over a piece of green floral wire measuring approx. 8cm. Thread faceted beads onto the floral wire and push the ends into the top of the polystyrene item.
Copyright © 2013-present Magento, Inc. All rights reserved.