Polar Animals from Foam Clay
Polar Animals from Foam Clay
These small animals are made from a polystyrene cone body covered with Foam Clay and decorated further with pipe cleaners, eyes, noses, skis and ski poles.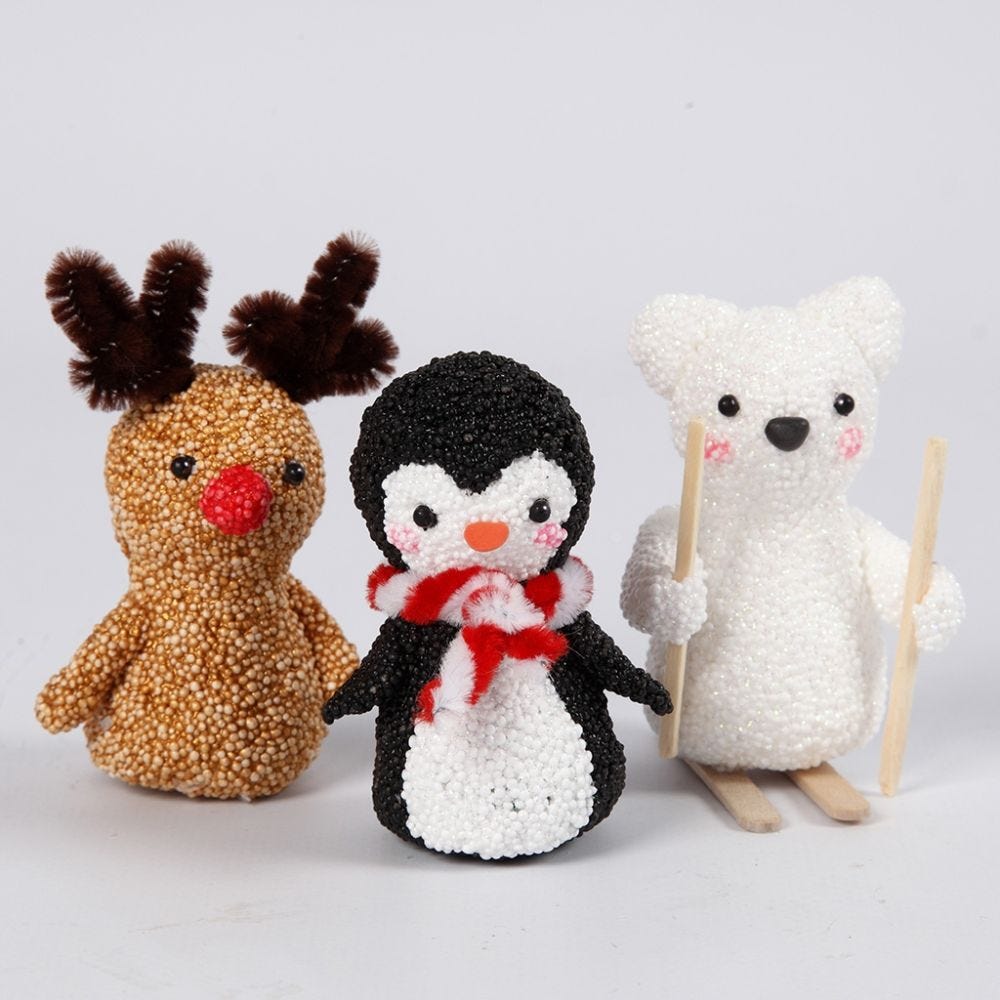 How to do it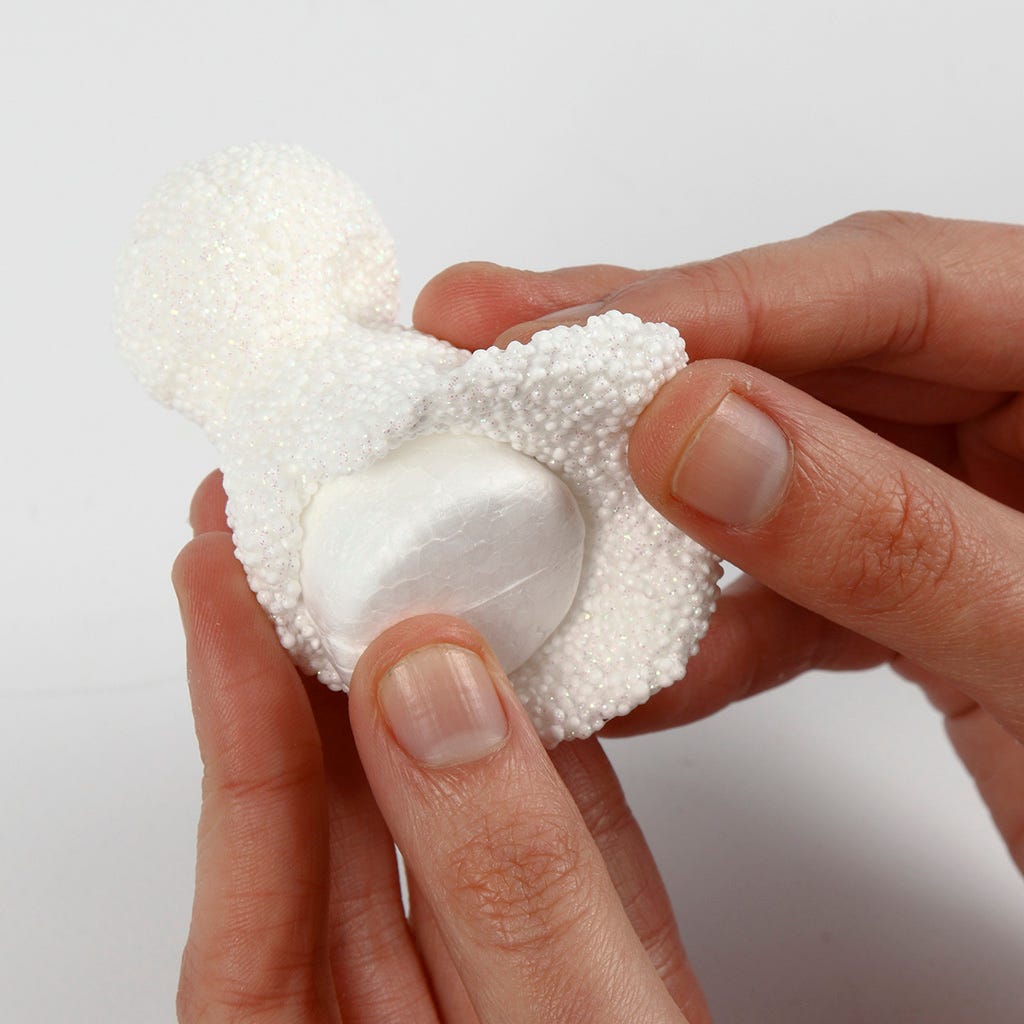 1
Cover the polystyrene cone bodies with Foam Clay modelling clay.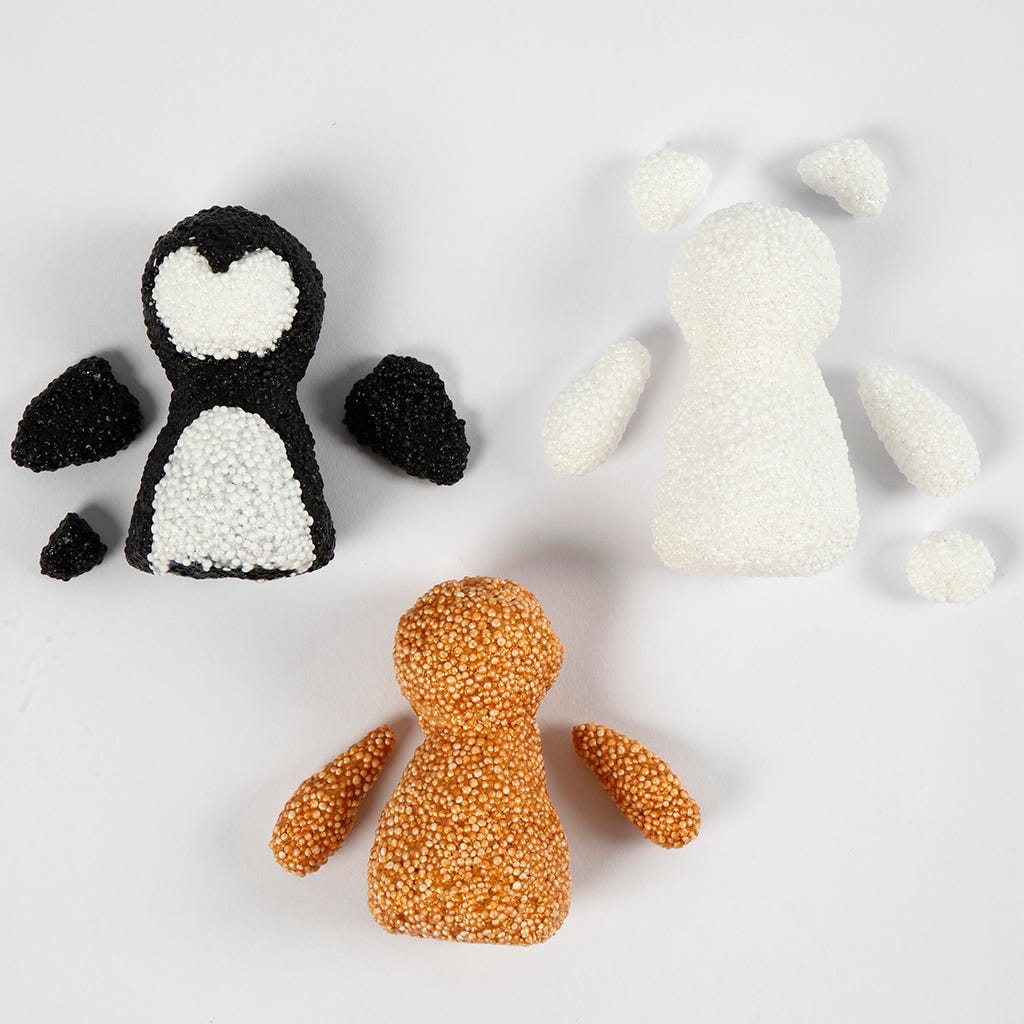 2
Attach arms, tails, ears etc. depending on the animal you make.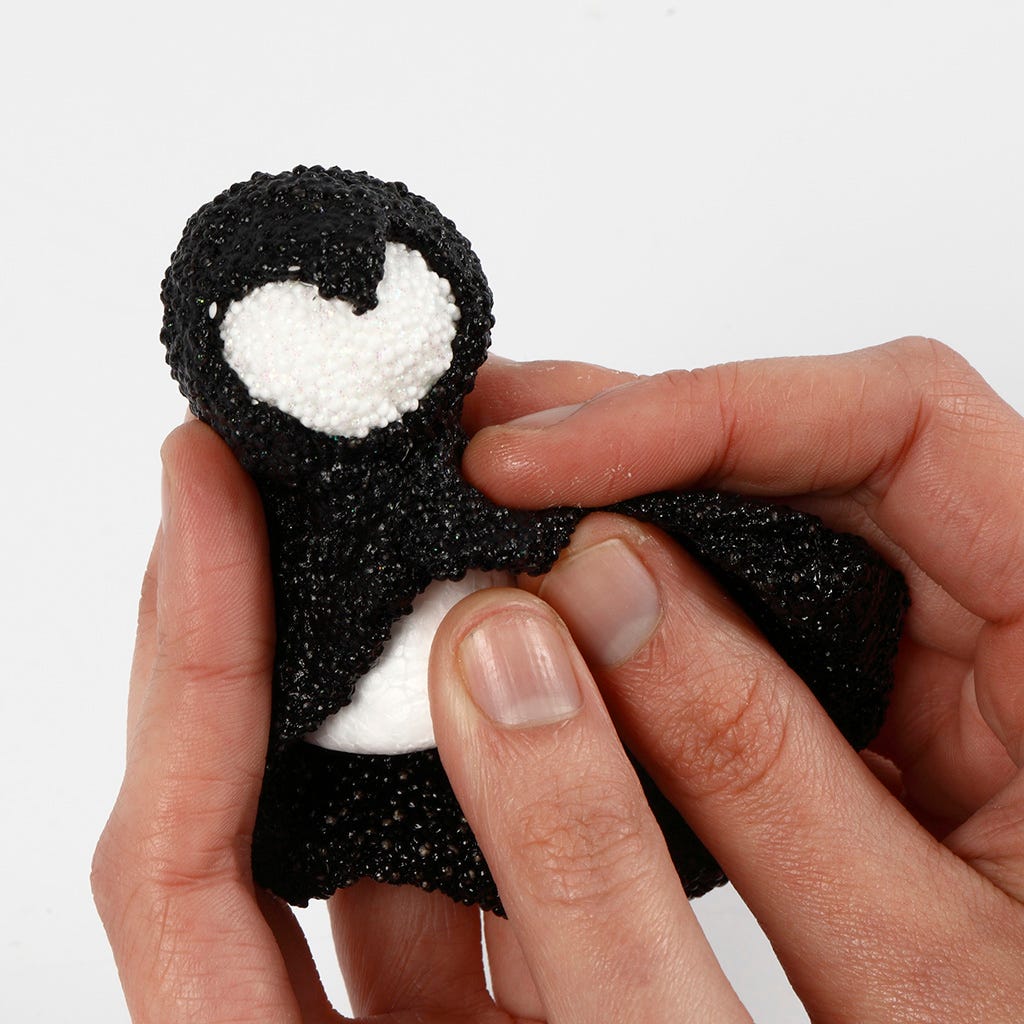 3
Penguin: Cover the head with white Foam Clay first and then add black Foam Clay as shown.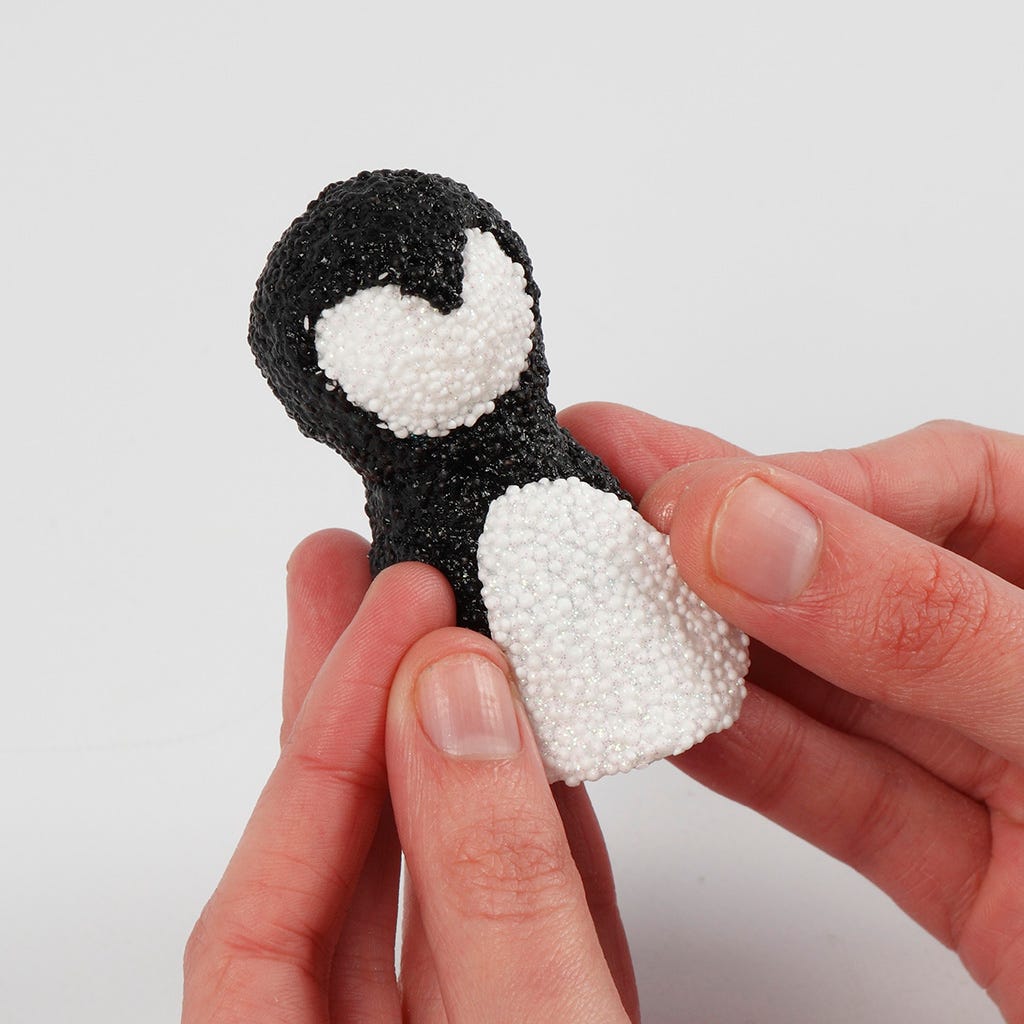 4
Add white Foam Clay on the front of the penguin for a white tummy.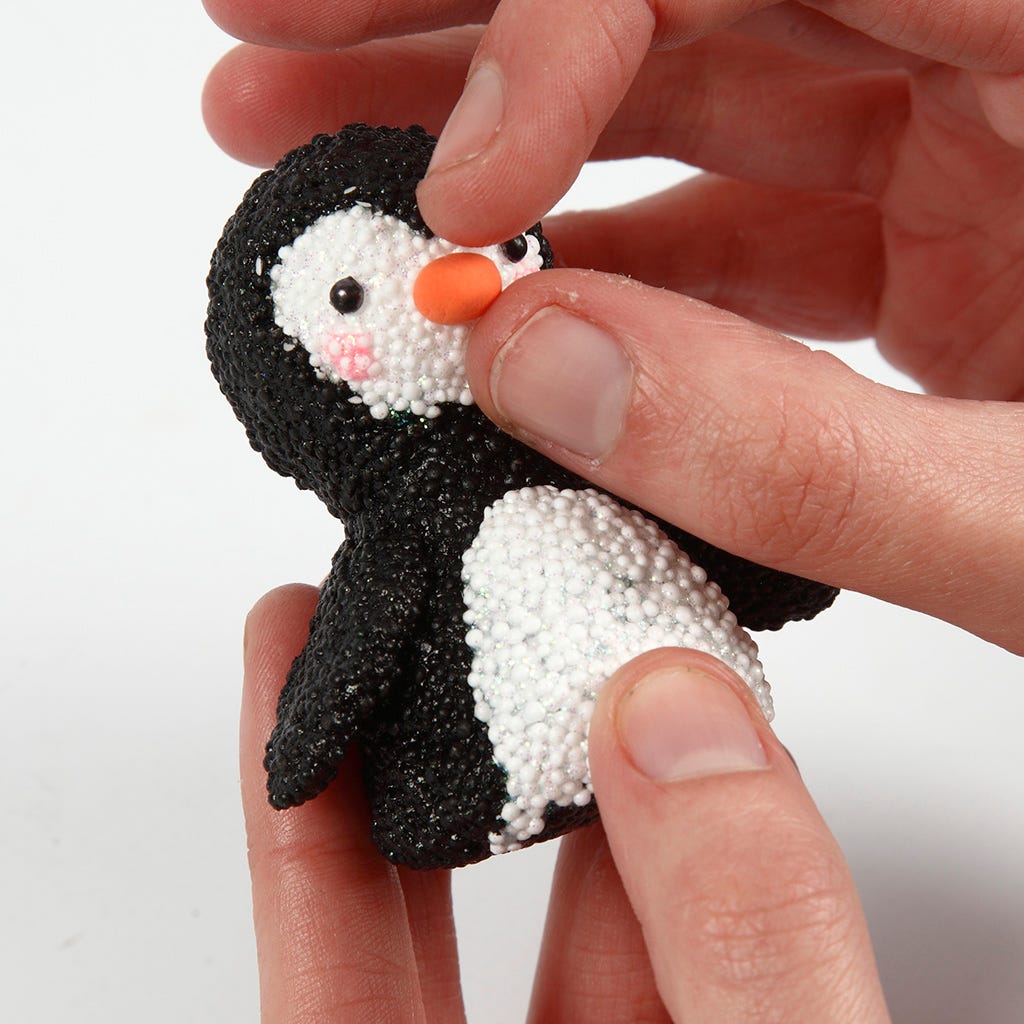 5
Make the penguin's beak from orange Silk Clay.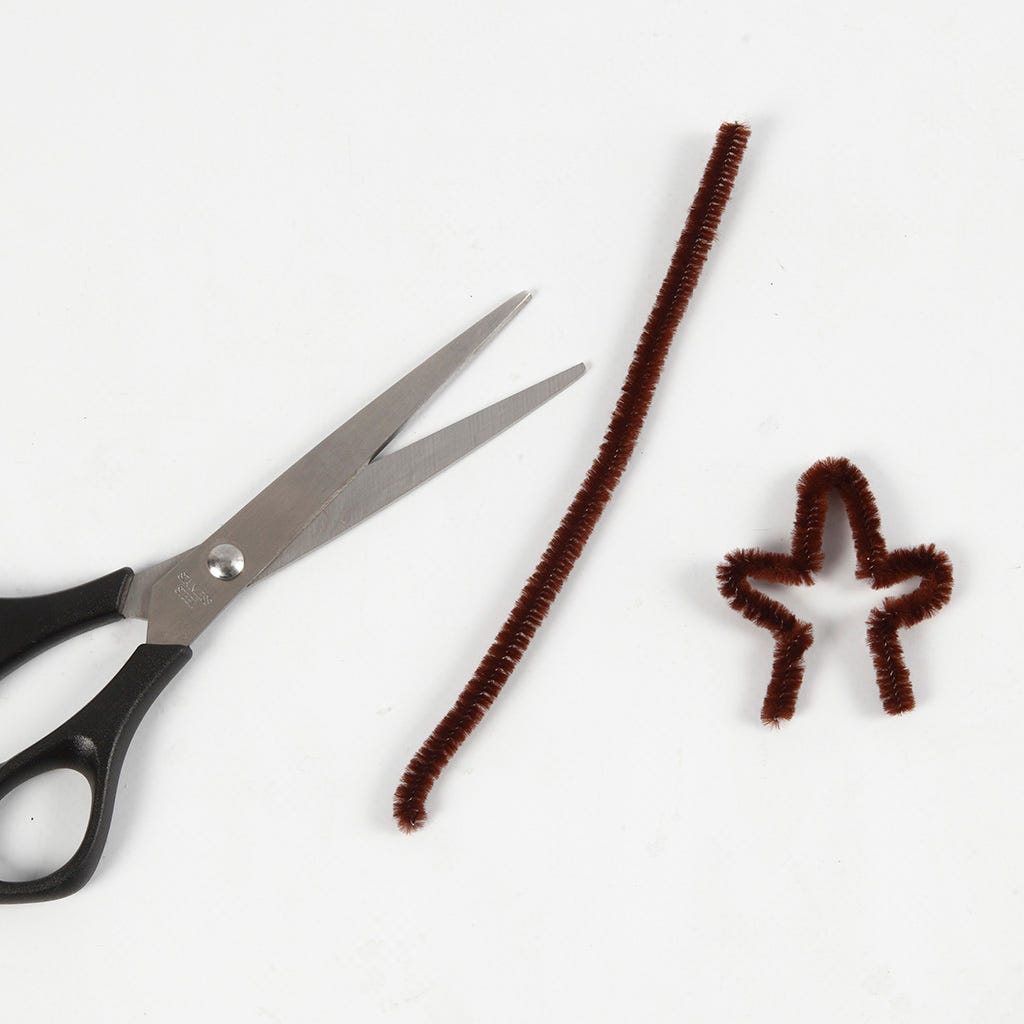 6
Make antlers from a piece of brown pipe cleaner.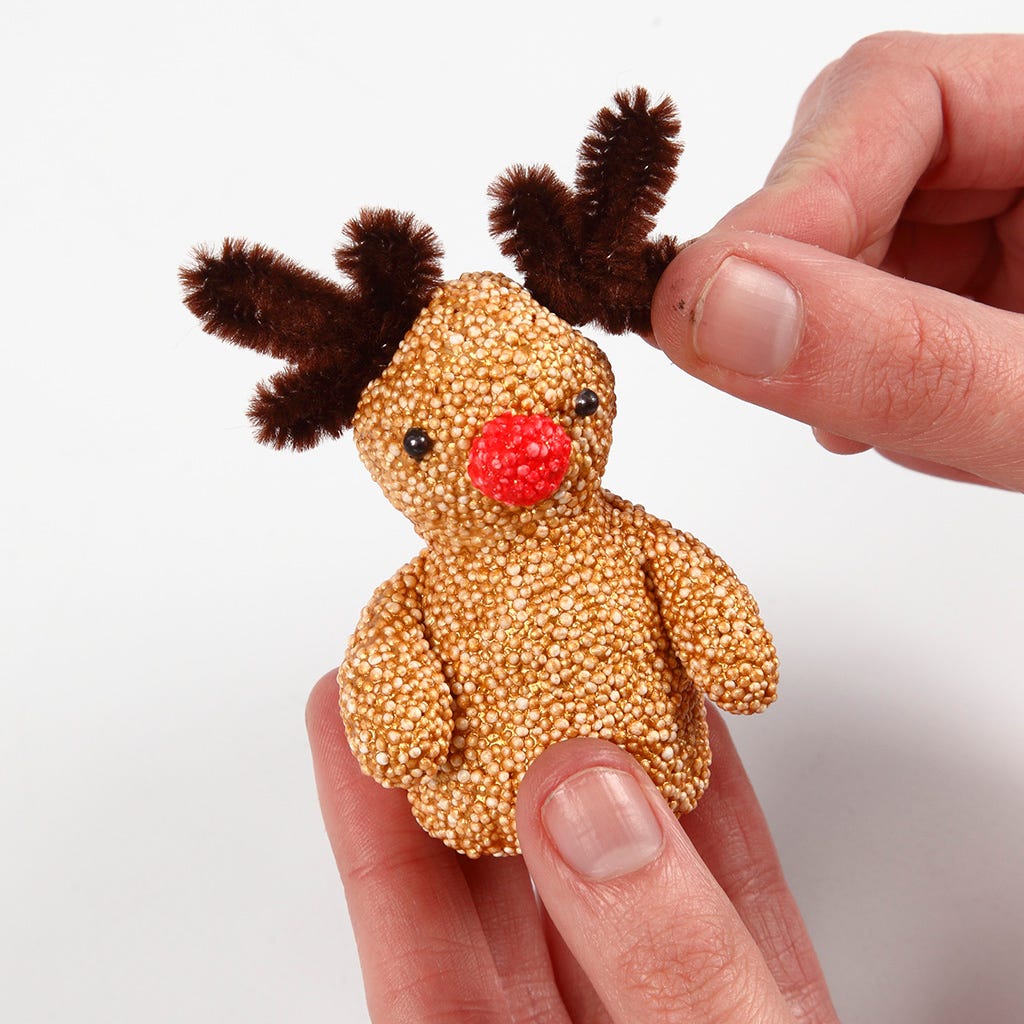 7
Push the antler onto the head without using glue. Use red Foam Clay for the nose and push in black plastic studs for the eyes.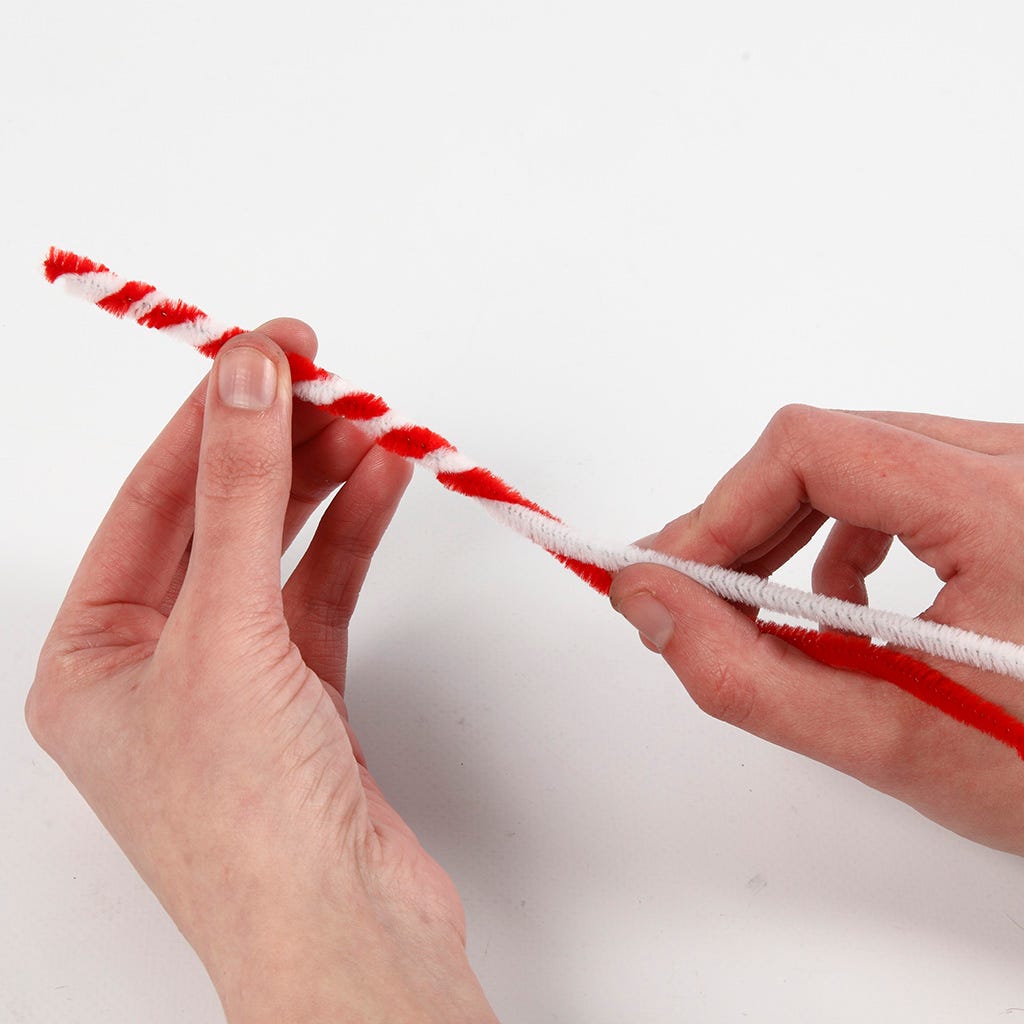 8
Scarf: Twist two pieces of pipe cleaner.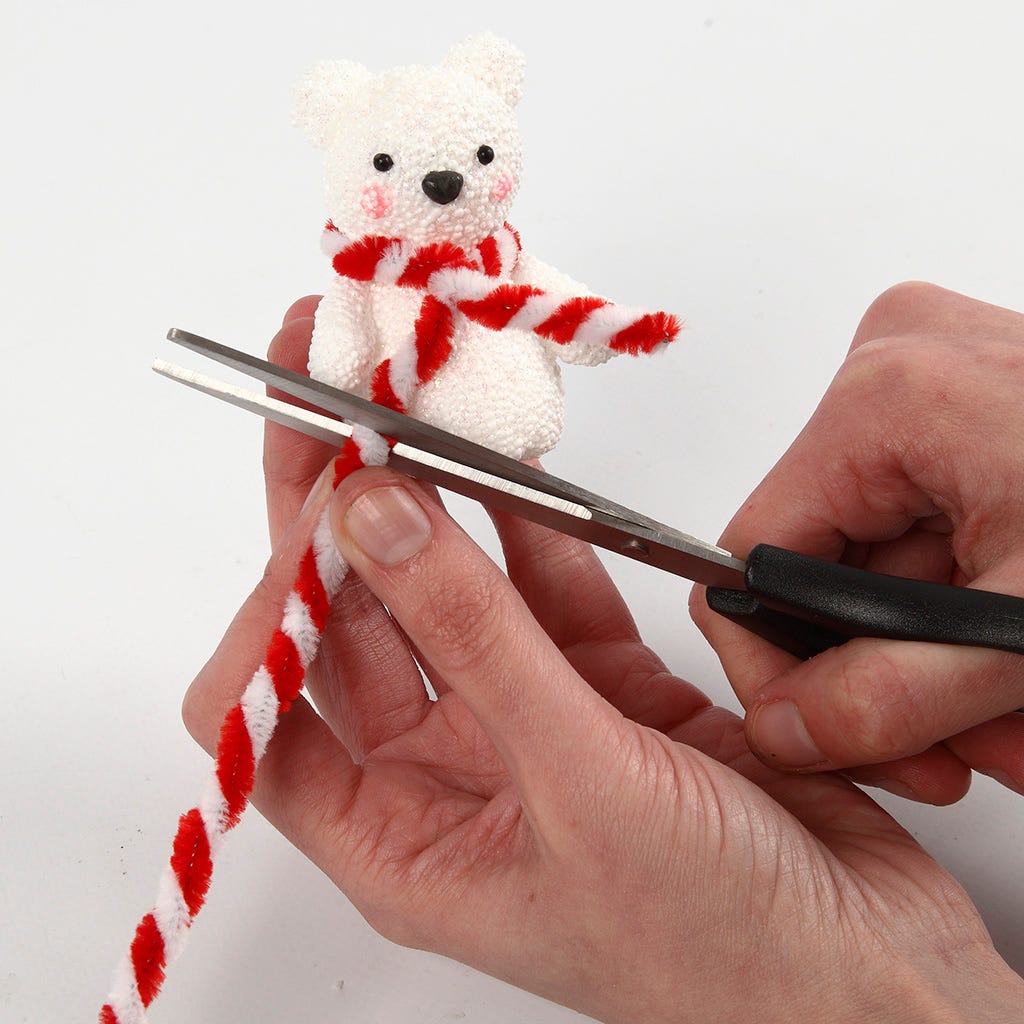 9
Twist and tie the scarf around the animal's neck and trim.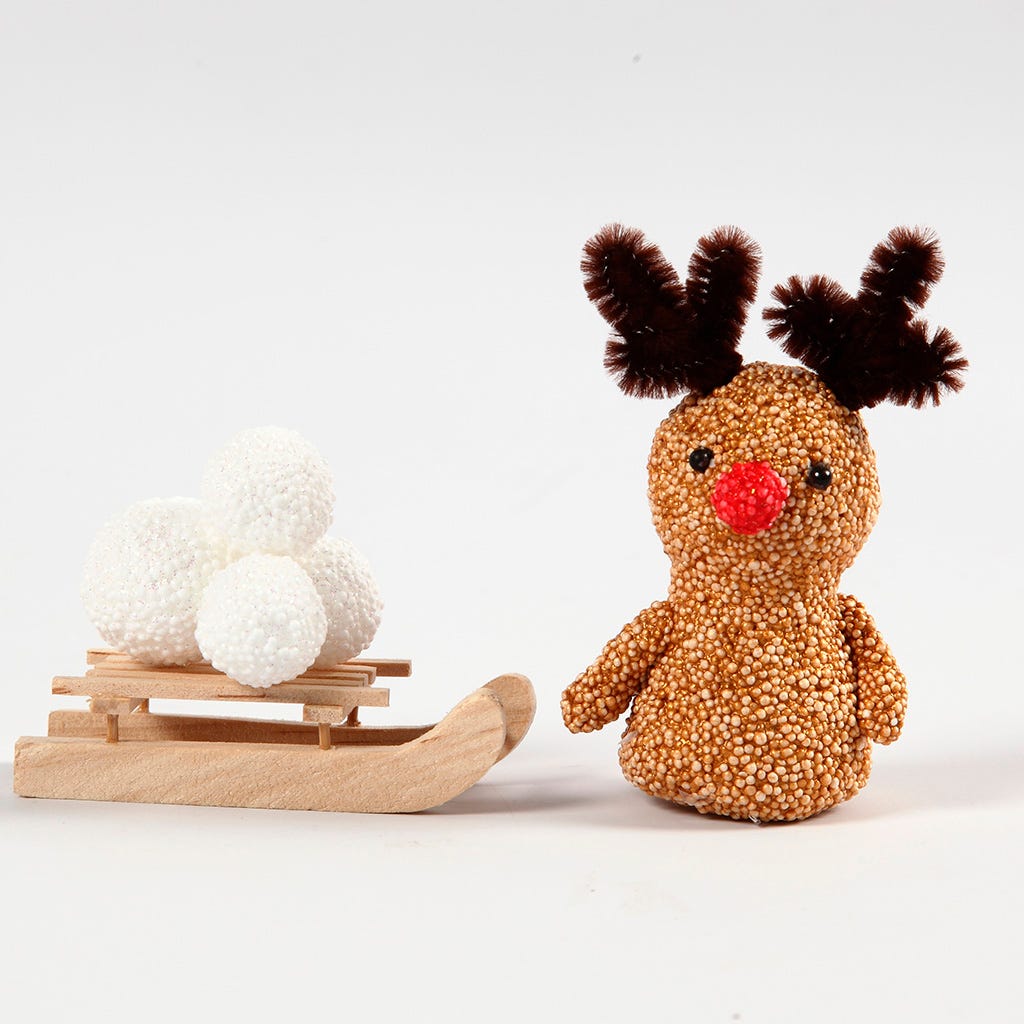 10
Make snow balls from white Foam Clay.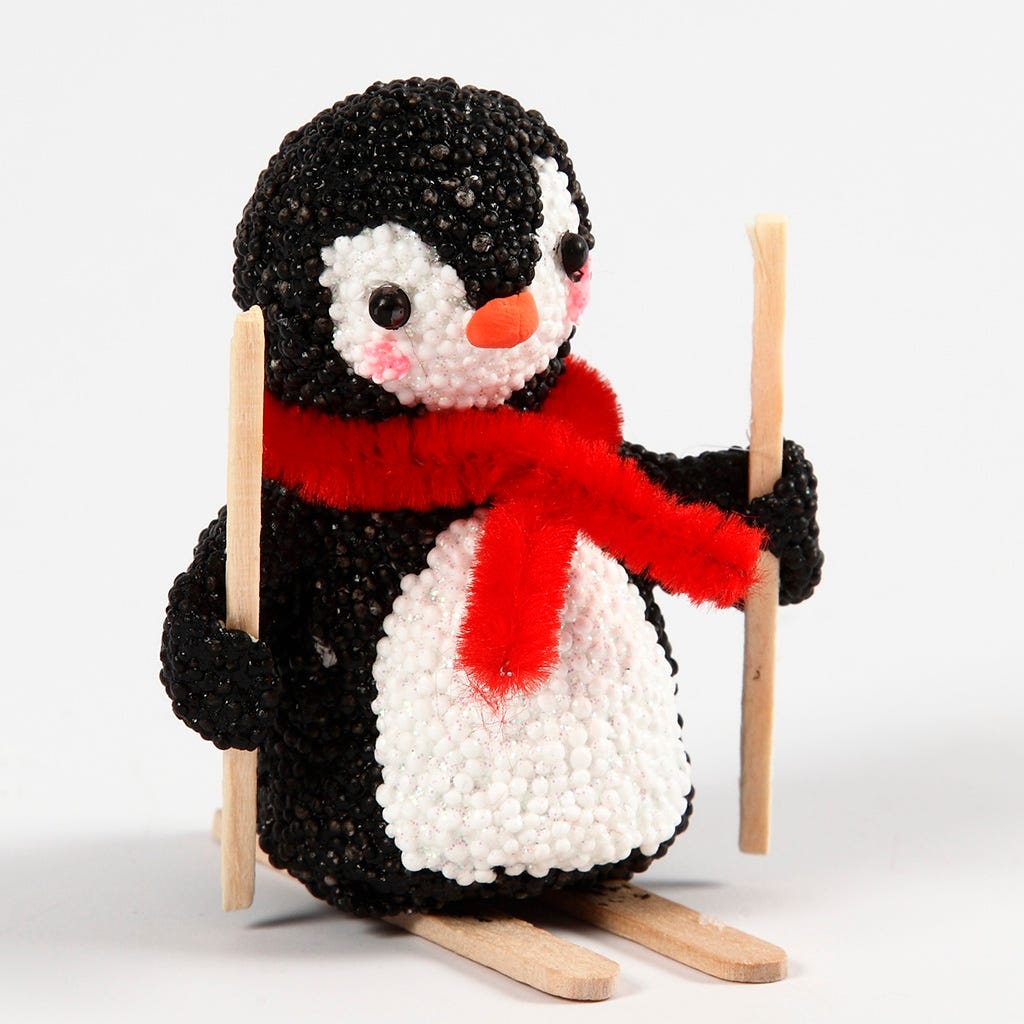 11
Attach the skis and ski poles (made from small ice lolly sticks) whilst the Foam Clay is still damp without using glue.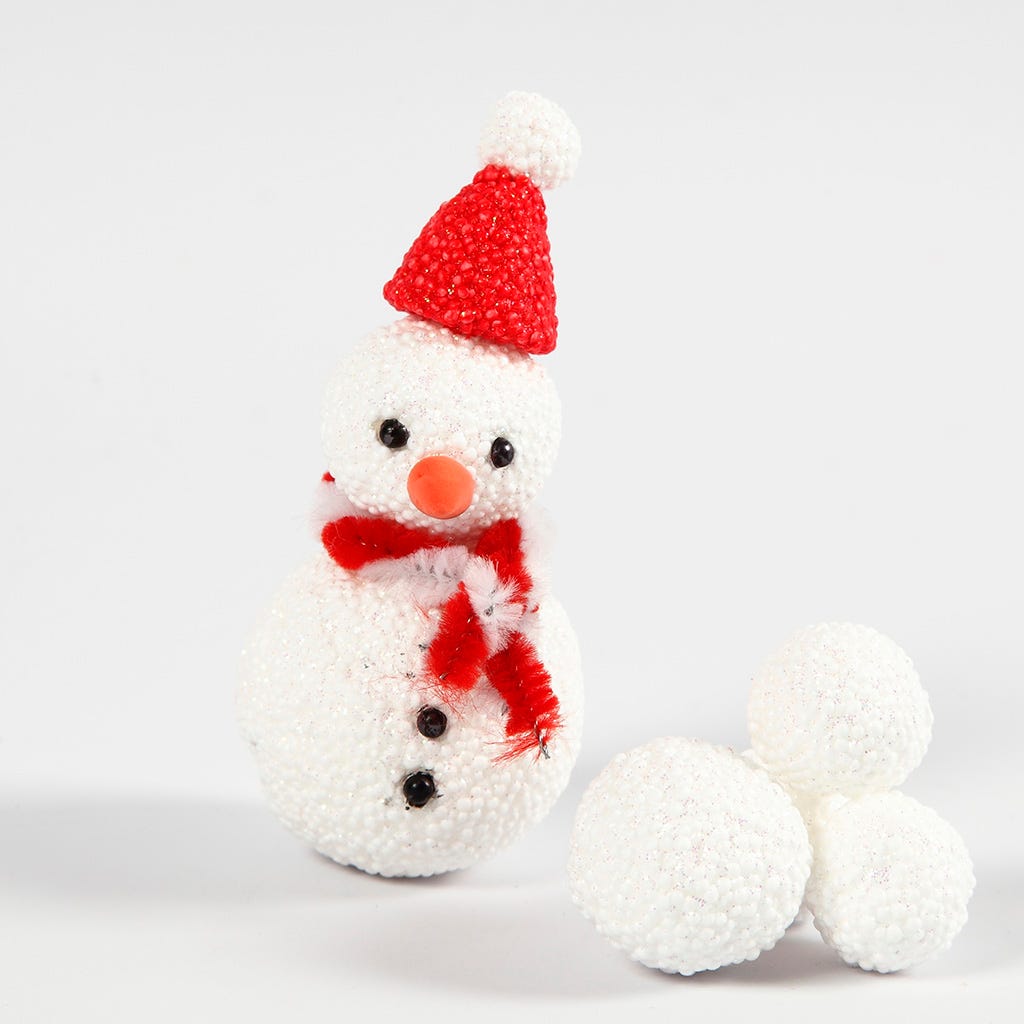 12
You may also make a small snowman from balls.