Plastic Eggs with a Terrazzo Look
Plastic Eggs with a Terrazzo Look
Paint these plastic eggs with craft paint and varnish with decoupage lacquer. The Terrazzo flakes are sprinkled onto the wet lacquer. You may apply a coat of decoupage lacquer afterwards for varnishing. How to do it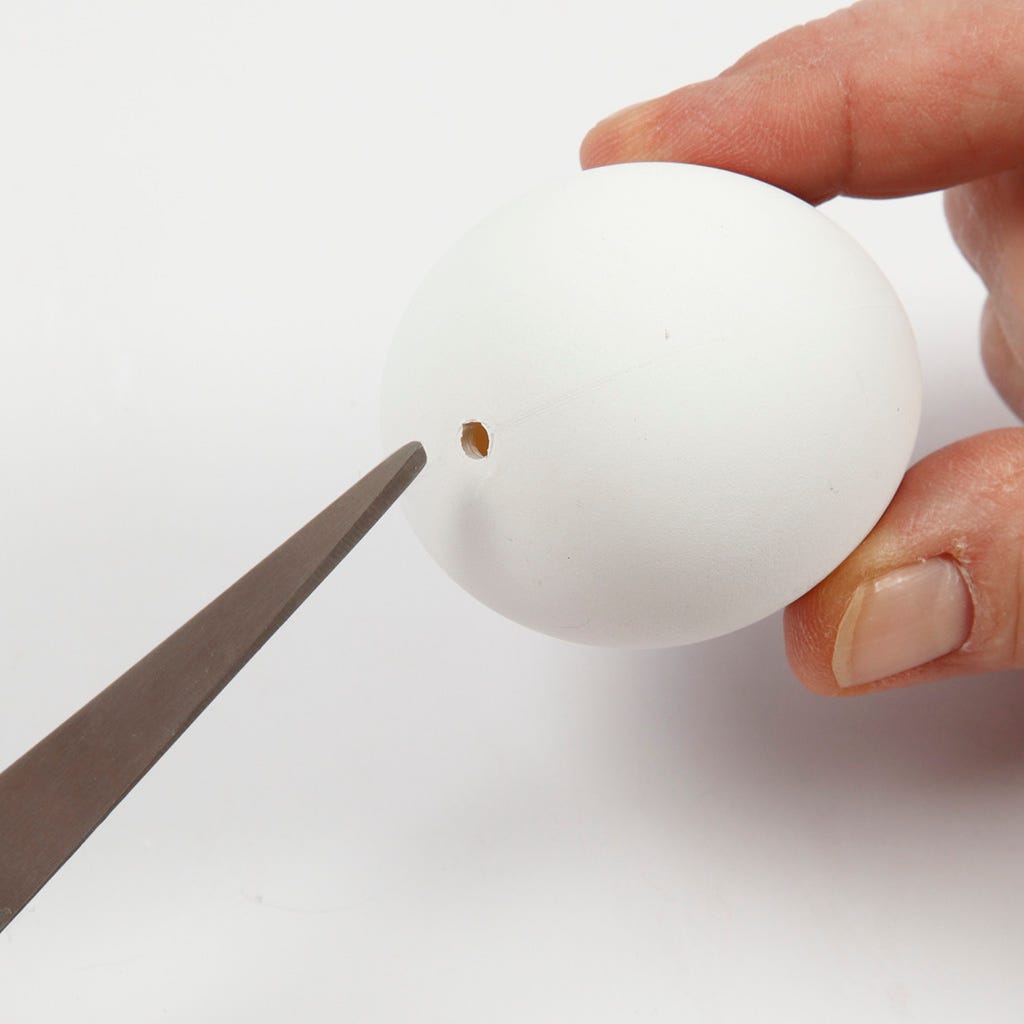 1
Push a hole in the top of the egg with a pointed tool where there is a marking for a hole.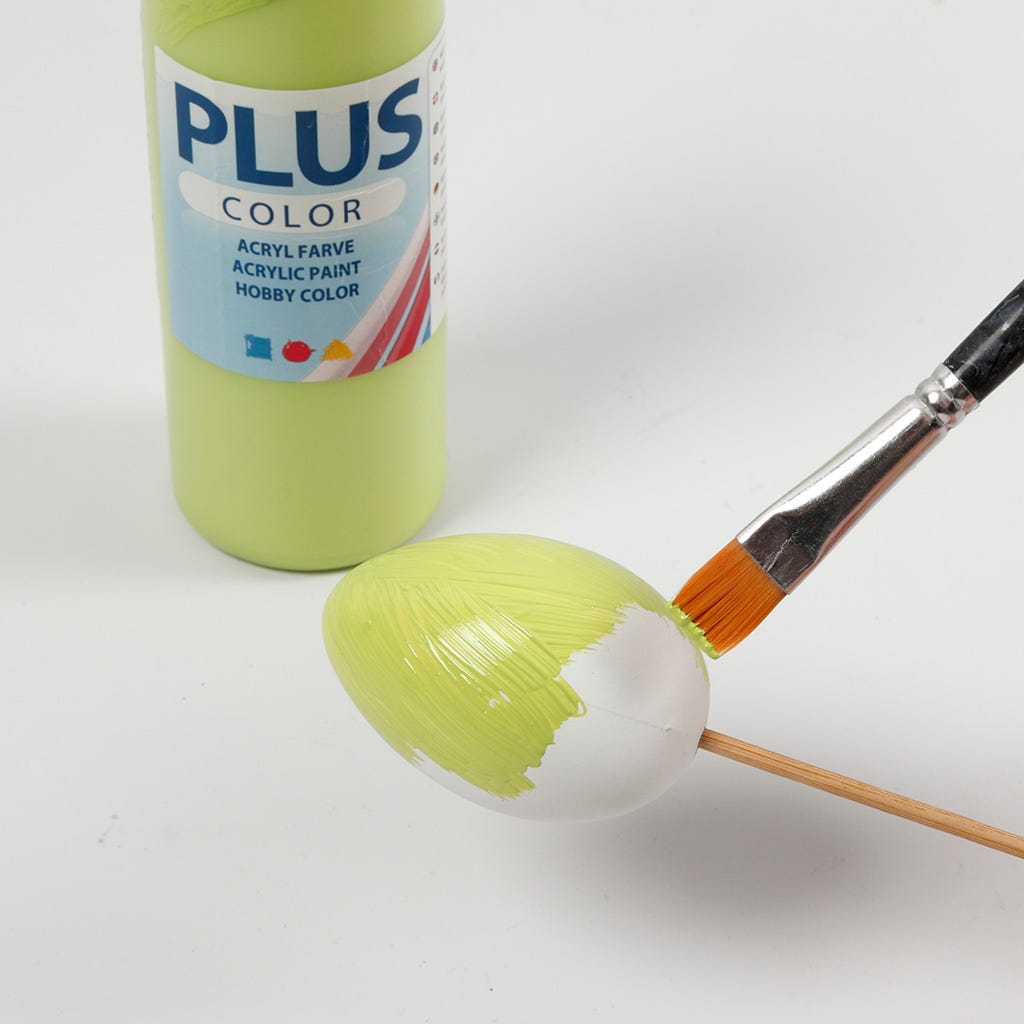 2
Push a flower stick into the egg, making the painting process easier. Paint the egg with craft paint and leave to dry.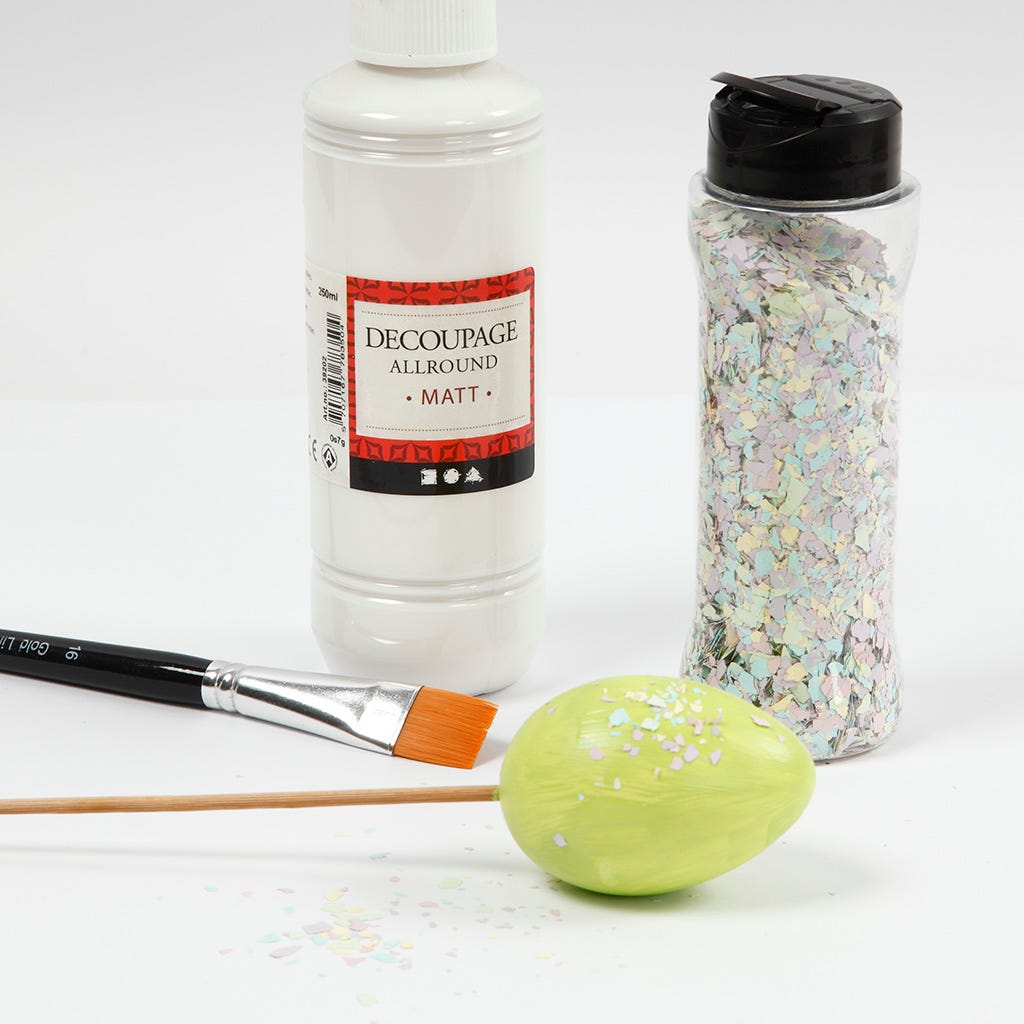 3
Varnish the egg with matt decoupage lacquer and sprinkle Terrazzo flakes onto the wet lacquer. You may apply another coat of decoupage lacquer on top of the Terrazzo flakes to protect the surface.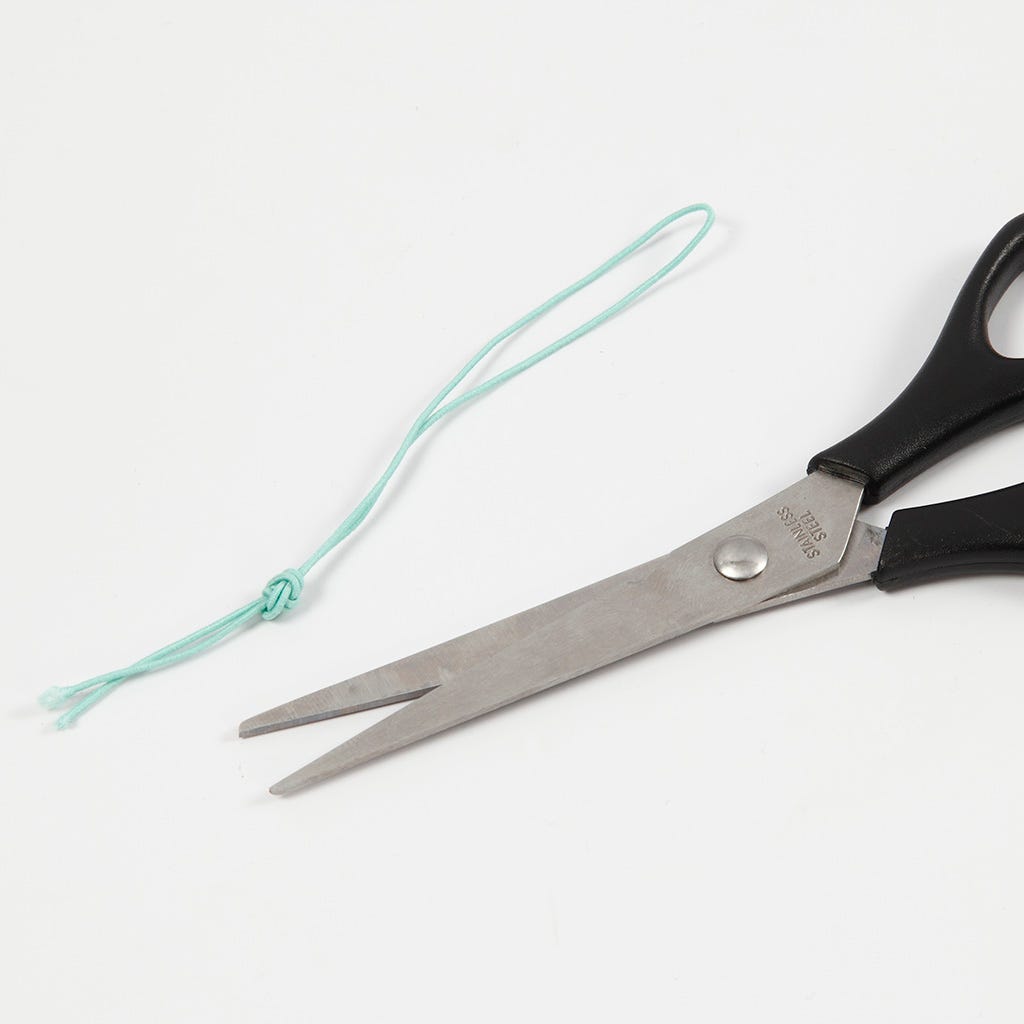 4
Cut a piece of 1 mm elastic beading cord measuring approx. 26 cm. Tie two double knots so that the loop is 8-9 cm long.
5
Push the knot through the hole at the top of the egg using a pointed tool or scissors.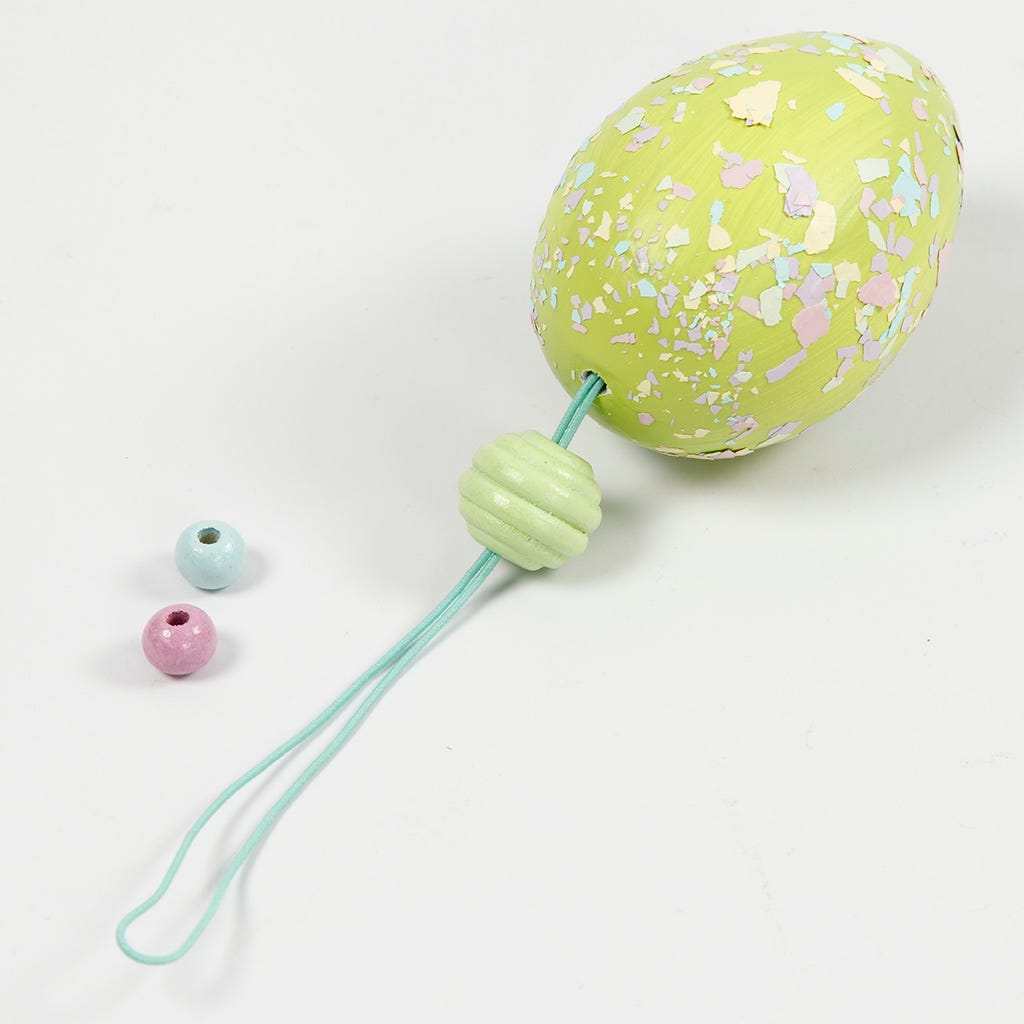 6
Thread beads onto the loop.