Plaited Leather Bracelets decorated with Rocaille Seed Beads
Plaited Leather Bracelets decorated with Rocaille Seed Beads
These bracelets are made from thin leather cords which are plaited and decorated with rocaille seed beads. They are finished with silver end caps and a silver clasp at one end. How to do it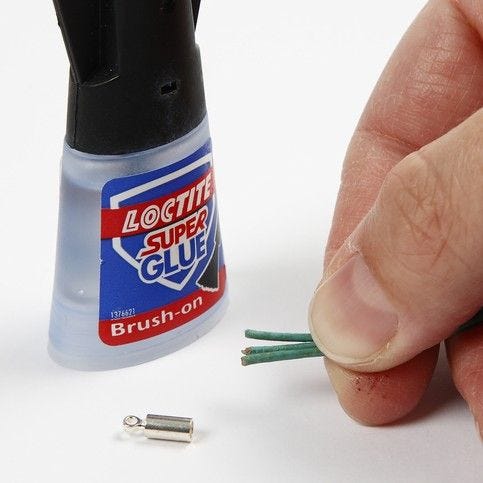 1.
Cut three 30cm long pieces of leather cord. Gather them and glue them in place inside an end cap.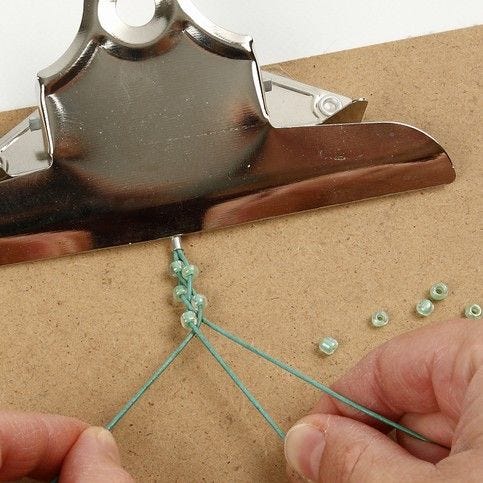 2.
Plait the leather cords, threading a rocaille seed bead onto the cords as you go along.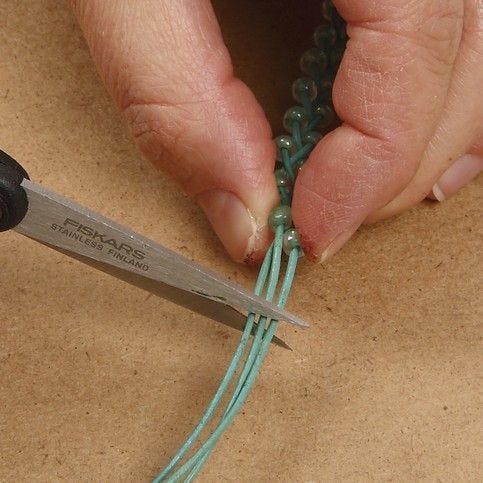 3.
When a desired length of the bracelet is reached, cut off the excess leather cords – approx. 1cm from the beads.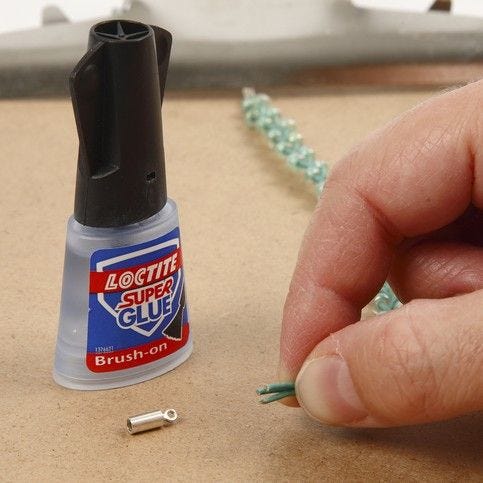 4.
Gather the cord ends and glue them in place inside the end cap.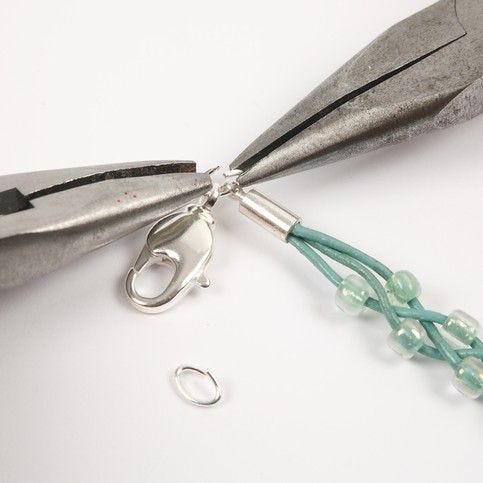 5.
Attach an oval jump ring with a silver claw clasp onto the end cap in one end of the bracelet and an oval jump ring to the other end.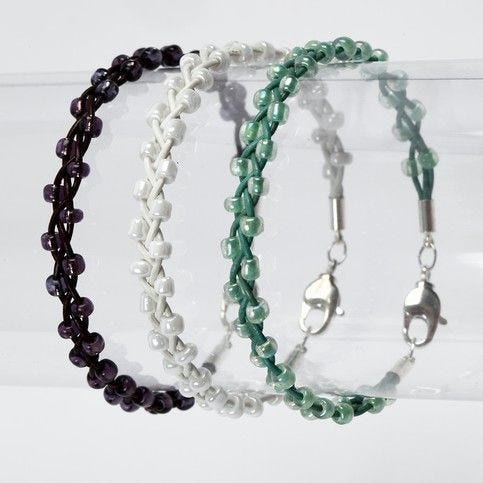 Copyright © 2013-present Magento, Inc. All rights reserved.