Place Cards made from wooden Discs with Blackboard Paint
These place cards are made from a wooden disc painted in a defined area with blackboard paint. When dry, a name is written with chalk. The finished place card is tied around a rolled up napkin by the person's place setting.
How to do it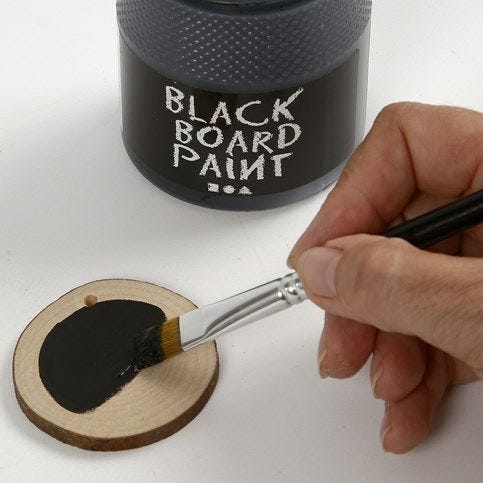 1.
Apply two coats of blackboard paint in a circle on the wooden disc. Leave to dry after each coat. Follow the instructions for this on the packaging of the blackboard paint.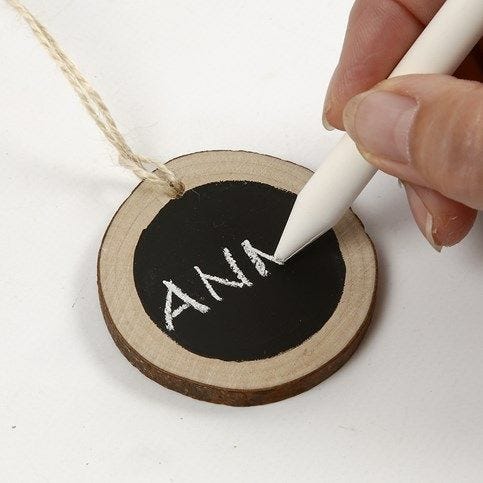 2.
Write a name with the chalk. A TIP: Sharpen the chalk with a pencil sharpener for the finest possible line.