Place Cards made from recycled Card decorated with a Bow on a Paper Clip
Place Cards made from recycled Card decorated with a Bow on a Paper Clip
These place cards are made from recycled card which are decorated with a bow attached to a paper clip.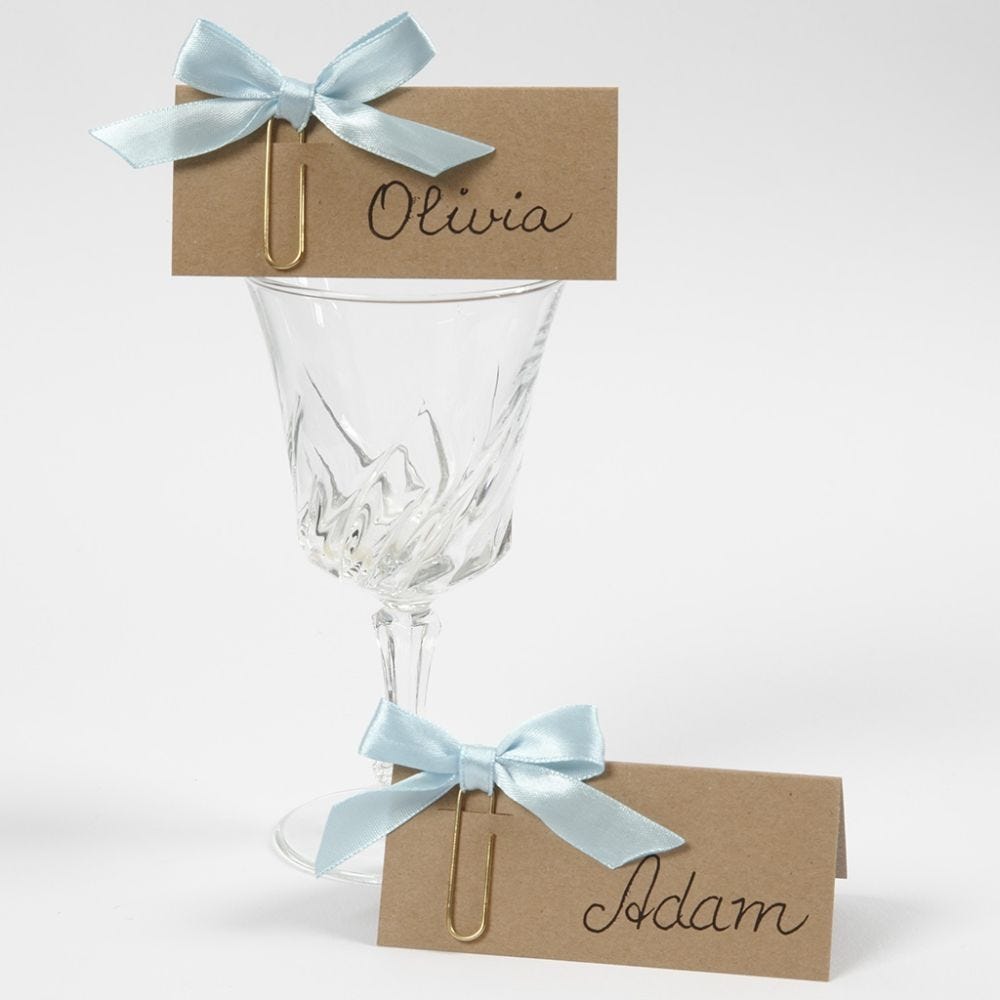 How to do it
1
Cut a groove 1.2 cm from the fold and 1 cm from the edge.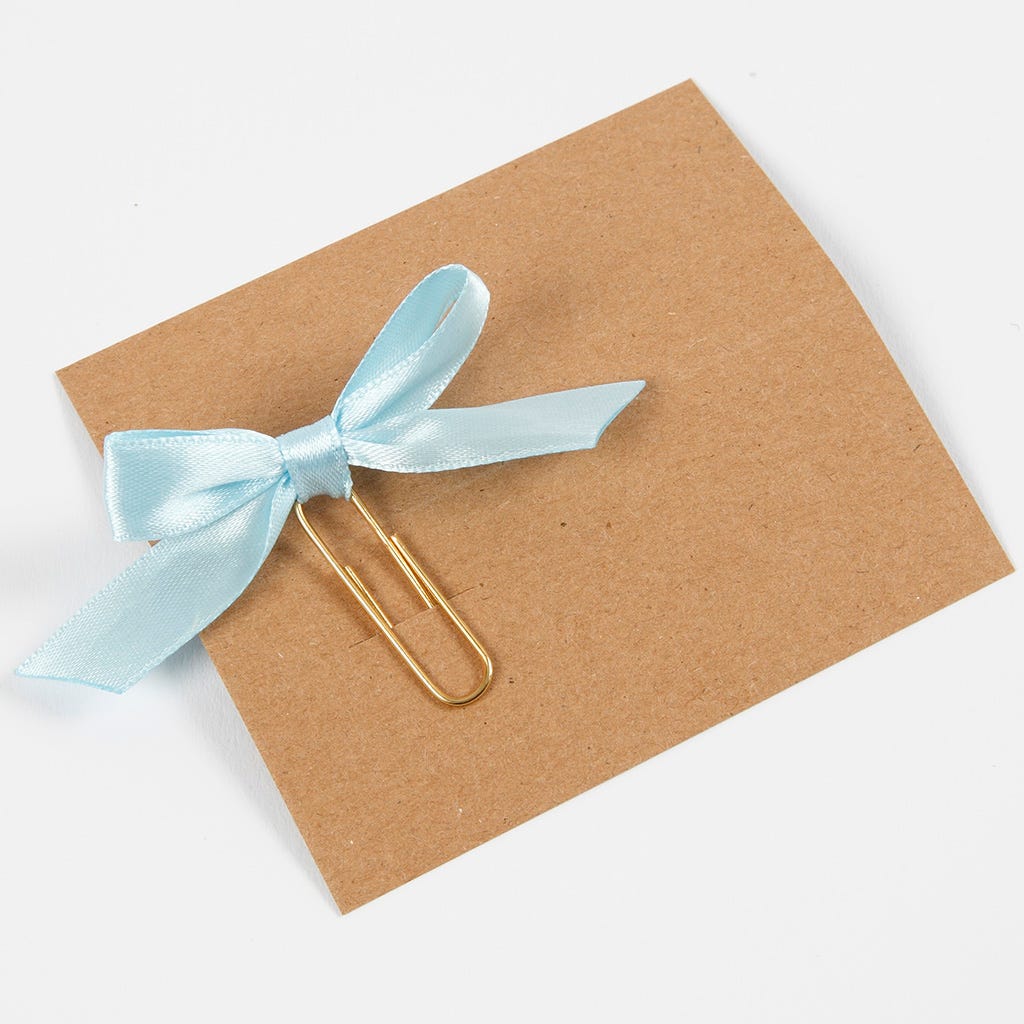 2
Insert the paper clip with the bow into the groove.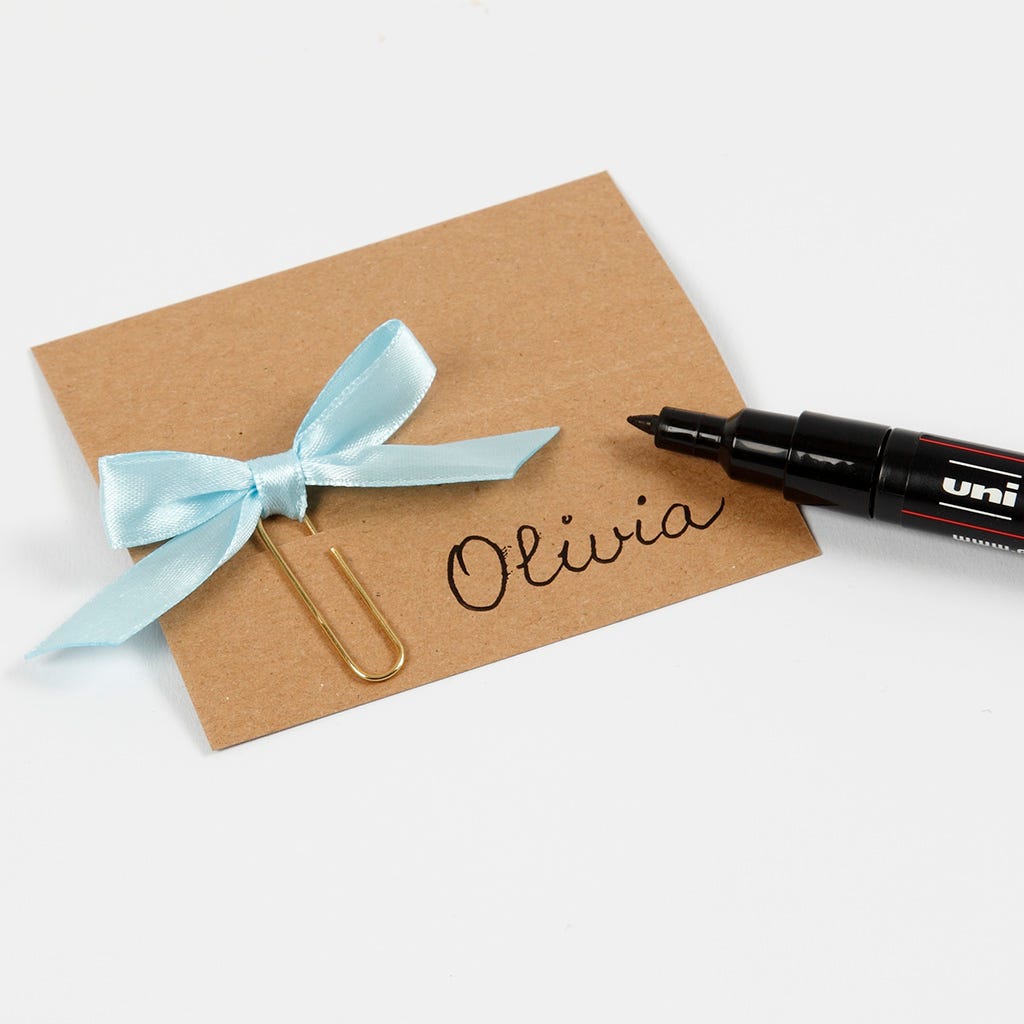 3
Write name with a black marker pen.
Copyright © 2013-present Magento, Inc. All rights reserved.