These pixie dolls are made from papier-mâché cones with polystyrene heads, painted with A-Color matt paint and decorated with Vivi Gade decoupage paper (the London series), glitter and large sequins.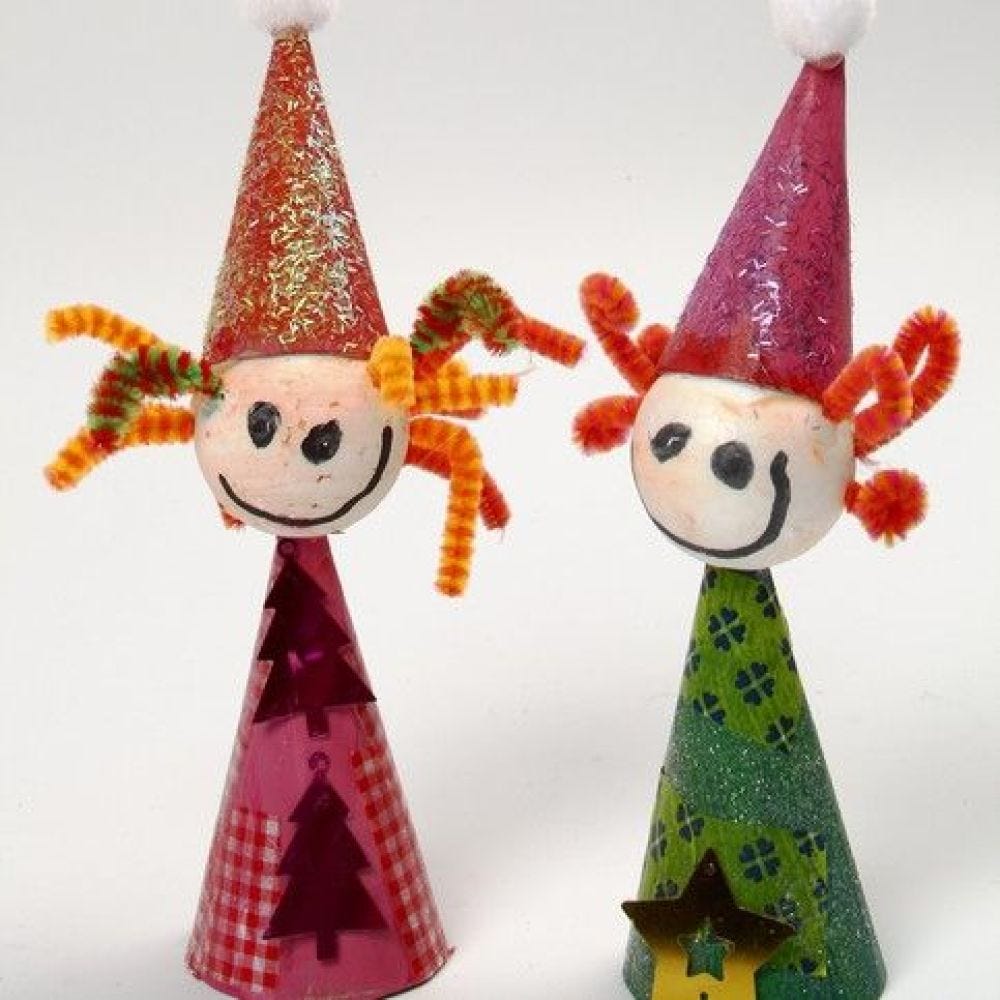 How to do it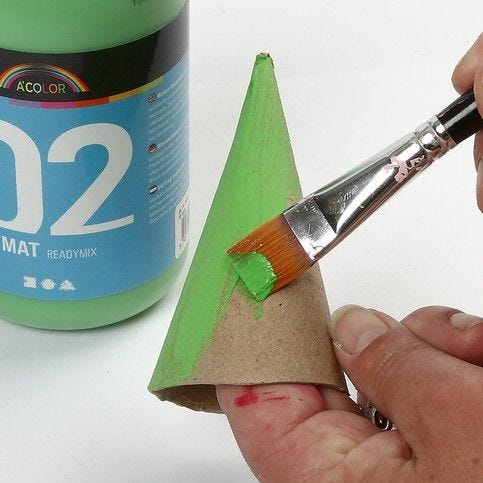 1.
Paint the cones with A-Color matt paint and leave to dry.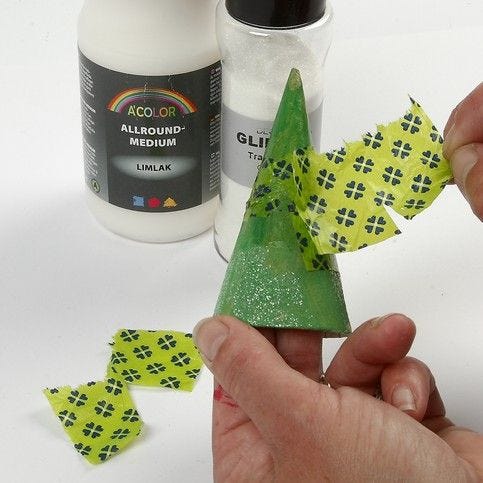 2.
Glue on decoupage paper and sprinkle with glitter.
3.
Draw a face on the polystyrene ball and push/glue it onto the cone.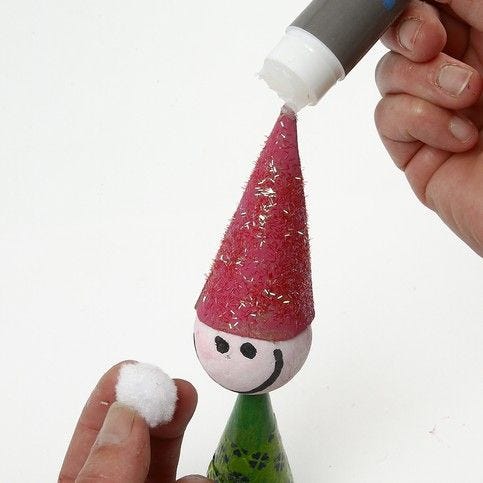 4.
Glue on the hat and the small pom-pom.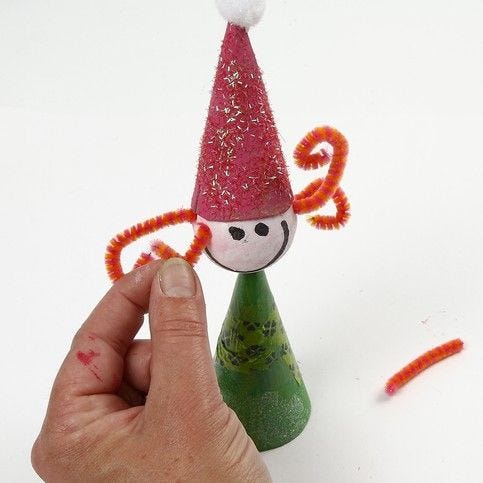 5.
Cut pipe cleaners into small pieces for the hair and stick them into the polystyrene ball (the head).