Pixel Art with Nabbi Fuse Beads
Pixel Art with Nabbi Fuse Beads
Children's personal intelligence is enhanced by this creative project when they make pixel art self portraits with Nabbi fuse beads on pegboards using a pattern made beforehand on checked paper, coloured in with markers or colouring pencils.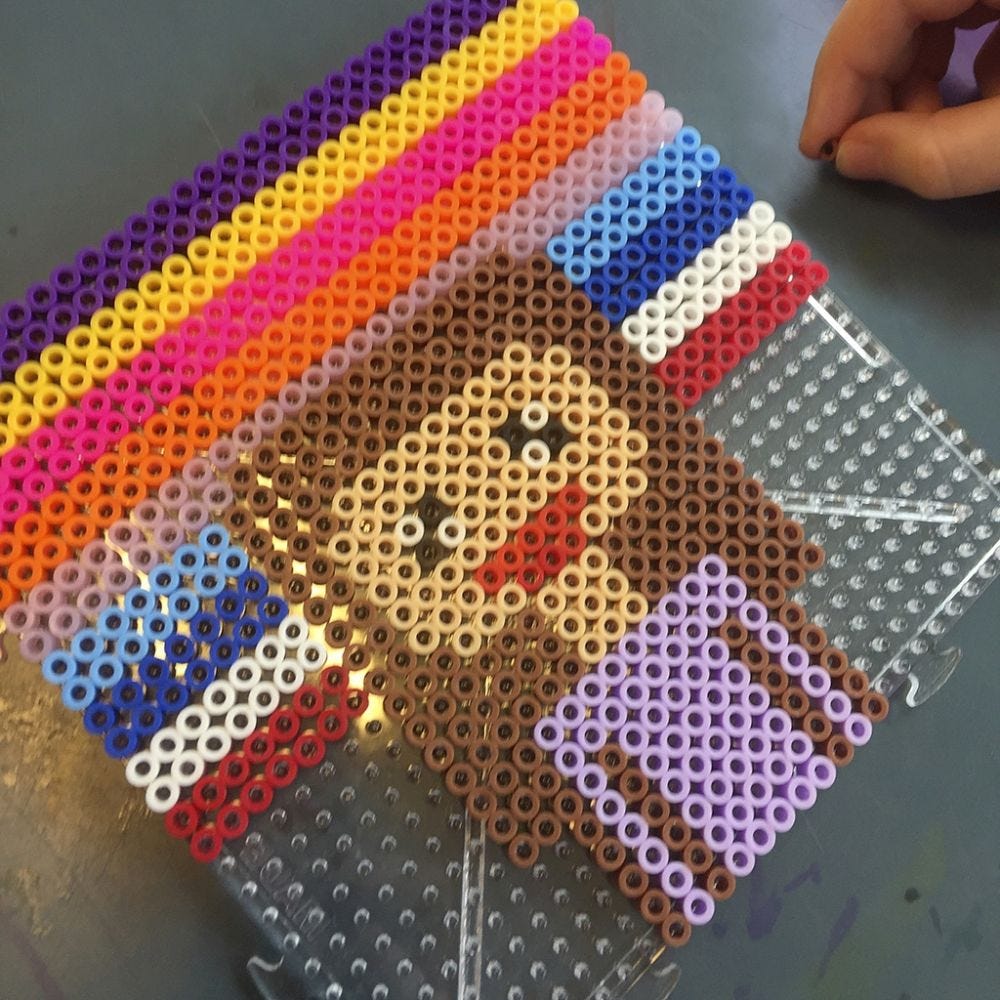 How to do it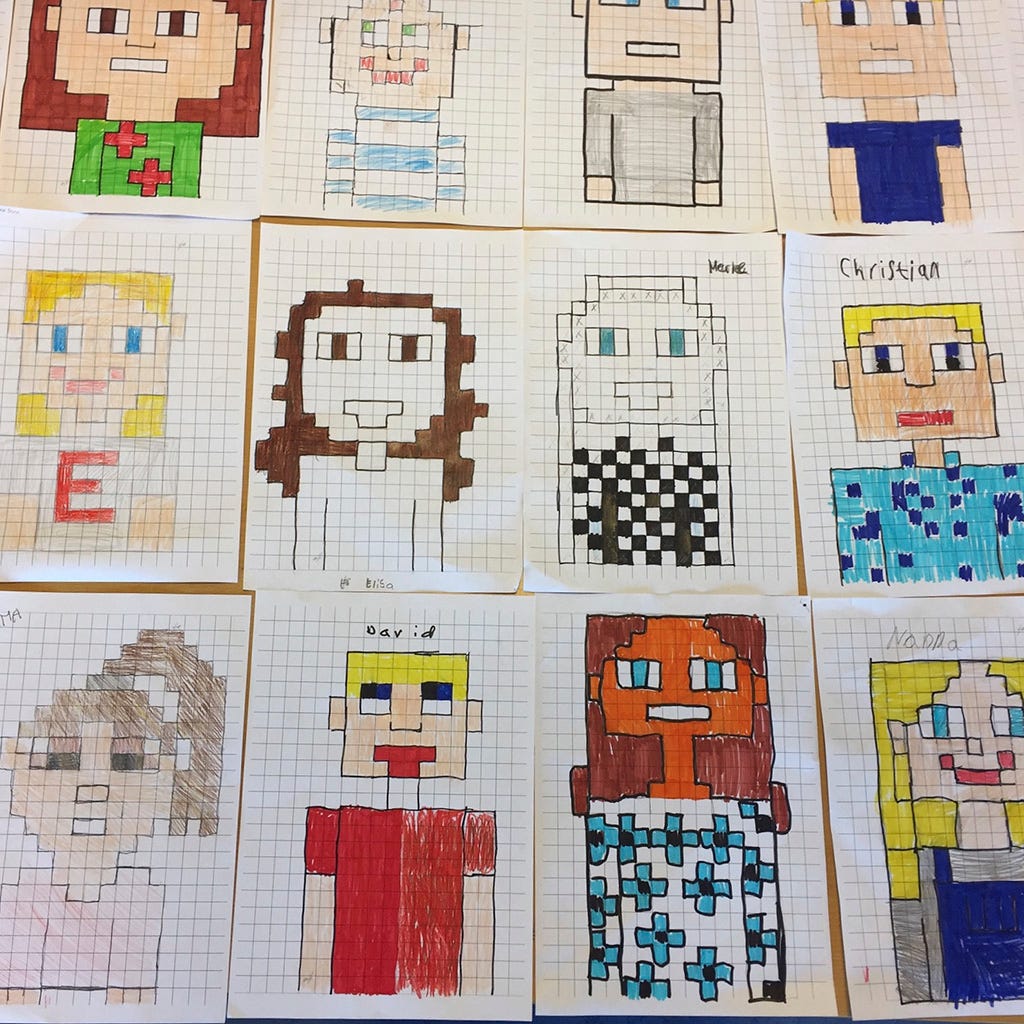 1
Let the children make their own self portraits on checked paper with inspiration from the Pixel Art trend. The number of squares must match the number of pegs on the pegboard intended for use later.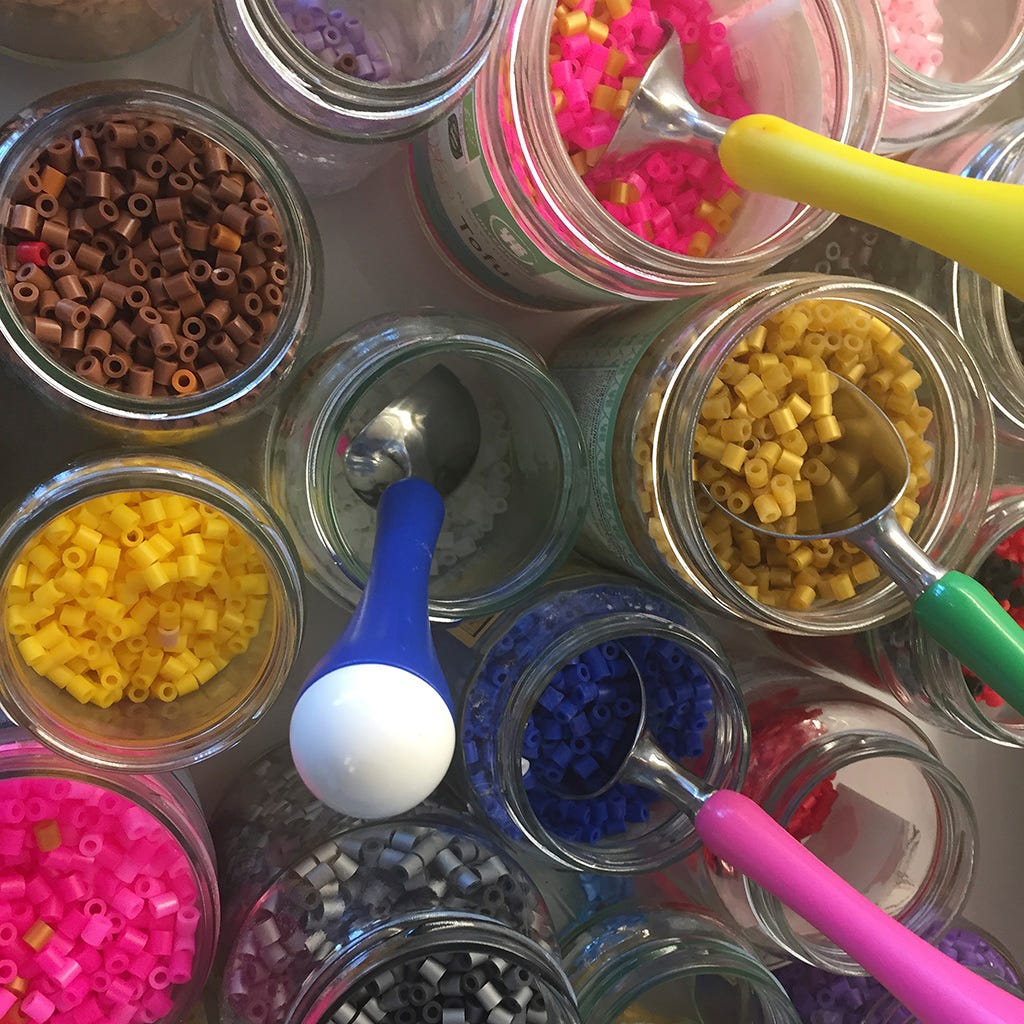 2
A tip: tip the Nabbi fuse beads into jars, making it easy for the children to pick the colours they need as they go along.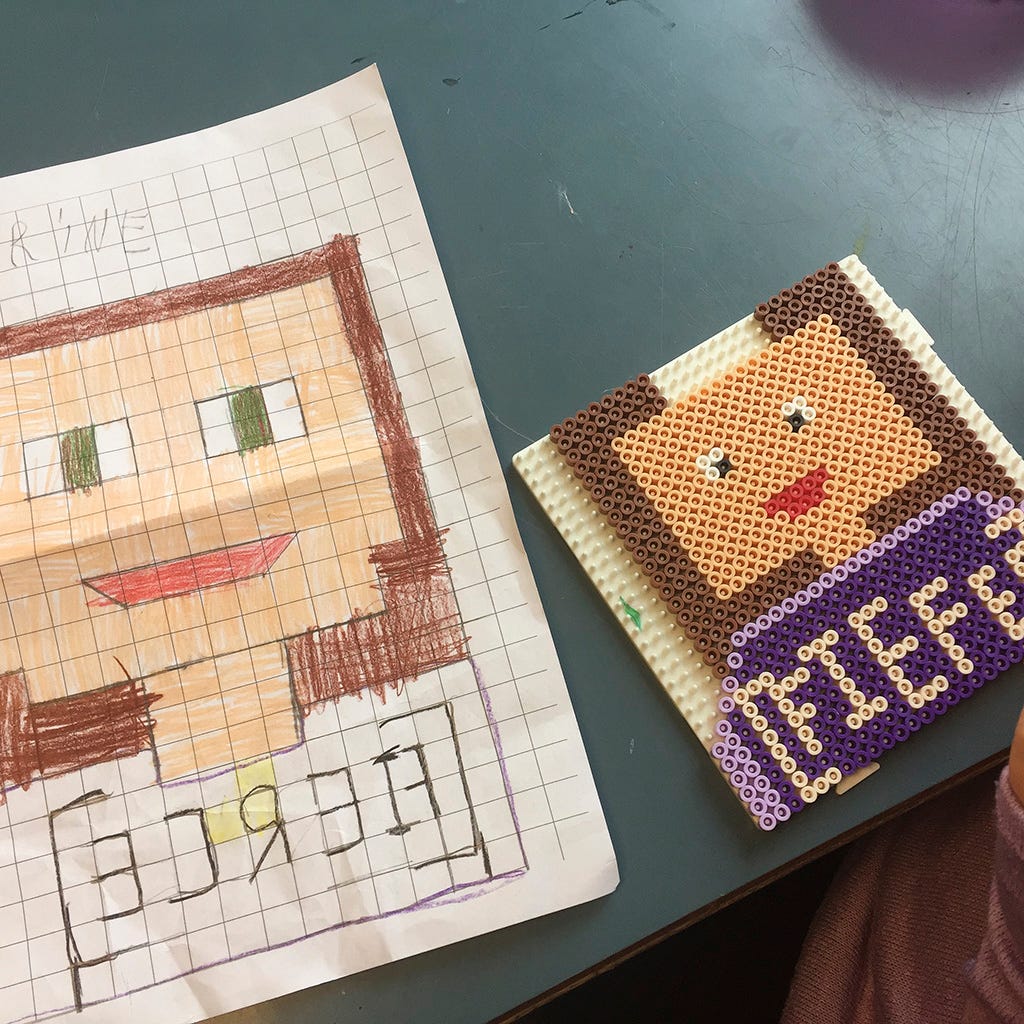 3
Place the Nabbi fuse beads onto a pegboard following the pattern. Tell the children that it is OK to freestyle and adapt the original. Also show the children that the reverse looks the best when the beads are ironed. i.e. for example, letters need to be mirrored if the non-ironed side is facing up. This is also a learning point.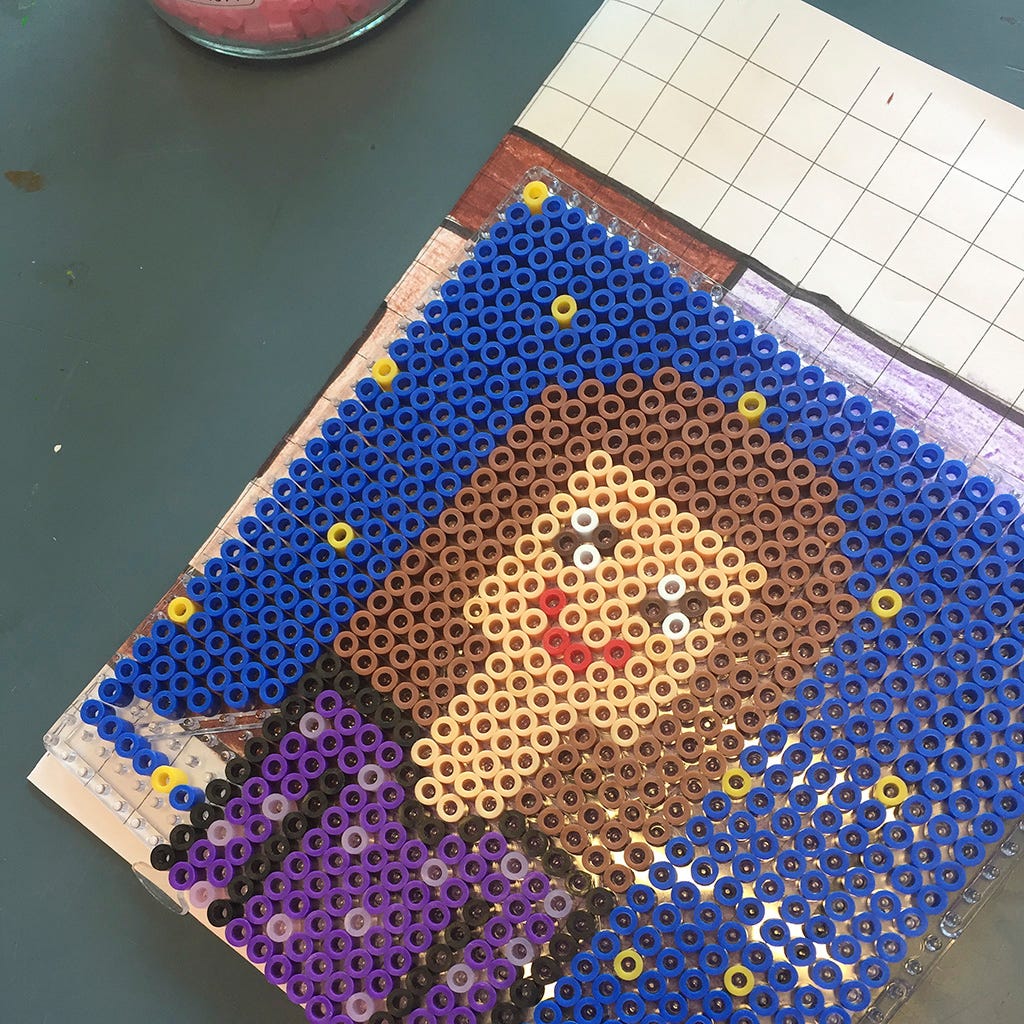 4
Let the children iron their own pegboards (obviously depending on their age and under supervision, advising them about the temperature setting etc.). Remember to put a piece of baking paper between the beads and the iron.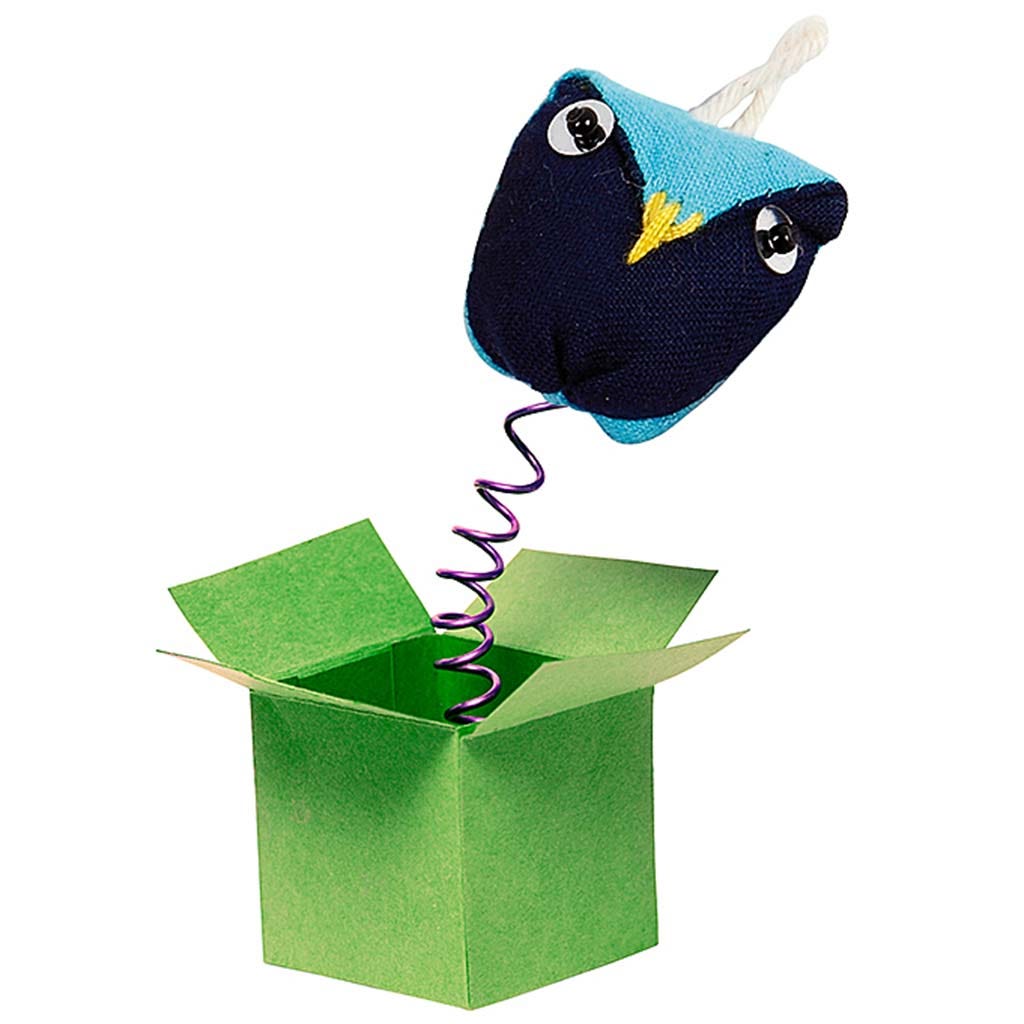 Self-wise
Personal intelligence. Enhanced by activities in which children must use their self-awareness, the ability to act and make personal decisions in a way which is adapted to match their surroundings.
I'm shopping as
b2c incl. tax
b2b excl. tax
b2g excl. tax
Go back
I'm shopping as
Continue as guest
Copyright © 2013-present Magento, Inc. All rights reserved.