Pipe cleaner snowflakes with beads for hanging
Pipe cleaner snowflakes with beads for hanging
Make these snowflakes for hanging. Shape them from silver pipe cleaners and thread beads onto the pipe cleaners.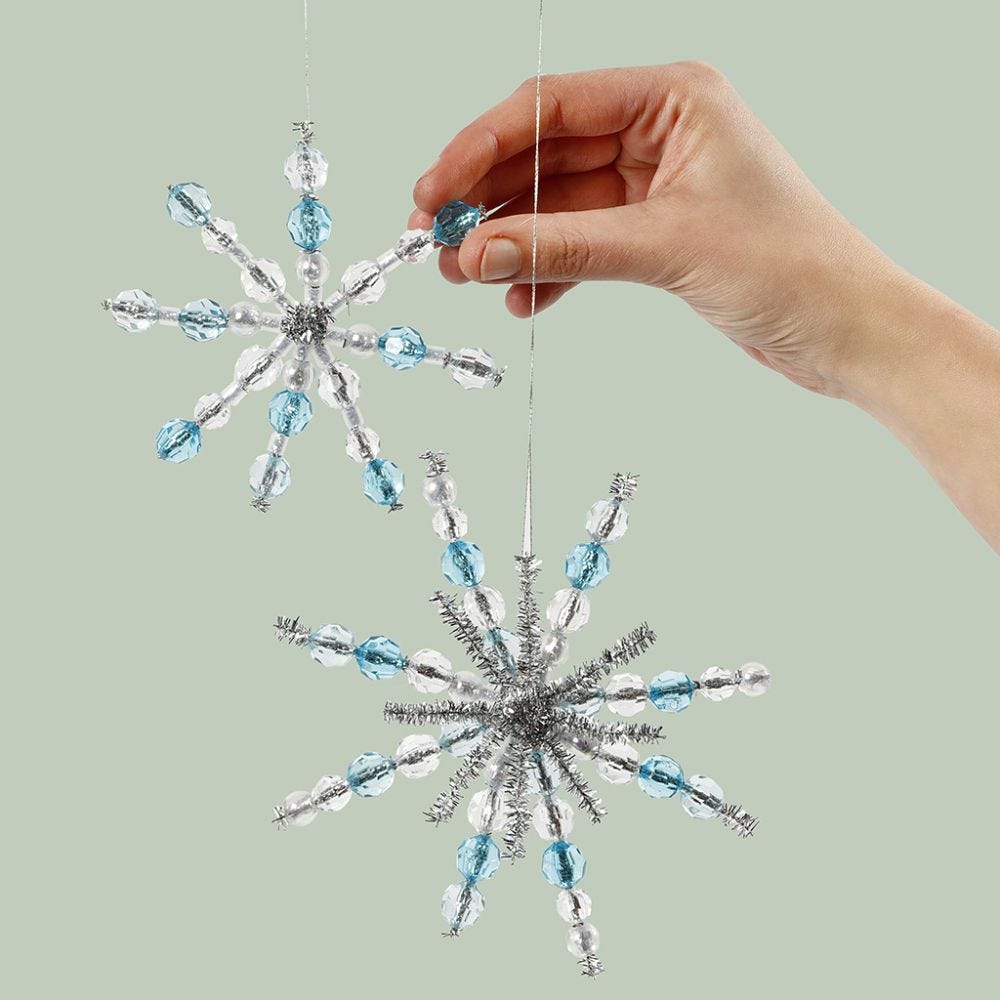 How to do it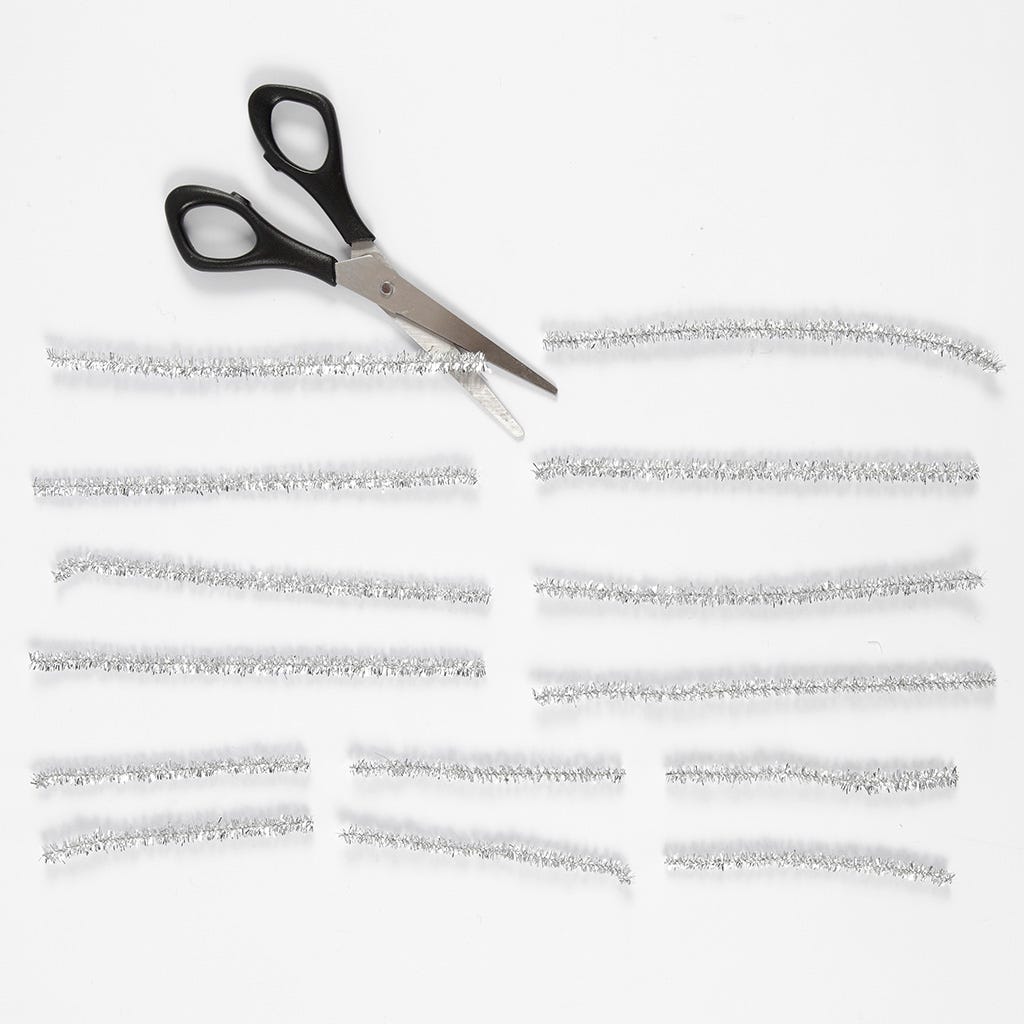 1
Cut six pipe cleaners as follows: cut four pipe cleaners in half and cut both of the remaining two pipe cleaners into three equally large pieces. This will produce two snowflakes.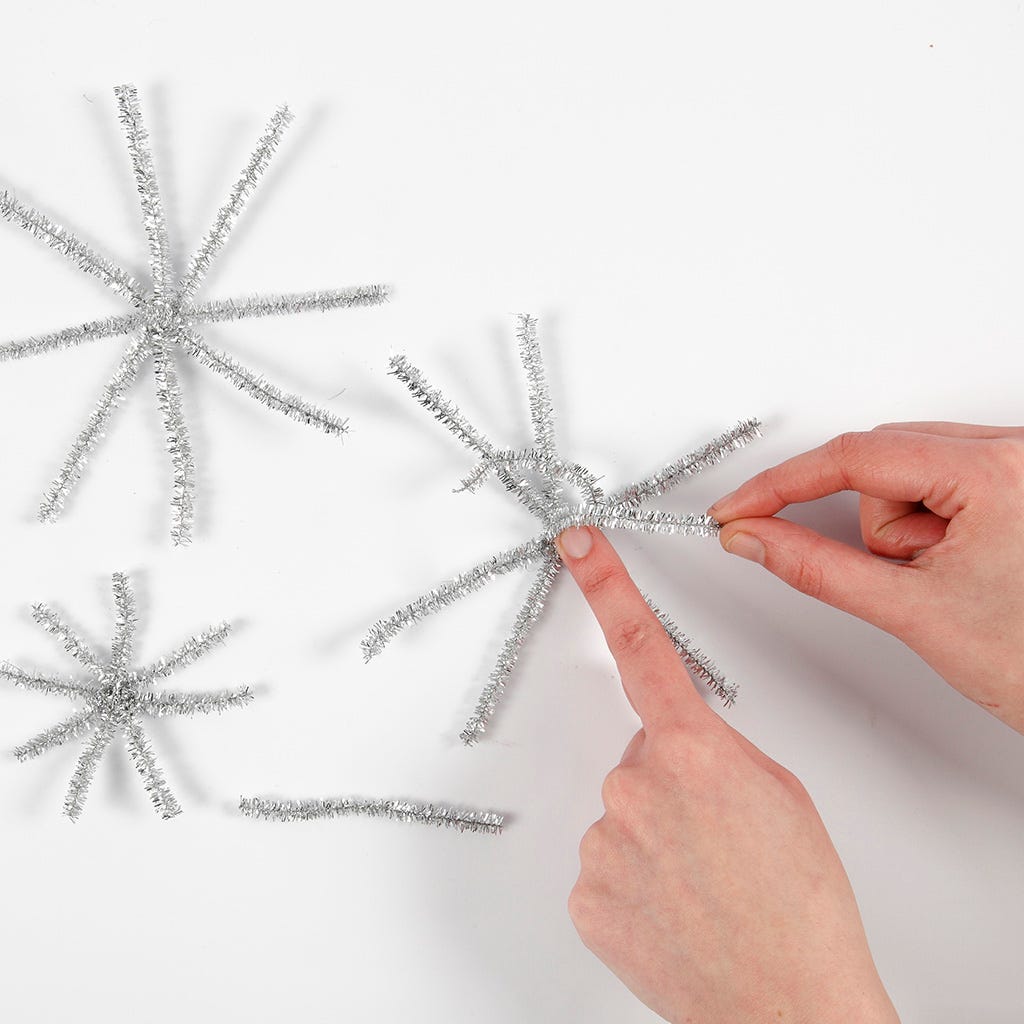 2
Twist the pipe cleaners together to make three 8 pointed snowflakes; two large and one small. There will be a small piece of pipe cleaner left over to use in the following step.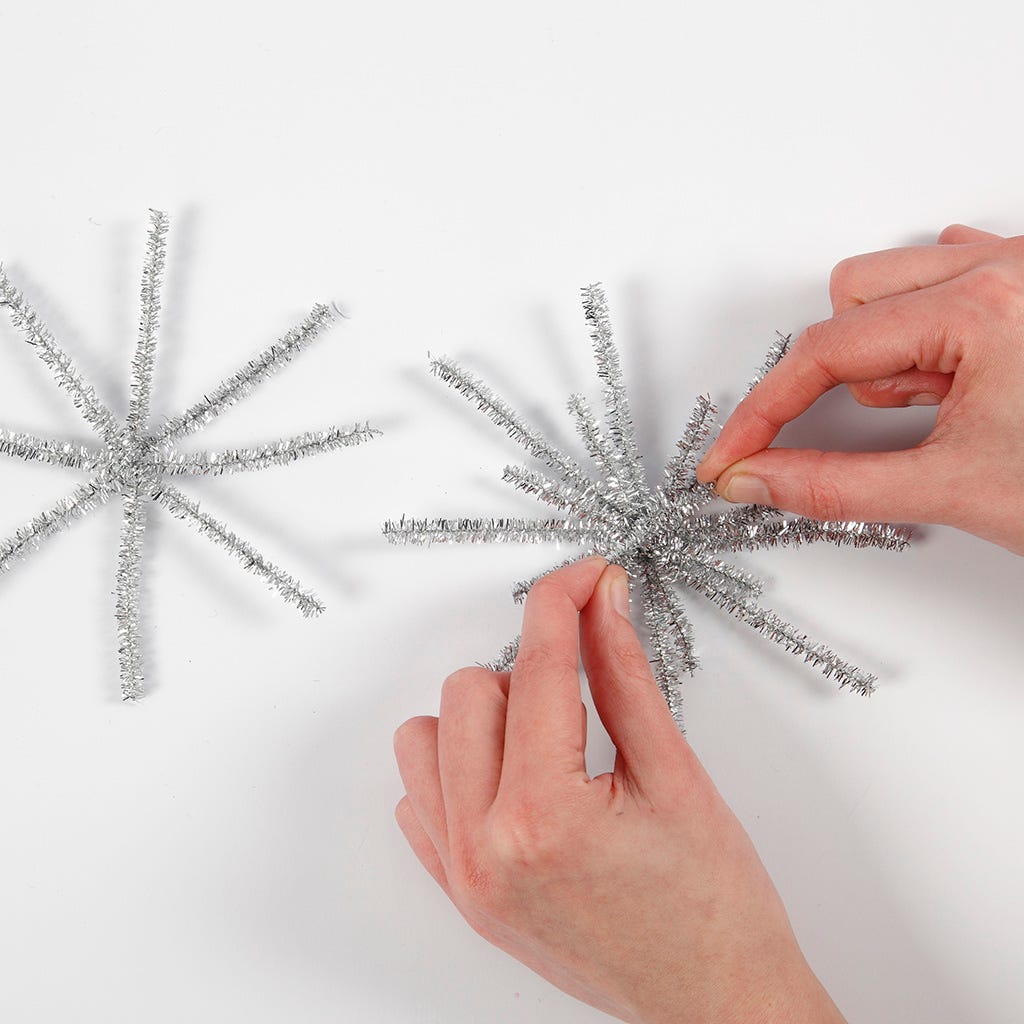 3
Place a small snowflake on top of a large snowflake and tie them together with the small left over piece of pipe cleaner.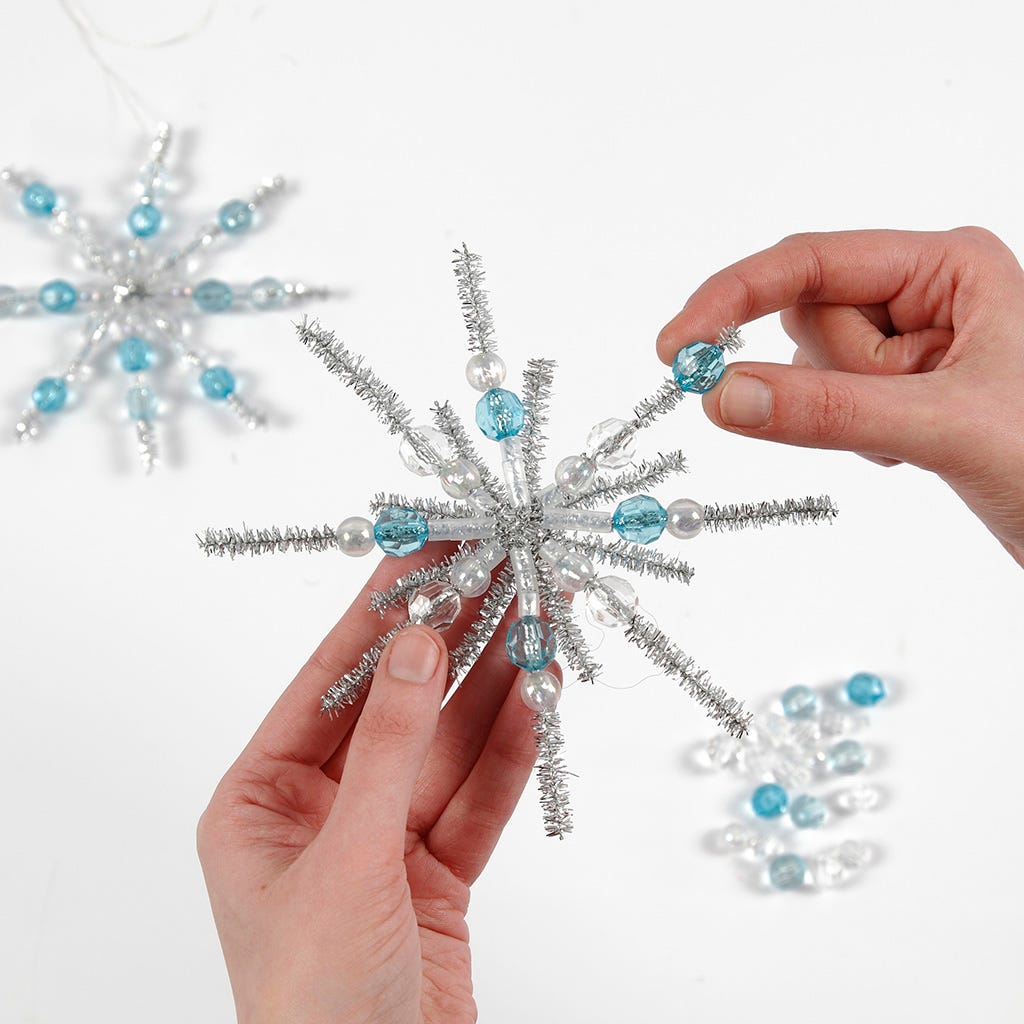 4
Thread beads onto the ends of the pipe cleaners. Finish by attaching a piece of silver thread for hanging.