Pictures on wooden plates with watercolours and drawing gum
Design pictures on wooden plates. Decorate either the front or the back with designs made with drawing gum which is water-resistant when dry. Paint over the design with watercolours to create a batik effect on the surface of the wood.
How to do it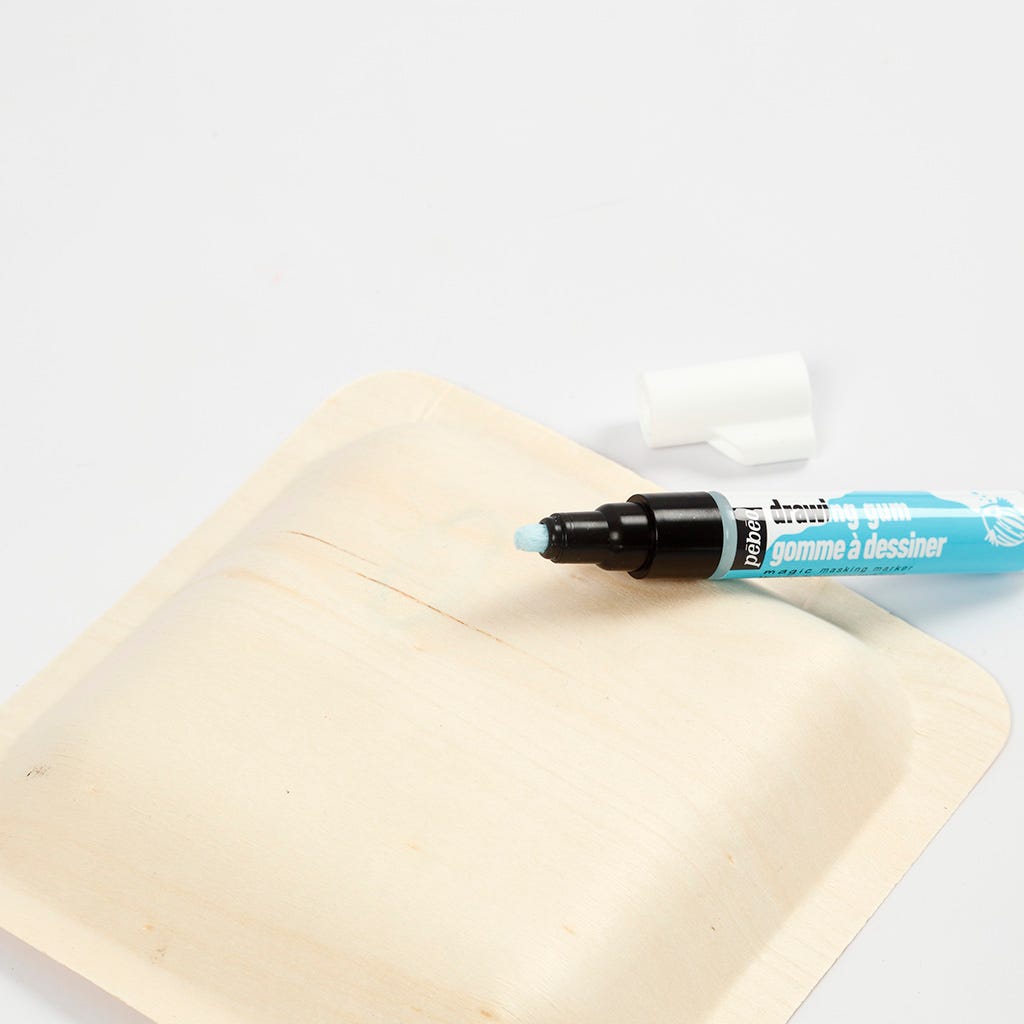 1
Shake the drawing gum pen and gently pump the drawing gum from the cartridge into the tip of the felt tip pen by pressing the tip up and down on a piece of paper. Draw your chosen design onto the wooden surface (you decide whether you want to work on the front or the back of the wooden plate). Remember to shake the pen as you go along. Leave to dry.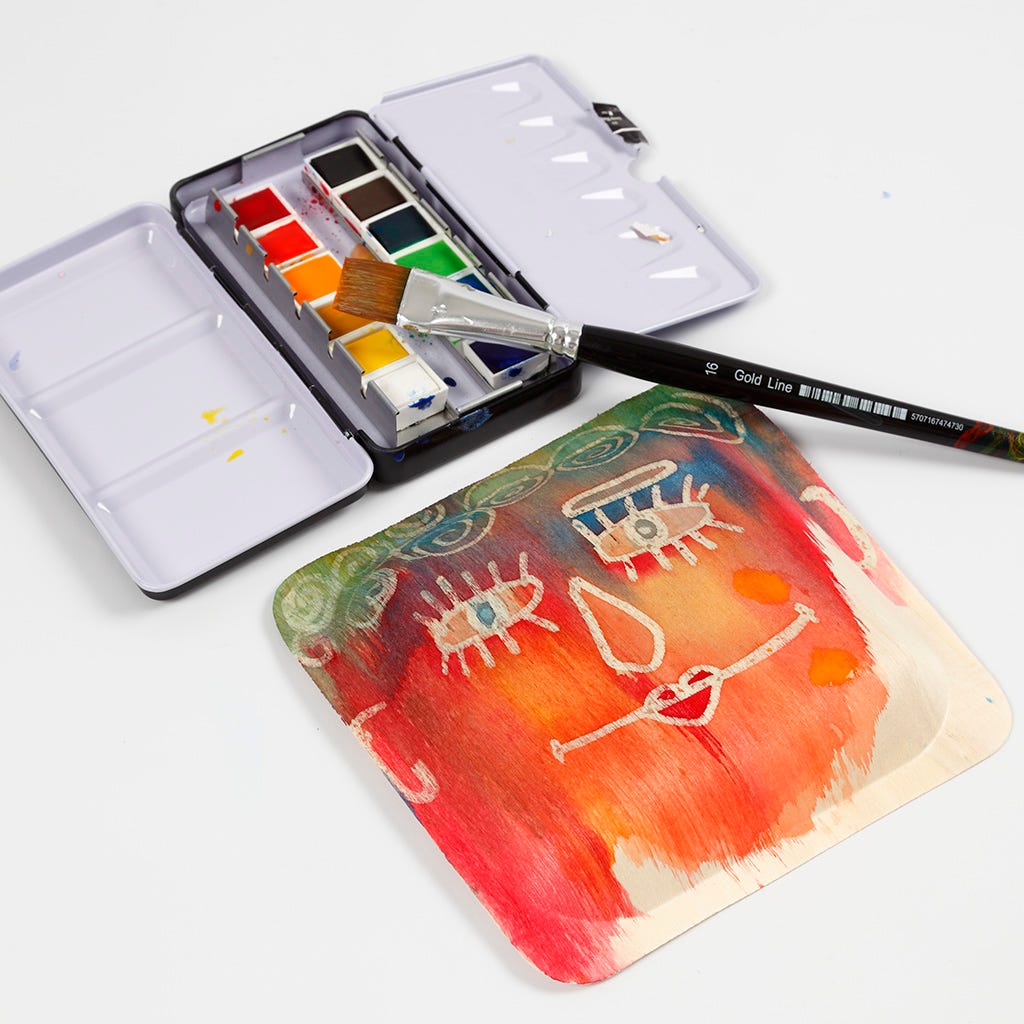 2
Paint on top of your design with Art Aqua watercolours. The more pigmentation in the colours, the better the effect. The surface of the wood achieves a stained effect and you may make several applications with watercolours as the wood is very absorbent. Leave the design to dry completely overnight.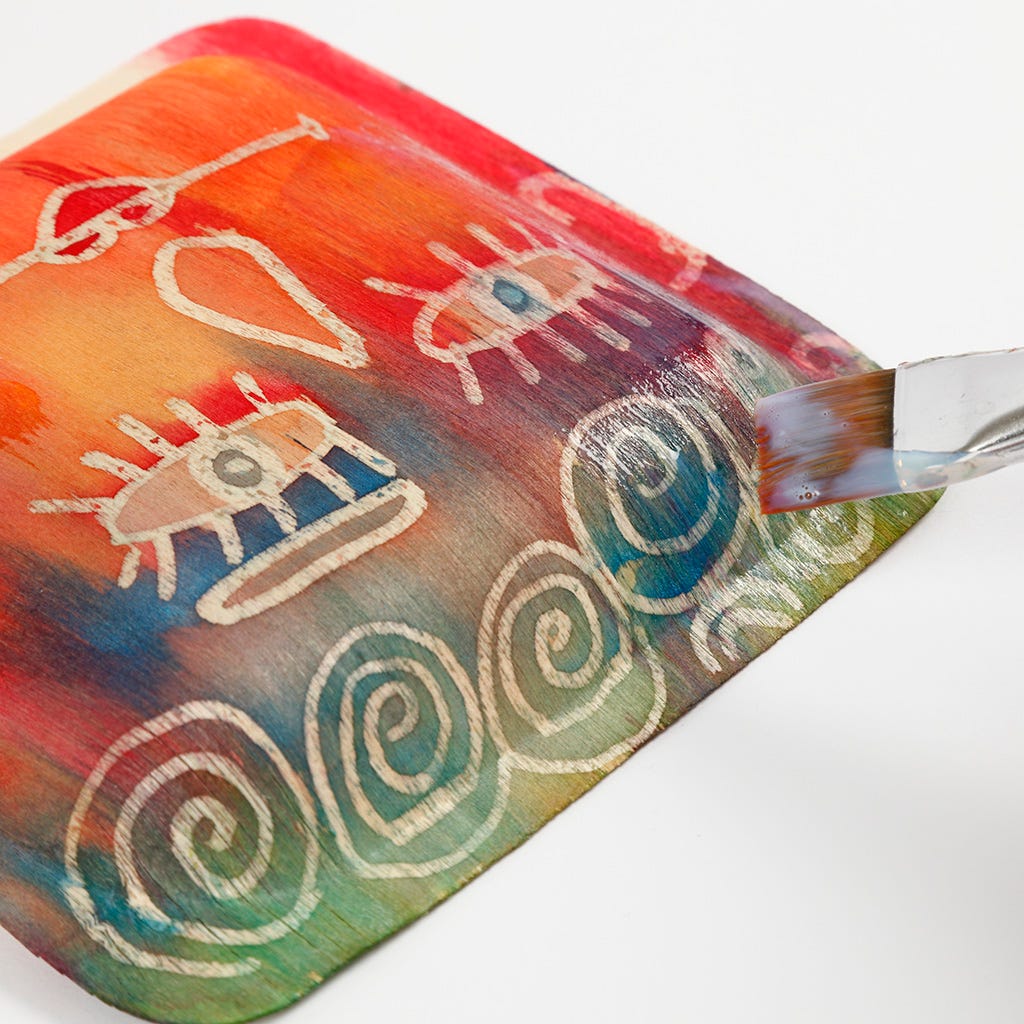 3
Varnish the surface with glossy acrylic lacquer for protection, and for adding greater colour intensity. Leave to dry.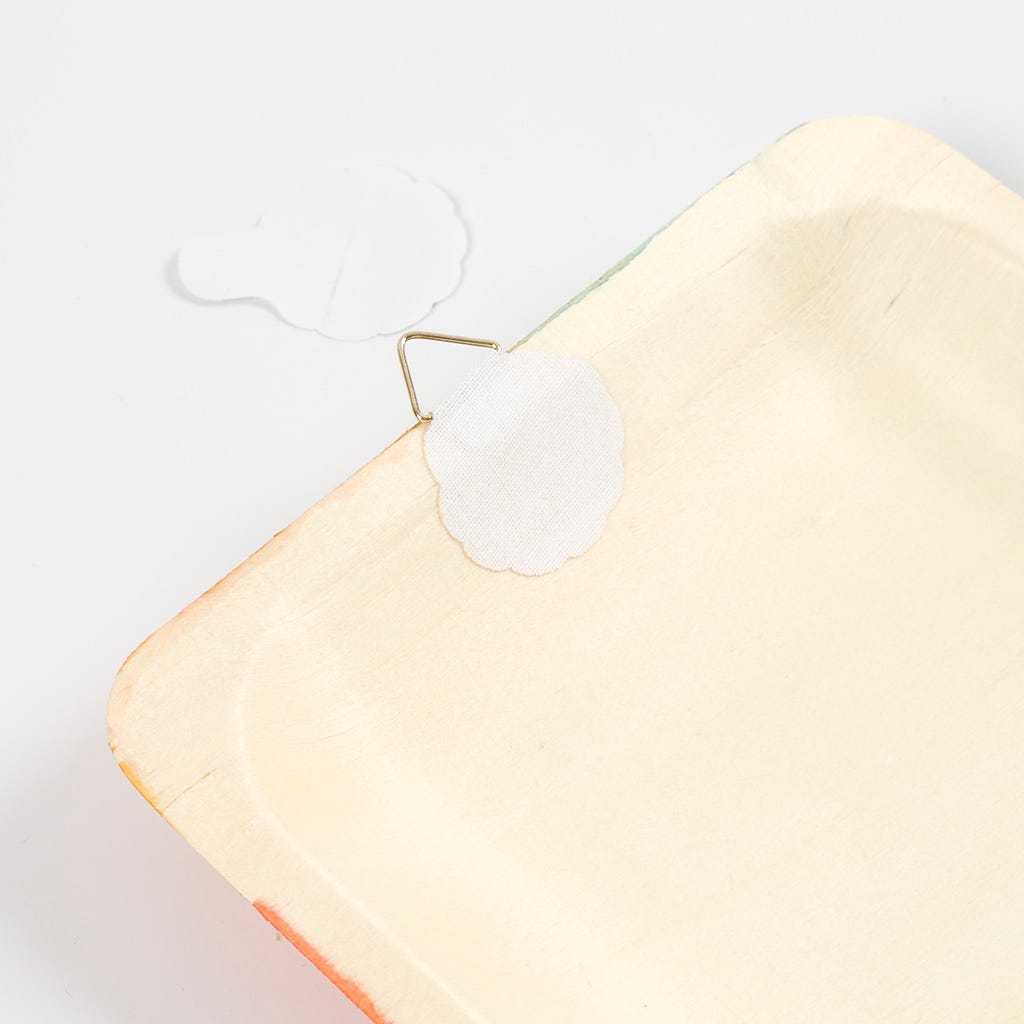 4
Attach a picture hanger onto the back for hanging.