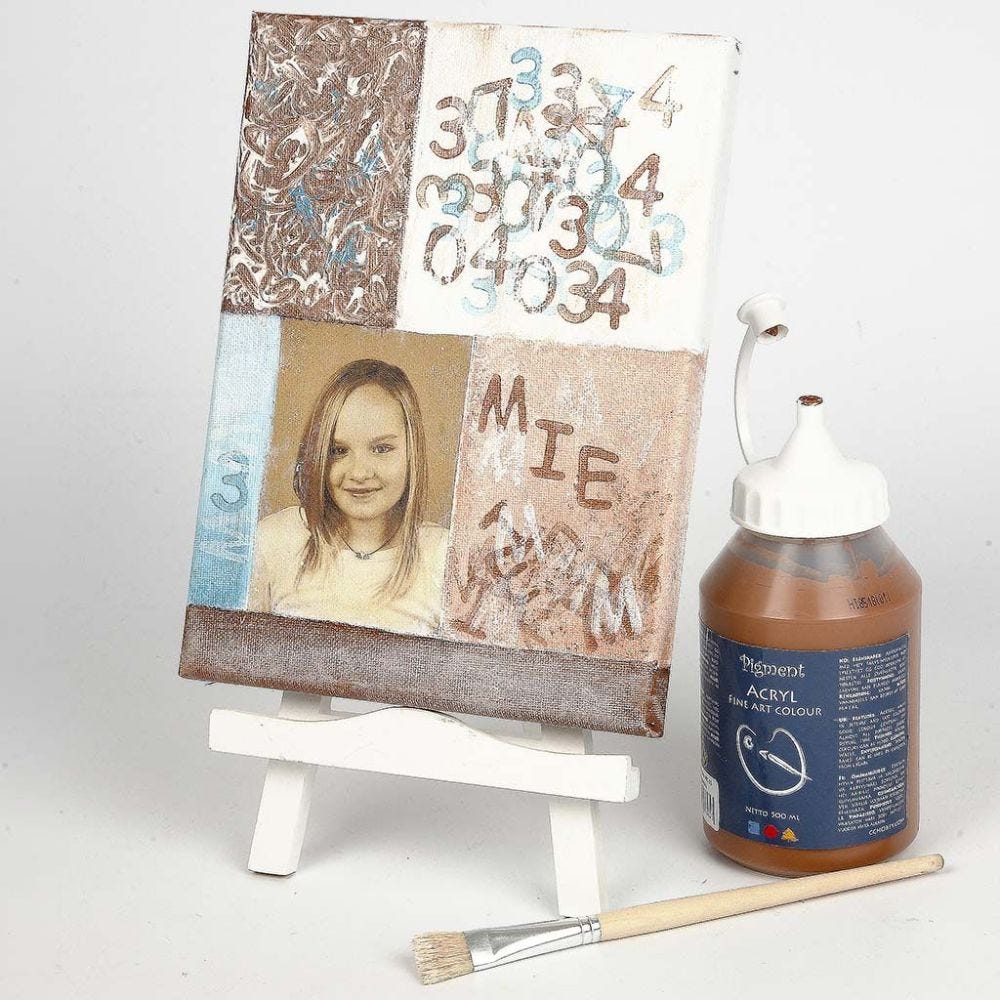 How to do it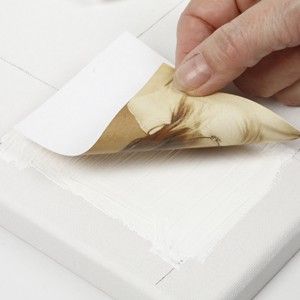 1
Divide the canvas into squares and place a photo copy into a thick layer of white Pigment Acrylic paint.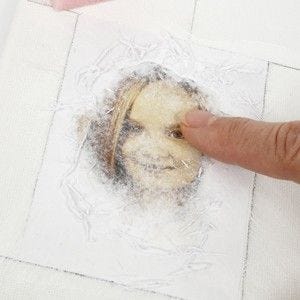 2
Let it dry overnight. Make the paper damp and rub it off.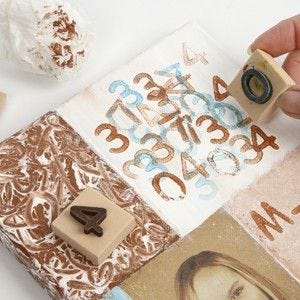 3
Paint the other squares using different techniques - use stamps, kitchen roll, the end of the brush and many other fun effects.
Copyright © 2013-present Magento, Inc. All rights reserved.