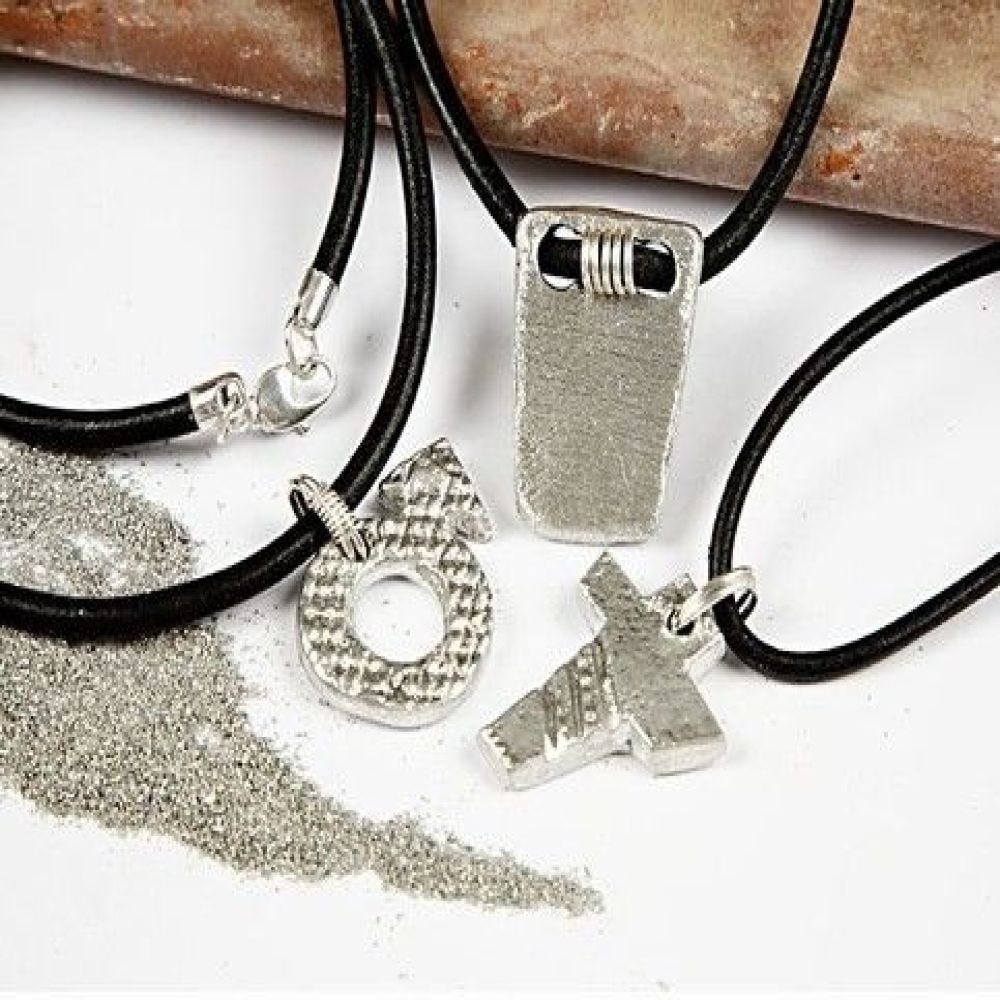 How to do it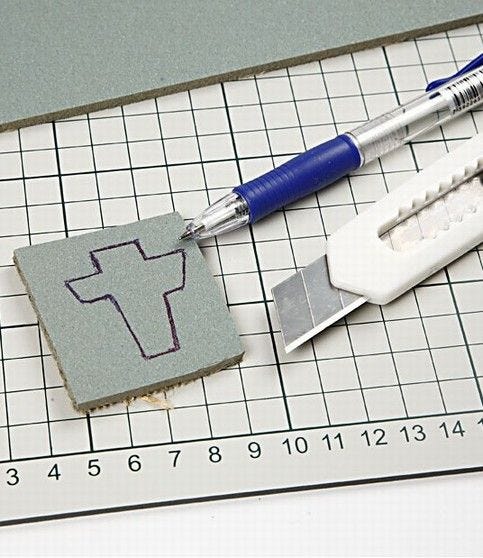 1
Character design on linoleum.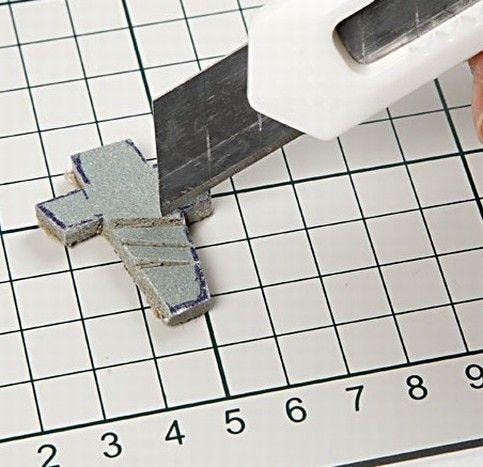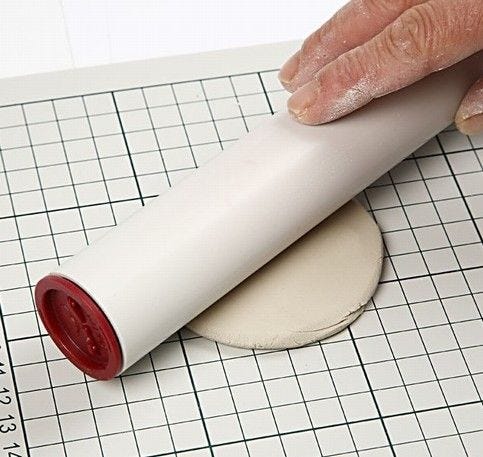 3
Roll a piece of self-hardening clay into an appropriate size for your subject, no thicker than about 2 cm.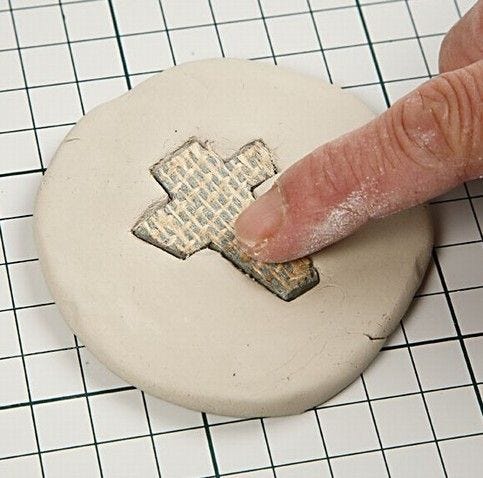 4
Press the motif into the clay and lift it gently up again. Modify any form.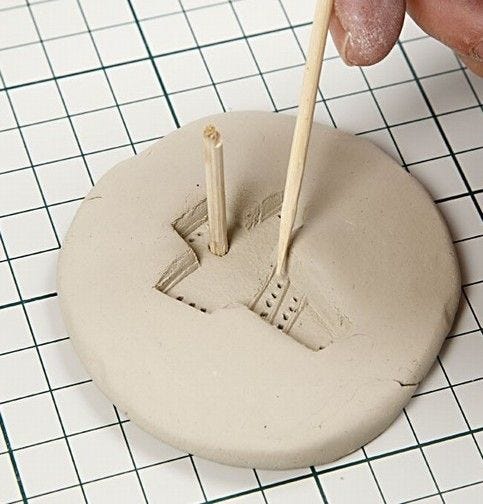 5
Push a flower stick into the clay where the hole to the o-rings/the cord should be. A pattern can be scratched or pricked into the clay. Holes can also easily be drilled in the pewter after casting.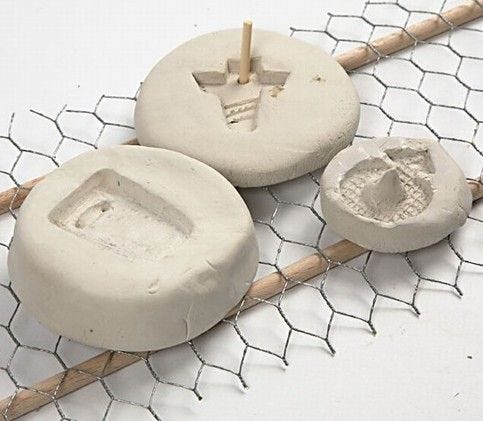 6
IMPORTANT!! When you cast with pewter in clay moulds the clay HAS to be completely dry before pouring in the pewter! If you pour the melted pewter into damp clay moulds, the pewter will spray because of the water content in the clay. Put the approx. 2cm thick mould onto a grid and let it dry at least 3 to 4 days at room temperature.
7
Melt the pewter at a high temperature on the hot plate.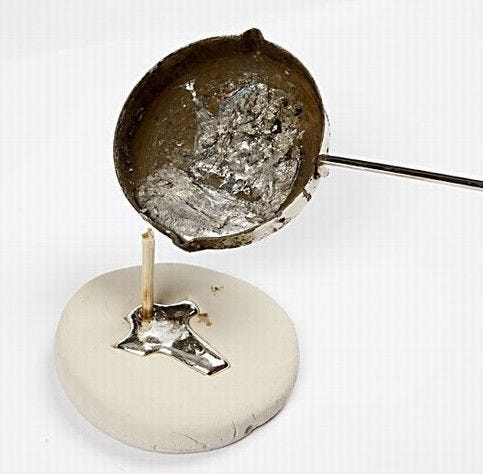 8
Pour the melted pewter into the dry mould.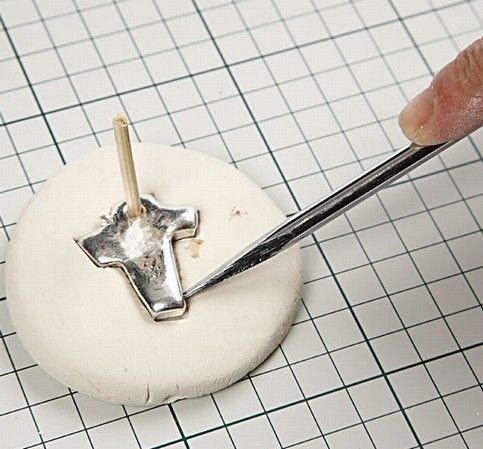 9
Take the motif out of the mould.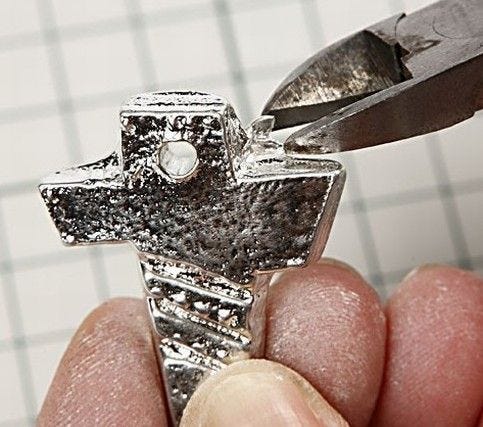 10
Cut off any pewter sprue with a diagonal cutter.
11
File away any rough edges.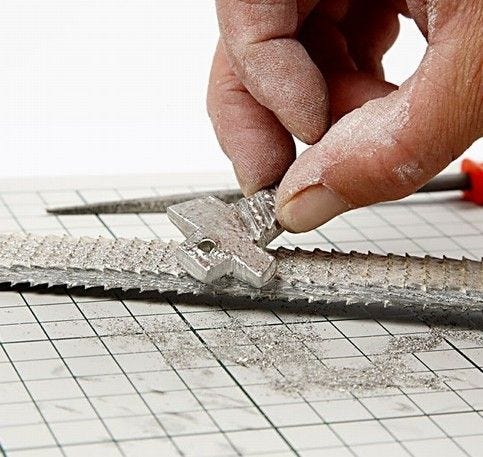 12
File away any rough edges.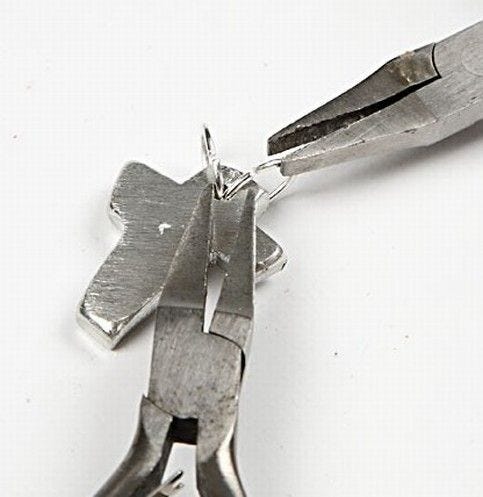 13
Attach round jump rings.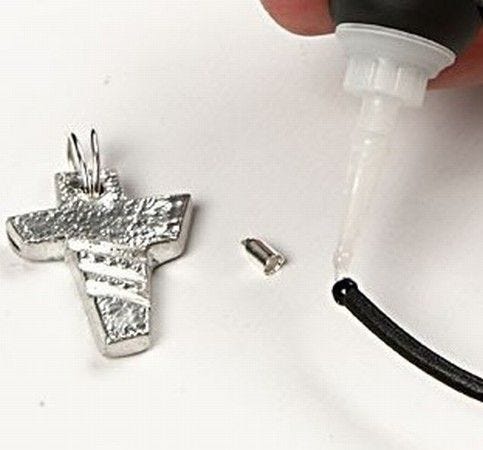 14
Glue end caps onto the leather cord.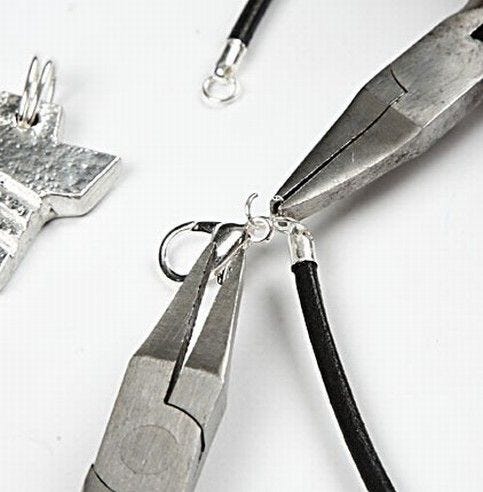 15
Fit round jump rings and a clasp.
17
Holes are easily drilled in the pewter.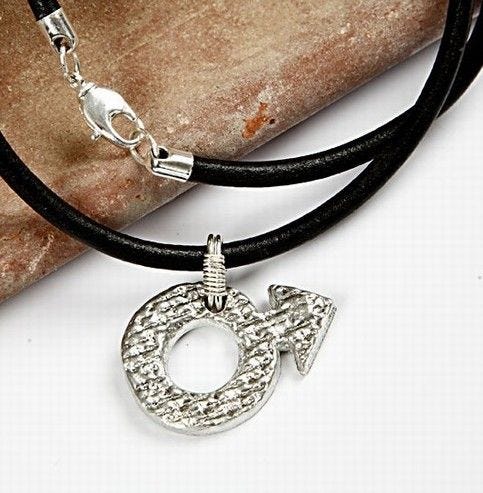 18
Tip: Press the motif with the back of the linoleum down and get a checkered pattern. Twist metal wire around the round jump rings.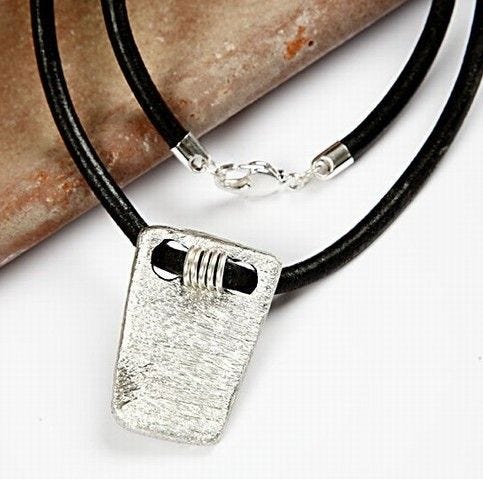 Copyright © 2013-present Magento, Inc. All rights reserved.