Personal Gifts you can make yourself
Personal Gifts you can make yourself
Pictures modelled directly onto the collage frames with Foam Clay. How to do it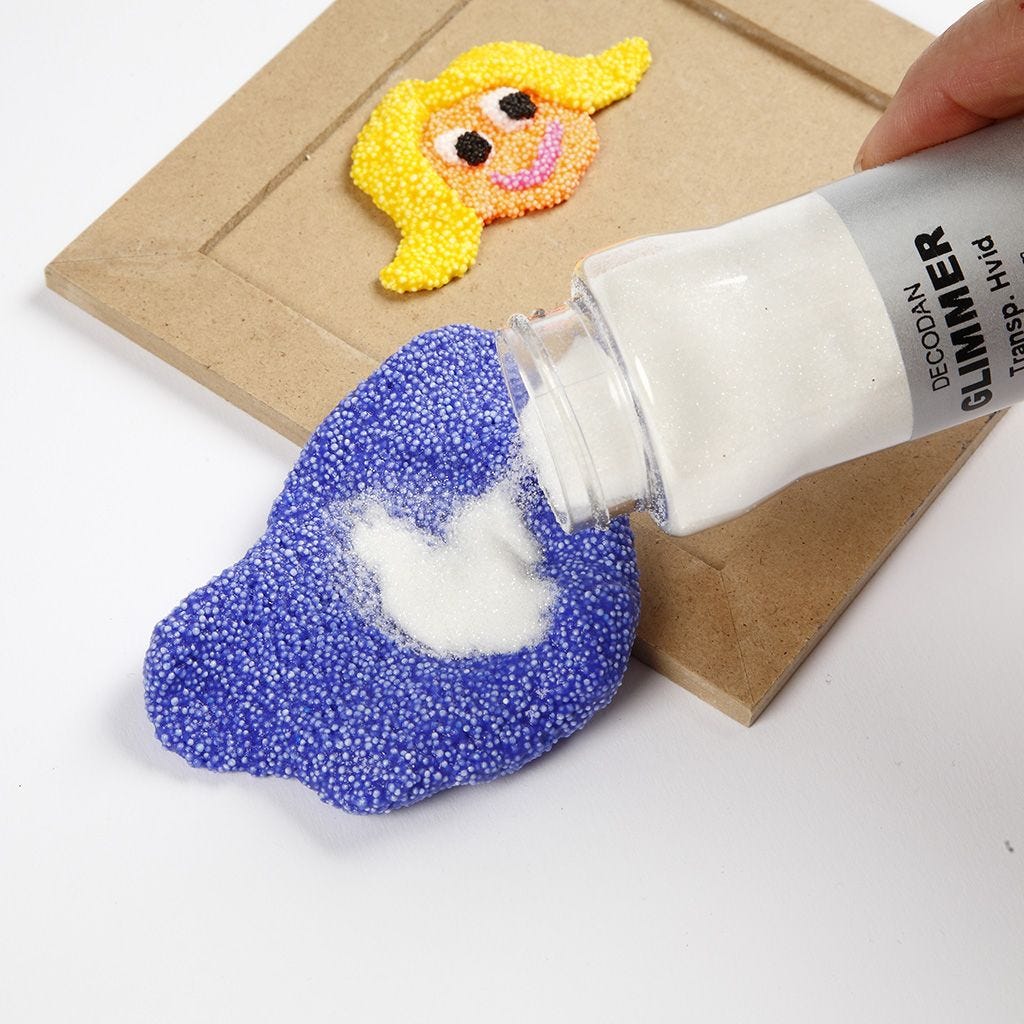 1.
Pour the glitter into the Foam Clay and mix well before use. This gives a great effect.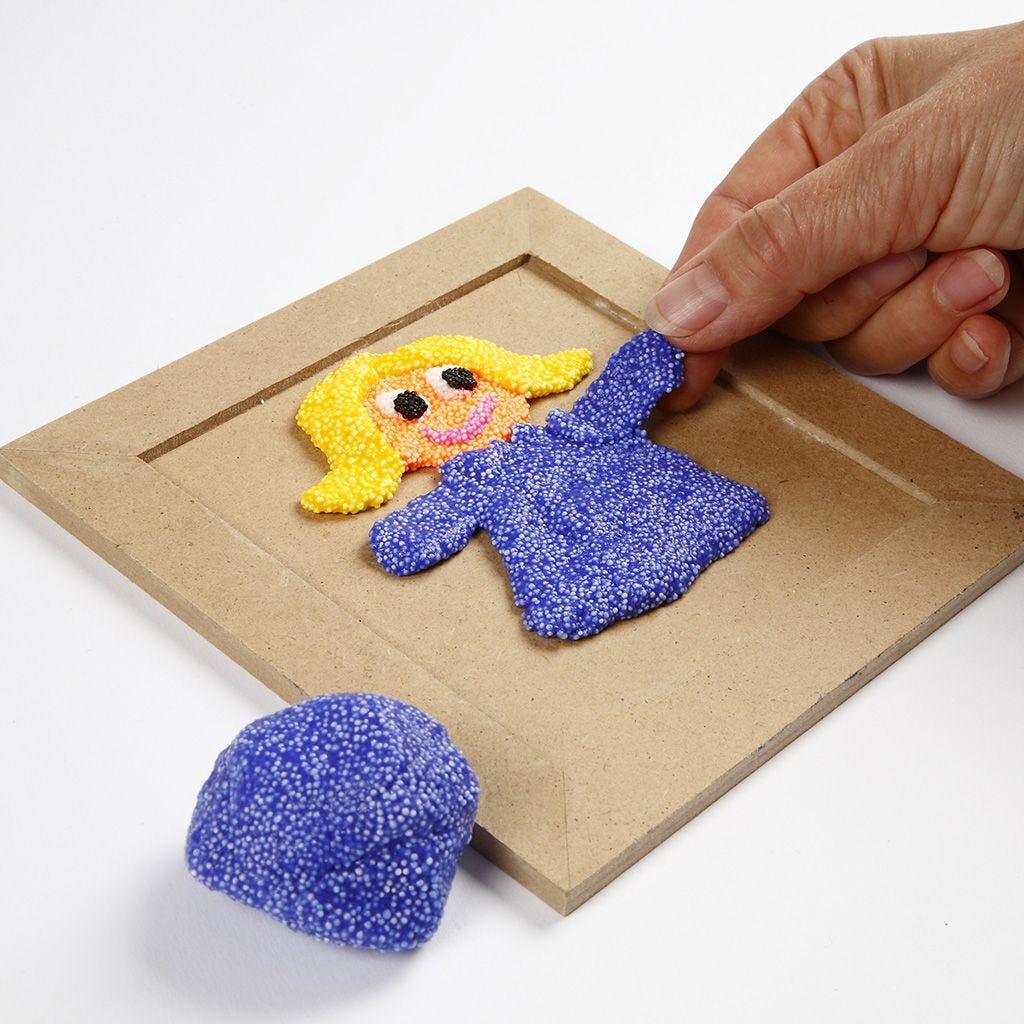 2.
Mould the Foam Clay slightly in your hand and push it firmly into the frame. The frame will fill up gradually as you "paint" your picture. Make small details by pushing clay into clay.