Pens with Drawings under a transparent Cover
Pens with Drawings under a transparent Cover
A marker-drawn design on a piece of paper is fitted under the removable transparent plastic cover of each of these pens.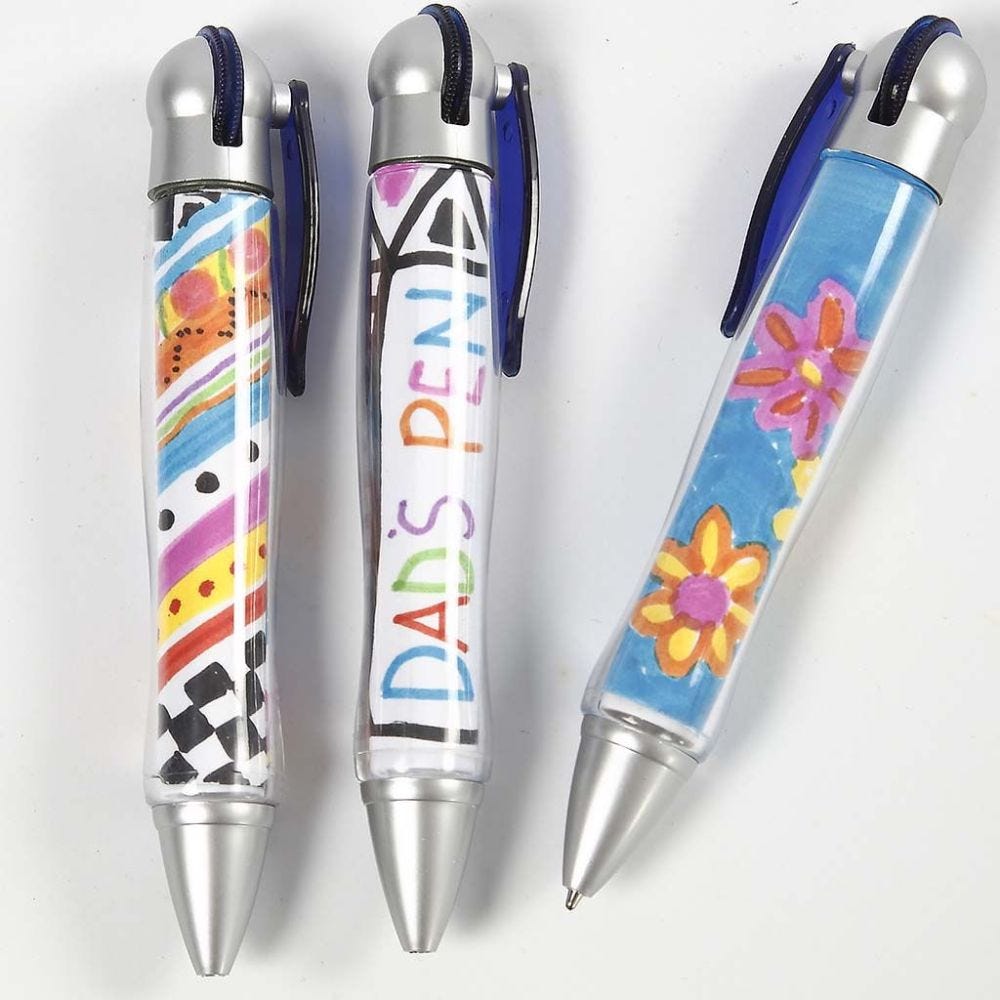 How to do it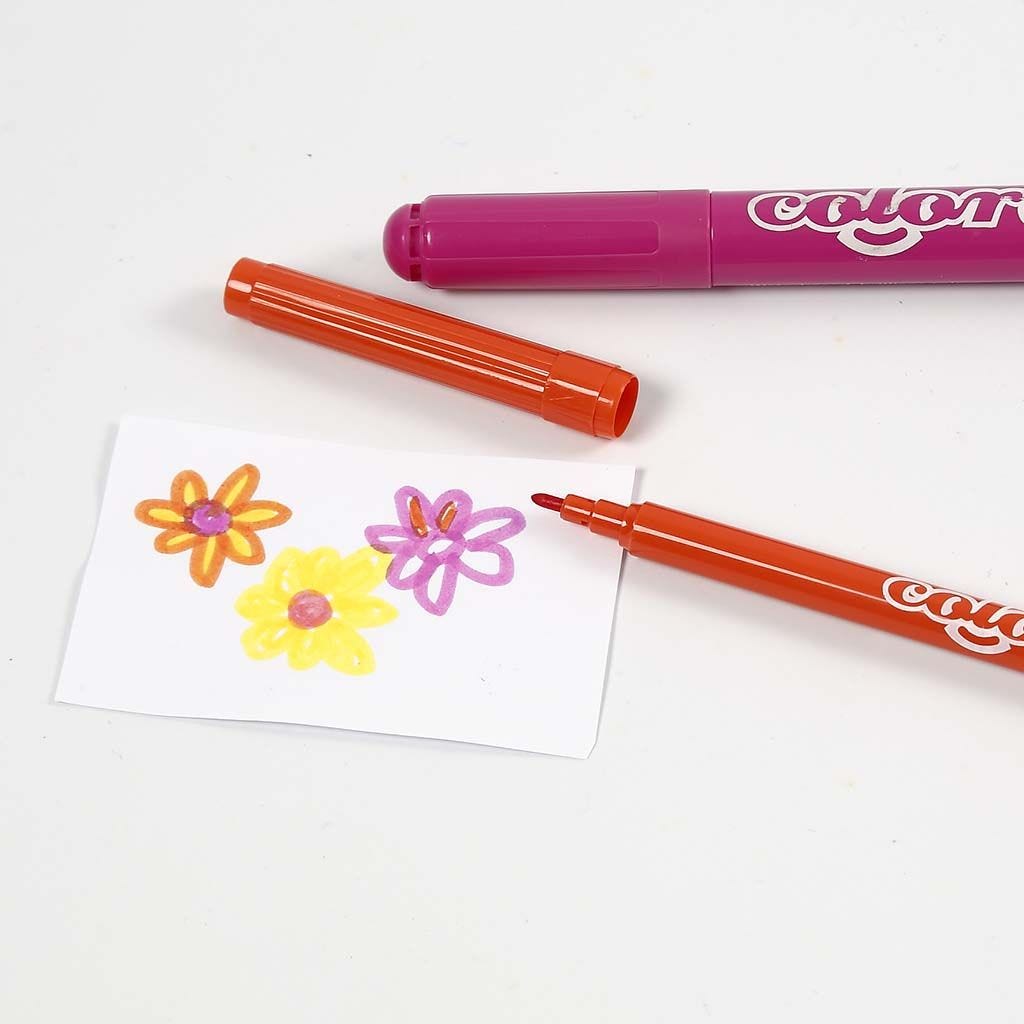 1
Make a drawing on a piece of paper (80 g) and trim to size (4.6 x 7.3 cm).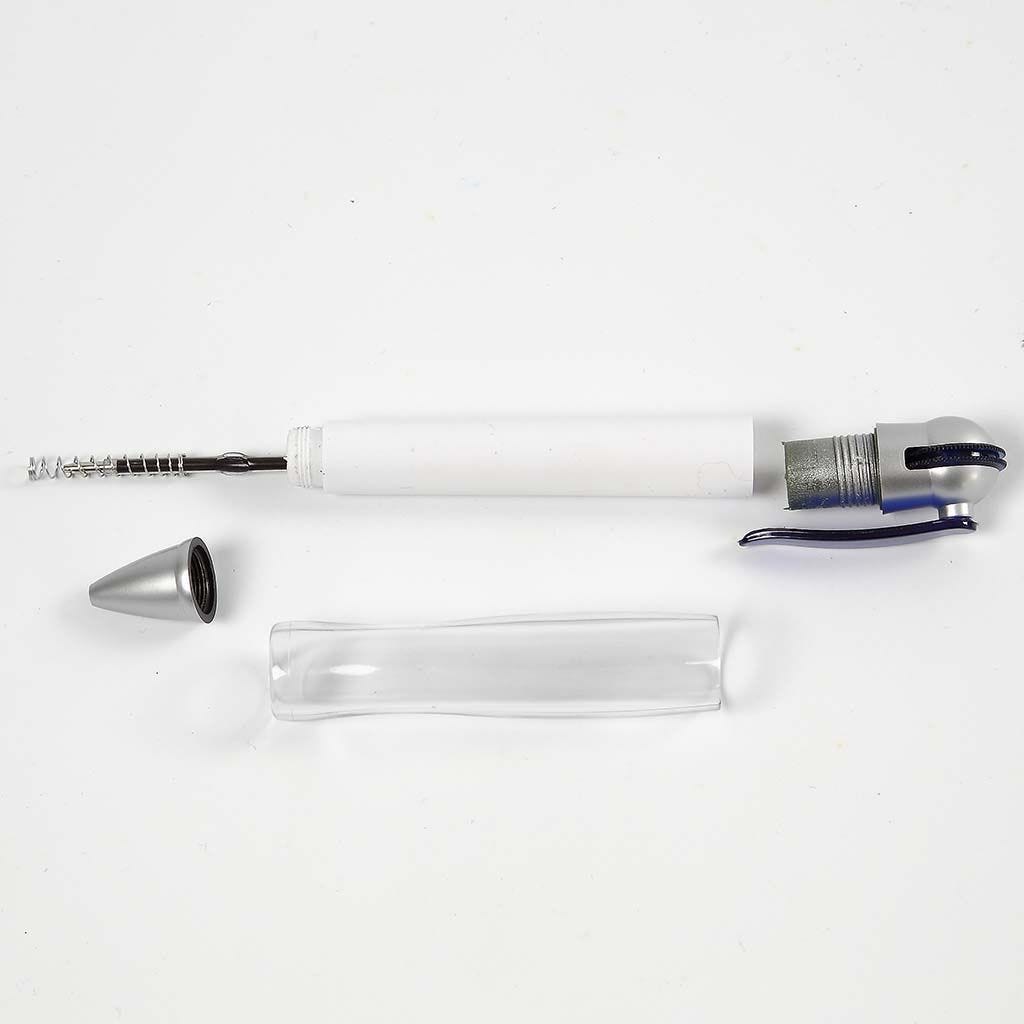 2
Separate the pen as illustrated.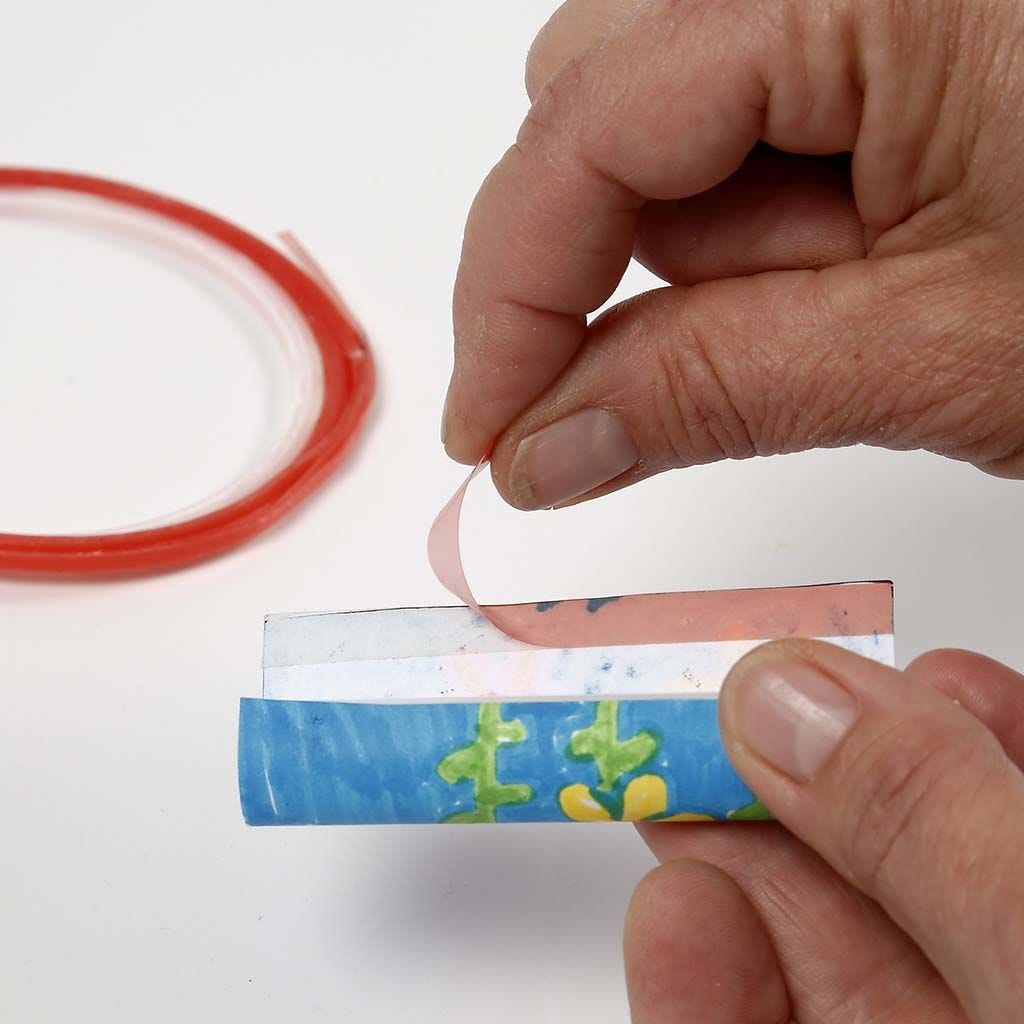 3
Attach the drawing onto the white body of the pen using Power Tape.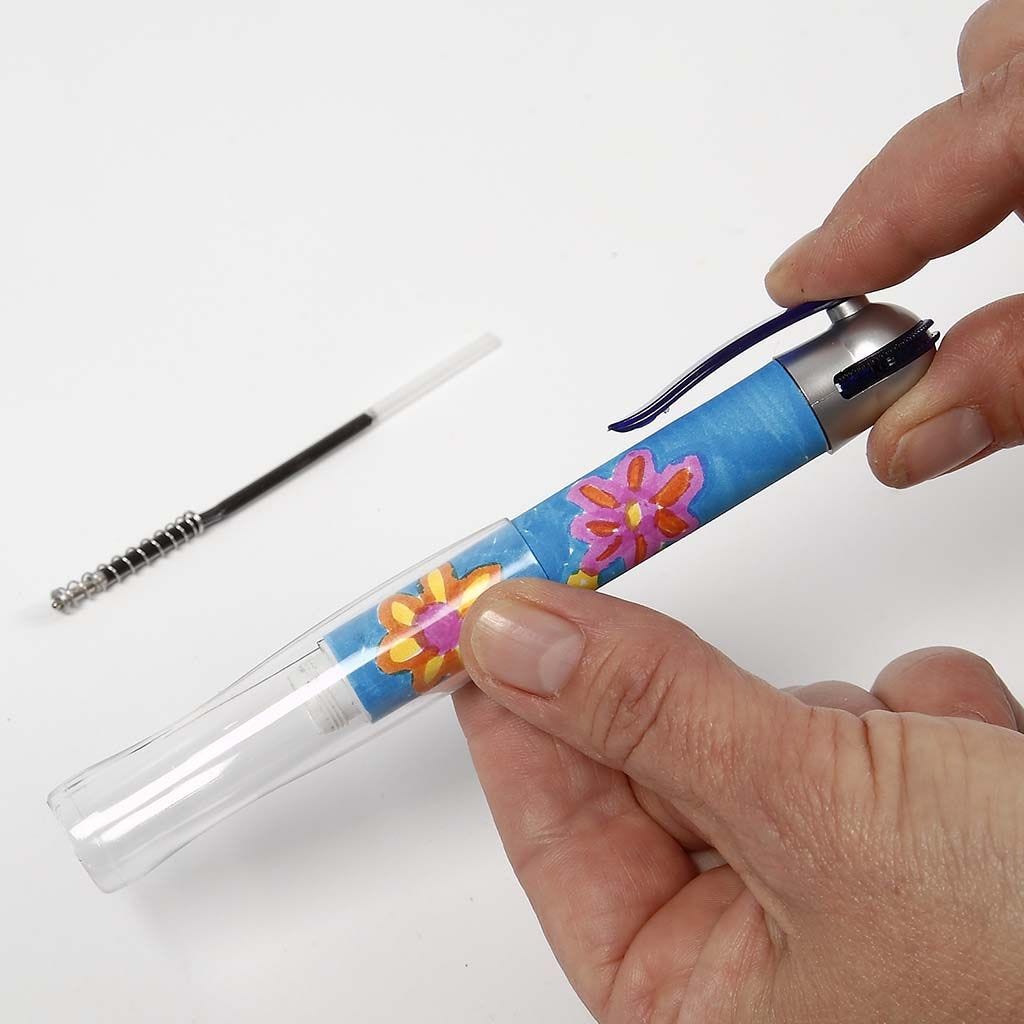 4
Slide the transparent cover on and assemble the pen.