Transparent Paverpol is worked into Stockinette, Pavercotton and other materials and then draped around the masking tape covered bonsai wire skeleton.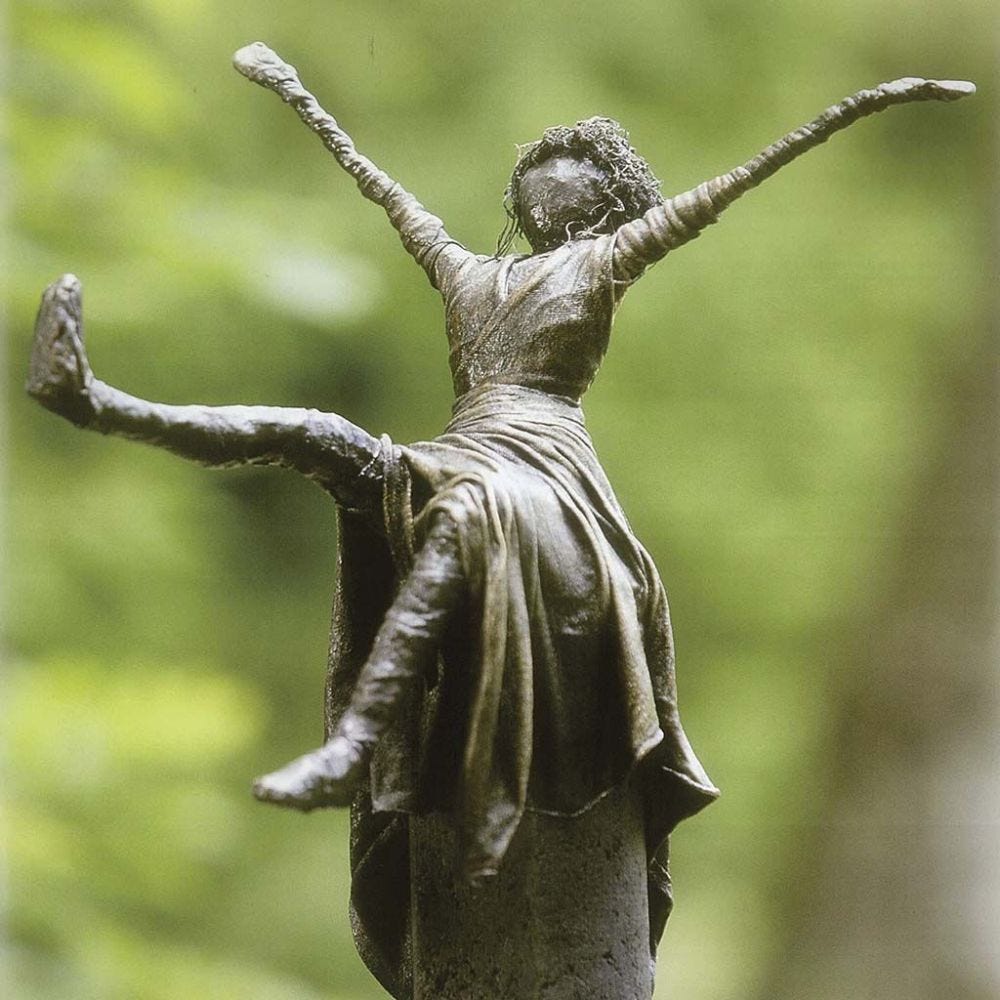 How to do it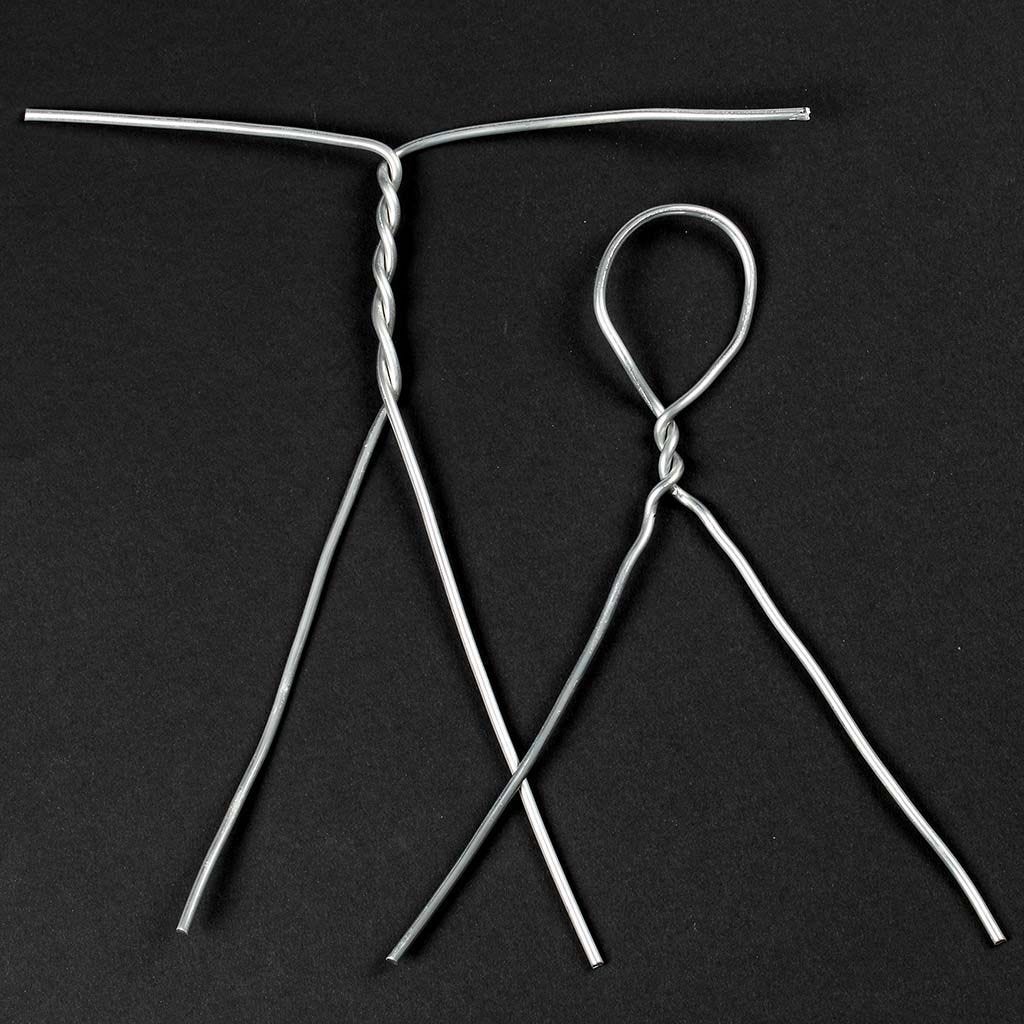 1
Cut two equal length pieces of soft bonsai wire and one piece of bonsai wire a little shorter. Twist the two long pieces together to form the arms, body and legs. Twist the short piece to make a head as shown in the photo.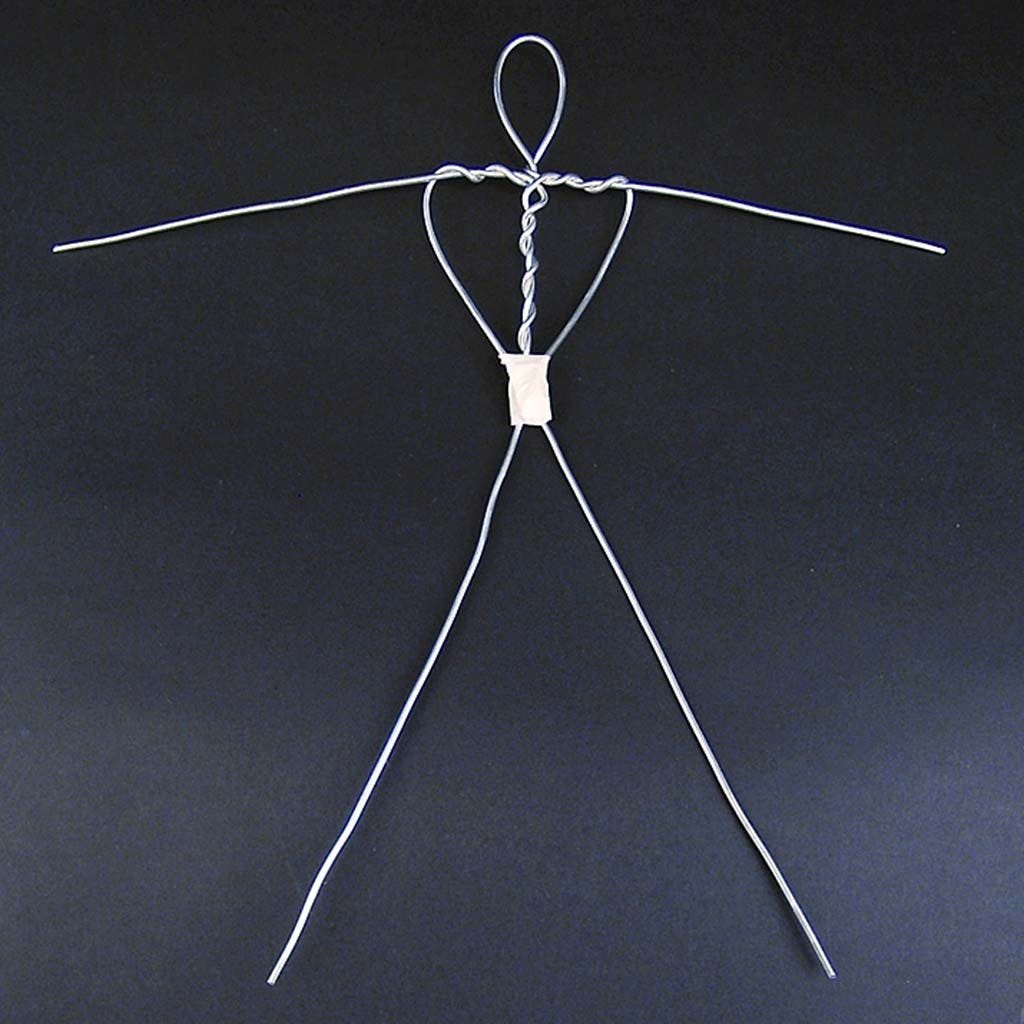 2
Twist the two wire ends from the head around the arms and gather at the waist with a piece of masking tape.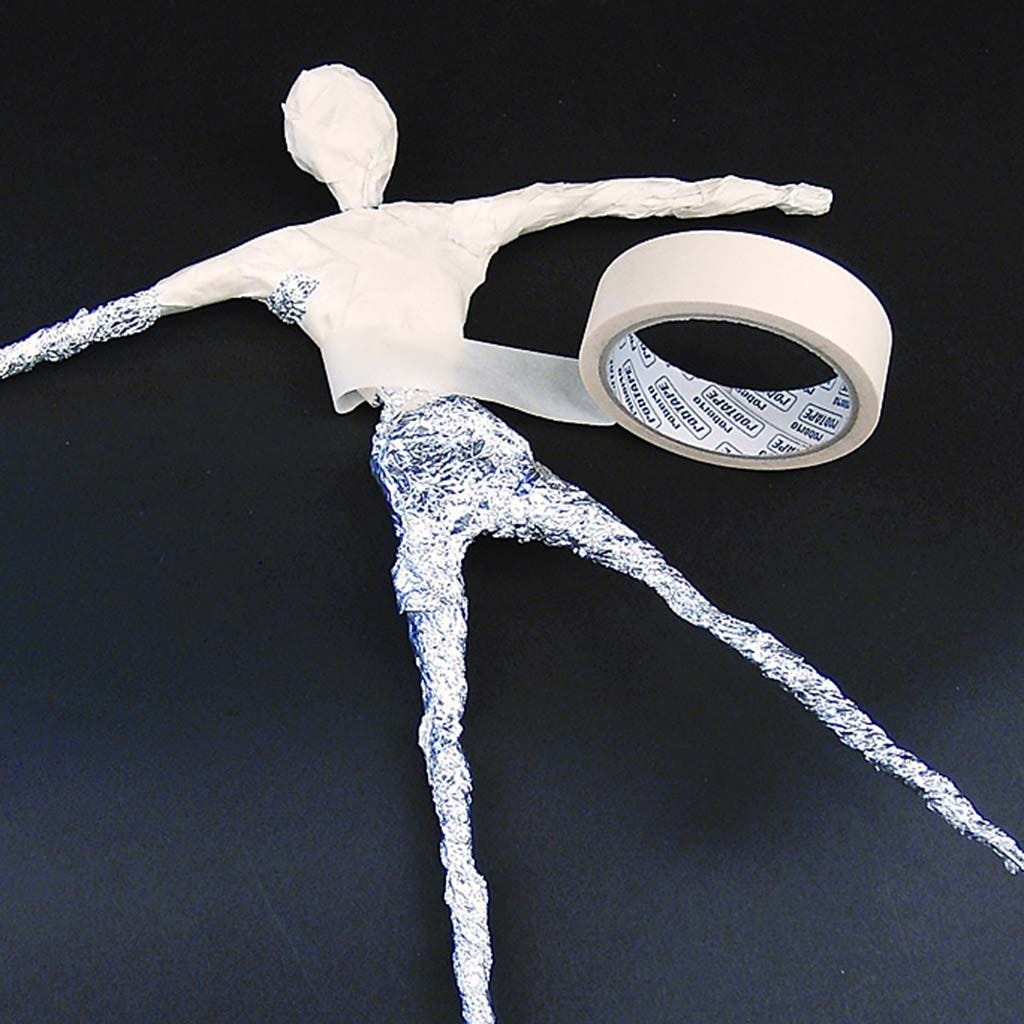 3
Form the body with tin foil and wind masking tape around it.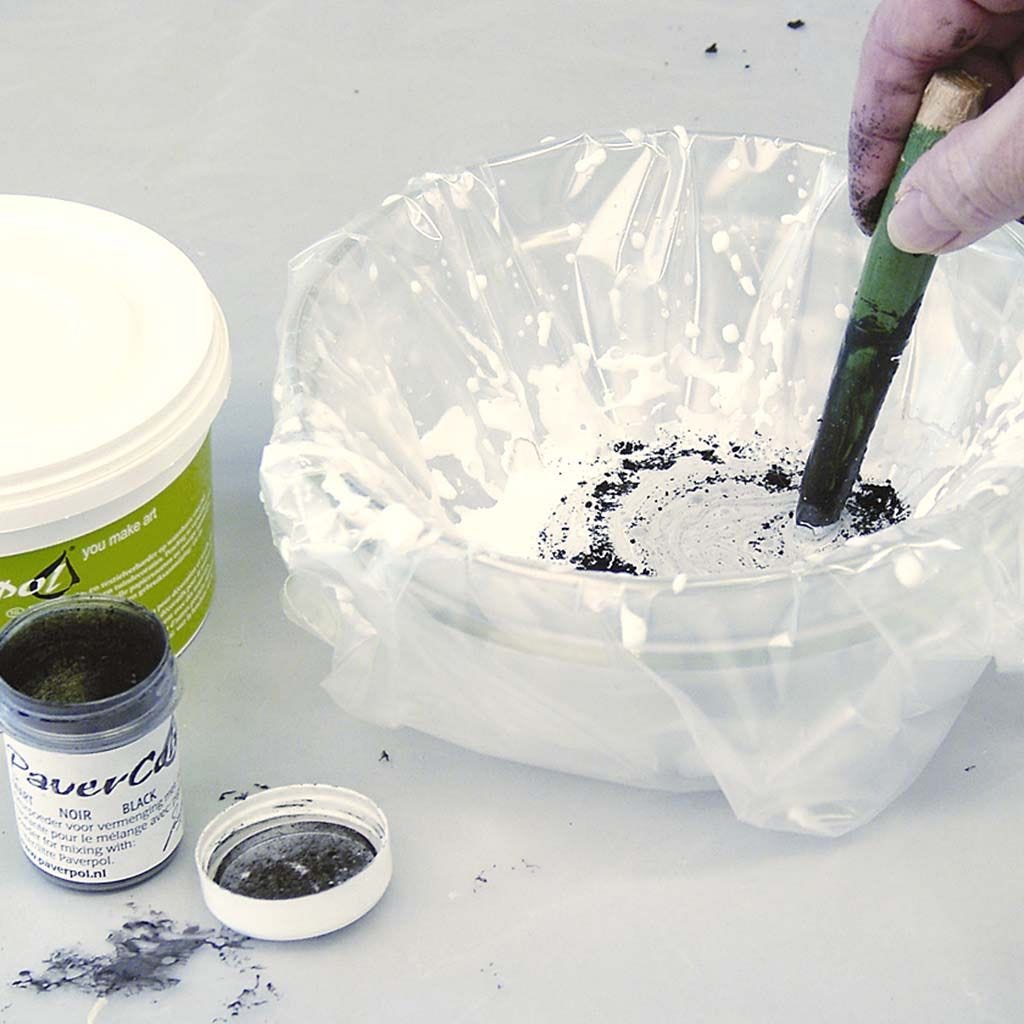 4
Stir Pavercolor into the transparent Paverpol – the color will darken when applied to the fabric. The Paverpol may be used without the Pavercolor and painted with Plus Color craft paint when dry.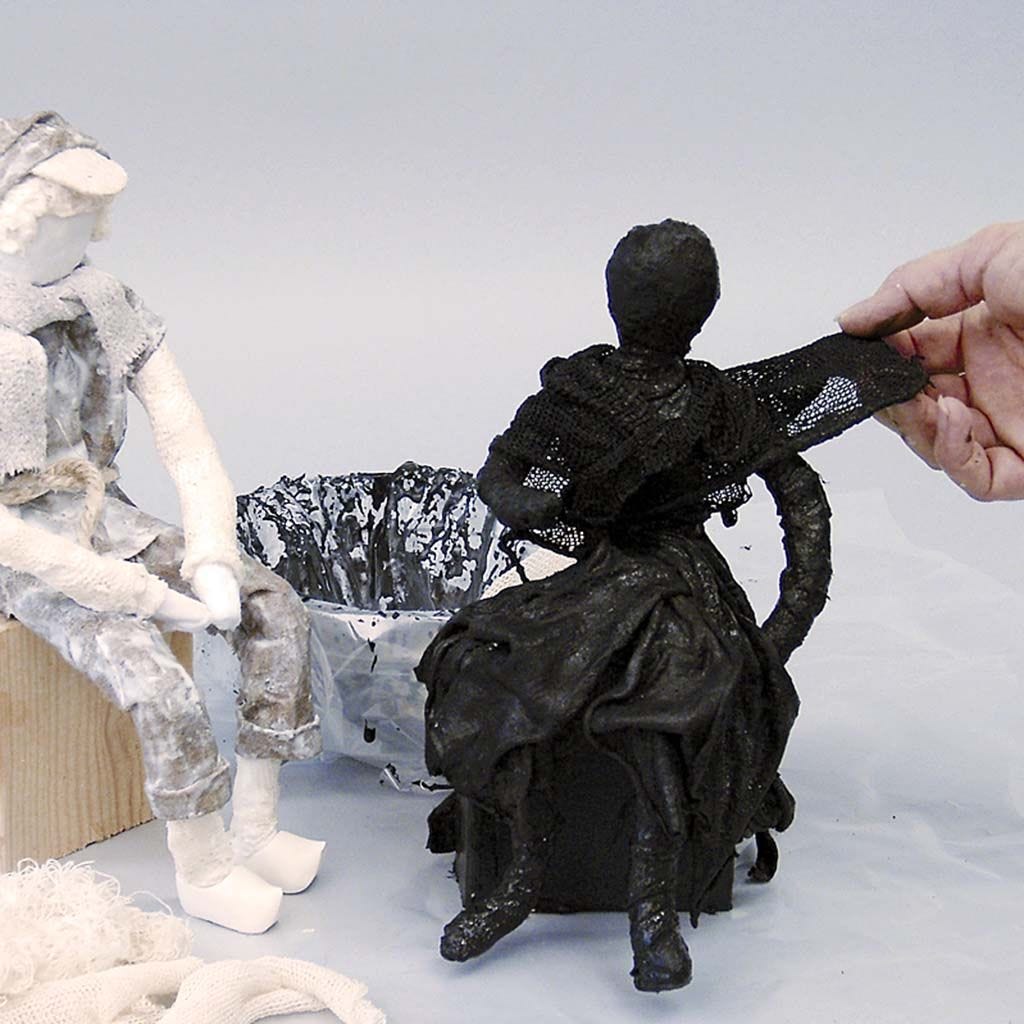 5
Bend the figure into the desired position. Cut all the fabric into pieces/strips, dip in Paverpol, wring out most of the glue from the fabric and drape it around the figure.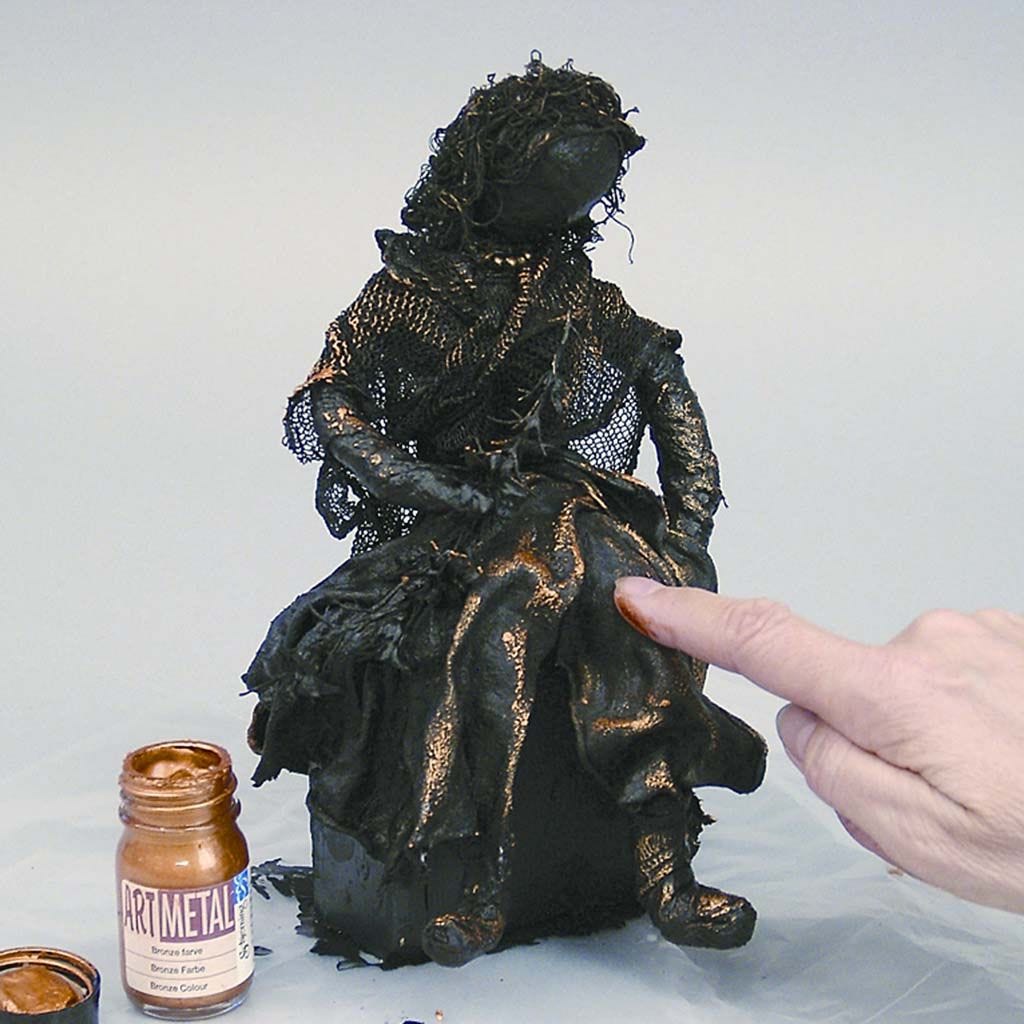 6
When the figure has hardened, patinate it with metallic paint.