Patterned Bracelets with Rocaille Seed Beads
Patterned Bracelets with Rocaille Seed Beads
Make your own bracelet with rocaille seed beads.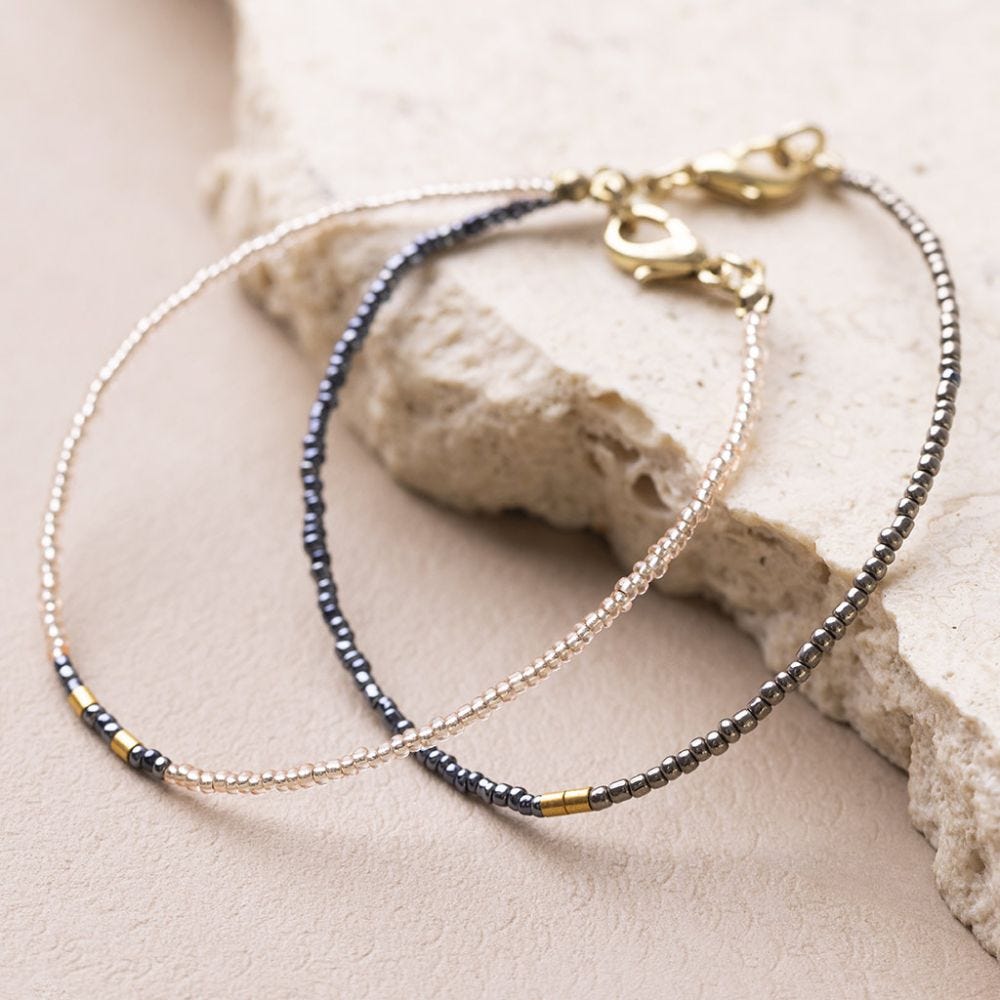 How to do it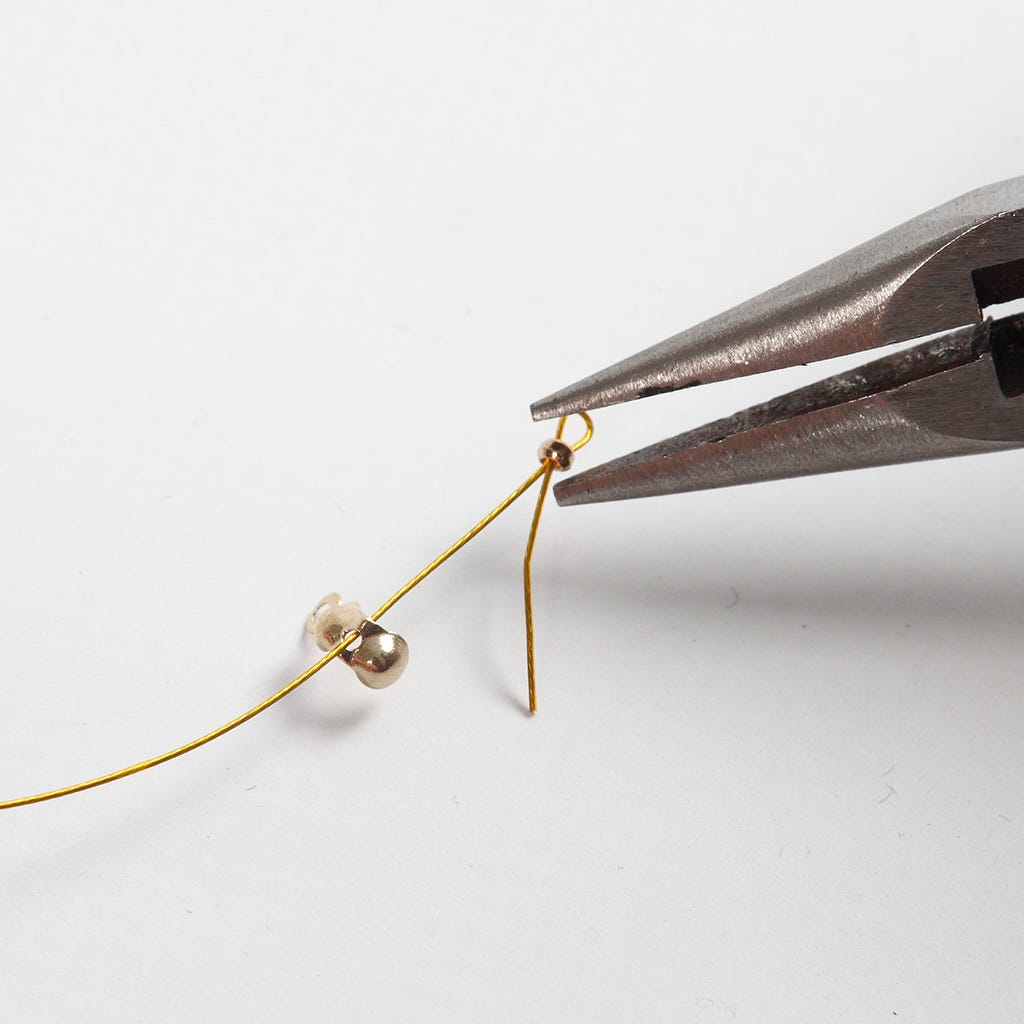 1
Cut a piece of beading wire slightly longer than longer than required. Thread a bead tip and a crimp bead onto the wire. Feed the end of the wire back through the crimp bead.
2
Trim the excess beading wire.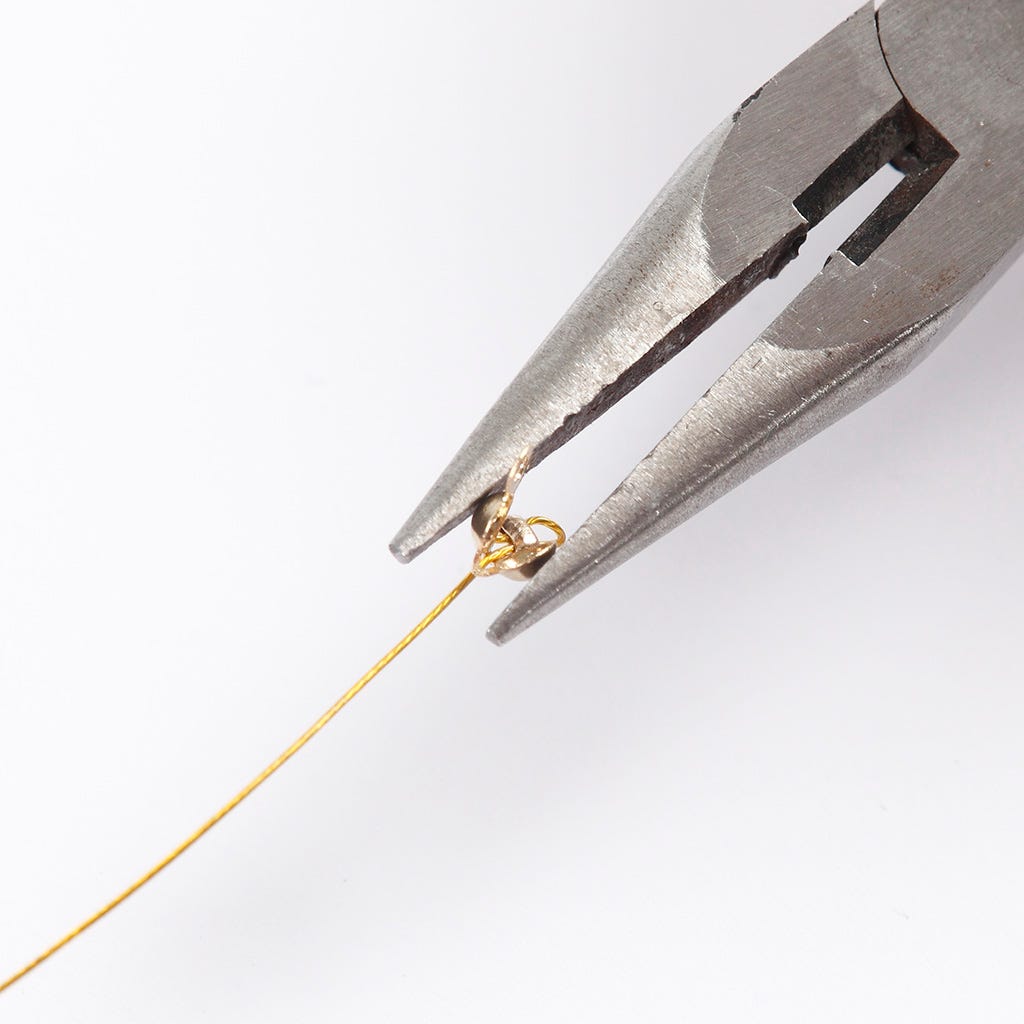 3
Squeeze the crimp bead flat. Close the bead tip around the crimp bead.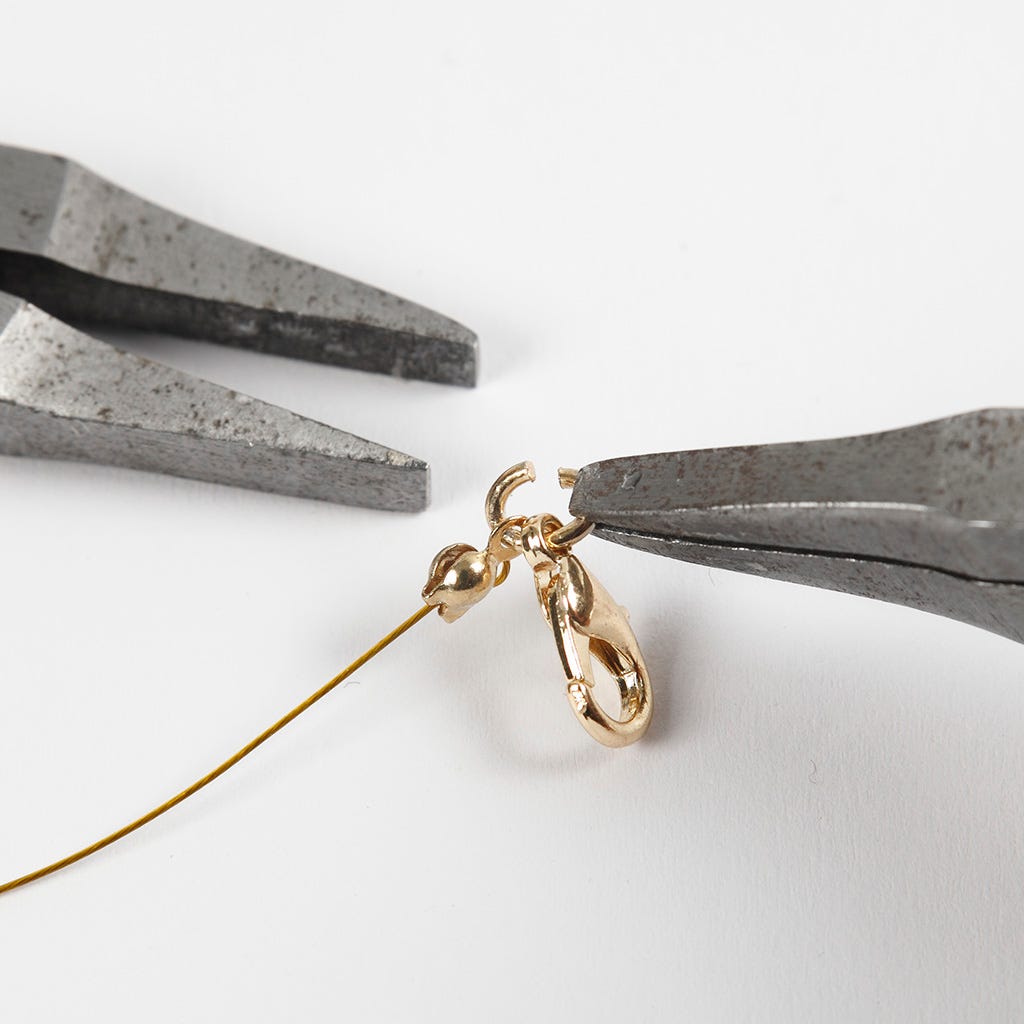 4
Insert a round jump ring into the loop of the bead tip and close it with two flat nose pliers Fill the beading wire with beads in your chosen pattern. Finish the bracelet in the same way as shown in steps 1-3. Before closing the round jump ring at this end, attach a lobster claw clasp.