Placemats cut into squares and sewn together in square patterns to make a pillowcase. It has been decorated with pompon ribbon and mother-of-pearl buttons. How to do it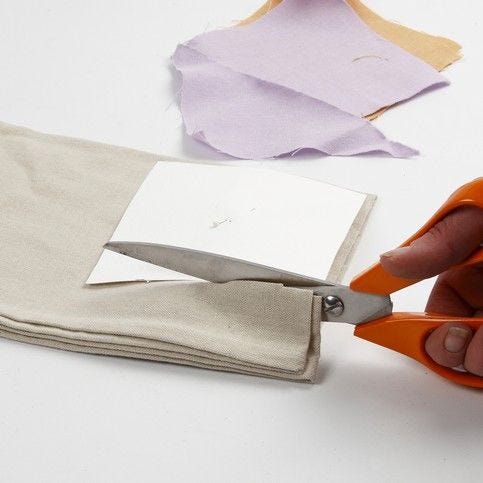 1.
Cut seven squares each measuring 13 x 13cm in different colours. Cut nine squares in half, making triangles.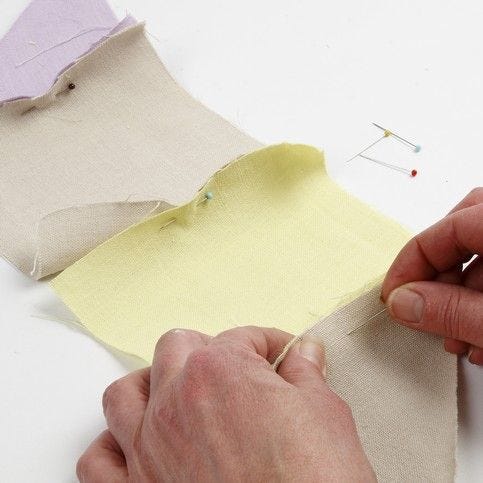 2.
Arrange all the squares and triangles in the desired colour pattern and assemble with pins.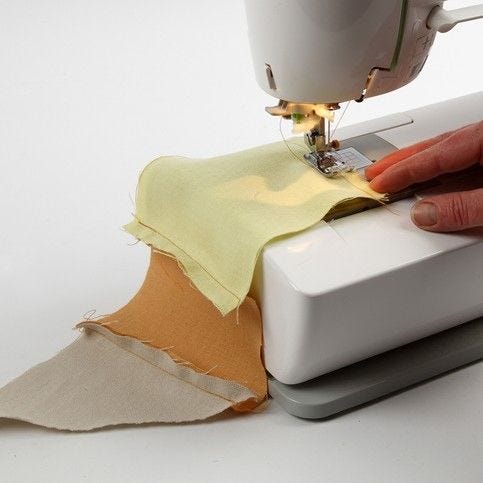 3.
First sew the squares together in rows and finally sew the rows together.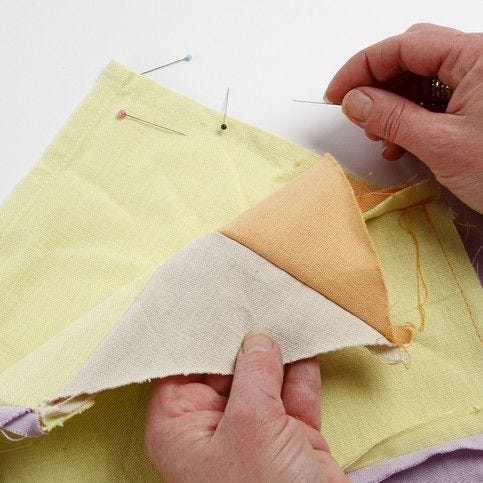 4.
Press and iron the patchwork piece, put it against the placemat, outer side against outer side.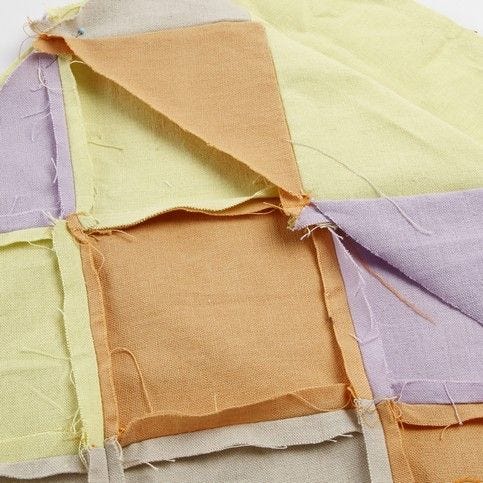 5.
Make a fold on the patchwork piece of approx. 5 cm. Sew this down, making an inner fold. This results in the patchwork piece being smaller than the placemat. Sew together and turn inside out.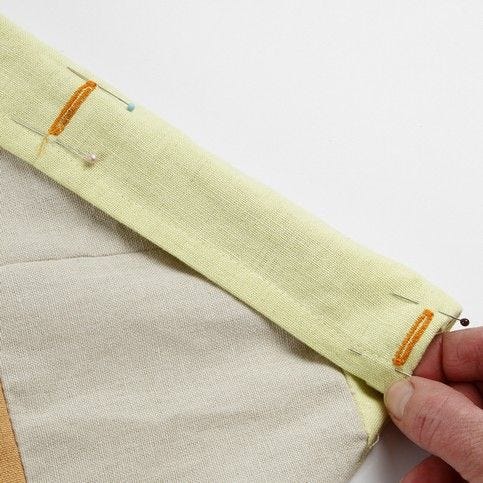 6.
Sew three buttonholes in the placemat fold.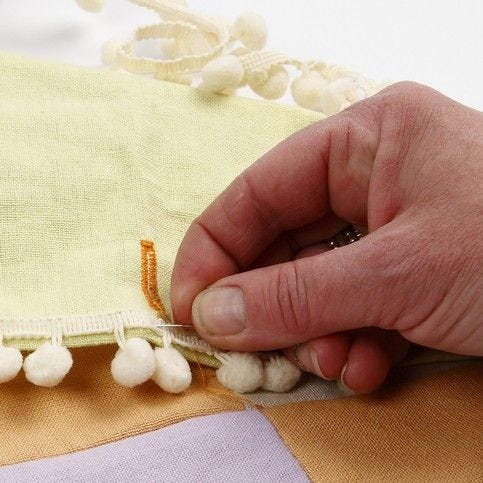 7.
Sew on pompon ribbon and mother-of-pearl buttons.
Copyright © 2013-present Magento, Inc. All rights reserved.