Party decorations from rice paper lamps and paper pom-poms painted with craft paint
Party decorations from rice paper lamps and paper pom-poms painted with craft paint
Make decorative party decorations by painting details on rice paper lamps and paper pom-poms with craft paint.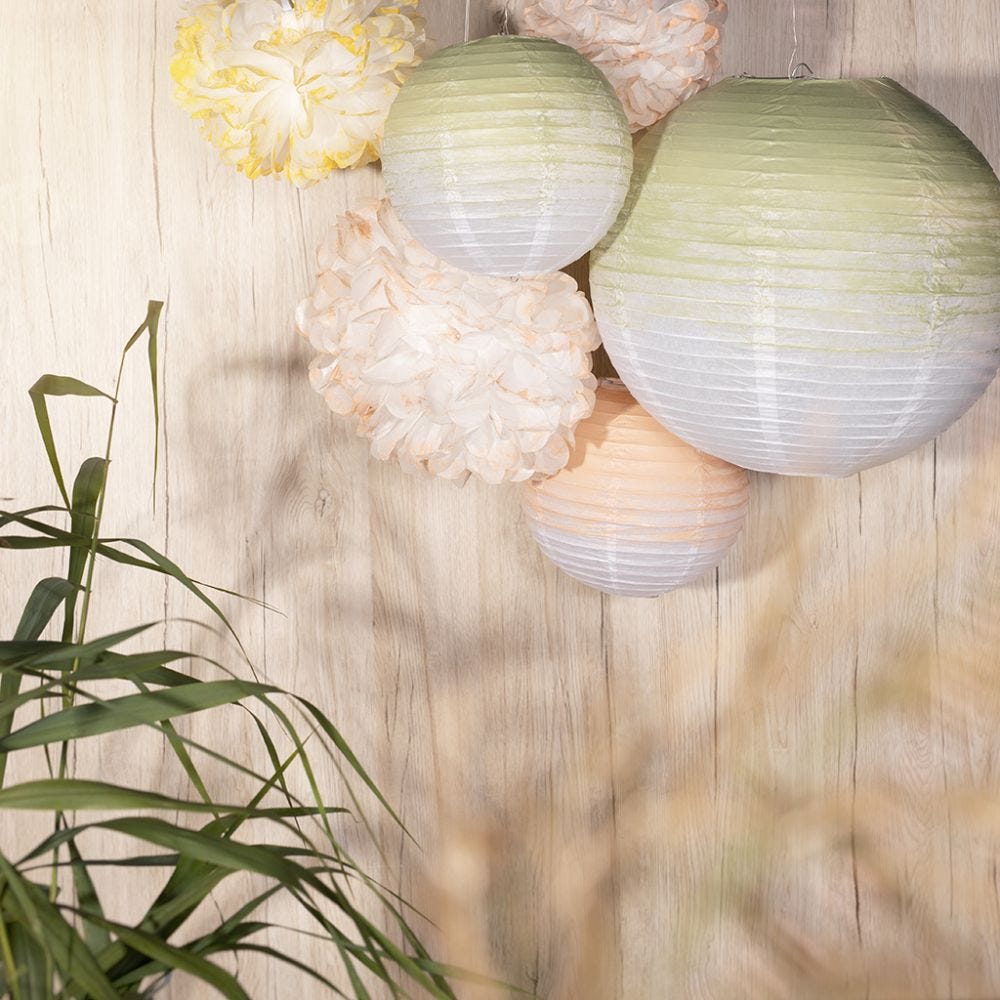 How to do it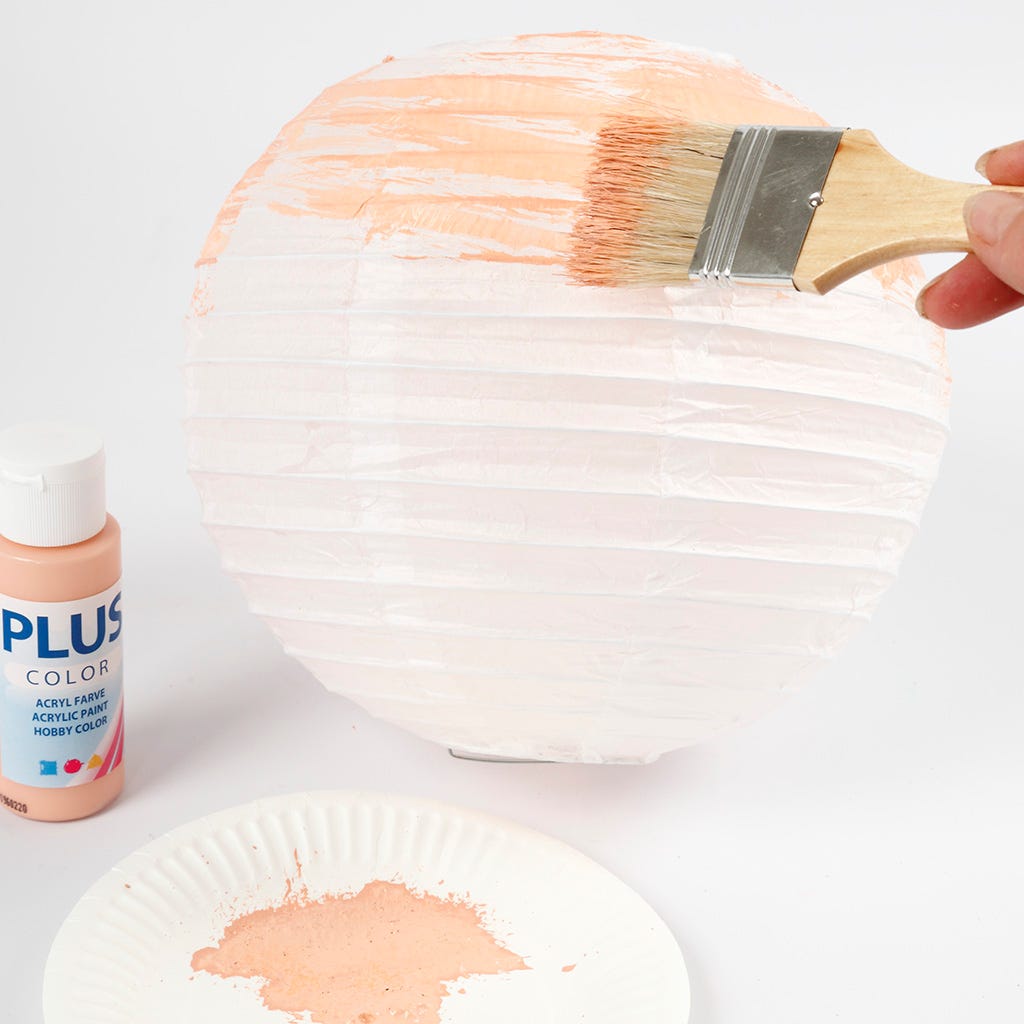 1
Assemble the rice paper lamp and paint half of it with light strokes.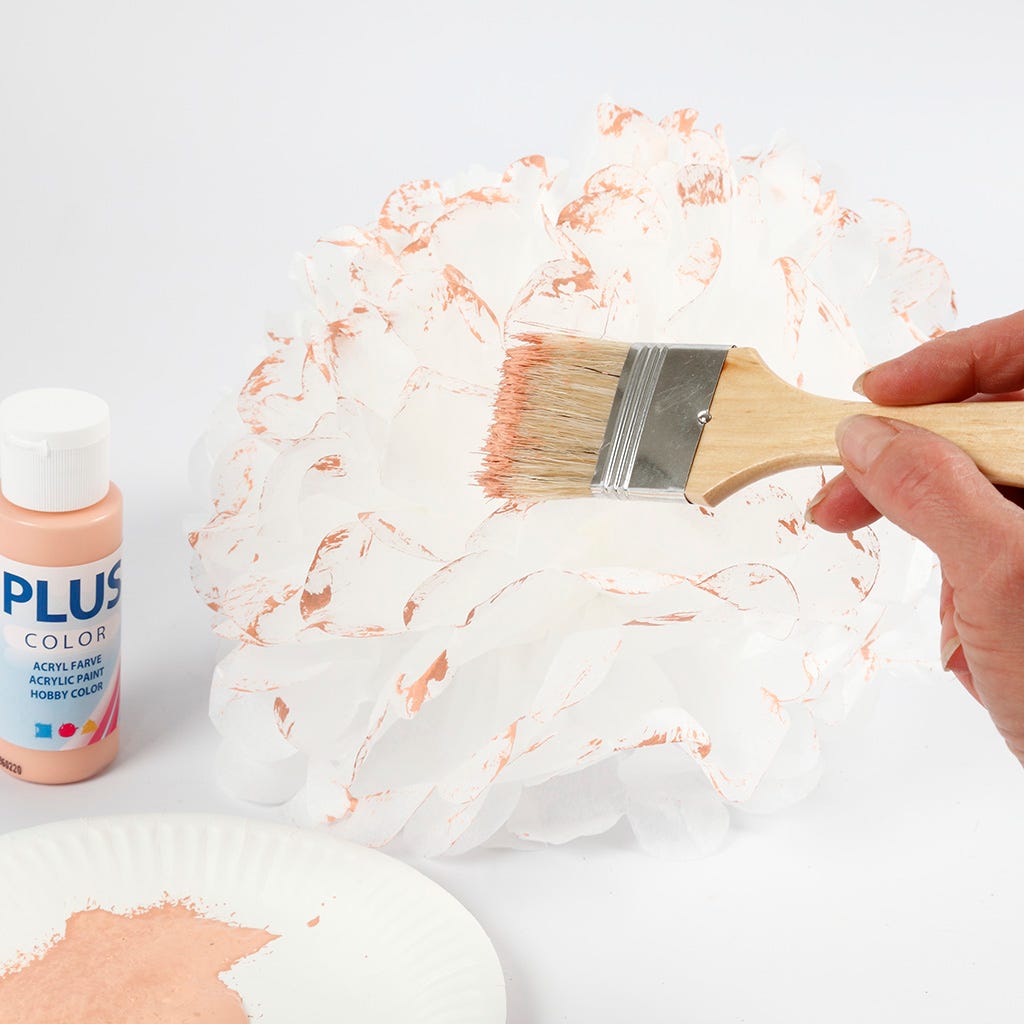 2
Assemble the paper pom-poms and paint the edges with light strokes.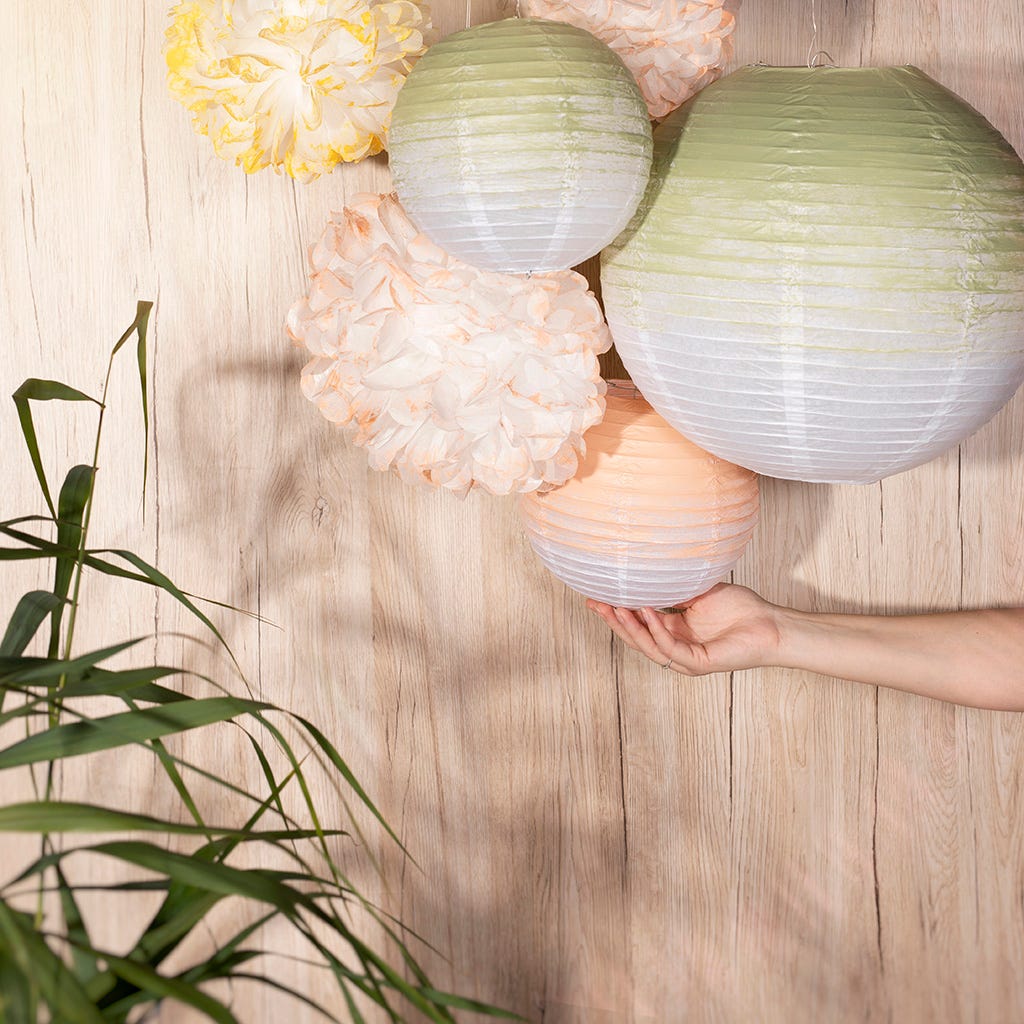 3
Leave the paint to dry and hang the decorations in a cluster.
Copyright © 2013-present Magento, Inc. All rights reserved.