Papier-Mâché with Wood Veneer
Papier-Mâché with Wood Veneer
Papier-mâché bird boxes covered with hand-made paper and wood veneer using VTR adhesive.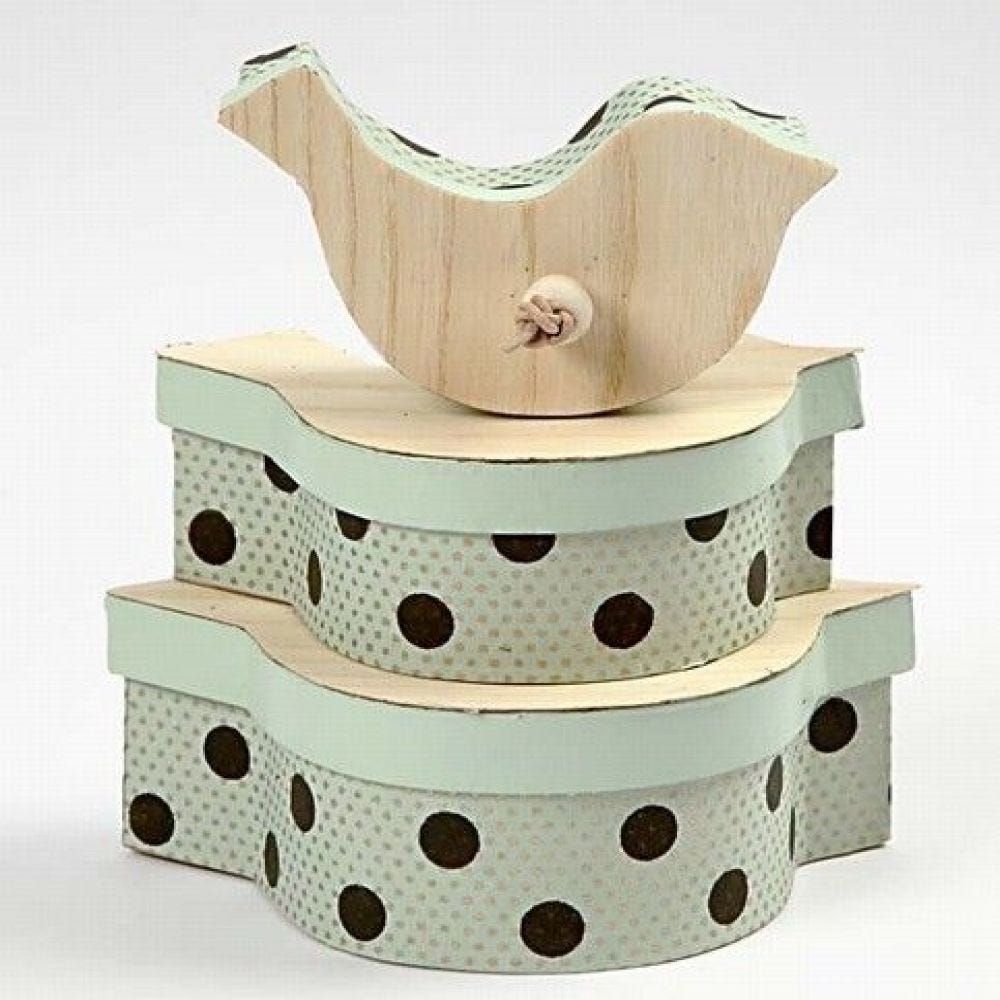 How to do it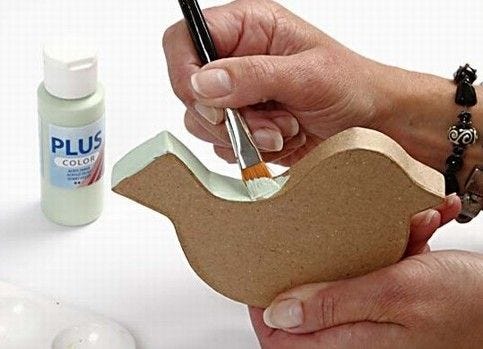 1
Paint the edges of the lid with Plus Color.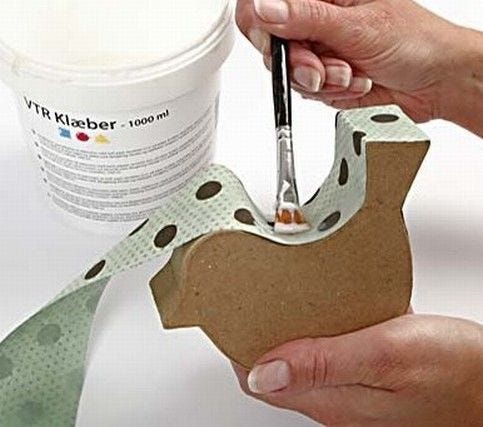 2
Brush the sides of the birds with VTR adhesive and cover with hand-made paper.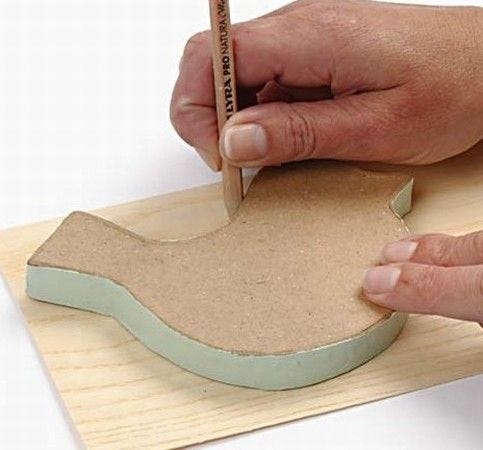 3
Draw the shape of the bird box lids onto wood veneer and cut out.
4
Attach the bird wood shape onto the lids with special extra strong double-sided adhesive sheet.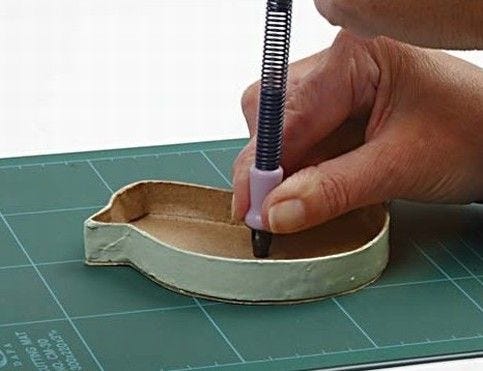 5
Make holes in the middle of the lids with an eyelet tool.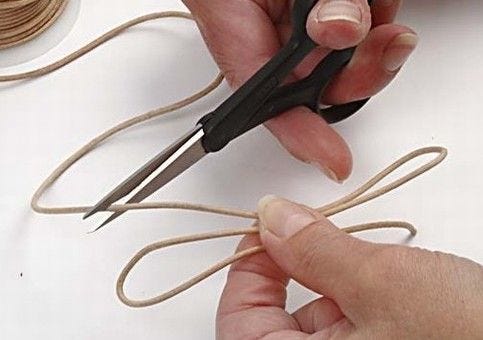 6
Fold a piece of the leather cord into 3-folds, long enough to tie a knot and to attach a wood bead at both ends (approx. 10cm).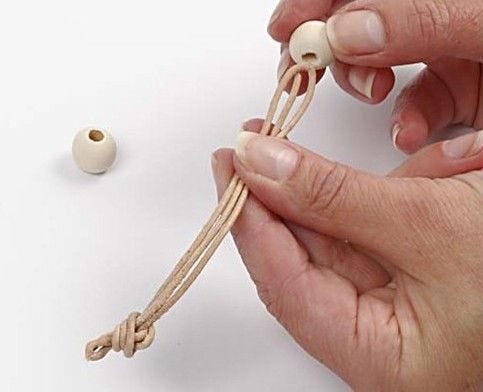 7
Tie a knot in one end and thread on a wood bead.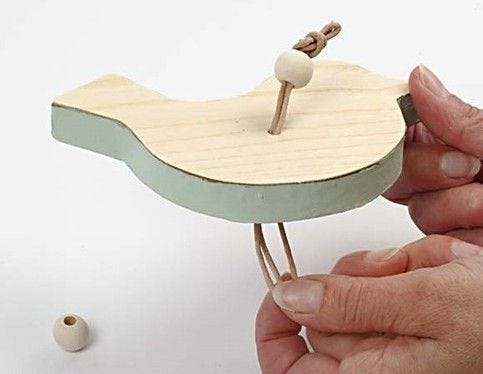 8
Insert the cord end into the hole of the lid.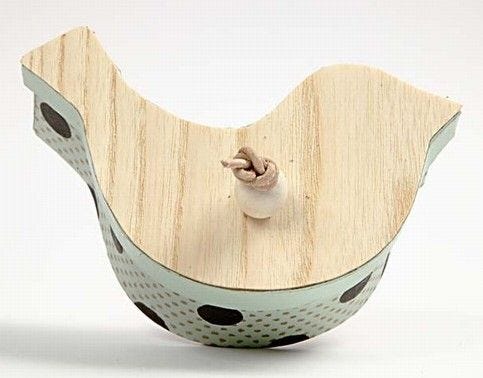 9
Attach another wood bead onto the leather cord from the inside of the lid. Glue it on on the inside of the lid.
Copyright © 2013-present Magento, Inc. All rights reserved.