Papier-Mâché Letters covered with Vivi Gade Design Paper
Papier-Mâché Letters covered with Vivi Gade Design Paper
Painted with Plus Color and with Vivi Gade Design Paper glued on. Glued and varnished with Decoupage Lacquer.
How to do it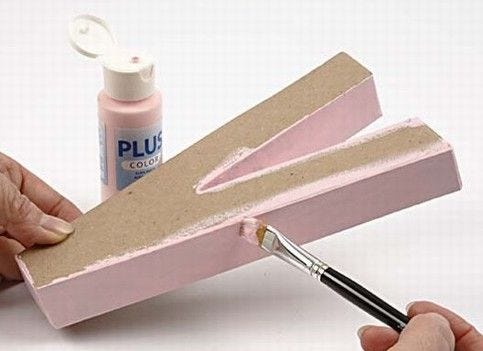 1.
Paint the papier-mâché letters on the three sides which are not to be covered with paper.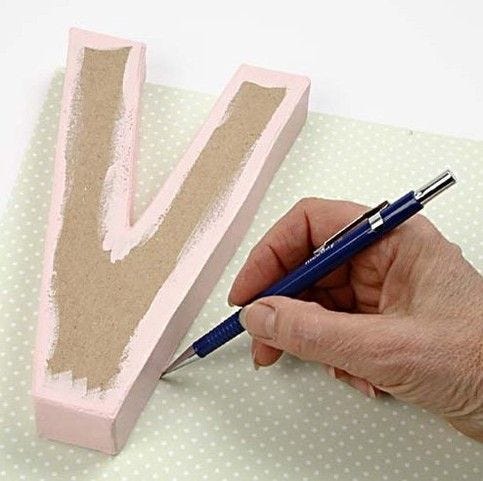 2.
Using the letter as a template, draw on the paper and cut out.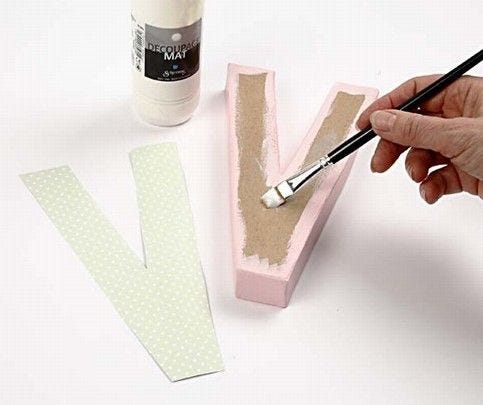 3.
Glue the paper onto the letter with Decoupage Lacquer.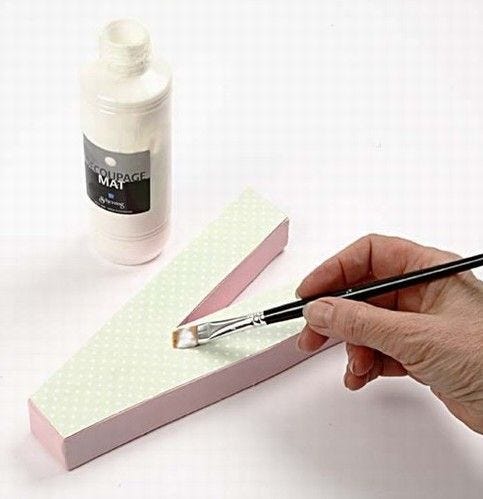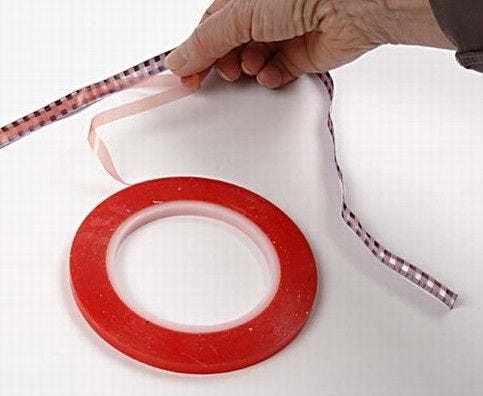 5.
Attach Power Tape to the ribbon.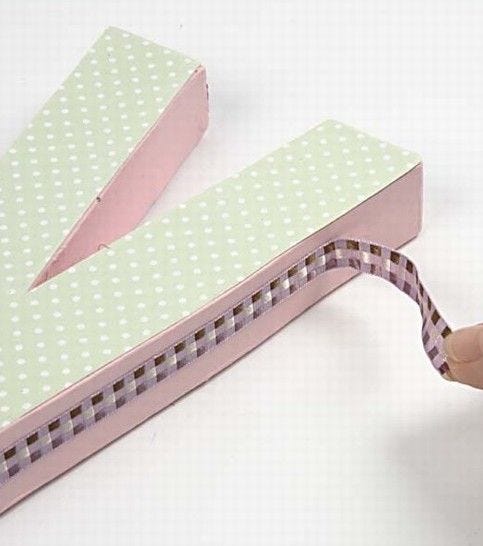 6.
Decorate the letters with the ribbon.