Papier-Mâché Boxes with Handmade Paper
Papier-Mâché Boxes with Handmade Paper
These papier-mâché boxes are painted with Plus Color Craft paint and covered with handmade paper.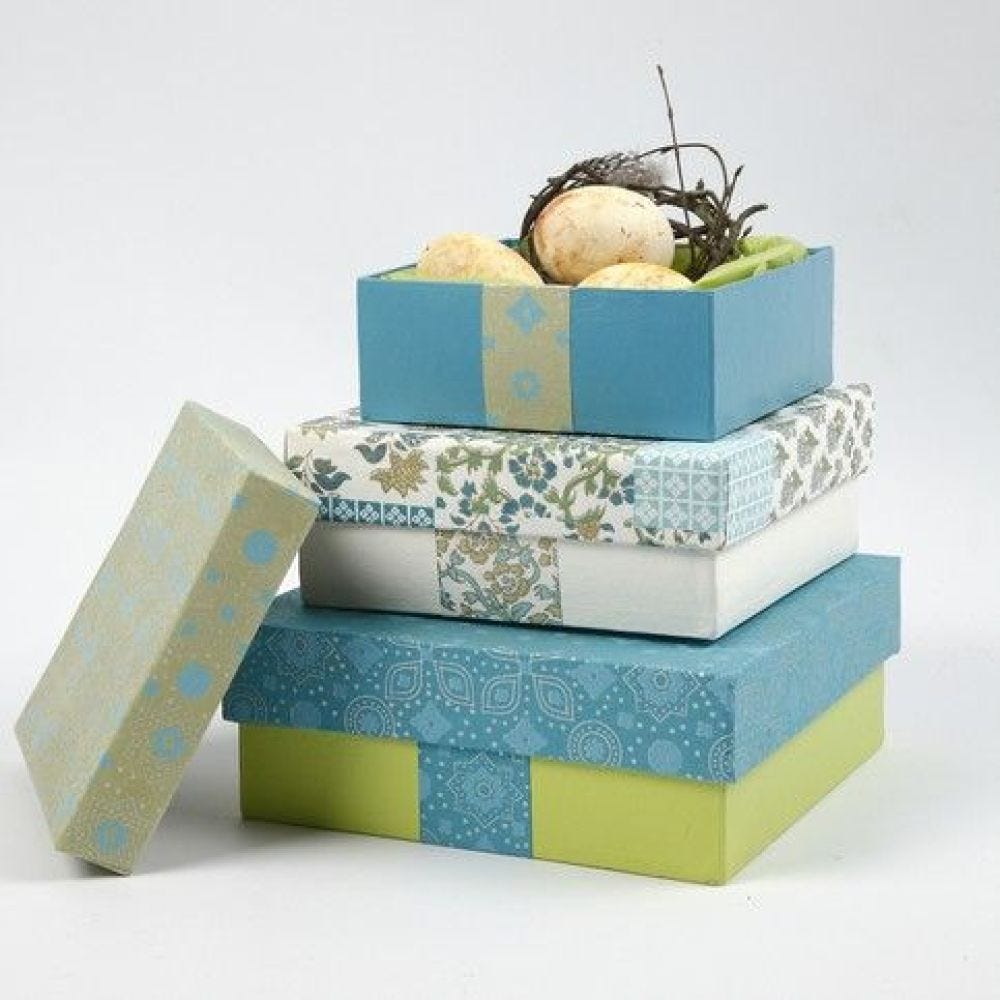 How to do it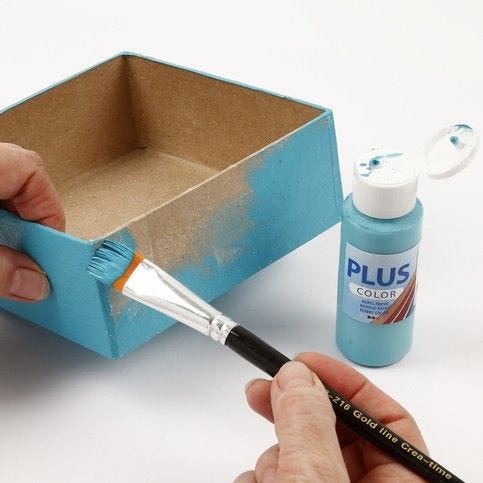 1.
Paint the outside of the actual box with Plus Color Craft paint.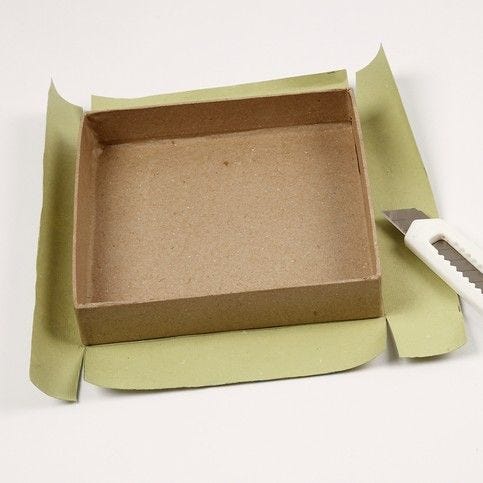 2.
Cover the box lid with handmade paper. Use the box lid as a template and add 2cm to each of the four sides for folding. Cut a wedge in each of the four corners of the paper.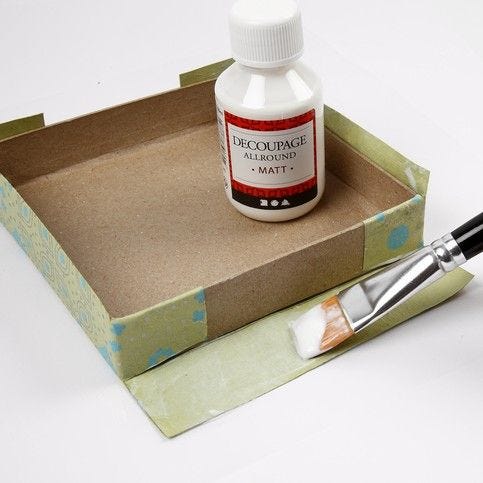 3.
Attach the paper onto the lid using decoupage lacquer. Apply decoupage lacquer to the lid as well as the paper.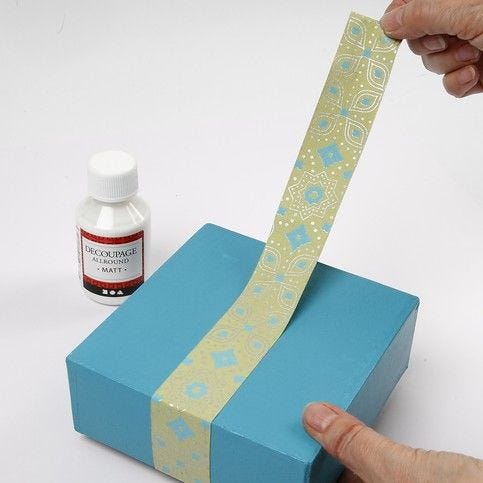 4.
Cut a paper strip to fit all the way around the actual box (not the lid) and to fit approx. 2cm into the inside of the box. Attach this paper strip with decoupage laquer.