Papier-mâché Animals with graphic Designs
Papier-mâché Animals with graphic Designs
These papier-mâché animals are painted with craft paint and decorated with graphic designs made with Plus Color Markers.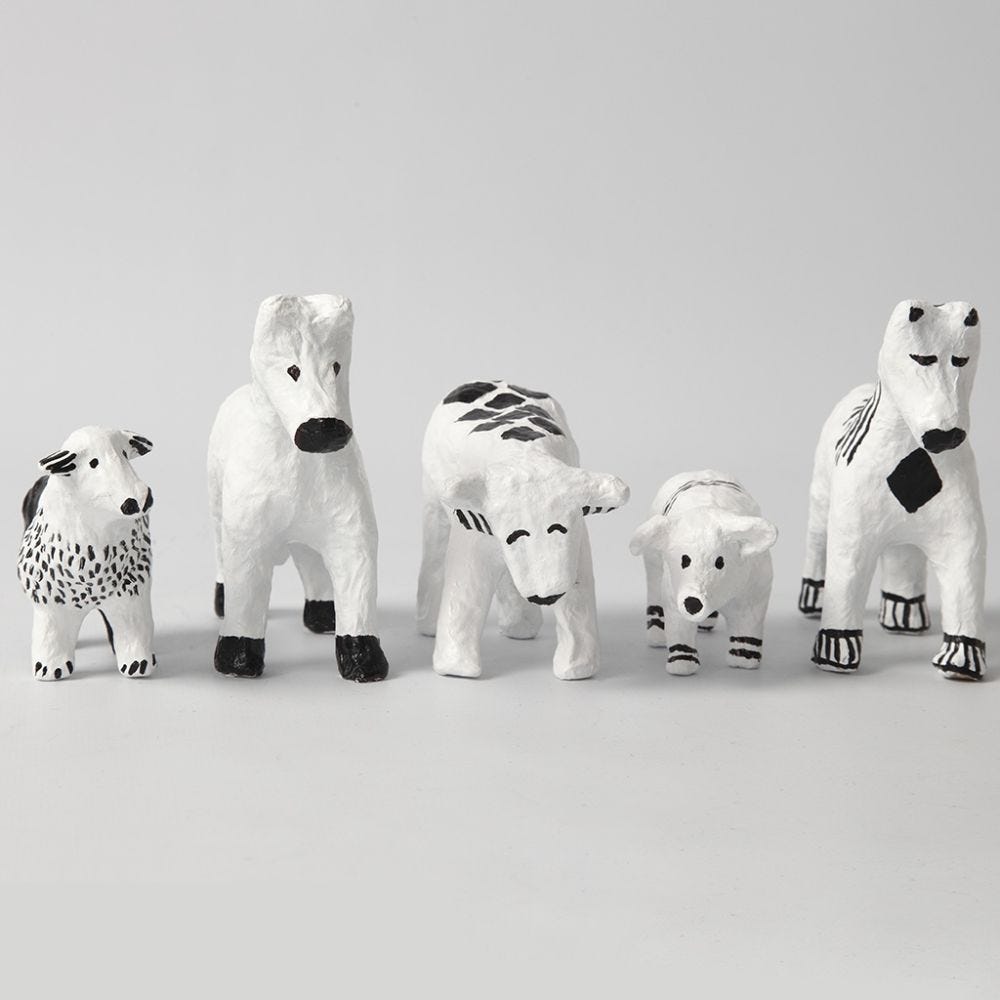 How to do it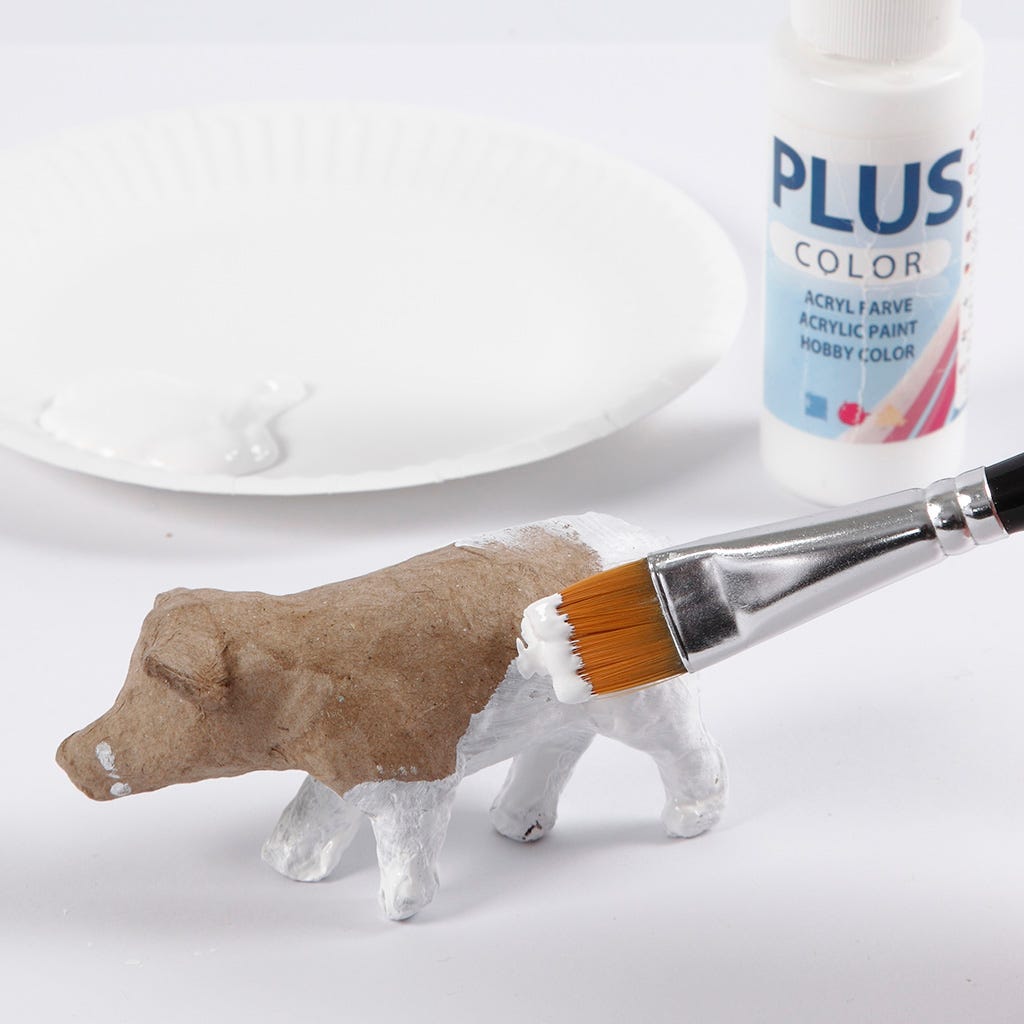 1
Paint the animals with two coats of white craft paint to achieve a opaque surface. Leave to dry after each coat.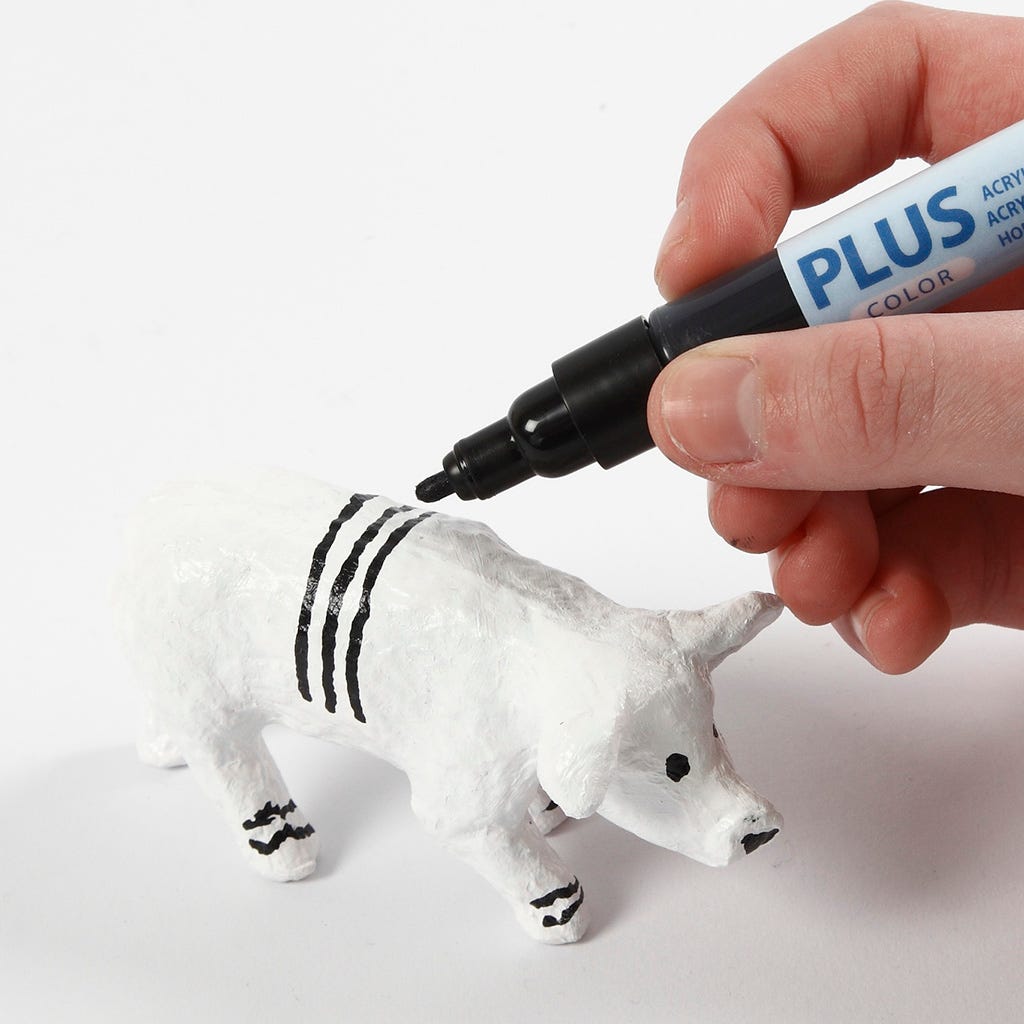 2
Decorate the animals with Plus Color Markers according to your imagination.