Paper Rosettes decorated with Masking Tape and a Button
Paper Rosettes decorated with Masking Tape and a Button
These two hanging decorations are decorated with Masking Tape whilst lying flat. They are then assembled into paper rosettes. A self-adhesive Vivi Gade design button is attached onto the middle of each rosette.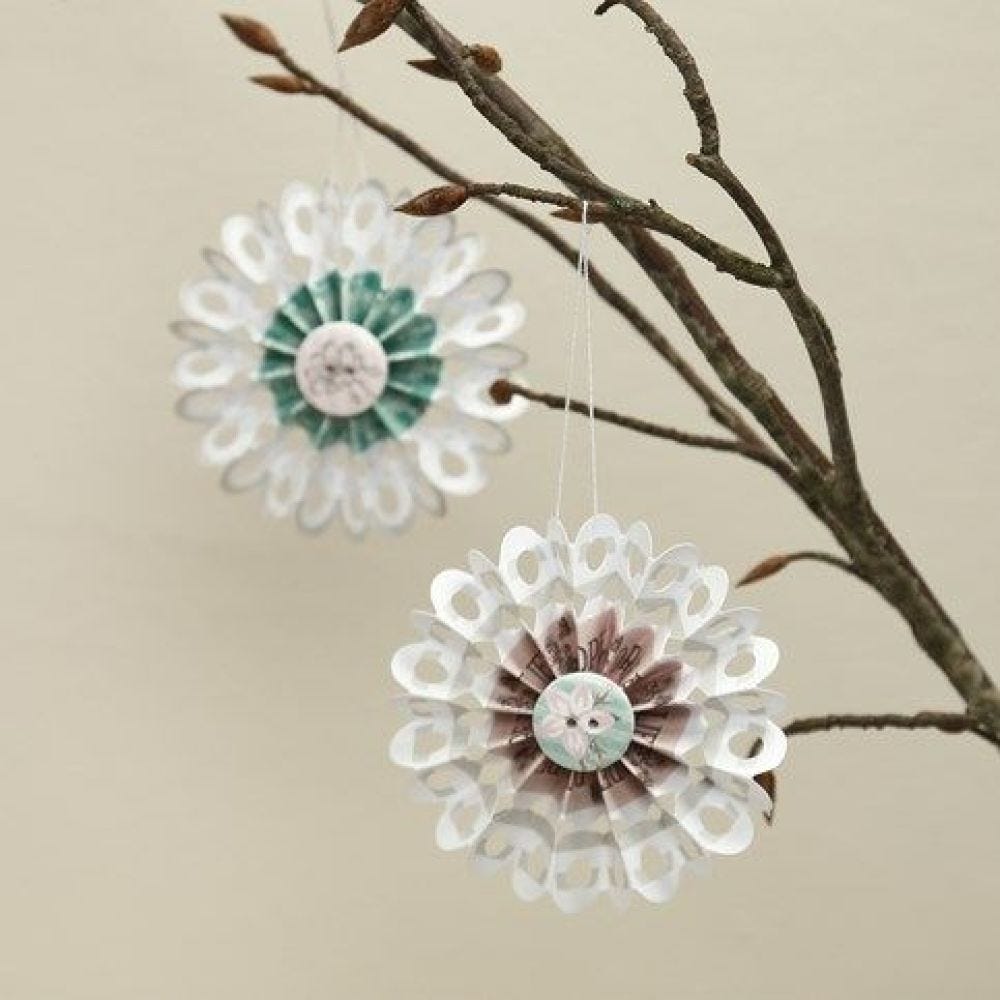 How to do it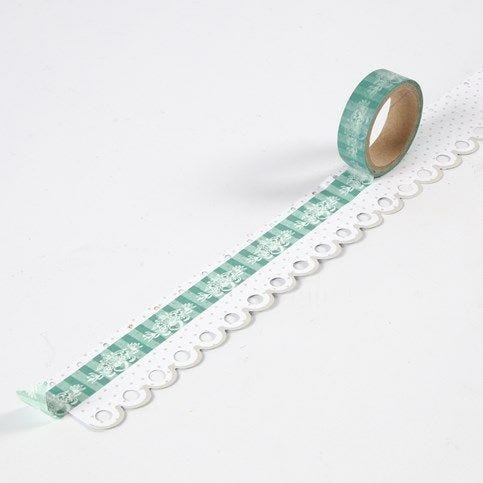 1.
Attach Masking Tape onto the rosette. Avoid attaching the Masking Tape onto the holes/laced pattern.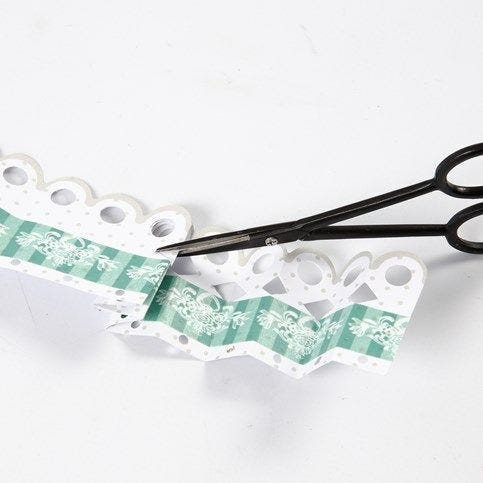 2.
Bend the score lines approx. three (3) times. Now cut out diamond shapes by making small angled cuts with a pair of scissors. This makes the rosette even more expressive.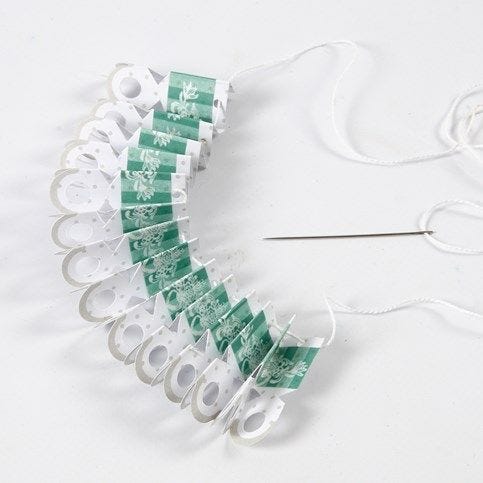 3.
Follow the assembly instructions for the rosette on the packaging.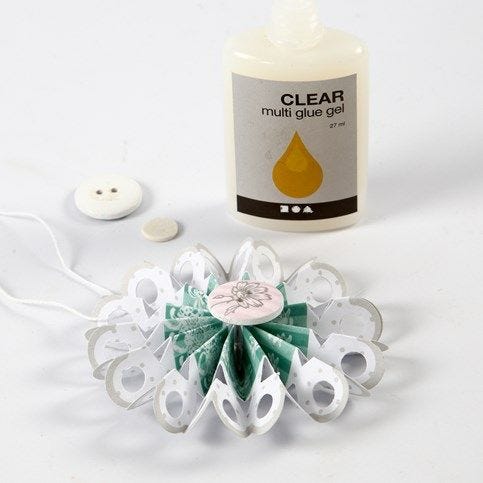 4.
Remove the protective paper from the back of the design button. Attach the button onto the middle of the rosette and attach a string for hanging to one of the holes on the rosette.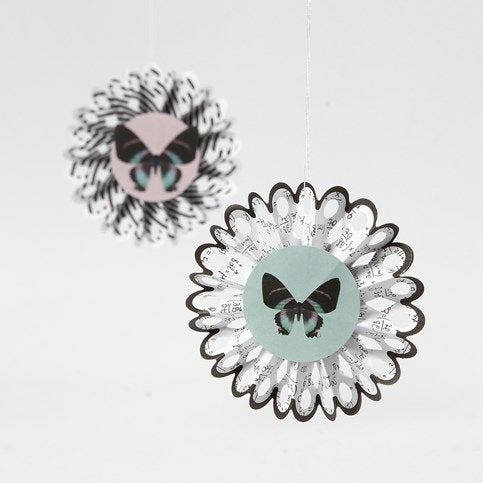 Another variant
Paper rosettes decorated with stickers.
Copyright © 2013-present Magento, Inc. All rights reserved.