Paintings for the cool ones
How to do it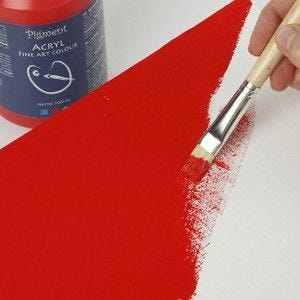 1
Paint the panel in a light colour.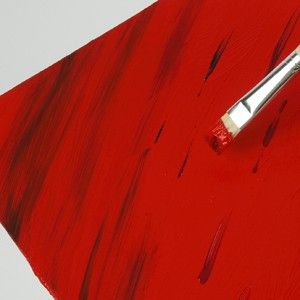 2
While the paint is wet, make small lines in a darker colour, use the basic colour to even out the colour.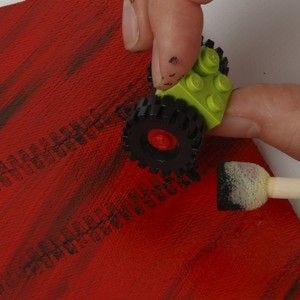 3
Make prints from the weels of a legocar, lace ribbon or what ever you like.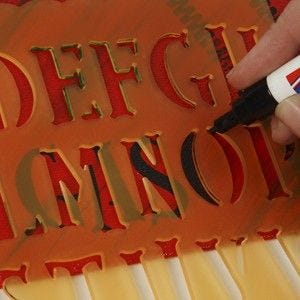 4
Write a text with the use of a Lettering stencil and a permanent marker.
5
Make prints by using nut, small felt figures or what ever you want.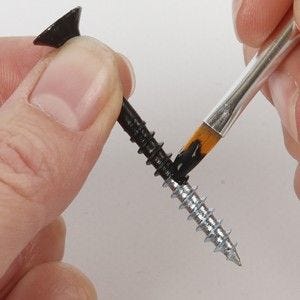 6
Paint screws, bolts, nuts etc in a strong colour.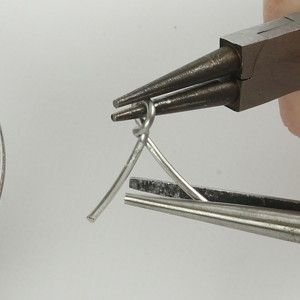 7
Make barbed wire by winding bonzai around it self and nip off the ends.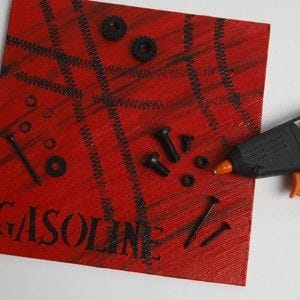 8
Glue the things on the panel.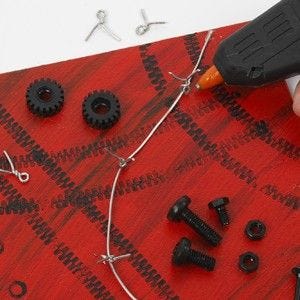 9
Attach the barbed wire to the panel using glue.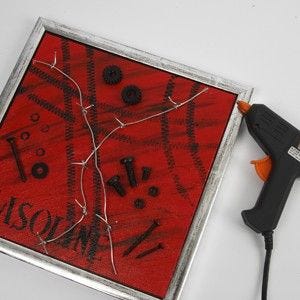 10
Attach the plate in the frame.