Painted Wooden Toys decorated with Uni Posca Markers
The wooden toys have been painted with Plus Color Craft paint and left to dry. They have been decorated further with Uni Posca Markers. At the end the toys are varnished to ensure a great look and durability.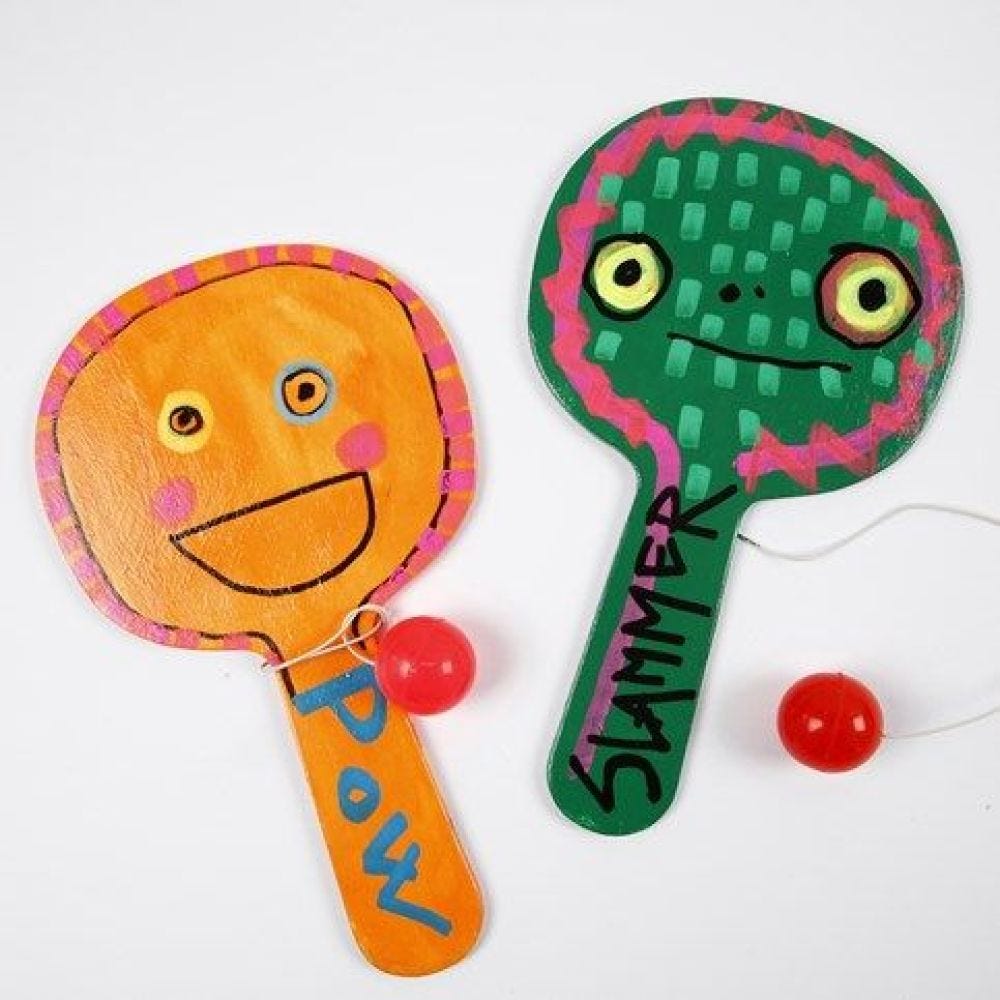 How to do it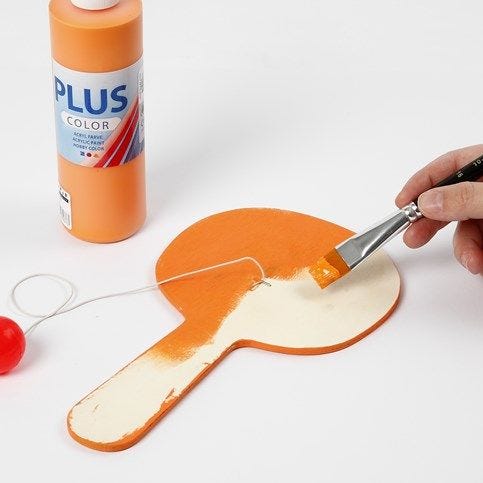 1.
Paint the toys with Plus Color craft paint and leave to dry.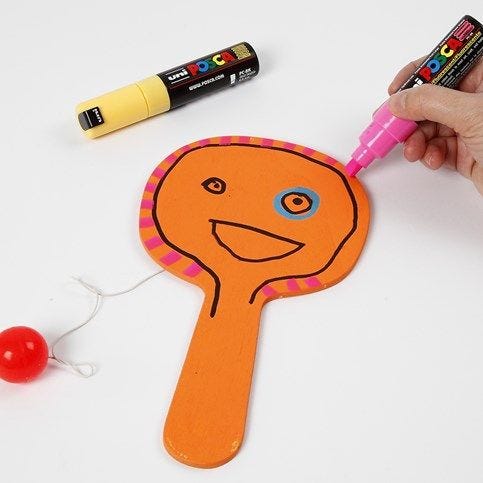 2.
Draw facial features and perhaps write words using Uni Posca markers. Leave to dry.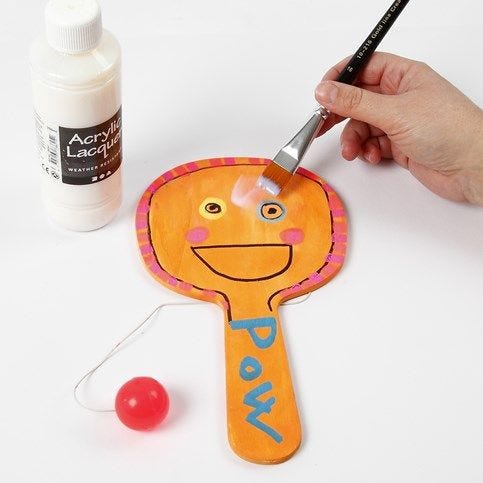 3.
Apply one or two coats of weather resistant acrylic lacquer to the finished decorated wooden toys. This provides a great gloss and lengthens the lifespan of the toy when using outside.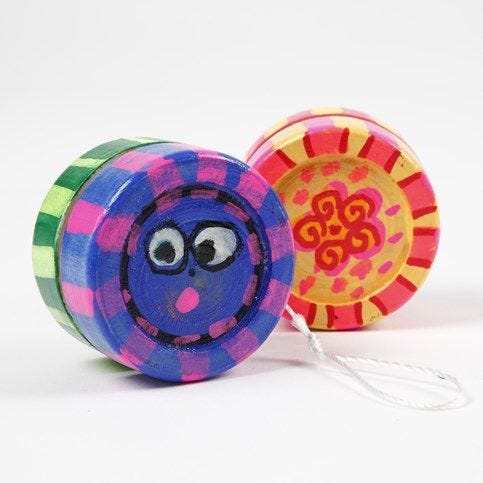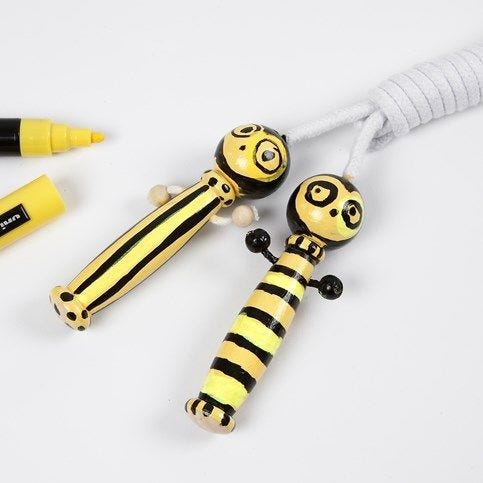 Another variant
A skipping rope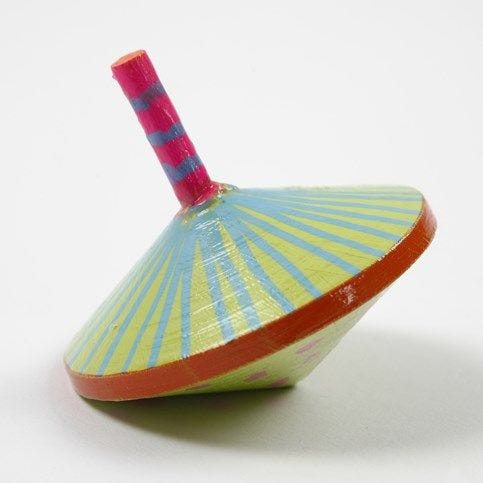 Another variant
A spinning top